Bolt rolling or bolt tuning is a procedure to switch out heavier bolts with lighter bolts, which means replacing the stock OEM steel bolts with lighter titanium and aluminum bolts. The reason that there are a lot of heavy steel bolts on a bike is because they are cheap and strong. You will sometimes find that some of the better groups (such as Shimano XTR) already have occasional aluminum bolts, such as chainrings and clamp bolts. Some exotic stuff will have titanium bolts, but that is pretty rare.
You also must closely match the bolt size, thread pitch, length and head type to match up with your existing bolts. It can sometimes be hit and miss getting the proper match, but its b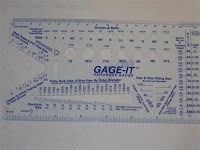 est to stay as close as possible. The usual bolt size you will deal with are M4, M5, M6 and M8, while the bolt head types are Allen head, taper head, button head and countersunk. The best tool to get to check for bolt size and length are the small plastic cards you can get at a hardware store that has little holes in it to check bolt size and a ruler on the outer edges for measurement. The card has other multiple uses so it's a great general tool for the shop.
Titanium weighs around 35-45% less then steel, while aluminum is around 60-65% less. Titanium bolts are pretty costly being anywhere from $3-$10 each, and aluminum bolts cost around $1-3 each and steel bolts cost almost nothing comparatively. The criterion for weight is not to spend more then $2 per gram. It is not a steadfast rule, just a good yardstick, and I have broken this rule many times!
You can use titanium anywhere you want to replace the steel bolts, although finding an exact replacement for some-odd bolts may be problematic. If you are going to be taking the bolt in and out quite a bit I would stick with the steel ones since they don't have the seizing issues like titanium does. Aluminum, on the other hand, should only be used in select few places such as chainrings, shifter/brake lever clamps and headset bolts.
Big heavy bolts save you the most weight and have the best dollar per gram cost benefit. A lot of the little bolts do not meet the criteria of $2 per gram, but when they averaged out with everything, it becomes a wash.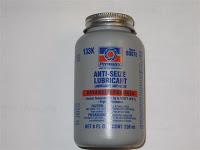 When installing titanium you need to use anti-seize lubricant to prevent cold-welding, galling and seizing of the threaded bolts. You can get the small packets from the titanium bolt dealers, but the best thing to do is to go to the auto parts store and get a big jar of anti-seize. It comes with a nice application brush and will last you forever.
Here is bolt tuning on my bike: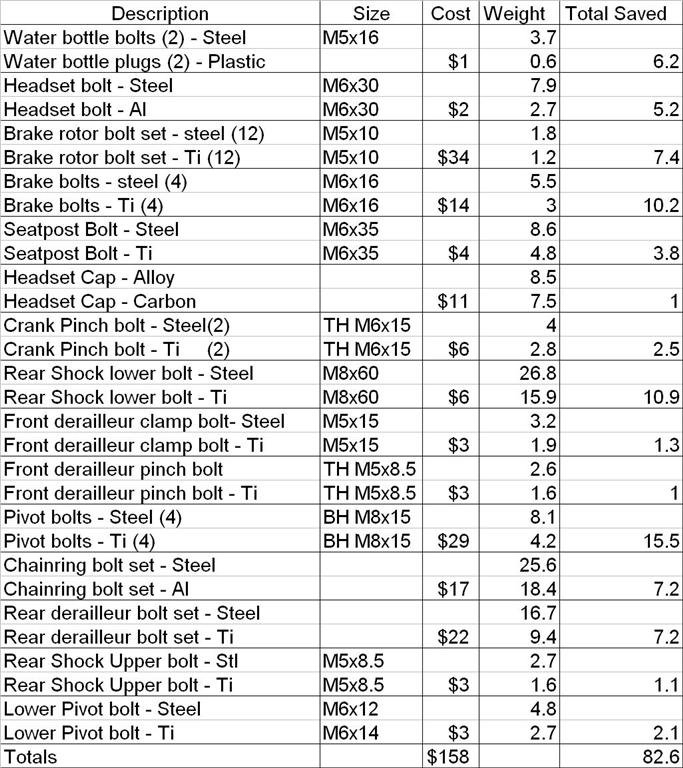 BOLT SPREADSHEET
The biggest cheap saving I had was the 50 cent plastic plugs to replace the water bottle bolts. I never use water bottles since I always have my hydration pack.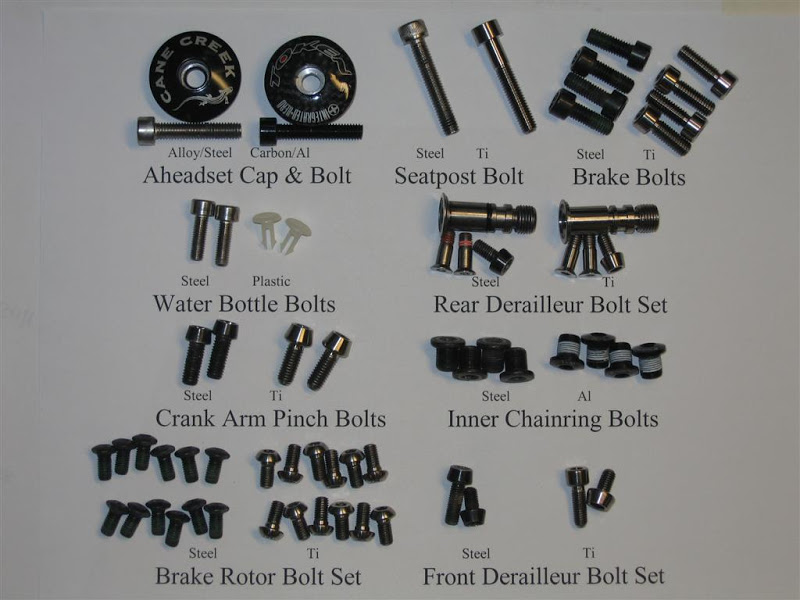 BIKE BOLTS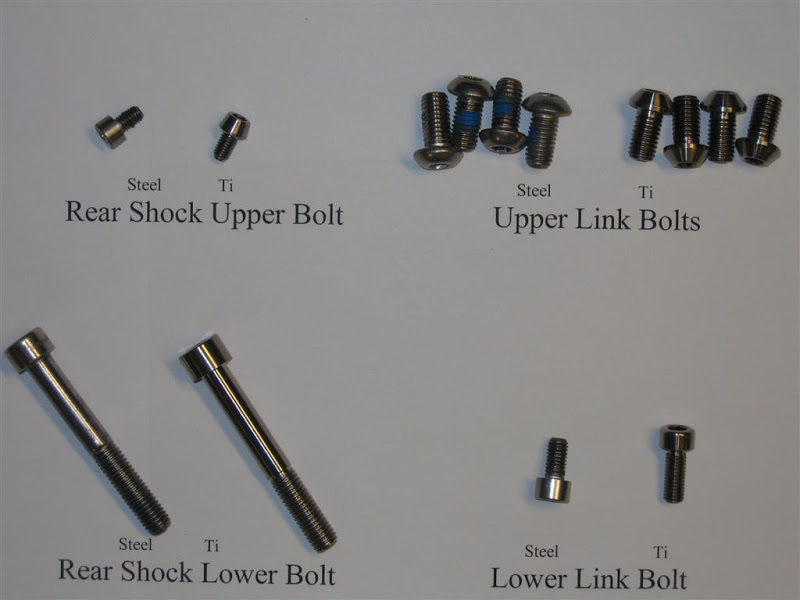 SHOCK BOLTS