To get out of the cold and snowy Colorado Winter, my Wife and I went to Oahu for a vacation. The temperature fluctuated between 79 – 81 degrees the entire time we were there, not too shabby for a Winter weather. We were staying on the leeward side, or western side of the island, over in the Ko Olina resort area.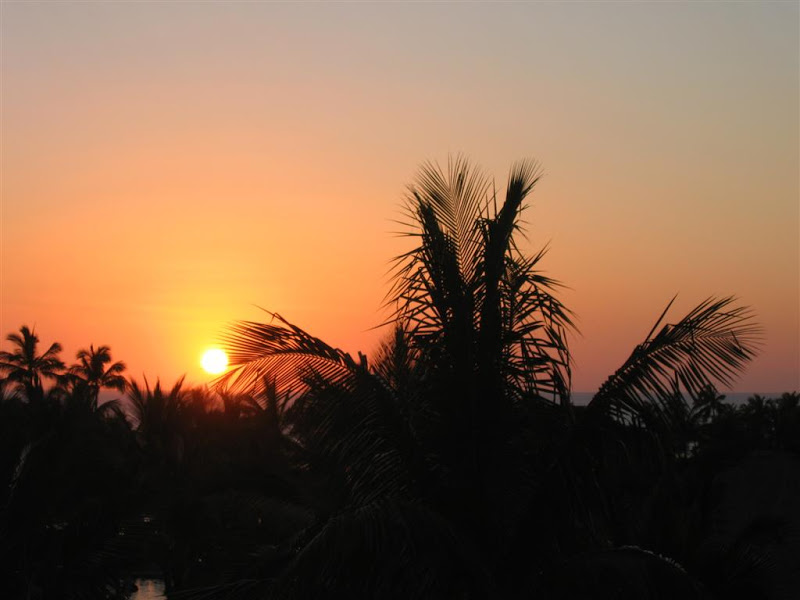 One morning I drove our rental car up to the middle of the island to the North Shore. This time of the year its wall to wall surfers getting in all the big surfing that happens during the winter when the ocean swells cause the great breaks to happen, such as the famous Banzai Pipeline.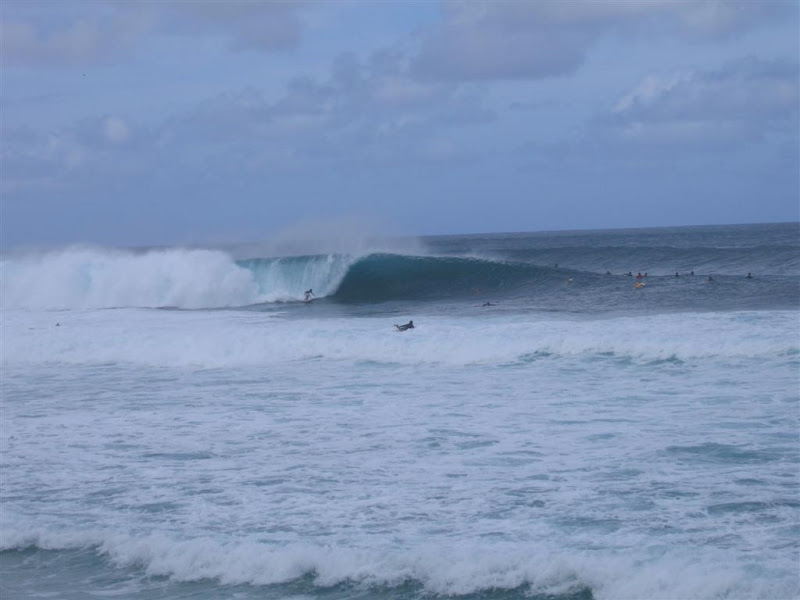 I was there to mountain bike, so I went over to Barnfield's Raging Isle Surf and Cycle and rented a full-suspension bike.
I then drove towards the windward side of the island and parked to do the Hau`ula Loop Trail.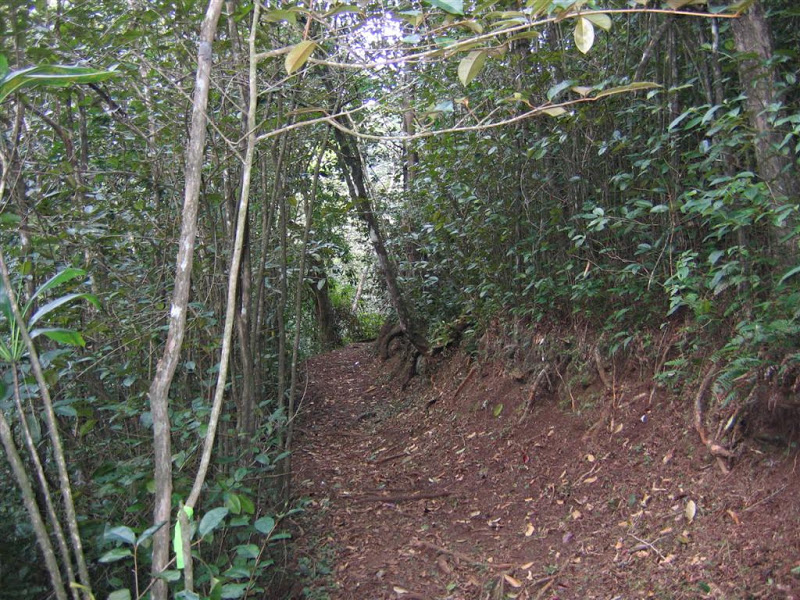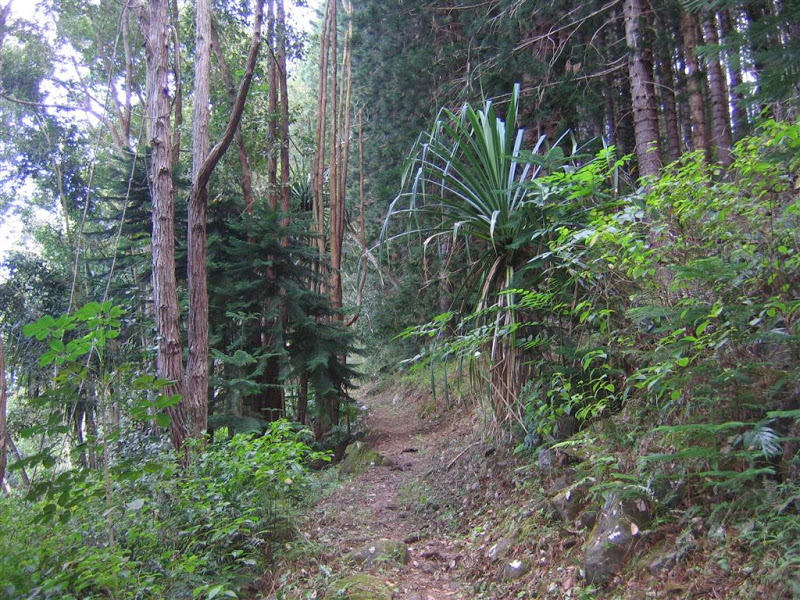 It was really cool when the trail zipped into a long section of a Norfolk Island Pine forest. I was used to the little house plant version of these trees, not a trail lined with them!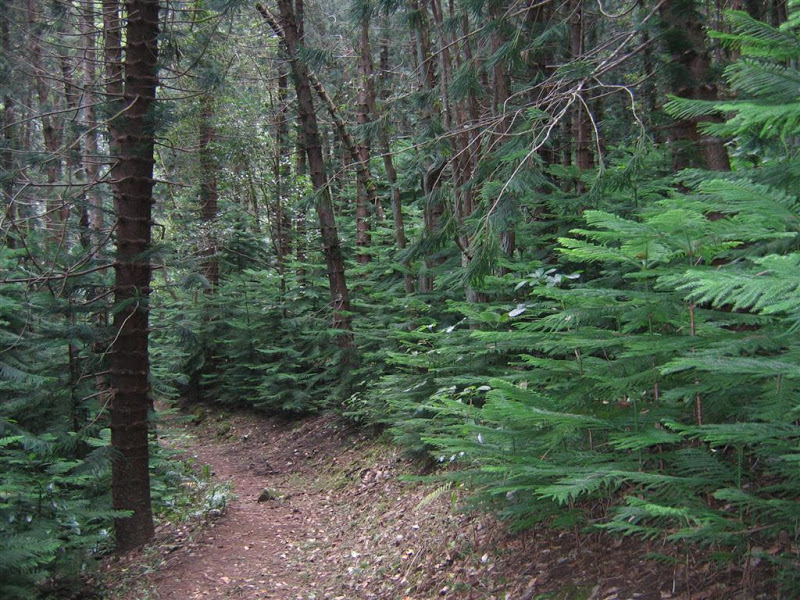 At the top of the trail, there was a very cool ocean view, but you had to be careful not too watch to closely since it got pretty steep here.

There was also a very pretty overlook into the adjoining Kipapau Valley.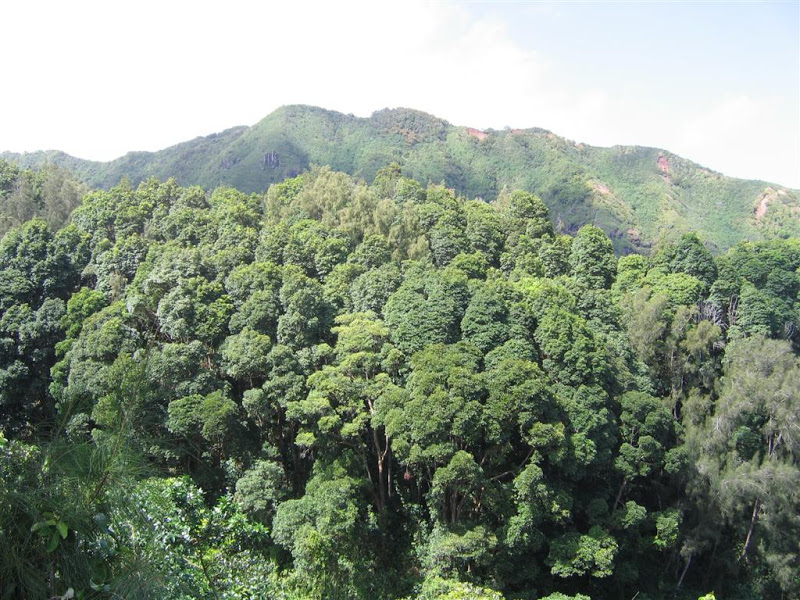 Smooth pedaling along a carpet of pine needles and leaves, just had to watch out for those hidden roots!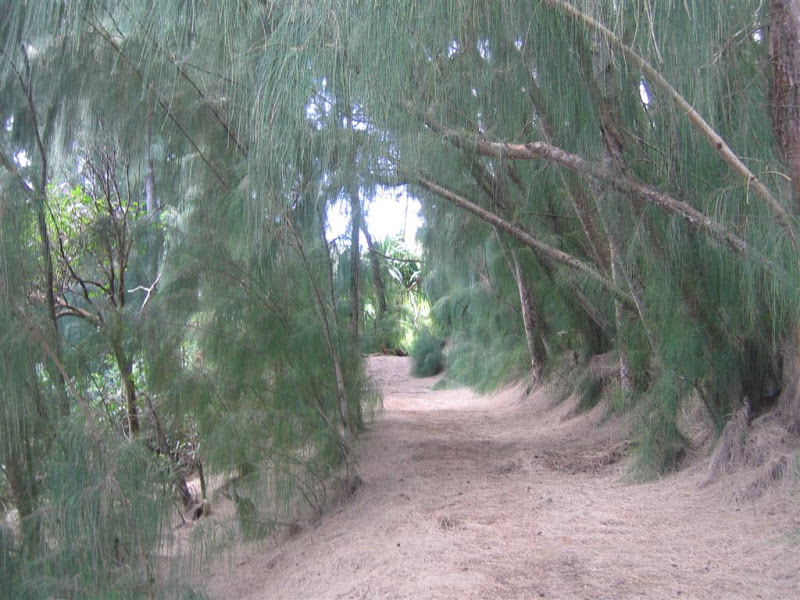 Next I drove back to the North Shore and went did the Kaunala Trail. This trail was heavily wooded and had an immense amount of roots covering it in places, and the sizes varied from 1 to 6-inches in diameter. The trail actually comes down these roots.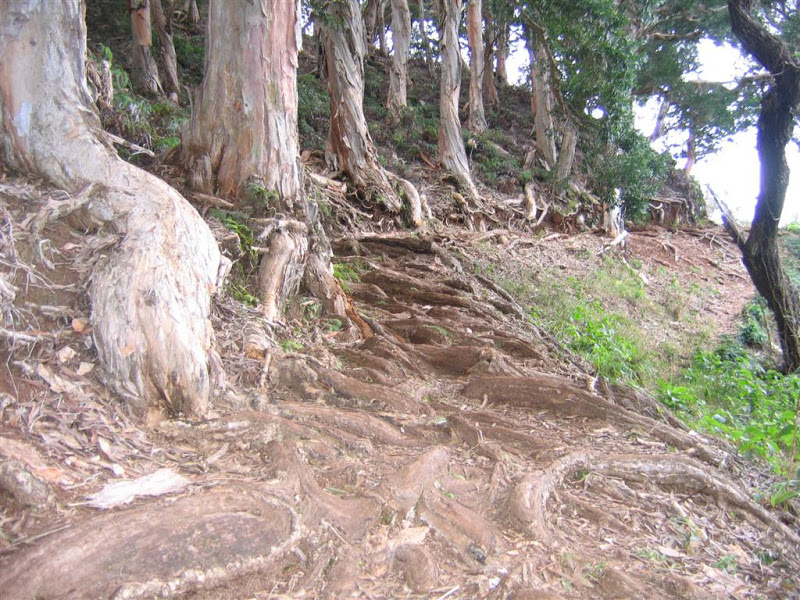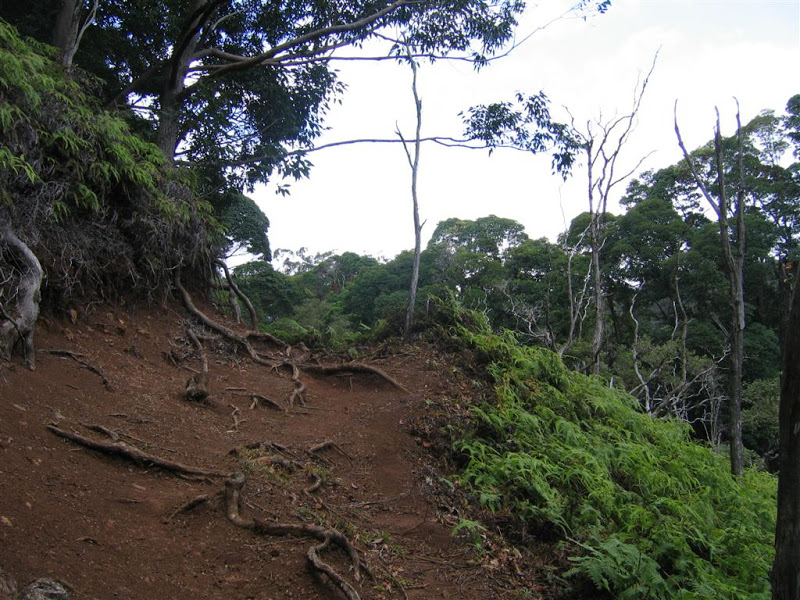 There was some pretty incredible riding on Oahu, and I needed a couple more days of exploring to really do justice to all the riding on this island. I certainly found out that humidity can make riding pretty tough, and I felt like I sweated gallons on my first ride. I thought that my riding at high altitude would help me ride better at sea level, but the humidity more than makes up for any difference!
We did some other fun stuff on the trip, and we went out on a catamaran ride for snorkeling and whale watching.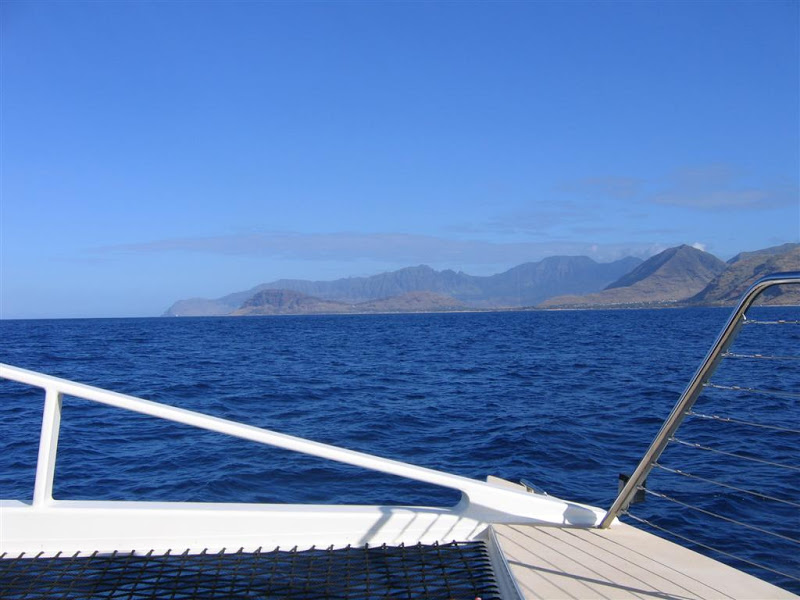 Her is a Mother whale and her baby.
The baby whale did at least eight breaches up into the air, but I only caught it partially on its way up. Mostly, I got pictures of a giant splash of it going back into the water.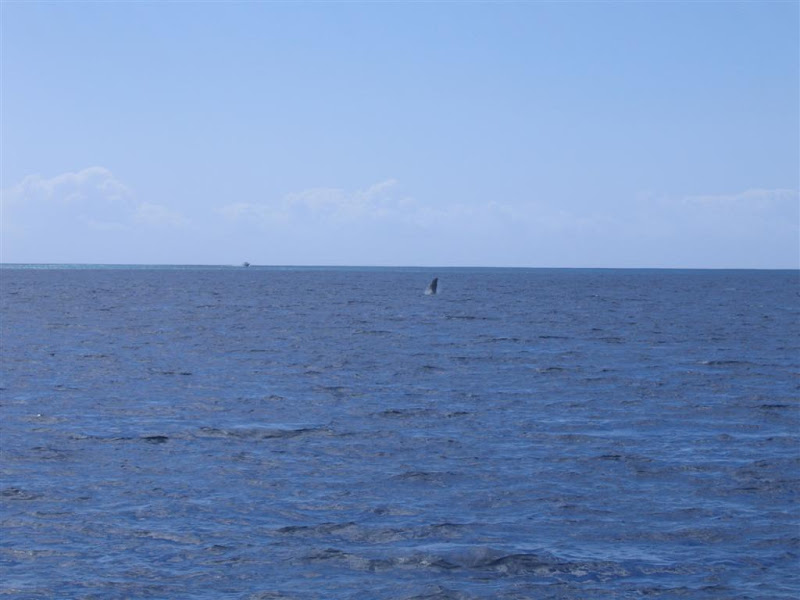 I did a very fun scuba dive to a 95 foot sunken wreck called the Mahi. I saw lots of very cool fish, although the sea was really swelling, so it was tough getting back on to the boat.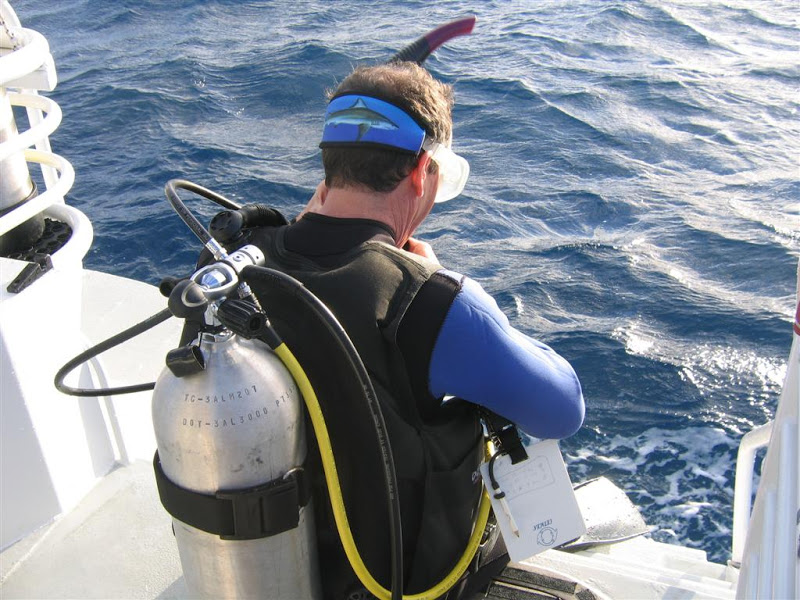 We did one shallow dive that had sea turtles, and it was really cool swimming around with them. In fact, they were quite inquisitive and would almost run you over while you were watching them. There were some smaller ones that were around 2-3 feet in diameter, and a couple that were 4-5 feet in size.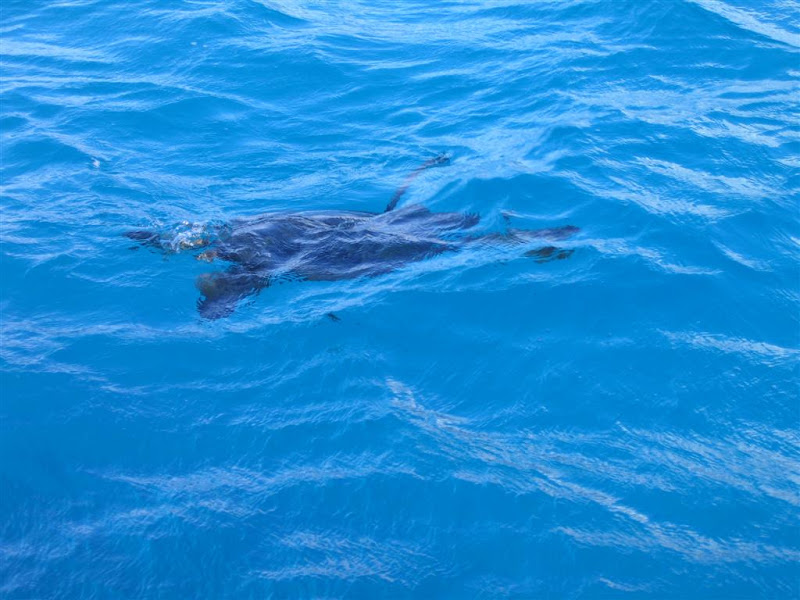 On the way back to the harbor a male whale did a total breach out of the water, of course the camera was not in my hand at the time. Ugh. The next groups of people on the boat were going to be just doing shale watching, and we all doubted they would see what we got to see.