I have been going through some steps to lighten up my Ibis Mojo.
1) Replace the steel bolts with titanium or aluminum bolts, such as the headset bolt, derailer bolts, brake bolts, shock bolts, water bottle bolts and crankset bolts: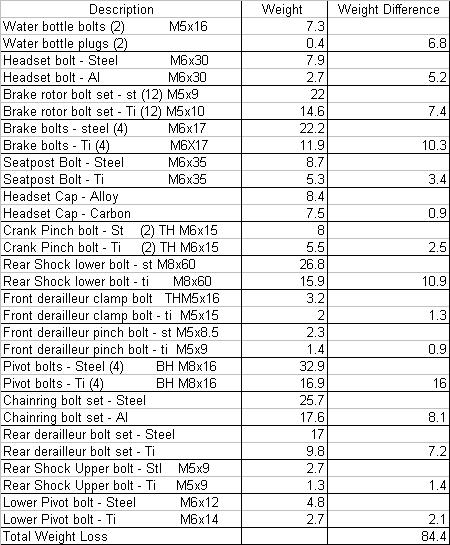 2) Remove the un-needed labels from the fork, rear shock and wheelset, and remove the cogset spoke protector:

3) Replace some heavier components with lighter ones. New seatpost, stem, grips, saddle and aluminum backed brake pads: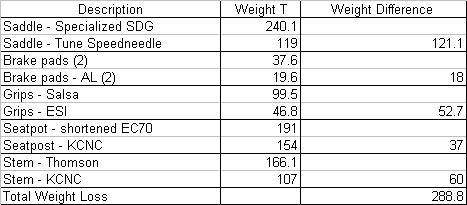 Here is the way I had built my bike originally: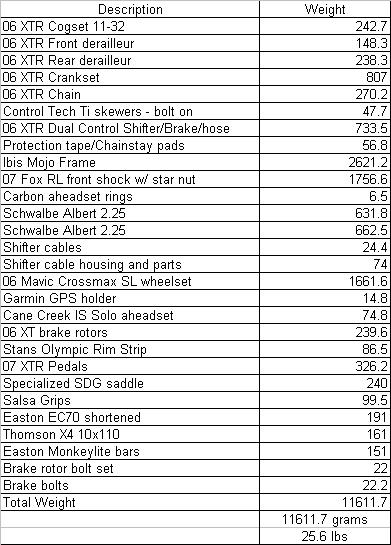 Here is the full results of the lightening work: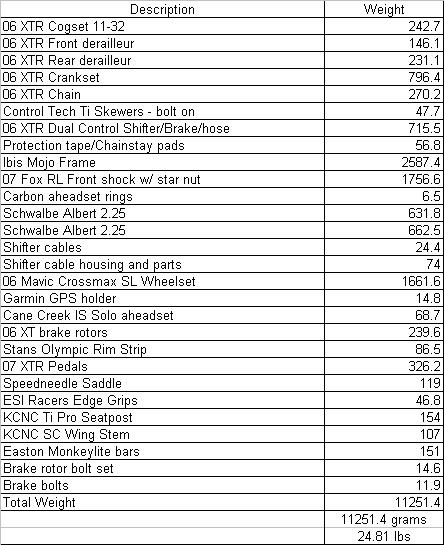 My next steps will be to replace the derailleur cables with Powercordz and the cable housing with Alligator i-Links and the brake rotors with Alligator Serrated rotors.
In the future I hope to change out the wheelset, most likely with Stans ZTR Olympic Disc Wheelset. I may perhaps switch out the 2006 XTR rear derailleur for the 2007 version but I will probably not switch out much else due to the cost, minimal weight gain and the current parts being very functional and operational.