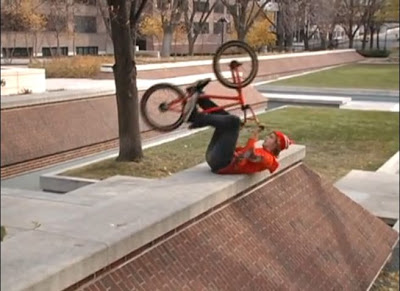 Here was the first trailer for team dilly's DVD titled TEAM DILLY IS THE MAN! Trailer and dvd featuring: erik elstran, reed stark, bink, tallboy, jesse hilliard, justin dewitt, cody smiglewski, seth peterson, phlandus alexander, riley mcmaster, and many many more.
Team Dilly is the Man is the third video to come from the
Minnesota-based crew known as Team Dilly, and filmmaker Kyle Stark's 4th
full length video to date. The video features plenty of groundbreaking
BMX riding delivered in a lighthearted and humorous style that Team
Dilly has become known for.
Thoughts => The video shows some great BMX skills and stunts, and it made me laugh, which is something that rarely happens with these type of recordings.