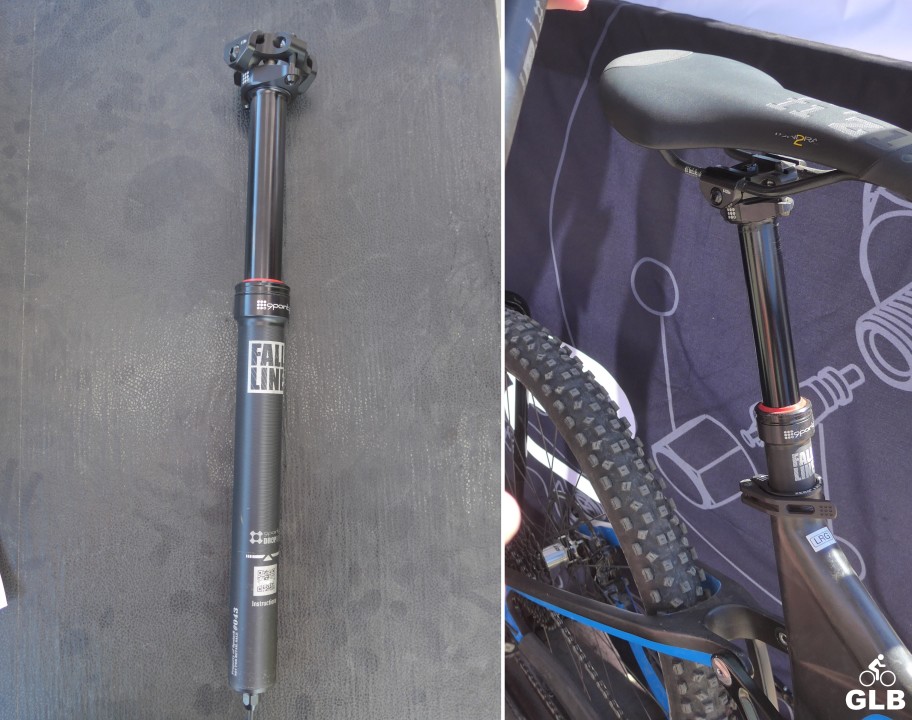 The 9point8 Fall Line is an infinitely adjustable mechanical dropper post and utilizes a internal stealth bottom routing connection. The post is available in 125mm and 150mm strokes and 30.9mm and 31.6mm diameters and retails for $379. In addition, the 125mm post comes in two lengths, 375mm, and 415mm while the 150mm gets just a 440mm version.
My good buddy Lee Lau tested their original Pulse dropper post and raved about it functionality and reliability, which is saying a ton since he can be a picky and opinionated rider though I greatly trust his values.
Anyone that has used dropper seatpost usually becomes a convert, but they can be expensive and have durability problems, especially with hydraulic based models. Most of the mechanical dropper posts on the market have two to three stopping positions. That can usually be convenient, but it's much nicer have an infinitely adjust system between the top and bottom stroke positions.
The 9point8 Fall Line uses their DropLoc technology for the infinite adjustment and utilizes a mechanical brake lock to stop in the desired position.
Grams thoughts
I have always liked mechanical dropper posts, and I found the Specialized Command Post and FOX D.O.S.S. models to be very reliable. Unfortunately, they only had three positions available, so the 9point8 Fall Line is especially intriguing because it's an infinitely adjustable mechanical dropper post. I think their innovative DropLoc technology that utilizes a spring actuated mechanical lock with an air damping system should be reliable and smooth, and much less clunky than the typical collet based systems. It's nice to see the post has met the rigorous EN seatpost standards.
Features
The light and reliable mechanical lock is spring actuated and uses an air damping system for a fast and smooth return. It uses a bottom stealth connection for internal routing and attaches with an easy disconnect system with an anti-pull design so that alerting the height of the seatpost doesn't affect the cable tension. The air pressure can be altered by using a suspension pump through the valve located on top of the post. The lock system means you can pick up your bike by the saddle and not have the dropper post extend, which is something I always find annoying with hydraulic designs. The air design means that if you lose air pressure internally it stays in its last position though you can still manually move it if required.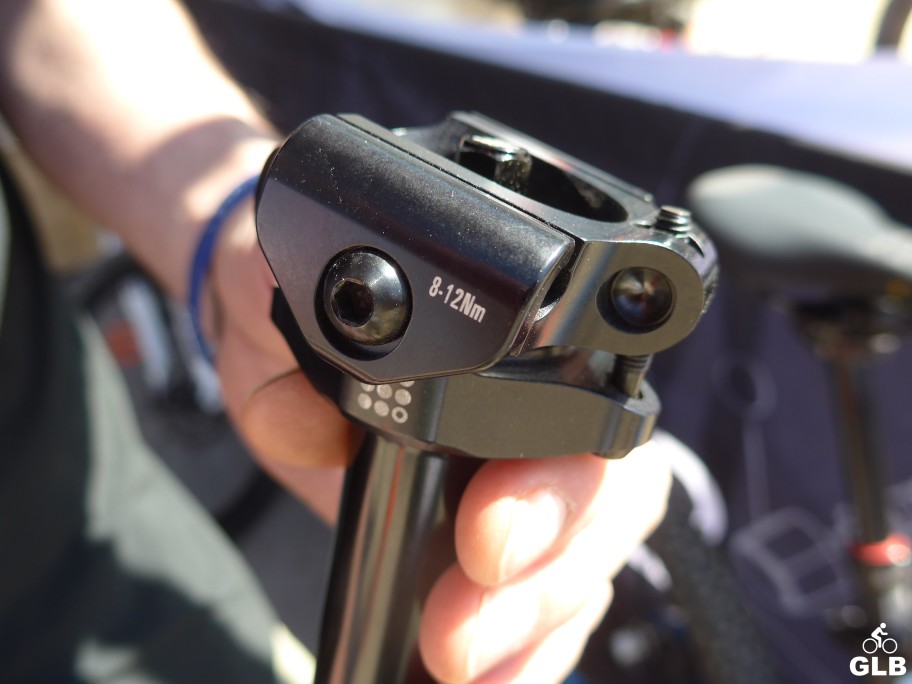 The post head is an innovative beast and uses a cinch clamp to hold the saddle rails along with the typical two bolt angle adjust system. It comes with a zero offset head, but you can optionally buy a 25mm offset head for an additional setup configuration ($39). They utilize some trick Black-Ti coated titanium screws for the head that have anti-galling and anti-seize characteristics.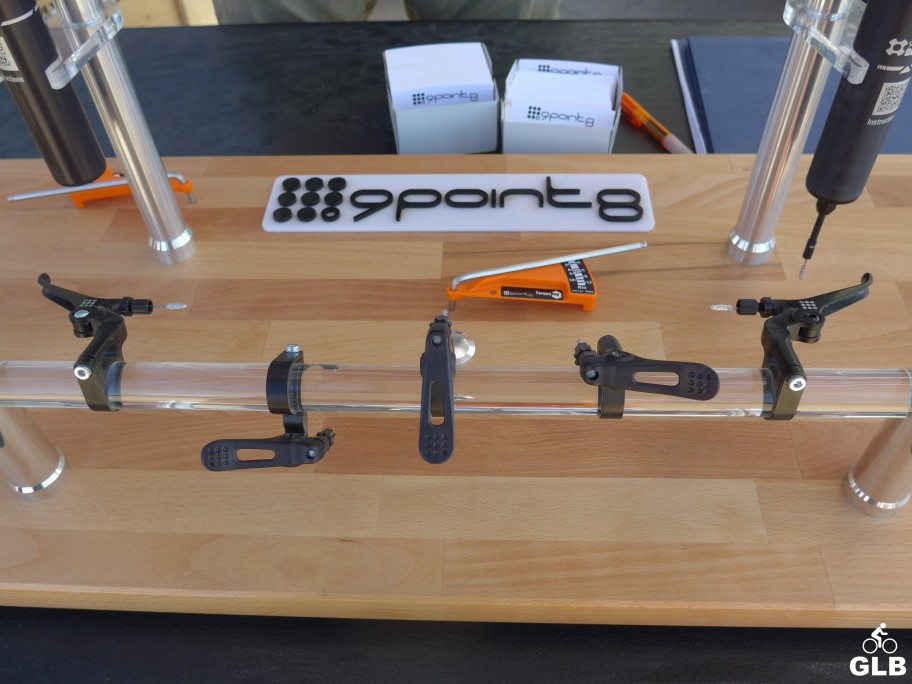 The Fall Line uses both their Trigger and ThumB remotes. The Trigger can be placed on either side of the bars while the ThumB installs over and under the bars and either horizontally or vertically.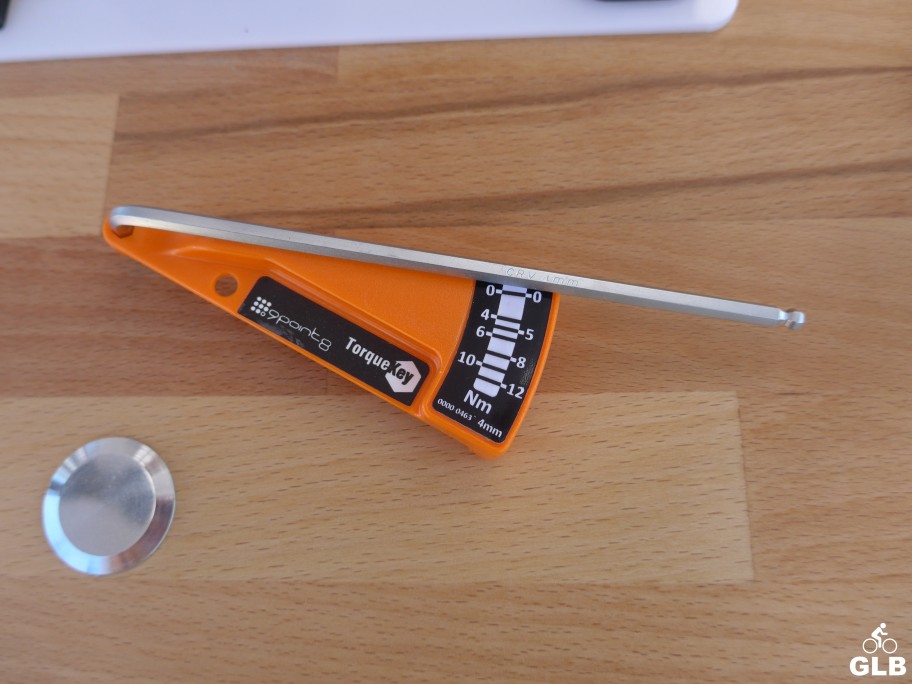 The dropper post comes with their simple and highly functional TorqueKey tool. It's an innovative and inexpensive alternative to pricier torque wrenches ($8.99). It has a 4mm hex key head and a 0-12Nm torque range and weighs a mere 26g. You can use the tool as a torque wrench or as a normal hex key making a useful tool.
General Specs
Sizes
30.9mm
31.6mm
Stroke
125mm-150mm
Increment
Infinite
Seat Rail Diameter
7mm
Weight (Post only)
 416g-514g
Weight Installed (1400mm cable, trigger, fluid)
 507g-605g
Length
385mm-440mm
Remote Cable Length Provided
1500mm
Cable Routing
Internal Only
Seat rail clamp Inline/Offset
0mm/25mm
Sizes
Size
Length
Stroke
Weight (Post Only/Installed)
30.9
31.6
375 x 125
375mm
125mm
416g/507g
434g/525g
415 x 125
415mm
125mm
484g/575g
510g/601g
440 x 150
440mm
150mm
488g/579g
514g/605g
Size
Length
Stroke
Weight (Post Only/Installed)
30.9
31.6
375 x 125
375mm
125mm
416g/507g
434g/525g
415 x 125
415mm
125mm
484g/575g
510g/601g
440 x 150
440mm
150mm
488g/579g
514g/605g