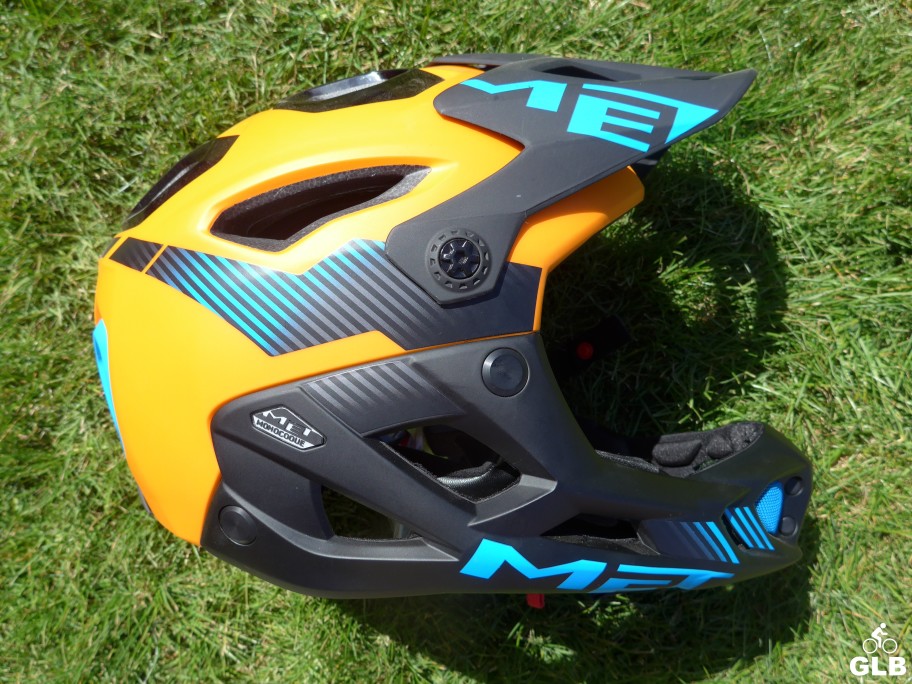 The totally redesigned MET Parachute HES weighs 700g, making it the lightest full face on the market and it meets the stringent downhill ASTM F1952 standard for the utmost in safety. The new helmet uses an integrated and strong fixed chin guard that offers the maximum protection for any terrain. I pushed with significant side and frontal force and didn't notice any overt flex in the chin guard. They optimized the Parachute for Enduro riding and its strong and lightweight. The helmet has lots of vents and seems well designed to port the air through the helmet for good ventilation. It has coverage down the back and lower sections of the head and doesn't give the typical claustrophobic full-faced helmet feeling.\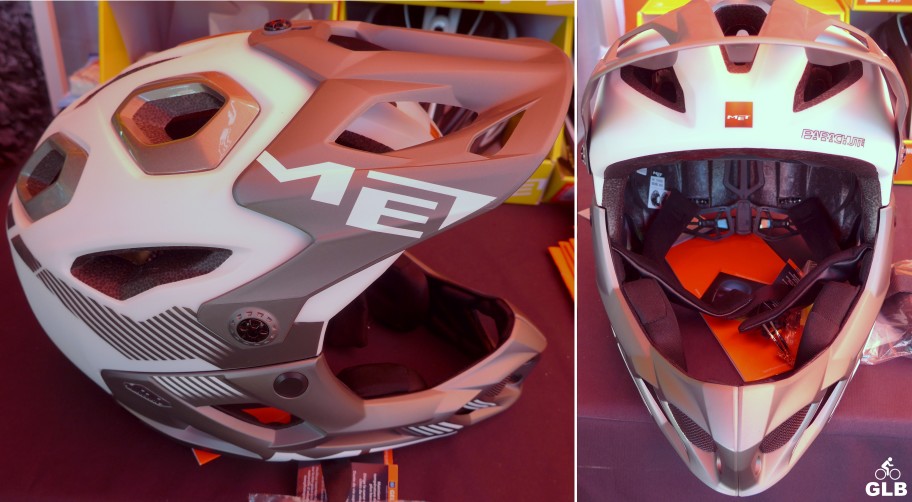 The helmet is comfortable and uses a cushy Gel O2 front pad that has cooling properties and two cheek thicknesses for tuning the fit. You adjust the sizing using the Safe-T Advanced retention system that allows you to fine tune the fit for optimum comfort and safety. Constructed with In-Moulding Intelligent Fusion system that utilizes different densities of material, depending on the required characteristics. The Homothetic Embedded Skeleton adds strength and takes the point of impact during a crash and spreads the load over the entire shell to decreases the forces to the head. It also has an integrated camera mount and goggle clip.
It passed the European EN 1078, Australian AS/NZ 2063, US CPSC 1203 and ASTM F1952-2032 certifications. The MET Parachute comes in two sizes, medium (700g) and large (740g), four color schemes and retails for $289.
I am pumped up that MET is going to be selling a variety of helmets in the US market now. I am definitely looking forward to comparing the MET Parachute against the Bell Super 2R, and although the Bell uses a detachable chin guard, they are going after the same Enduro market share.