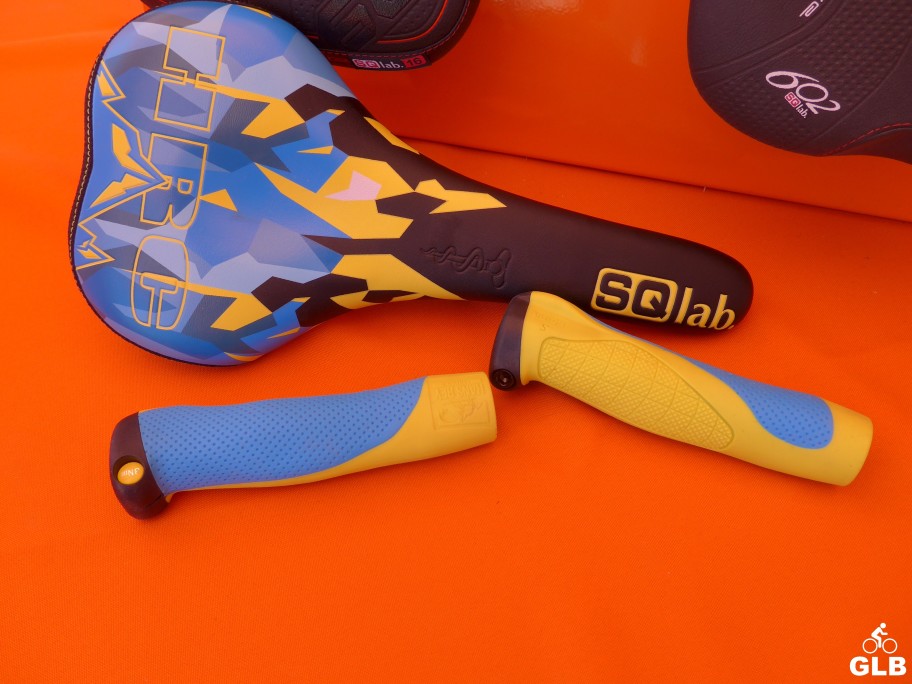 Hans Rey SQlab Signature Line
SQlab is coming out with a colorful limited edition Hans Rey saddle and grip collection. The saddle is their 611 Active Saddle and features the SQlab Fitted, Active and Stepped designs. The 611 Active MTB also offers the unique SQlab extended nose allowing for better control while climbing and maneuvering in technical trail conditions. It comes in 13, 14 and 15cm widths and a multi-color scheme and the HRC logo. I have used the saddle and can attest to the comfort and ergonomic capabilities of the saddle. The grips are their 711 MX, and the wing features a large surface and a low position for optimized hand pressure distribution, helping to prevent ulnar nerve issues. It comes in small and medium sizes and a dual color scheme.
SQlab Saddle Fit System
The SQlab Fit System measures the riders sitbones for a optimal saddle width fit. They originally used a simple piece of corrugated cardboard to gather the width measurement and now they've switched to using a thin piece of paper over a dimpled surface. This arrangement not only gathers a more accurate reading, but it show pressure points to show uneven sitting positions. Once the width is determined, you add another zero through four to come up with the saddle size, which are 13, 14, and 15 cm. The zero is for an aero position, while one is for x-country, two and three for a slight bend for All Mountain use, and finally four is for casual cruiser positioning. I measured out to a 12cm wide seat bone, and then I added a 2 to come up with a size 14 saddle.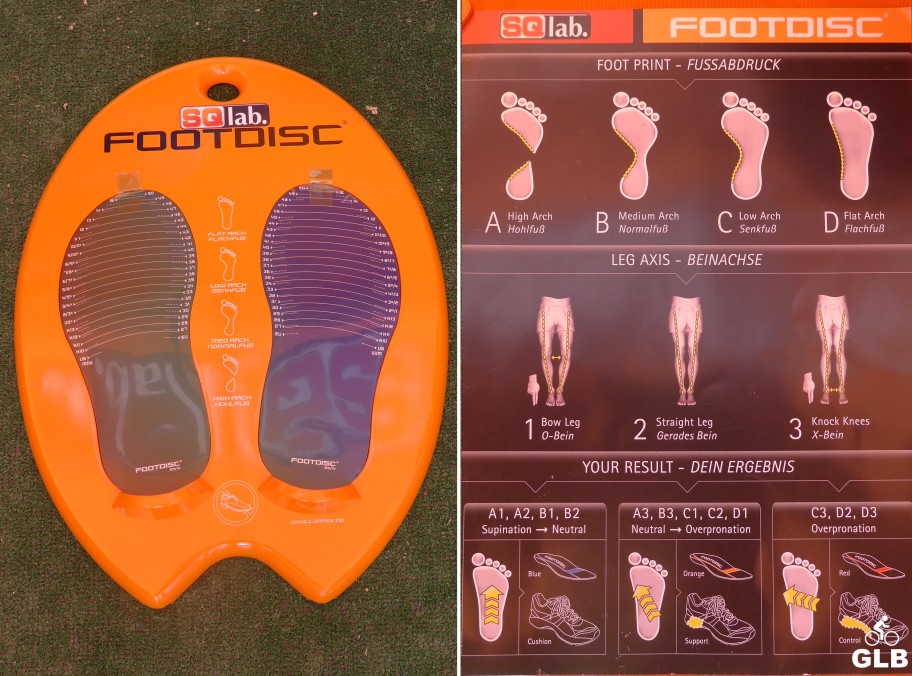 SQlab Footdisc Fit System
SQlab makes some nifty insoles that help stabilize the transverse arches in the foot. To find out what models will properly work with your foot, you stand on the their Footdisc fit system with your heels at the back and let your feet make an impression in the gel. You then measure your foot size from the hash marks and step off and examine your impressions shape. Using their Footdisc cheat sheet you combine your arch height (high, med, low, flat) with your leg shape spacing (bow leg, straight, knock knee) to come up with the results. They come in three specific models: the Red 214 for a low arch and stability, the Yellow 215 for a med arch and support, and the Blue 216 for a high arch and cushion. Each of the models come in 5 sizes to fit most any foot and some minor trimming might be required for a perfect fit. The insoles are suitable for cycling specific shoes as well as normal shoes which are used for cycling, though I think they'd be a prime candidate for hiking shoes.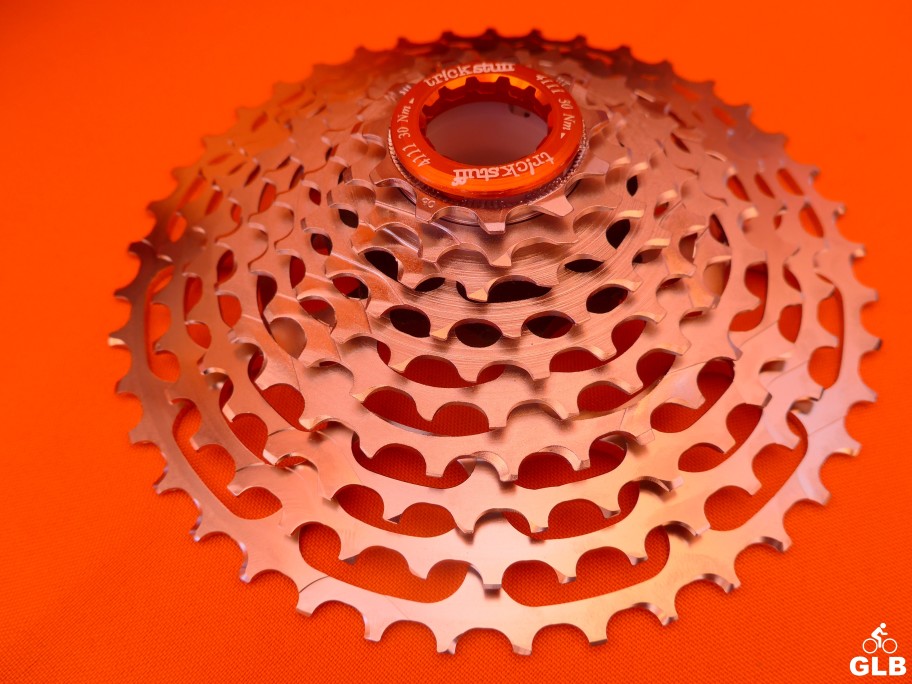 Trickstuff Cassette
The 4111 cassette is a 10-speed cog set that has an 11-41T spacing (41-36-32-28-24-21-18-15-13-11) and retails for a princely $329. The one through seven cogs uses hardened steel that is mounted on a carbon spider while the eighth through tenth cogs are Nickel plated 7075 aluminum. The cassette was specifically designed for extended range 10-speed functionality and offers improved shifting characteristics, along with lightweight (257g) and low wear.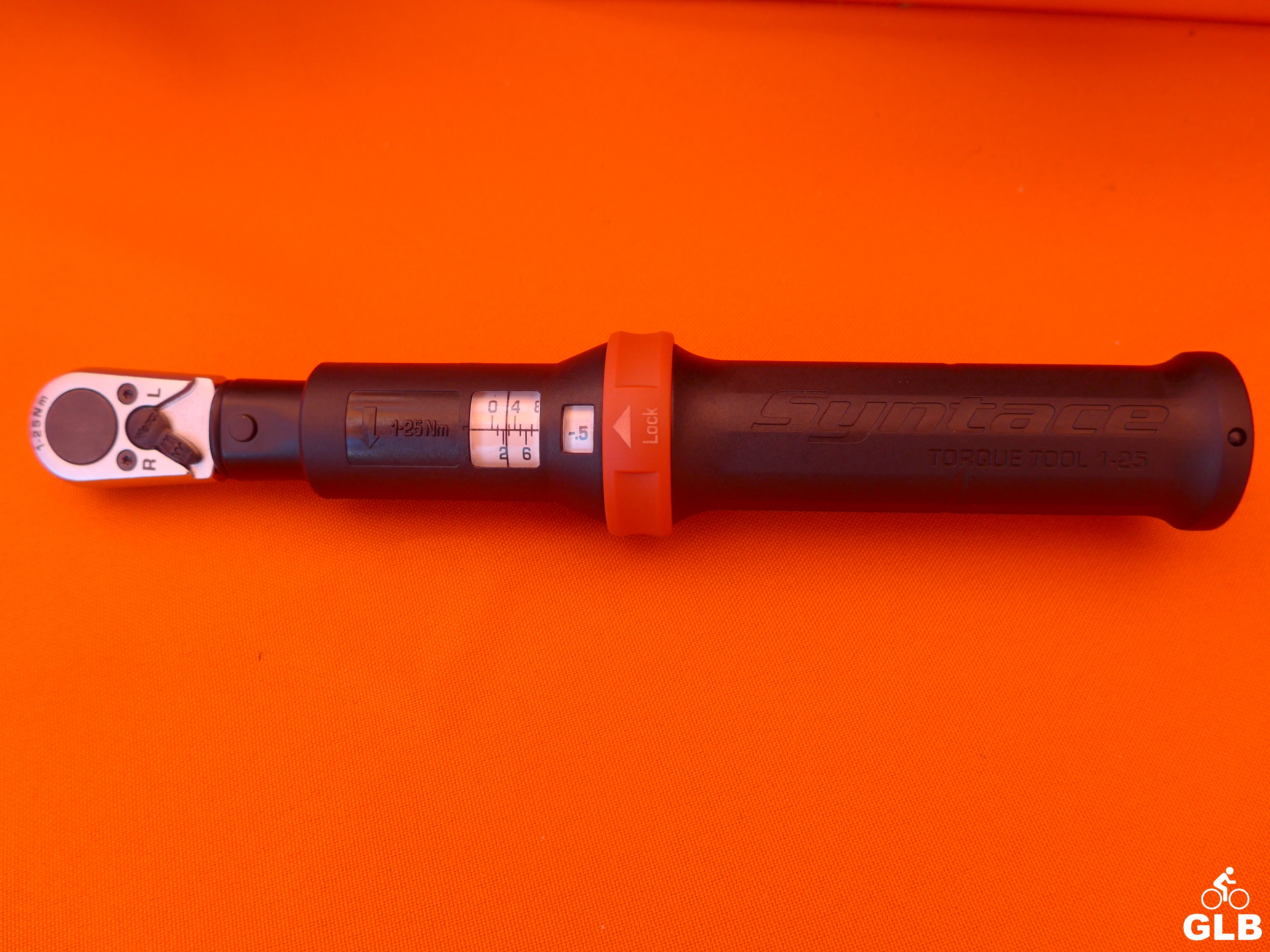 Syntace Torque Wrench
Some version of this torque wrench has been on the market for quite a while, but due to the current US vs. Euro exchange rate the pricing is a somewhat affordable $149. It has an adjustment range of 1-25Nm, uses the Syntace direct mount head and is 25% lighter than its predecessor. It was developed by Syntace and is built by Wera.