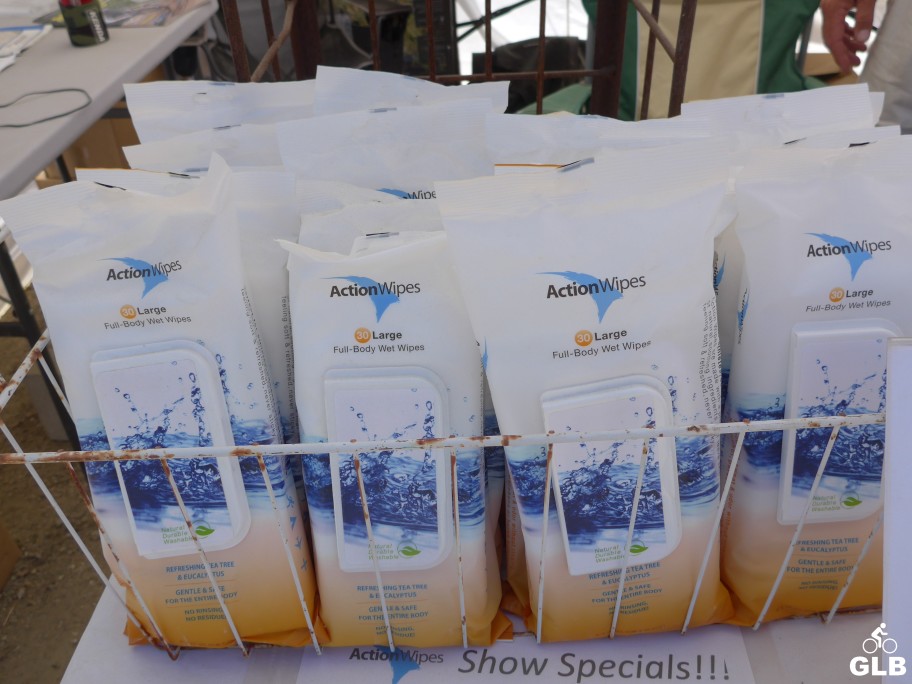 Life Elements from San Luis Obispo has returned to the marketplace and is relaunching their excellent Action Wipes product. I first became aware of Action Wipes when owner and inventor Martha Van Inwegen were giving out free samples at Interbike Dirt Demo several years ago.
Action Wipes
I fell in love with the item and made great use of them on multiple occasions while out on the trail mountain biking. Action Wipes are a body wipe made with plant based ingredients, including Tea Tree and Eucalyptus. What I liked about the wipes is they're formulated with therapeutic, gentle and safe ingredients, so I am not worried about the harsh chemicals and other unsavory products in the typical baby wipes. The Action Wipes are 9"x10″ in size and use a durable fabric, which provides an adult sized wipe for cleaning your hands, face and the rest of your body. The gentle suds help remove dirt, odor, and bacteria, leaving your skin clean, soft and smelling good. They come in 15 and 25 single pack kits and 30 sheets soft pack dispenser, the latter should be an excellent item for the car, camping, and picnics.
Healing Honey Stick
They have expanded their product lineup with several body care products based on bee-derived ingredients. Honey and it's associated by-products provide healing powers and moisturizing capabilities. The Healing Honey Stick is a soothing salve that can be safely used on cuts, wounds, rashes, stings, sores, calluses, etc. I tried some on a road rash scab, and it felt good and improved healing over the next couple of days. Besides the honey, it includes tea tree, frankincense, myrrh, goldenseal, calendula and super rich emollients to keep your skin nourished. It comes in small, medium and large sticks, and would be useful for the medicine cabinet, first aid kit and the car.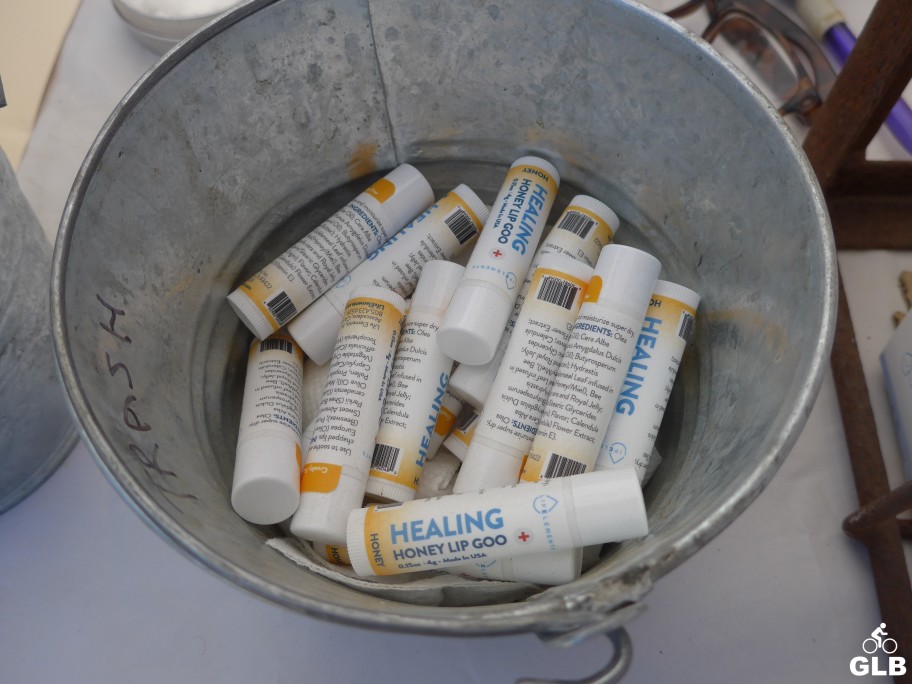 Healing Honey Lip Goo
The Healing Honey Lip Goo is a lip care product made with all natural and moisture-rich ingredients that help soothe and nurture dry, chapped and irritated lips. It spreads on like butter and lasts long time so that your lips have constant nourishment and protection against harsh environmental conditions. It uses honey, beeswax, pollen, royal bee jelly, and propolis, along with the added benefits of natures best botanicals, nourishing oils, and shea butter. It comes in three scents, honey, mint, and lavender, and although I didn't get a chance to sample the Lip Goo, it sounds interesting.