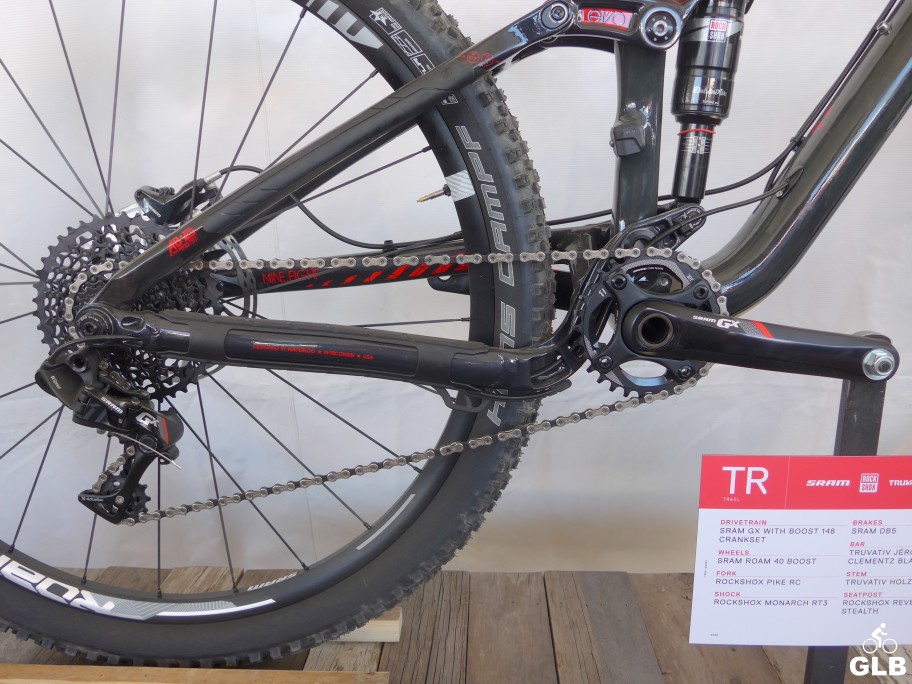 SRAM was showing off their recently announced GX drivetrain group, which is a more reasonably priced 11-speed set up. The group was engineered at their German design facility and comes in a wide expanse of gearing options, including a 1×11, 2×11, and 2×10. Prices range from $511 for 2×10, $573-584 for 1×11 and $677-681 for 2×11.
---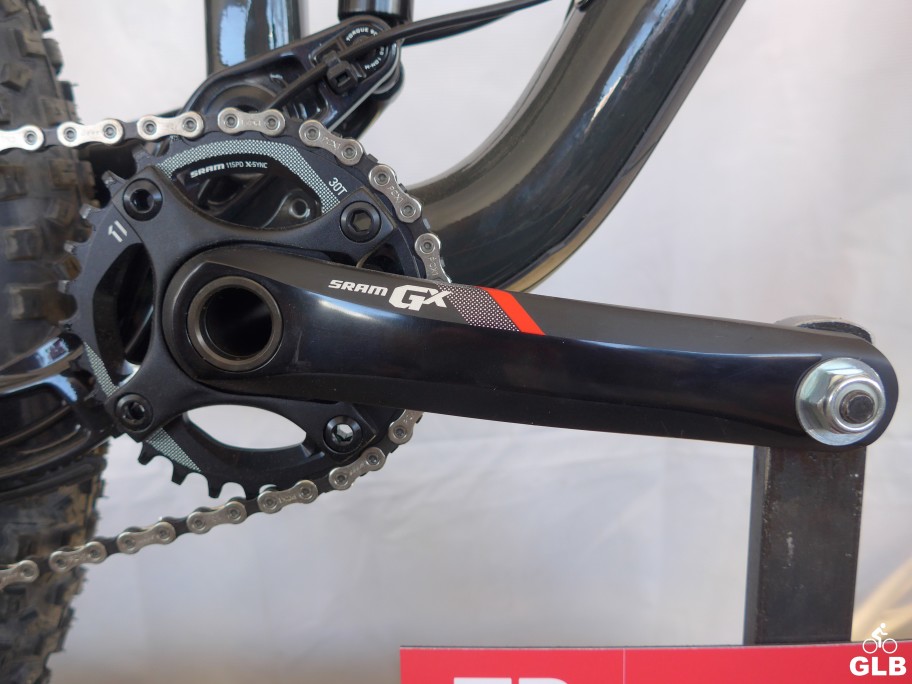 Cranksets
The 1x crankset comes with two options, the mack daddy Open Core Technology 700 series aluminum GX-1400 and the 6000 series aluminum GX-1000. Both use their CNC machined 7075 X-SYNC chainrings, which come in 30, 32, 34, 36 and 38-tooth options. They come in a variety of configurations, including 170 and 175mm arm lengths, red and black color schemes, 24mm and 30mm spindles and most bottom bracket standards. Also, both the GX-1400 and GX-1000 are also sold as 2×11 with a 36/24 gearing, and the GX-1000 comes as a 2×10 in 38/24 and 36/22. The GX-1400 retails for $195-225 and the GX-1000 for $120-163, depending on desired configuration.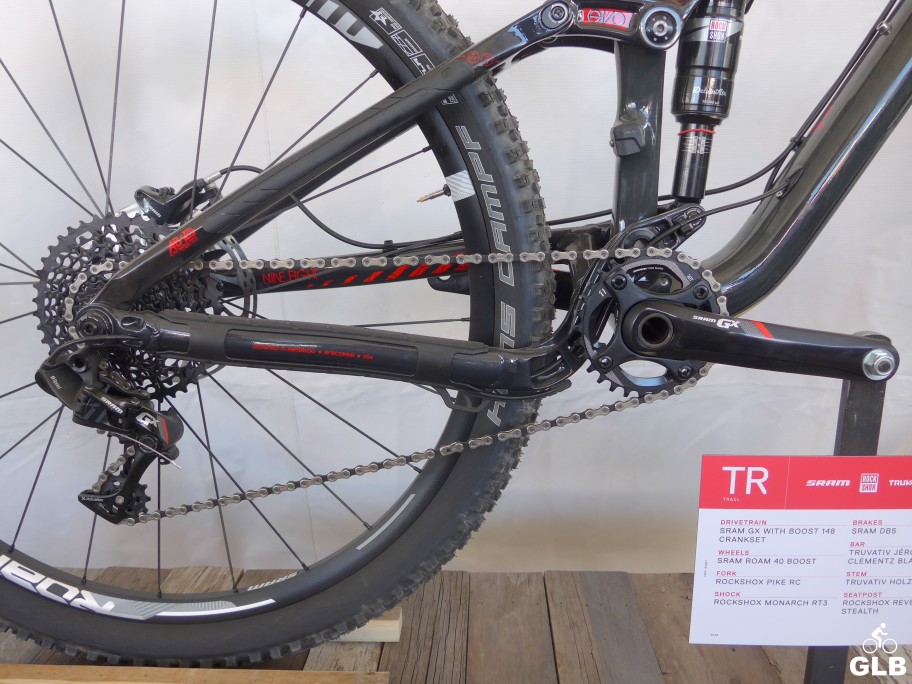 Rear Derailleurs
The GX group has three different rear derailleurs, the 1×11 mid cage GX X-HORIZON, and the 2×11 and 2×10 variety that utilize a more conventional slanted parallelogram designs. The GX X-HORIZON has type 2.1 roller clutch, an offset aluminum cage with 12-tooth X-SYNC pulley wheels and is the same design as their more pricey 1×11 derailleurs. The 2x derailleurs don't have as much offset and use their X-ACTUATION technology and type 2.1 roller clutch system. The 1×11 derailleur retails for $115, the 2×10 for $125 and the 2×10 for $68, and they all come in Red and Black color schemes.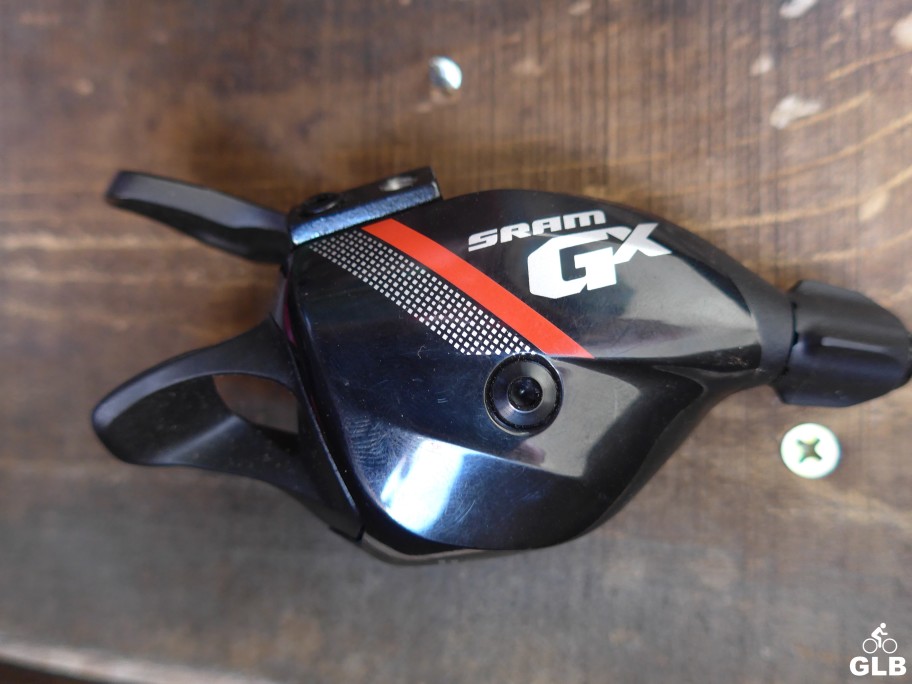 Shifters
The GX shifters come in trigger shifter and grip shift options for the 1×11, 2×11, and 2×10 gearing though the 2×10 system doesn't come in grip shift mode. All the shifters use the X-ACTUATION for precise and dependable performance. The trigger has MatchMaker integration and aluminum levers, while the grip shift has their SPEED METAL, ROLLING THUNDER and JAWS technologies. The trigger 1×11 retails $43, the 2×11 kit for $85 and the 2×10 for $59, while the Grip Shift 1×11 retails $52 and the 2×11 kit for $101.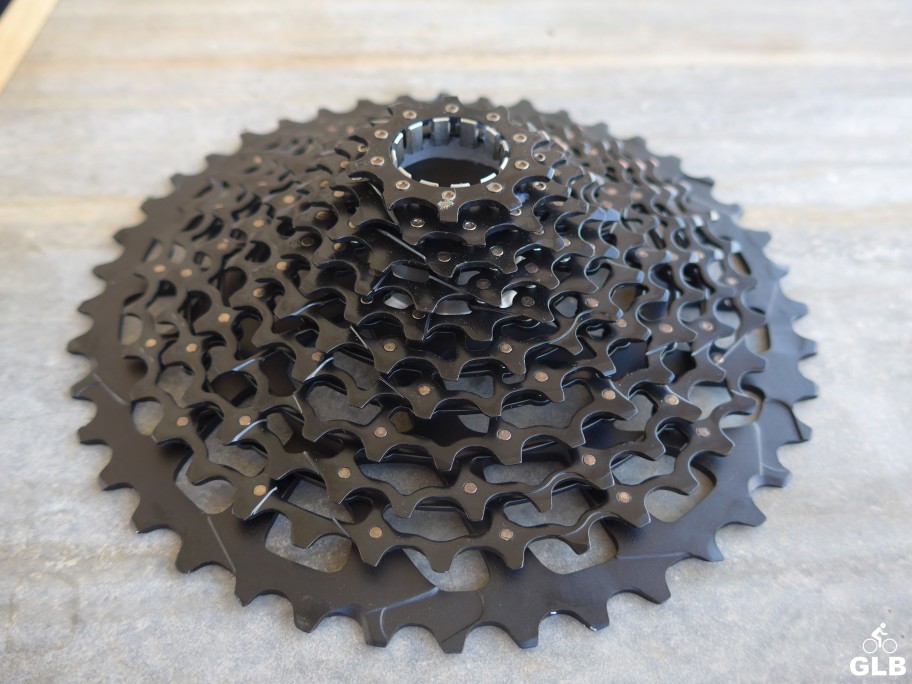 Cassette
The new XG-1150 cassette (10-42) 11-speed cassette uses their FULL PIN technology that has eleven lightweight stamped steel cogs held together with 123 high-strength stainless steel pins. It still uses the XD driver body and shares a similar open design like their X-DOME system for greater mud clearance, cleaner shifting and longer life. The building design doesn't require a large amount of CNC work like its single piece X01 and XX1 brethren; so it brings the price down to a respectable $144. The 10-speed system uses their existing PG-1050 (11-32, 12-32, 11-36, 12-36) and PG-1030 (11-32, 11-36) cassettes which utilize their PowerGlide technology.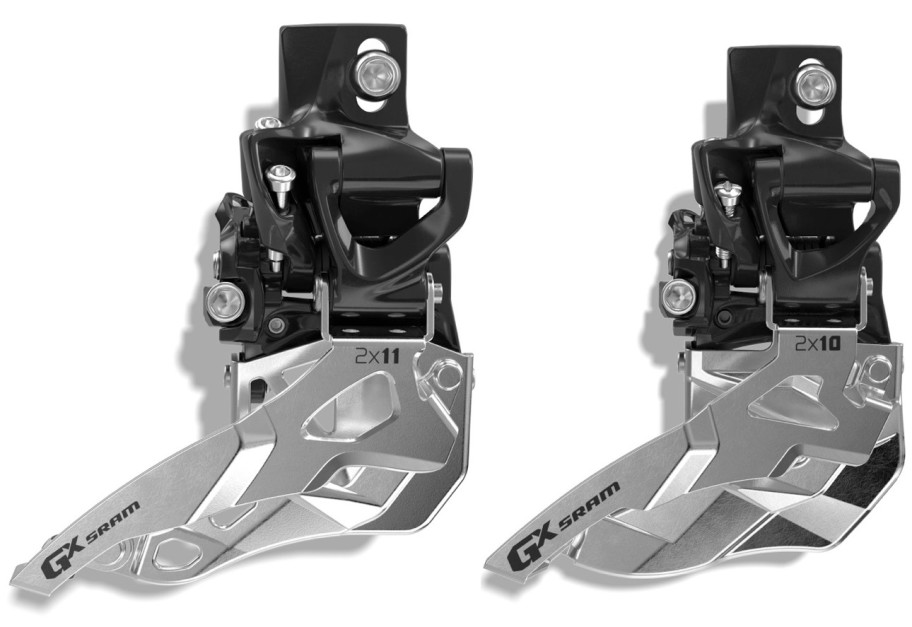 Front Derailleurs
The GX gets a 2×11 and 2×10 front derailleur that utilize their X-GLIDE front shifting and X-ACTUATION technologies. They come in a slew of mount setups, including High Clamp, Low Clamp, High Direct Mount, Mid Direct Mount and Low Direct Mount.
Chains
The GX gets a new 11-speed chain, the PC-X1, which uses the XX1 geometry, has solid pin construction and X-SYNC and POWERLOCK technologies.