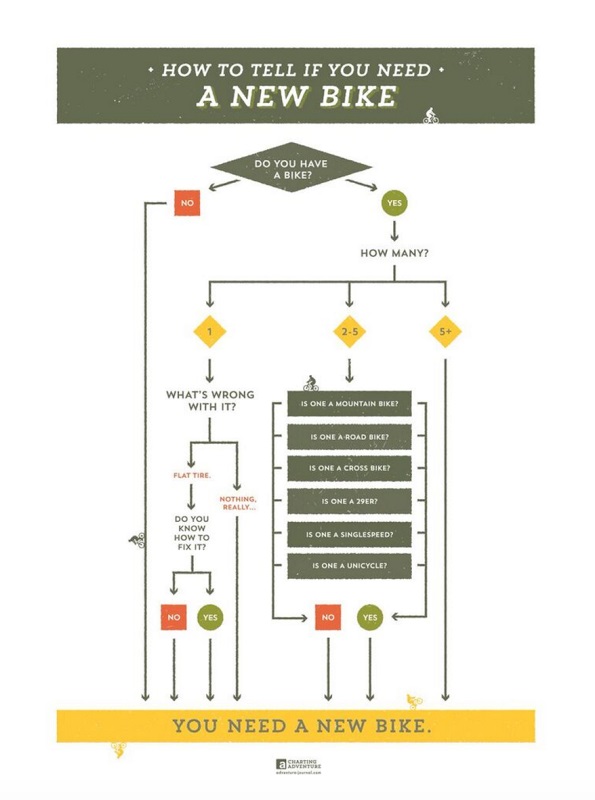 Do you need a new bike? That is always a perennial question for any bike rider, no matter if you are a roadie or delve onto the dirt. My Outdoor Alphabet's humorous 'How to Tell If You Need a New Bike' was immensely popular, so its illustrator Seth Neilson created it in a poster form and proceeds from it's sale are going to support the Afghan Women's Cycling Team.
This decision tree poster is extremely helpful, utilitarian, and maybe even indispensable in helping riders make a purchasing decision. Available now as an 18×24" poster, hand screen printed on 100# French Speckletone Starch White paper stock and suitable for framing—or just tacking up in the garage or bike shop.Available at 
http://myoutdooralphabet.com
 for $20.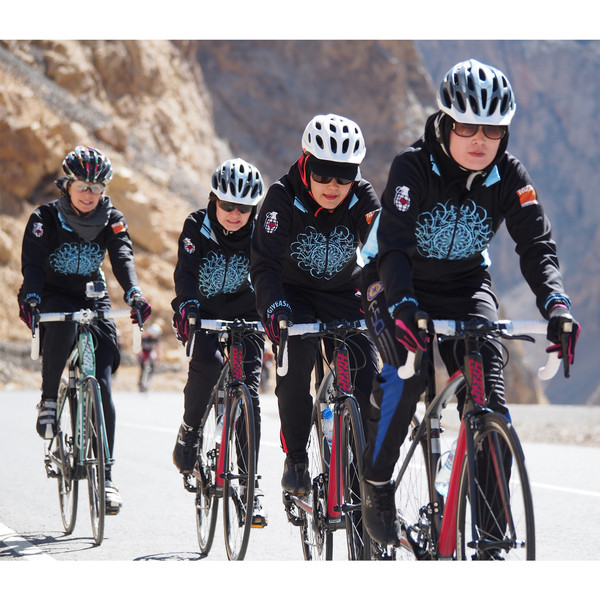 All proceeds from the sale of the poster are going to support the Afghan Women's Cycling Team, one of National Geographic's 2016 Adventurers of the Year (
http://adventure.nationalgeographic.com/adventure/adventurers-of-the-year/2016/afghan-women-cycling-team/
). Learn more about the team here: 
http://adventure-journal.com/2015/02/essay-in-wake-of-paris-attacks-afghan-women-cyclists-offer-lesson-in-courage-and-fear/
.