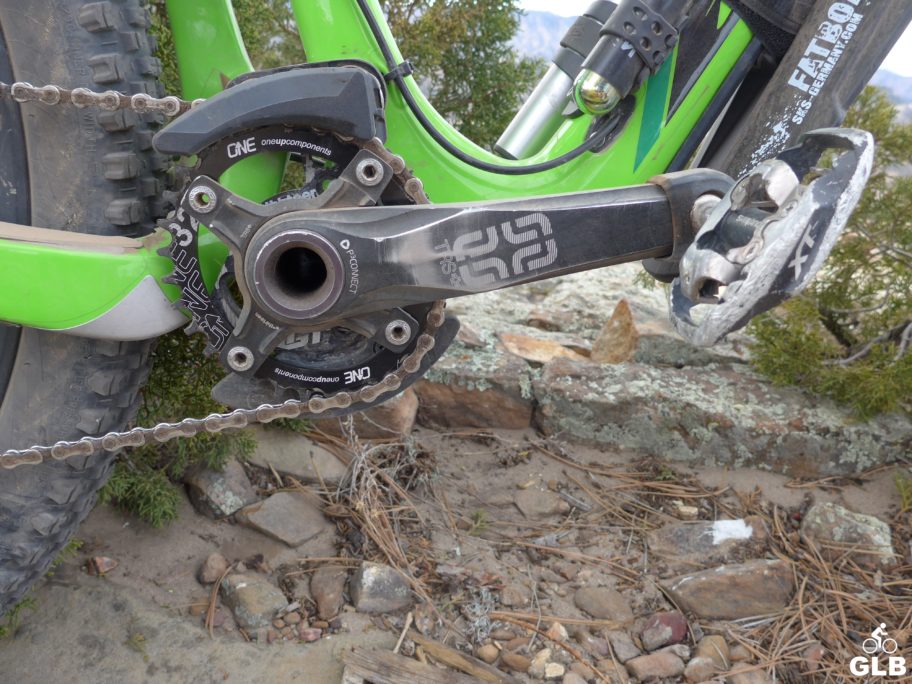 Oval or elliptical chainrings provide an efficiency benefit and smoother power output throughout the pedaling stroke. Additional characteristics include improved traction and faster acceleration. Oval rings provide a more constant torque to the rear wheel thereby reducing spinouts and stalls on tough climbs. The radius of the chainring is constantly switching and the torque needed to turn the cranks is constantly changing to better match your power output and natural leg kinesiology.
Every company that makes these chainrings has their own specific shape and ovality design. OneUp uses a 12% ovality, and a timing of 115° after TDC (top dead center), and they claim a 32T is equivalent to a 30T-34T range, meaning its 34T in the power zone and 30T in the flat or dead spot. The chainring is made of 7075-T6 aluminum, comes in 104 BCD, 94/96 BCD, Cinch BOOST Direct, Cinch Direct, XT M8000, XTR M9000 mounting options and retails from $50-$67.
Specs
Get ultimate traction by smoothing out the torque you deliver to your rear tire
12% ovality (32T is equal to a 30T-34T range)
115° clocking from crank arm puts the major axis in your power stroke
Narrow Wide tooth profile eliminates chain drop with the perfect chain mesh fit
Perfect chainline with built in offset.  For a quieter drivetrain with improved chain wear and best drop performance
Reuse your existing 8-10mm long ring hardware. No new bolt packs required, saves you $15
Aggressive crud chamfers for awesome mud shedding performance and extended ring life
Reinforced Wide tooth design provides maximum ring durability when run without a bash
Made from hard wearing 7075-T6 aluminum plate
32T rings have integrated shims and chainring bolt threads to allow the smallest ring size possible on a 104 BCD crank
For further information  oneupcomponents.com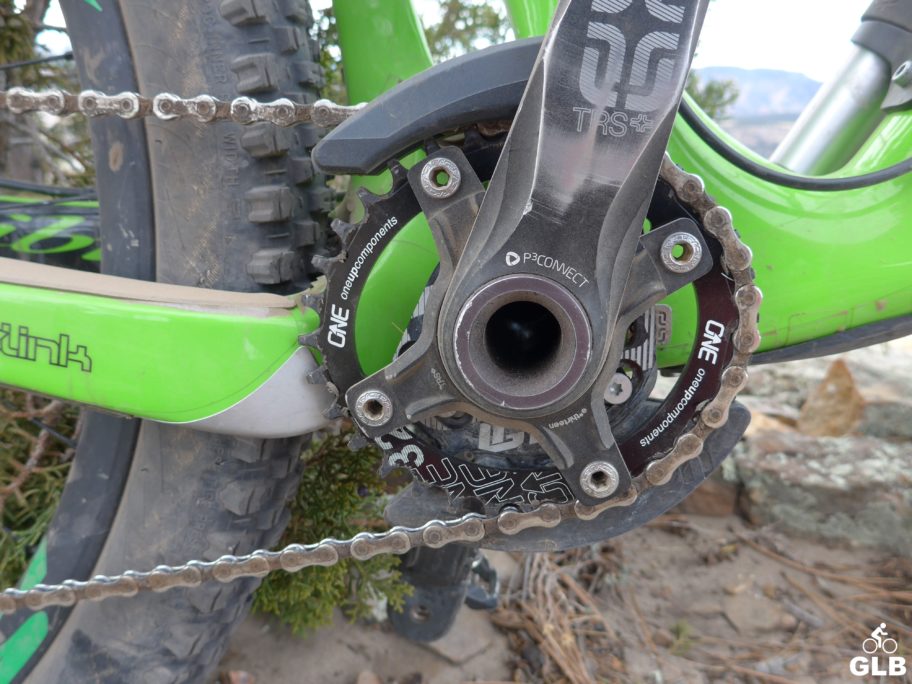 First Impressions
Initially, the oval chainring didn't feel much different than normal, other than an odd change in the rhythm of my spinning. I did start to notice that I was riding faster and in lower gears on the flats and easier undulating terrain. It felt as though it was easier to hammer and I was riding at a somewhat faster clip. When it came time to stand up and crank hard on the pedals it seemed to require less effort, and I found myself doing so more often. After some time on the oval chainrings, I came to the conclusion they preferred a lower gearing and cadence, so I found myself shifting more often to stay in the sweet spot. I didn't notice a wholesale change or big increase in traction control with the oval rings, but I have an excellent touch for climbing, so take that with a grain of salt.
On long climbs, the oval chainring performed admirably, and I felt as though they shined on steep slow grinder climbs, offering great traction and smoother spinning. On technical maneuvers and spots that required you to make sudden bursts of speed, the oval chainrings would occasionally give me problems and caused stall outs and created situations where I couldn't fully extract the power of the drivetrain. Things were exacerbated by catching the power spot of the oval chainring at the wrong location at the wrong time.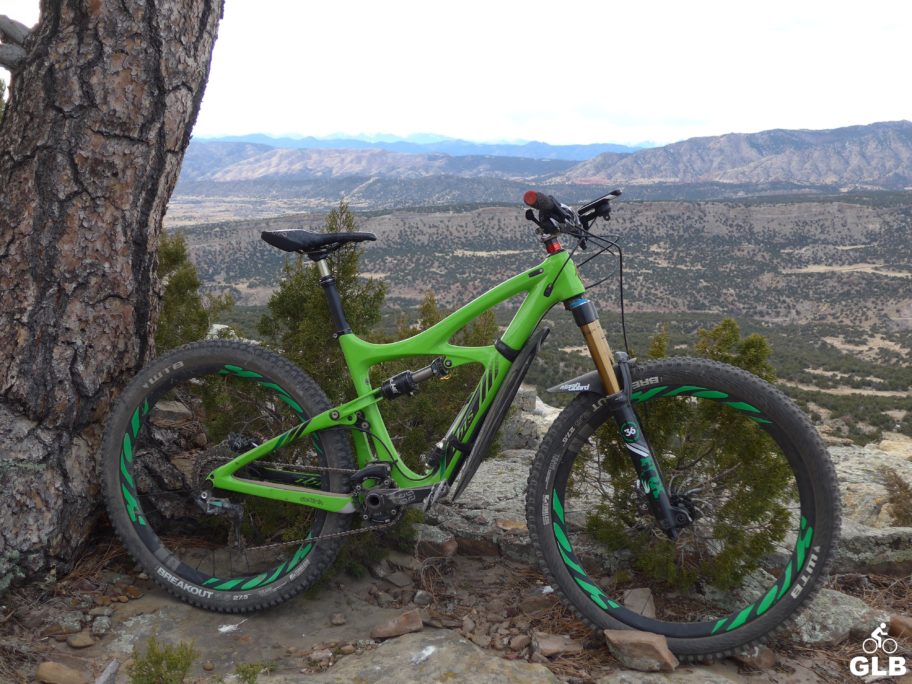 Bottom Line
In some terrain, I found that I was faster while in others I was a tad slower, so it's tough to nail down my overall tempo on an entire ride. It smooths out the pedal stroke overall, and my legs worked more efficiently throughout the whole cycle. There aren't any useless dead spots, and it utilized my legs natural strength curve. There wasn't an increase in the power I could generate, only how I was generating the power through the stroke cycle.
The OneUp Narrow Wide Traction Oval Chainrings isn't a game changer, but it certainly smoothed my spinning and slightly increased my legs efficiency. I did find it problematic for my riding style in super techy terrain when I'd catch the power spot at the wrong location. I did ride at a faster clip on the flats and more moderate terrain and I felt less fatigued in those situations.