John Bliss Joins Sustainable Trails Coalition Board
Boulder, Colo. – January 21, 2016 – Sustainable Trails Coalition (STC) is pleased to announce the addition of Boulder, Colorado's John Bliss to the organization's board of directors. He joins current board members Jeff Barker, Jane Ragan, Jackson Ratcliffe, David Simon and Ted Stroll. A fervent endurance athlete who competes in long-distance mountain bike events and cyclocross competitions across the country, Bliss served as President of the International Mountain Bicycling Association's (IMBA) board of directors from February of 2009 to September, 2010.
Grams Thoughts
It's great to see John get involved in this timely and hotly debated topic. When the original wilderness rules were drafted in 1964 they did not prohibit bikes, that came later in 1985, lumping us with hang gliders? It's time to open up some (not all) of the trails in the Wilderness to bicycles, which are not motorized and cause far less damage than horses and sometimes hikers.
Here is some info I compiled while doing some research on the topic:
The kicker came in Apr 1985 when the Forest Service prohibited bikes outright in CFR 36 Sec. 261.16 (b)
Code of Federal Regulations or 'CFR'
Title 36-PARKS, FORESTS, AND PUBLIC PROPERTY
PART 261-PROHIBITIONS
Subpart A-General Prohibitions
Sec. 261.16 National Forest Wilderness.
The following are prohibited in a National Forest Wilderness:
(a) Possessing or using a motor vehicle, motorboat or motorized equipment except as authorized by Federal Law or regulation.
(b) Possessing or using a hang glider or bicycle.
(c) Landing of aircraft, or dropping or picking up of any material, supplies, or person by means of aircraft, including a helicopter.
[42 FR 2957, Jan. 14, 1977, as amended at 42 FR 35959, July 13, 1977; 50 FR 16231, Apr. 25, 1985]
Bliss's Beltway resume includes roles as Minority Chief Counsel to the Technology and Law Subcommittee of the U.S. Senate Judiciary Committee as well as Chief Counsel to U.S. Senator Hank Brown (R-Colo.). He has also functioned as executive director of an international trade association headquartered in Washington, D.C., facilitating the passage of more than 22 state laws and two pieces of federal legislation during his tenure.
"We're delighted to add John to the team. His background in mountain biking advocacy, his interaction with the federal-government and his considerable experience in the legal arena bring invaluable expertise to STC's board," offers Ted Stroll, co-founder of STC. "His addition is particularly well-timed as it coincides with our group's introduction of the Human-Powered Wildlands Travel Management Act of 2016."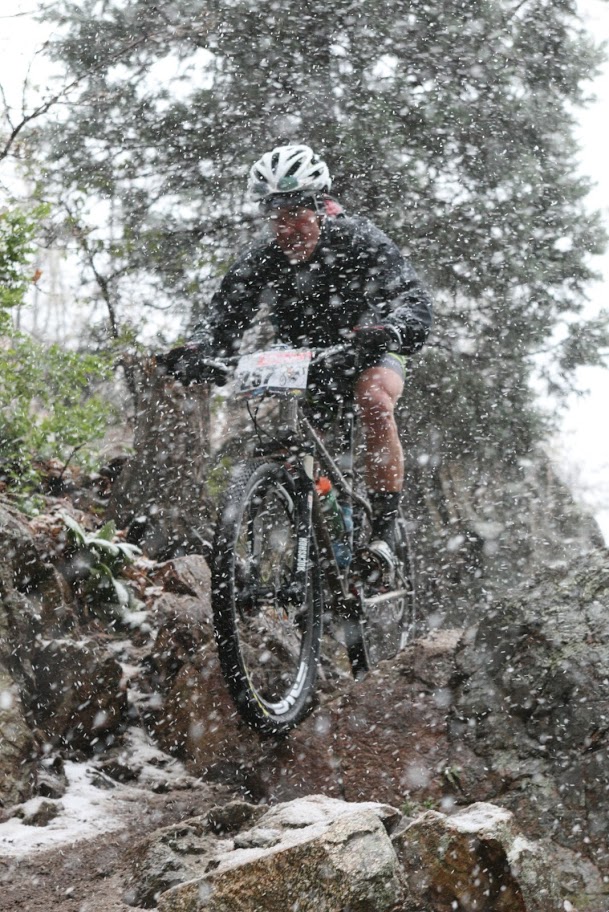 "Mountain biking and cycling advocacy are topics for which I have great passion," states Bliss. "As STC's legislation nears introduction, I feel that my operational experience at the intersection of law, politics, technology and policy on or around Capitol Hill will prove particularly useful to the group."
He is currently General Counsel and Chief Privacy Officer for the technology company Atigeo Corporation, of Bellevue, Wash., whose flagship software is the intelligent Big Data platform, xPatterns. The co-holder of three U.S. patents, Bliss is a graduate of the University of California, San Diego, and the Georgetown University Law Center. He is also a member of the District of Columbia and Hawaii State Bars.
For more information regarding The Sustainable Trails Coalition and the Human-Powered Wildlands Travel Management Act of 2016, please visit www.sustainabletrailscoalition.org. Media inquiries may be directed to info@sustainabletrailscoalition.org.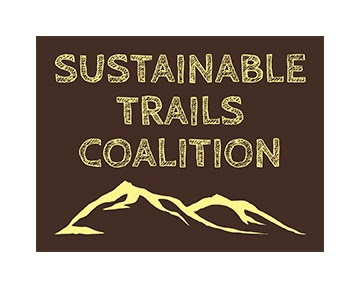 Update – John followed things up with a letter to the mountain biking community

January 16, 2016
Dear fellow mountain bikers:
I'm honored to accept the invitation of the Sustainable Trails Coalition (STC) to serve on its Board. There's been much discussion of late about the relative pros and cons of STC and IMBA, so I thought it appropriate to offer a civil, yet transparent explanation for why a former IMBA Chair such as myself would choose to dedicate his efforts exclusively to STC's mission.
STC's mission is clear, straightforward and reasonable: to remove needless access restrictions and address the poor state of our trail system. STC proposes to address these concerns with modest, reasonable legislation: the Human-Powered Wildlands Travel Management Act of 2016 (HP-WTMA).
HP-WTMA would, among other things, reform the blanket nationwide bicycle bans in Wilderness by allowing each National Forest or other public land unit to decide on bicycle access at the local level. I stress: local input from mountain bikers and local decision making! Importantly, neither STC or HP-WTMA advocated for a blanket right to ride in Wilderness.
IMBA has historically and consistently demonstrated disinterest in seeking changes to current Wilderness law. During my chairmanship of IMBA and certainly well before it, the organization consistently displayed a lack of enthusiasm for joining this fight. Given the clear choice between seeking this modest right for mountain bikers and potentially jeopardizing relationships with agencies and land managers (which IMBA regards as critical to its mission,) IMBA has opted to side with the status quo, preferring relationship preservation over the potential to reinstate mountain biker access where appropriate. Regrettably, this "play nice" approach with regulators hasn't worked so well recently, particularly in Idaho where recent loss of mountain biking access in the new Boulder–White Clouds Wilderness near Ketchum and Stanley lead Idahoans to donate $5,000 to STC through the Southwest Idaho Mountain Biking Association (SWIMBA).
STC's legislative efforts are timely and professionally guided by smart, tested government relations experts. Never has there been a better time politically to seek these proposed legislative changes.
IMBA is structured as a 501 (c)(3) so it can't lobby without jeopardizing this particular tax status. STC is a 501(c)(4) which is designed to permit lobbying.
As bureaucracies age they ossify. At 28 years old, IMBA is increasingly bureaucratic; STC isn't. Bureaucracies are characterized by inertness, slowness to action, and preoccupation with administering overgrown organizations. By contrast, STC is nimble, lean-and-mean, singleminded and laser focused. This "startup" approach will serve mountain bikers well.
IMBA has been invited but has declined to support STC. On Dec. 29, STC's Founder Ted Stroll sent a letter to IMBA's Executive Director Mike Van Abel asking whether IMBA would publicly support STC and its efforts. This lack of formal response to a sister advocacy organization is disappointing given IMBA's admission that it can't lobby and is a disservice to all mountain bikers, including the growing numbers who support STC.
In politics, when you disagree on tactics but support the objective, the takeaway too often is akin to "You're not with me, you're against me." IMBA has repeatedly said that it shares STC's larger vision about mountain bikes but differs on tactics. Let's be very clear what that means. This is simply polite bureaucratese for: "we don't support you; please go away." In my humble opinion, that stance is unnecessarily short-sighted.
In summary, given IMBA's history of studied intransigence on Wilderness, its unwillingness to support STC publicly, and the justness and ripeness of this cause, I felt it was time to place my support behind this "little engine that could". That engine is STC. They're making a difference for mountain bikers in the halls of Congress. And they aren't going away.
With STC's help, I look forward to a day where my right to seek solitude on a bike doesn't take a back seat to similar solitude-seeking rights of hikers or equestrians, whose trail impacts are widely regarded as more impactful than our two human powered rubber wheels.
I hope you'll join me in supporting STC's reasonable and limited efforts.
Thanks for your consideration.
John Bliss
Current Board Member, STC
Former IMBA Chair 2010
IMBA Board Member 2006-2010
Former IMBA member