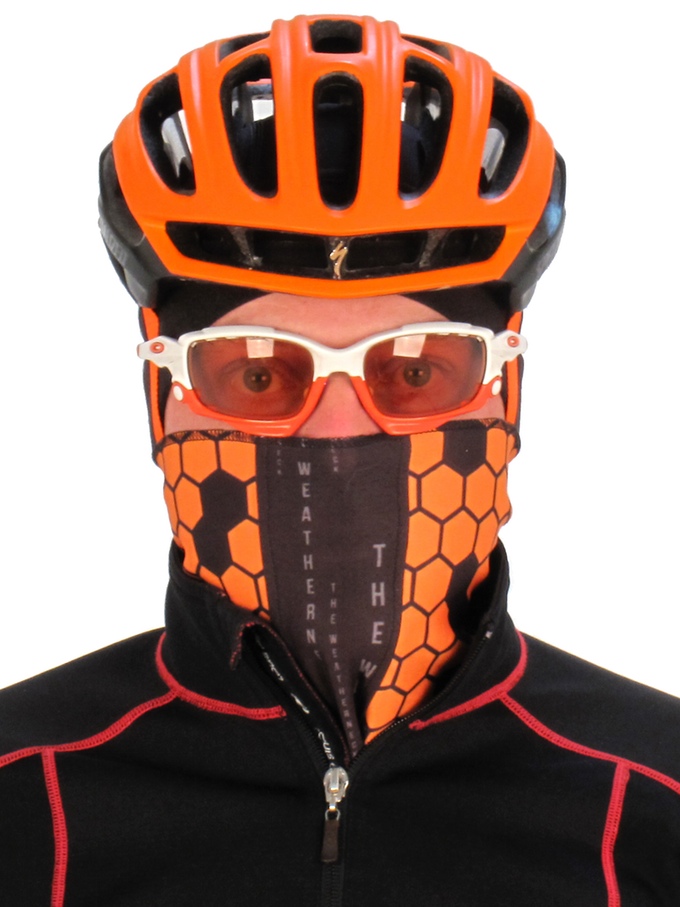 The Weatherneck-An Updated Bandana for Outdoor Adventures
The Weatherneck utilizes powerful magnets and technical fabrics to offer a face shield/neck cuff that adjusts to your environment.
The Weatherneck is a modern bandana that is quick, quiet, clean and comfortable. It is designed specifically for demanding performance outdoors. It combines technical features and field-tested designs to bring you a superior bandana, face mask, and neck cuff.
My buddy Brian Davis of Fix It Sticks tool fame has come up with the new Weatherneck face shield for outdoor activities. It was focused for dealing with cold season biking, but it can be used for a slew of outdoor stuff, including skiing, running, hiking, shoveling snow, etc. The Weatherneck is highly functional with just the minimal amount of features that makes it prime for cycling in the cold. The major feature his design-oriented on was how to deal with the face coverage once the core body temperature warms up, so it utilizes a magnet quick release on the rear face shield for instant removal. Brian provided me an early sample, and I'll take it out for some testing in our cold Colorado weather, and I'll have an impression review out shortly.
He has a Kickstarter campaign going currently to help raise funds to get this product to the marketplace, please visit his Weatherneck Kickstarter here to help out.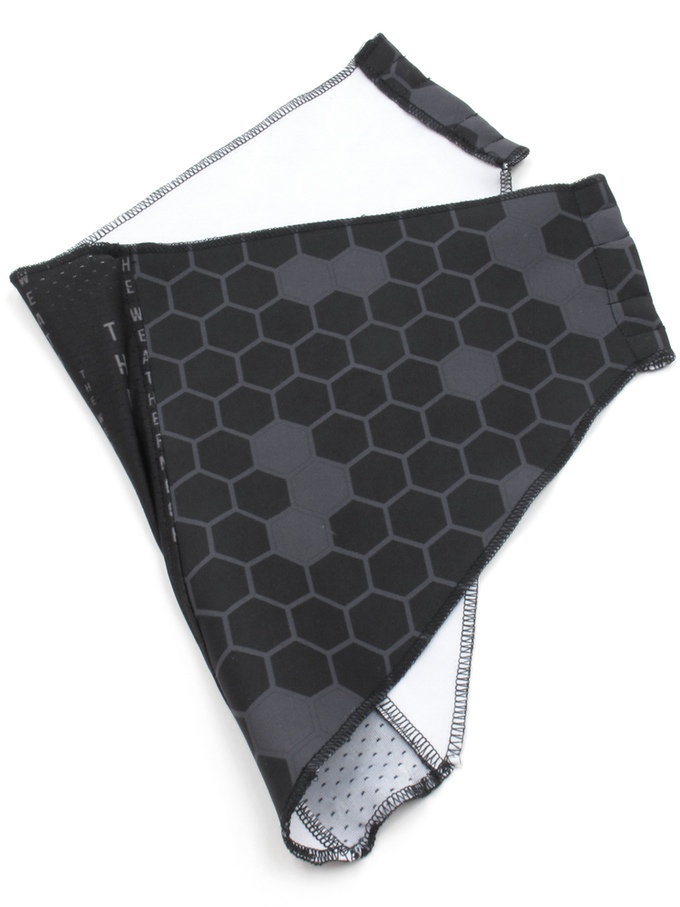 The Weatherneck design improves face shields and neck cuffs by utilizing powerful magnets, and the superior USA made fabrics too:
Allow for immediate removal (magnets)
Provide a superior one-size-fits-all design (see diagram below), this also allows a loose or tight fit depending on conditions.
Manage moisture build up, allow easy ventilation and block wind without excessive bulk
Allow quiet removal/application in noise sensitive environments

There are 9 design choices – 5 hex patterns and 4 camo patterns.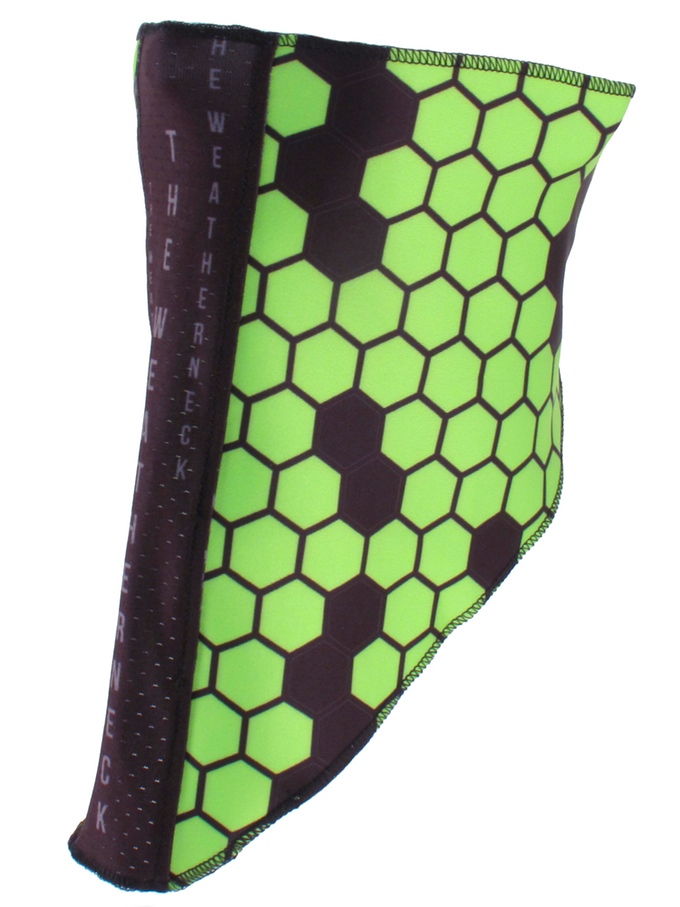 Here were some of his thoughts for the design:
A few years ago I saw a photo of a euro pro cyclist in spring training wearing a neck warmer. I made one myself and found that a little fabric around the neck goes a very long way to stay warm.
Since then, I've always had one thought, "These things are great, right up until they aren't." I like being protected from the wind, breathing warm air and getting heated up, but once I'm warmed up,  I sometimes overheat. Then the ONLY thing I want to do was get the neck warmer off!
I needed to remove my neck warmer quickly without stopping.
I needed it to fit loose in some conditions and tight in others.
I needed to reduce the moisture around my face and mouth.
I needed to breathe through it easily (even at race pace).