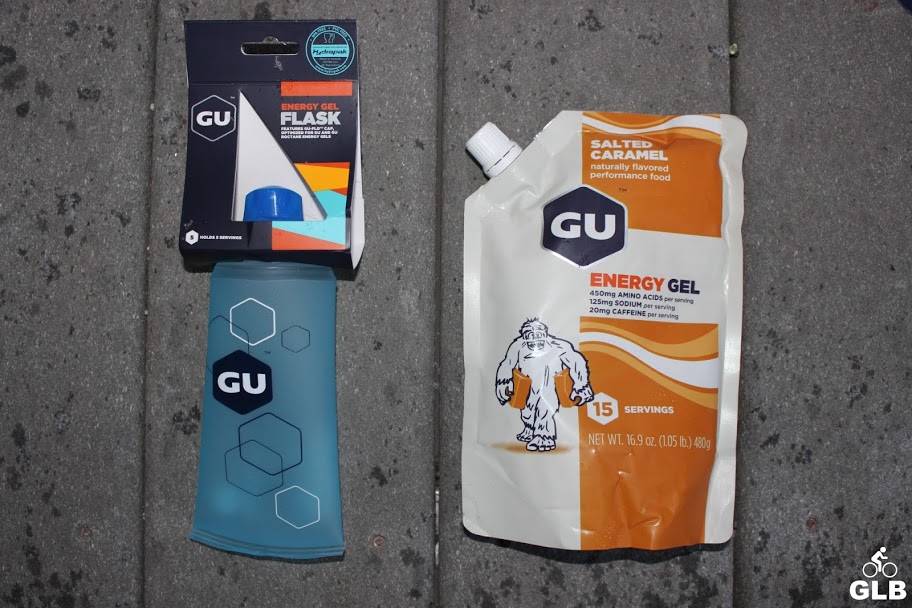 15-serving GU Energy Gel and GU Roctane Gel
GU recently released the long-anticipated 15-serving GU Energy Gel and GU Roctane Gel pouches, which retail for $15 and $25 respectively. To go along with this new bulk packaging system is the GU Energy Flask. The flask was designed in partnership with my friends over at Hydrapak and was optimized for the thick viscosity of the GU Energy Gels. The $12.99 soft flask will hold up to five servings at a time and can fit into neatly into any hydration equipment, making it easier for athletes to fuel for longer efforts.
GU and TerraCycle have been partnering to make 100% of their packaging recyclable. The new bulk packaging is designed to reduce litter: fewer packages mean less trash, less material used, and a cleaner environment.
I just received the 15-serving GU Energy Gel in Salted Caramel and the GU Energy Flask in-house for a test, and I'll report back shortly on how everything works. Of course, I love their Salted Caramel gel, which is delicious and quaffable.
"Whatever your athletic goal, there's a GU for it!"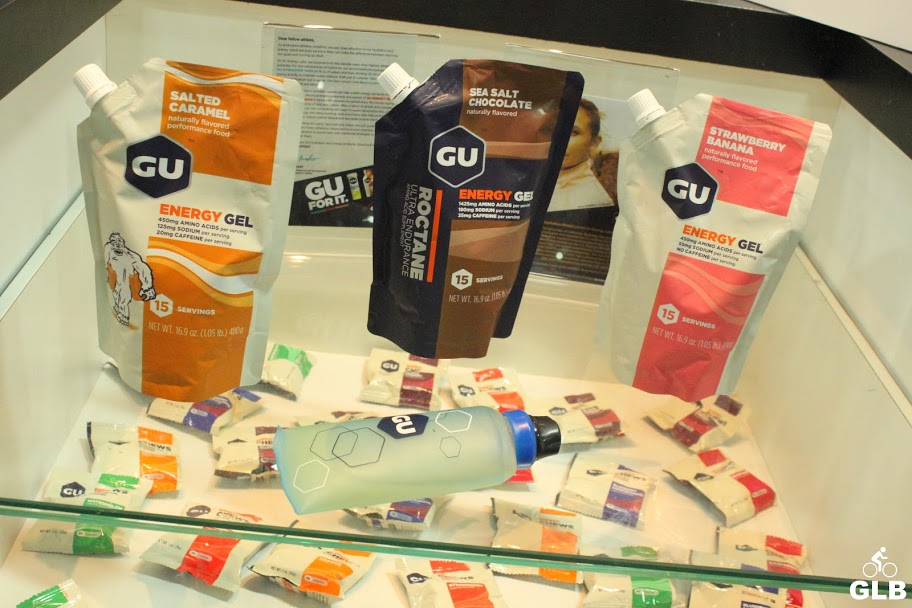 The
GU Energy Gel 15-Serving Pouch and Roctane Energy Gel 15-Serving Pouch ($25) come in the following flavors:
Salted Caramel Energy Gel – $15
Strawberry Banana Energy Gel – $15
Sea Salt Chocolate Roctane – $25
Blueberry Pomegranate Roctane – $25
For further information, please refer to guenergy.com