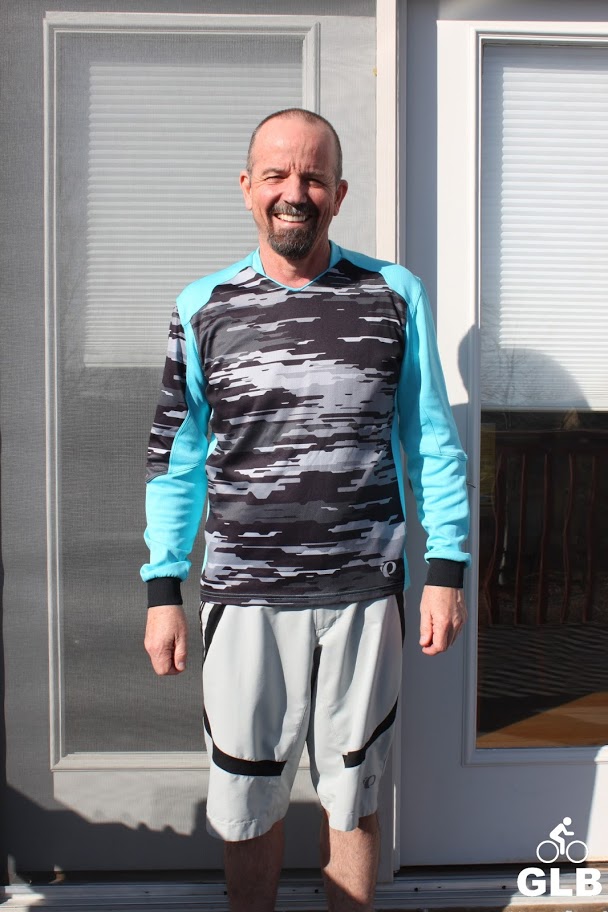 Pearl Izumi Launch Thermal Jersey
The Launch Thermal Jersey is a cool weather long sleeve mountain bike jersey that is warm, comfortable and breathable. It has an interesting camouflage pattern on the front and one sleeve, and it utilizes their Thermal Fleece 100% polyester fabric for warmth and moisture transfer. It has a relaxed and comfortable fit and the cuffed long sleeves provide sun and armor protection and help retain heat. It comes Blue Atoll and Black color schemes, XS, S, M, L, XL, XXL sizes and retails for $75.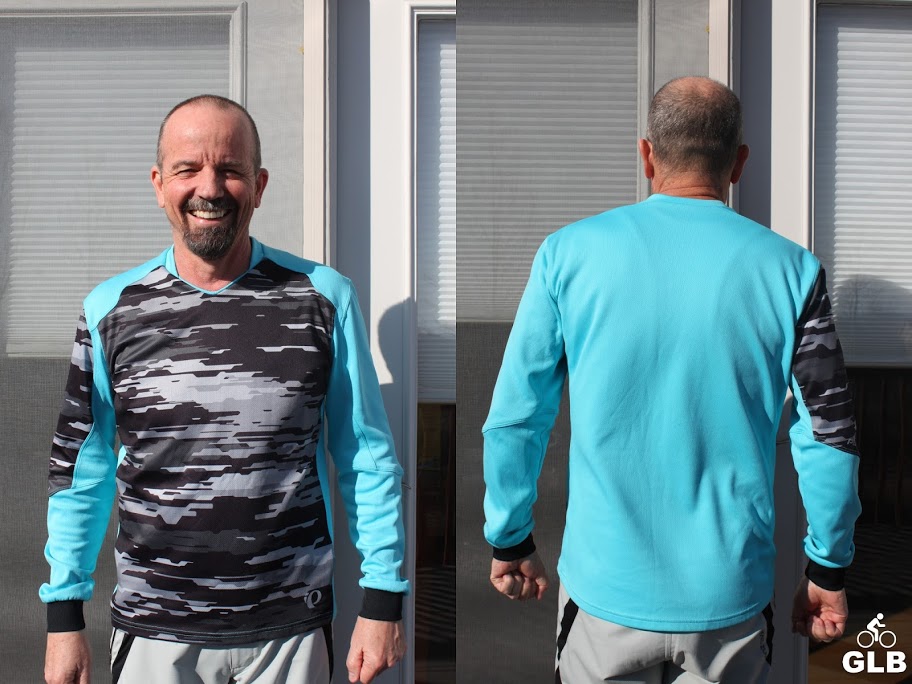 Impressions
This long-sleeved jersey is an excellent product, which is comfortable and straightforward, yet has great functionality for cooler temperature use. It feature their relaxed and loose fit and was designed with a longer cut at the back for additional coverage. The long sleeves fit well and are comfortable though I wish they were slightly longer as their shortness was notable when I was bent over on the bike and elbows were bent outwards. The wrists utilize an elastic knit cuff for security and heat retention, and their length works well when wearing winter gloves with gauntlets. The V-neck collar design made it easy to put on and take off and offered additional freedom of movement and comfort. The jersey is very comfortable, with excellent stretchiness, and the fabric is soft and plush against the skin. The outer layer has a closer knit finish which offers durability and wind resistance while the inner is softer and offers insulation properties and wicks moisture. The only features is a small 5-inch triangular section of optical wiping material on the left lower, which is great to clean sunglasses or a camera lens.
The material is durable, and it hasn't shown any pilling, and the only issue is some subtle wear on the front graphics where the hydration packed rubbed. The front graphics are just eye-catching enough without being outlandish. The long sleeves provided warmth, sun and arm protection; the latter offered insulation from encounters with bushes and branches. I liked slightly longer cut at the back since it improves coverage and helps with heat retention.
It dissipated moisture decently for a heavier cool weather jersey, and I never felt like I was wearing an overly damp garment. It worked fine throughout a wide temperature range and seemed best suited to 30-45 degrees though adding an inner layer could extend into the 20's. I tend to warm up quickly myself once my body gets up to speed, so my temperature range might extend farther than others.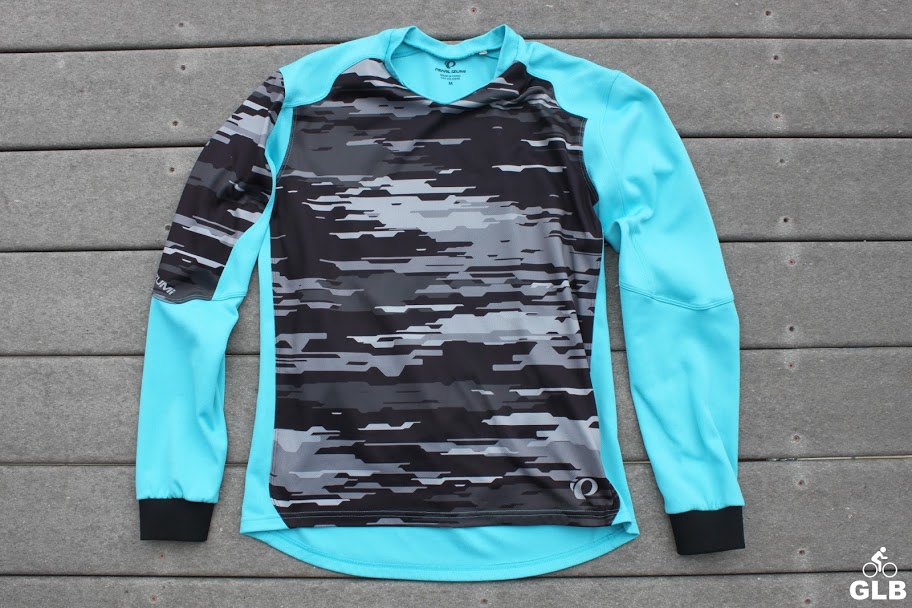 Bottom Line
This Pearl Izumi Launch Thermal Jersey is an excellent cool weather long sleeve mountain bike jersey that is warm and comfortable and durable. The outer layer offers some minor wind resistance while the inner is soft and comfortable and helps wick moisture. It has a fun set of front graphics, a relaxed fit and cuffed long sleeves though I wish the sleeves had a longer cut.
It will be a great jersey for the cooler days of fall, winter and spring and would be a useful item to bring on high mountain adventures when encountering foul weather.
Pros
Comfortable
Warm
Durable
Long wrist cuffs
Extended back coverage
Cons
The sleeves need a longer cut
For further information visit pearlizumi.com