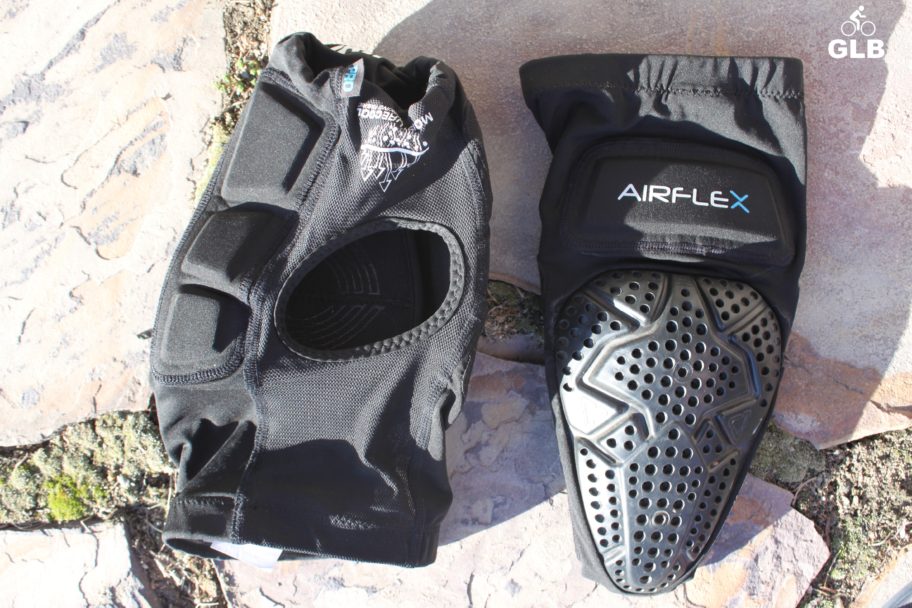 Leatt Airflex Pro Knee Guards
These ultra slim AirFlex knee guard scores a total of 15 points in the Leatt protection rating system. Do not be fooled by these ultra slim knee guards. They offer great impact protection and a slim fit. Our ultra thin 6mm knee pads are CE certified as impact protection.
AirFlex series is the slimmest, lightest guards made by Leatt. The new Airflex Pro version now has additional side and upper knee impact protection. For an even slimmer and lighter knee guard look at the AirFlex. For a hard shell look at the Enduro and for soft and hard shell look at the Hybrid.

Grams Thoughts
I have been wearing the Airflex Pro soft knee armor for around a month now, and I've found them to be very comfortable and flexible and breathable. There is an open section behind the knee for improved comfort, and that use a weave material on the rear and lighter materials throughout for superior ventilation. I liked the additional padding above the knee cup and along the side on the Pro model, which provides increased protection.  You do need to make sure that you pull them up high over the knee and slightly over the calf, else they can droop. They have a grip section at the upper inseam, and that needs to be on your skin to help them stay in place.
I haven't taken any bad crashes, just the usual tumbles, and they have worked just fine. The Airflex Pro is an excellent all around pair of soft knee armor that will work well for mild days and some occasional forays onto gnarlier environments though I'd be hesitant to take them into the ugliest rock gardens and bike parks. The retail for retail for $79 and come in five sizes.
Ultra slim soft AirFlex knee guard with extra protection
CE tested and certified as impact protection:
Total Leatt protection score of 15 points
6mm CE impact certified profile
New side & upper knee impact protection
New silicon printed cupped knee grip
New single sizing for perfect fit
New MoistureCool & AirMesh fabrics

Wicking, vented & antimicrobial

All protection materials perforated for ventilation
Silicone printed non slip cuffs
Pre-curved 3D design for better fit & function
Weight: 300g – 0.7 lbs (pair)
Please look at our sizing chart for best fit:
For additional information refer to www.leatt.com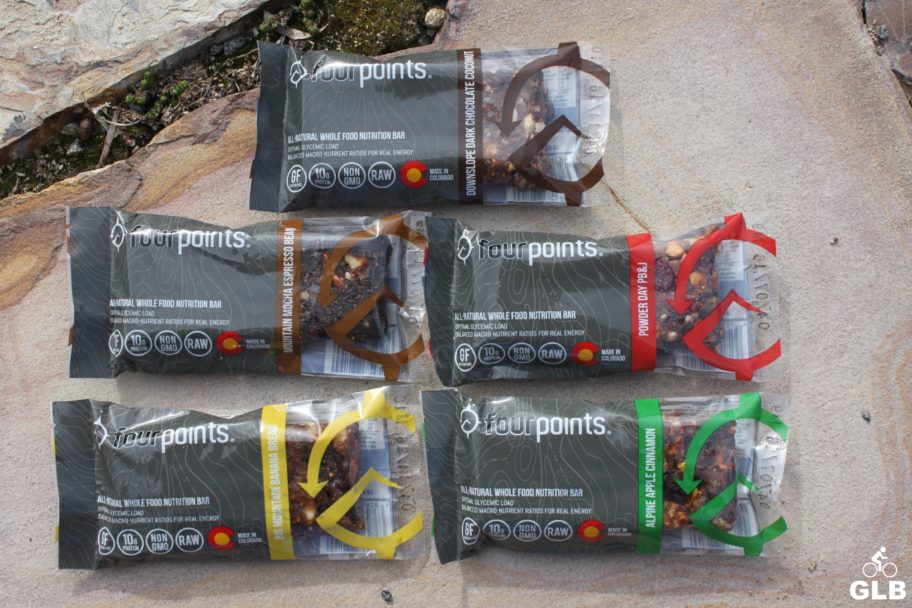 Fourpoints Bar
The significance of FOUR is found in the nature of all things; FOUR seasons, FOUR elements, FOUR points of the compass. Fourpoints Bars were created with the following FOUR goals in mind to give your body long sustained energy for wherever your compass points you.
Balanced Macro-nutrient Ratios

Whole foods are what the body prefers and that's when it performs at it's best! Our carefully selected ingredients create an ideal blend of macro-nutrients (Carbohydrates, Proteins, and Fats) that provide your body with optimized energy.

Optimal Glycemic Load

Fourpoints Bars not only give you energy, they maintain it! The natural sugars in our ingredients are balanced by the high fiber, fat and protein content in the bar. This allows the low to medium glycemic sugars to be absorbed gradually, giving you longer lasting energy. No spikes or crashes!

Rich in Antioxidants

Our bars are packed full of super foods to increase your body's antioxidant intake which ultimately helps strengthen your immune system while fighting free radical cell damage.

Natural Raw INGREDIENTS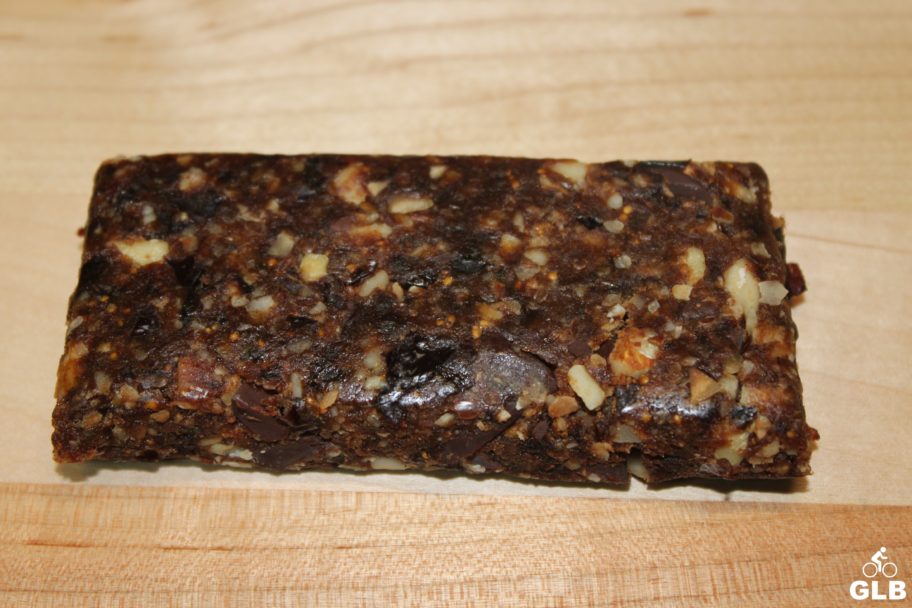 Grams Thoughts
I first got to try the Fourpoints energy bars at the SIA ski show, where owners Kevin Webber and his brother were giving out taste samples. The bars tasted good, with a wholesomeness and real food and body to themselves, and were not overly sweet.
They let me bring home a set of their bars, which includes the Powder Day PB&J bar, Alpine Apple-Cinnamon bar, Downslope Dark Chocolate Coconut bar, Big-Mountain Banana Bread bar and the Mountain Mocha Espresso bar. The bars pack a lot of food into such a little bar, and it seemed like I was eating a small meal more than a snack. My favorite so far is the Powder Day PB&J flavor.
The Fourpoints are an excellent energy bar that is natural, balanced, nutritious, rich in antioxidants and provides an optimal glycemic load (no bonk). A 12 pack of bars retails for $36, a five pack sampler for $15 and a 12/15 sampler pack for $36/$45.
For additional information refer to fourpointsbar.com