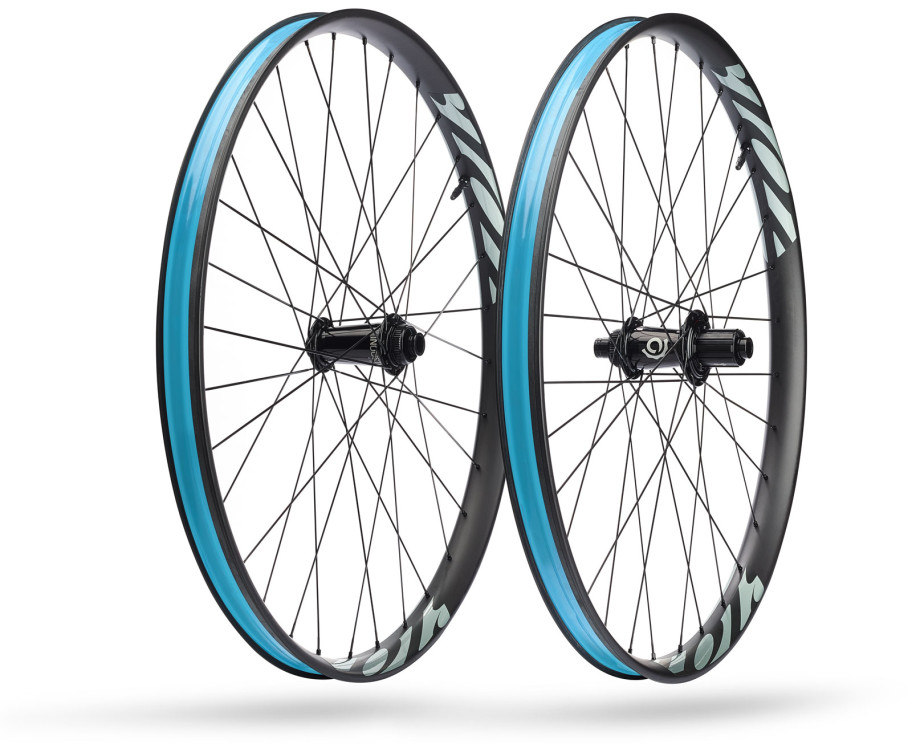 After adding several Boost and Plus enabled bikes to the product lineup recently, Ibis is now announcing six brand new wide wheelsets, four in carbon and two in aluminum. The carbon 742 (27.5″) and 942 (29″) get a fat 41mm outer width while the carbon 735 and 935 are narrower at 35mm to save weight. The carbon models rims are asymmetric with a shorter cross section height and utilize a high impact carbon layup, and they're laced to Industry Nine hubs. The affordable aluminum based 738 and 938 have a 35mm outer width and use asymmetric welded 6066 alloys with an Ibis branded hubs.
The carbon 742, 942, 735 and 935 cost $1799 per wheelset, and the rims are $525 while their 738 and 938 aluminum brethren are $549 and $99 respectively.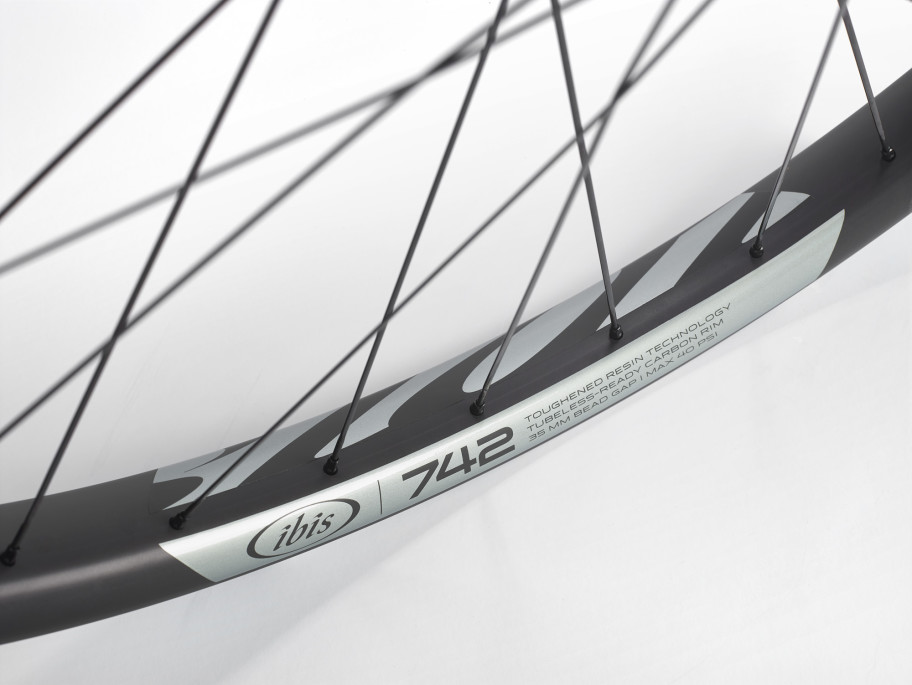 Carbon – 742, 942, 735 and 935
With the 742 and 942 rims, they've retained the familiar 741/941 specification of a 41mm outer and 35mm inner widths while increasing impact strength, reducing weight and maintaining all-important lateral stiffness. The 735 and 935 rims get a Plus sized tire friendly 35mm outer and 29mm internal width designs. The slightly narrower profile saves about 10% weight over the 742/942 making them optimal for lighter trail and cross country use yet still retaining wide rim characteristics.
They altered the rim design by lowering the cross section height by 19.5 mm, which is supposed to help with load distribution and improve impact performance. The rims use a hybrid carbon fiber layup in which they added layers of high-toughness carbon and epoxy prepreg to their standard carbon composite for increased strength, stoutness, and durability.  The 5mm (2.5mm for 735/935) offset asymmetric rim design allows higher spoke tensions and when combined with the cross section and carbon layup changes increases impact strength 30% and decreases weight by 7.5%  over their predecessors. Also, the asymmetric design means identical spoke lengths on the drive and non-drive sides, so the wheels have even spoke tension on each side for a more durable wheel.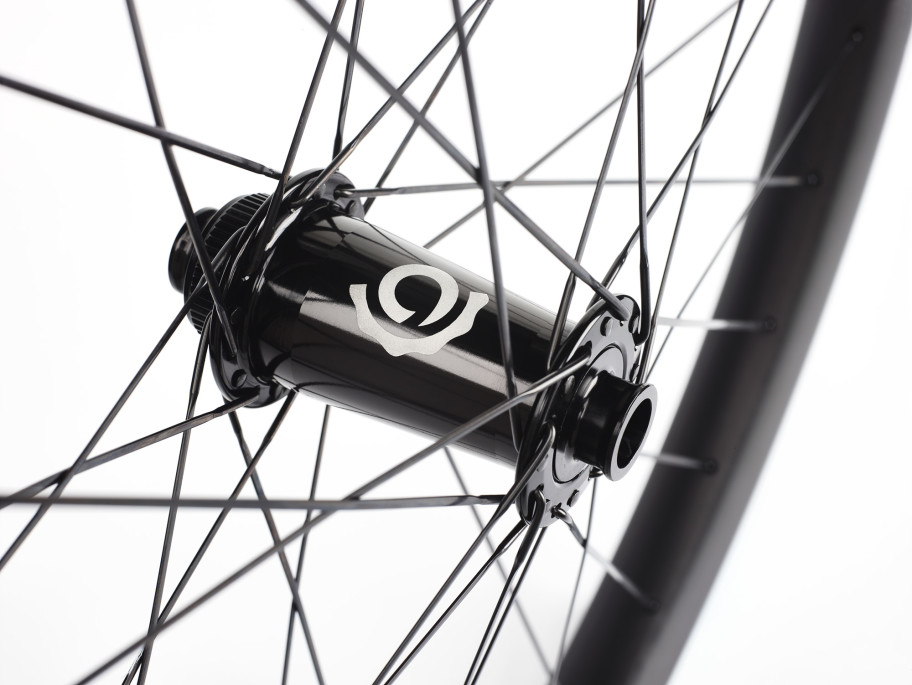 The carbon wheelsets will get the superb Industry Nine Torch hubs with Boost spacing. The hubs are made in the USA, feature a 60-tooth ratchet with 6 out of phase pawls for a 3º engagement. Instead of the typical ISO brake mounts the hubs utilize the center lock variant, and they come equipped with Enduro bearings and either Shimano or SRAM XD drivers. The wheels should be available during the first of May and cost $1799 while a rim is $525.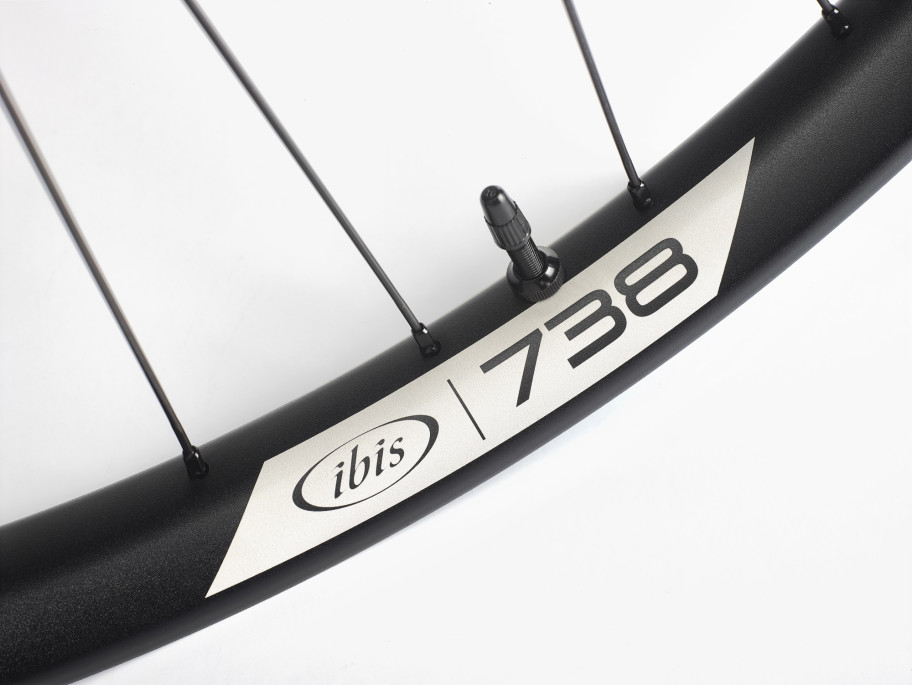 Aluminum – 738 and 938
The new aluminum wheels are a welcome addition to their lineup and offer an affordable alternative to getting a wider rim on your bike. The 738 and 938 rims get a 35mm outer and 29mm internal width designs and share the carbon brethren's 5mm asymmetric spoke drilling for higher spoke tension and offer a similar wide profile. They keep the costs down by utilizing an Ibis branded Boost hubs made by a CNC shop based in Taiwan.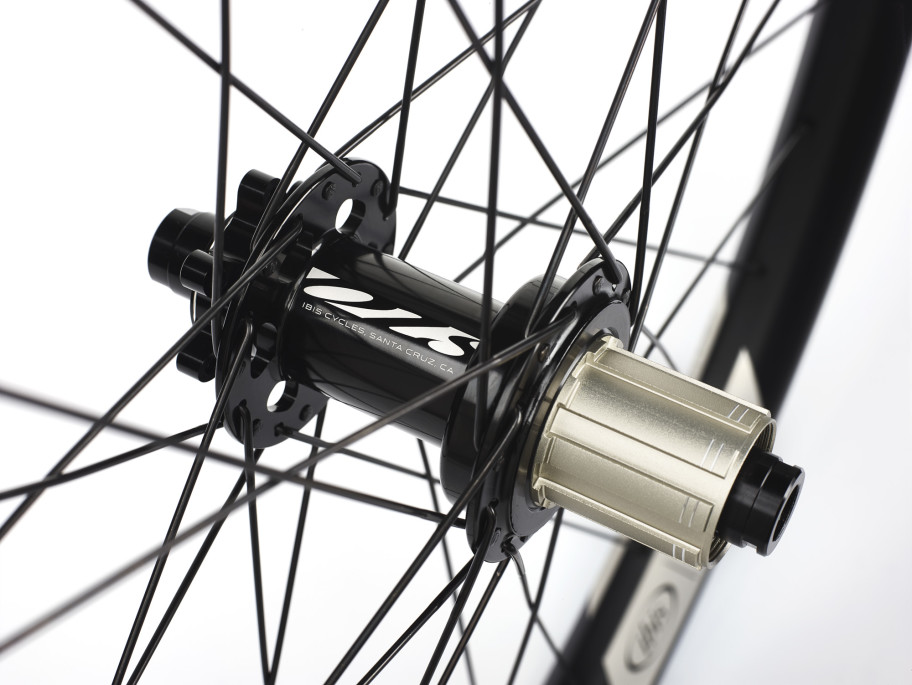 The hubs feature a durable 36-tooth 4 pawl freehub in either Shimano or SRAM XD and use Enduro bearings. The rims are black anodized, and laser etched for durability and esthetics. The wheels will end up on their Special Blend kits at the end of May and will available for aftermarket in mid-May with wheelsets costing $549 and a rim at $99.