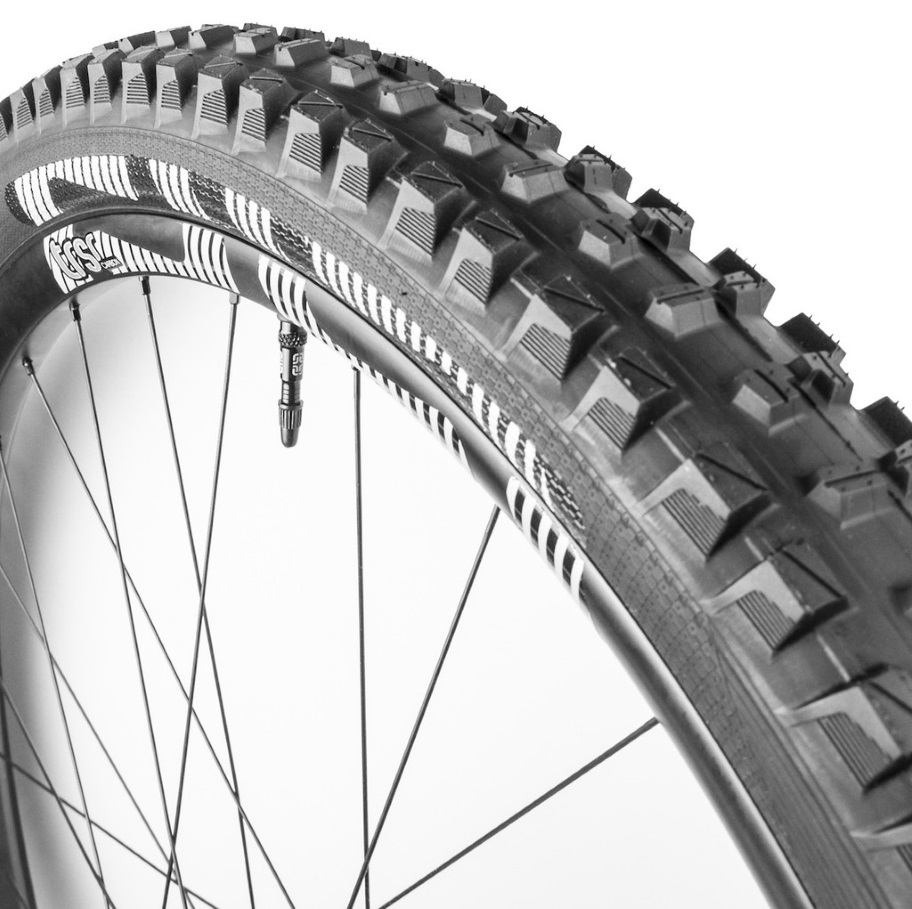 e*thirteen has been a big roll lately, releasing their trick 9-45t TRS+ cassette, the LG1r and TRSr carbon cranksets and new TRSr and LG1r Carbon wheelsets. Their latest and coolest products are their TRS tires which were built from the ground up, starting with a clean design slate to come up with a tough and aggressive tire for riders that want to push the envelope. The TRS tires come in 27.5″ and 29″ sizes, and in two compounds and measure out to a real 2.35″ width. They come in two versions, the Race Level with a Sticky Triple compound and the Plus Level with Durable Dual compound, with prices ranging from TRSr 65o $69.95, TRS+ 650 $56.95, TRSr 29 $71.95 and TRS+ 29 $58.95.
My local riding conditions require a big meaty tire and the new TRS tires look like an ideal candidate. They have rugged and durable sidewalls and casing and an aggressive tread that will take a bite into adverse conditions and gnarly terrain.  I saw some iterations of the tire for a while now, and I am looking forward to trying them out in the real world, meaning taking this beast out for a beating!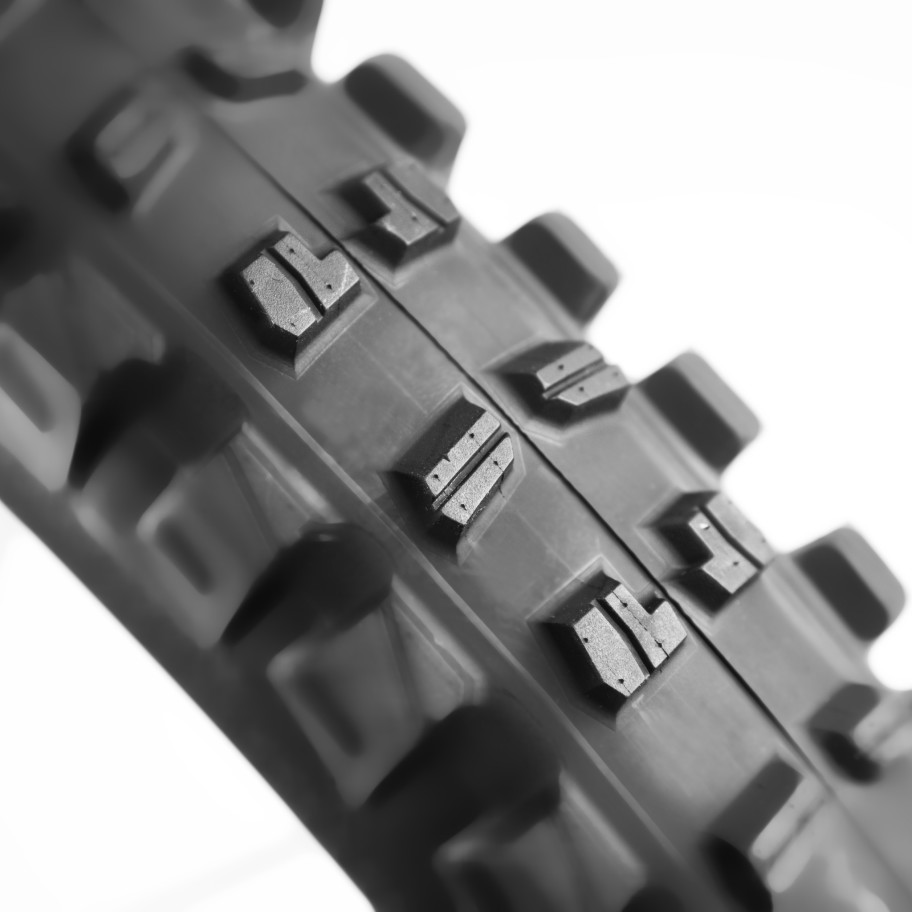 MORE GRIPPIN FOR RIPPIN – TRS TIRES
Our new TRS tires are all about grip; grip to rail turns, precisely control drifts, and brake aggressively. From the ground to the rim, TRS tires are engineered to give the grip you need at race speed.
A row of hard-biting side knobs is bolstered by an angled, structural base to control roll under high-speed cornering. Sipes on the knob surfaces are positioned to provide confidence while transitioning from a straight line to cornering and back, and underpin excellent braking traction. Ramped, shorter center knobs keep TRS tires rolling fast.
The fanciest knobs in the world are useless without a solid foundation, so we designed a sturdy enduro-specific casing with a tough reinforced sidewall. This burly structure guarantees that the tire won't fold under compression when you need grip the most.
Last but not least, we engineered precise tire fit to guarantee that your tires won't squirm on the rim or burp sealant under extreme cornering loads. With the tire locked to the rim, the casing and knobs perform predictably under all circumstances. As a bonus, TRS tires and rims are designed to work together, so you can install tubeless tires with just a floor pump, no swearing required.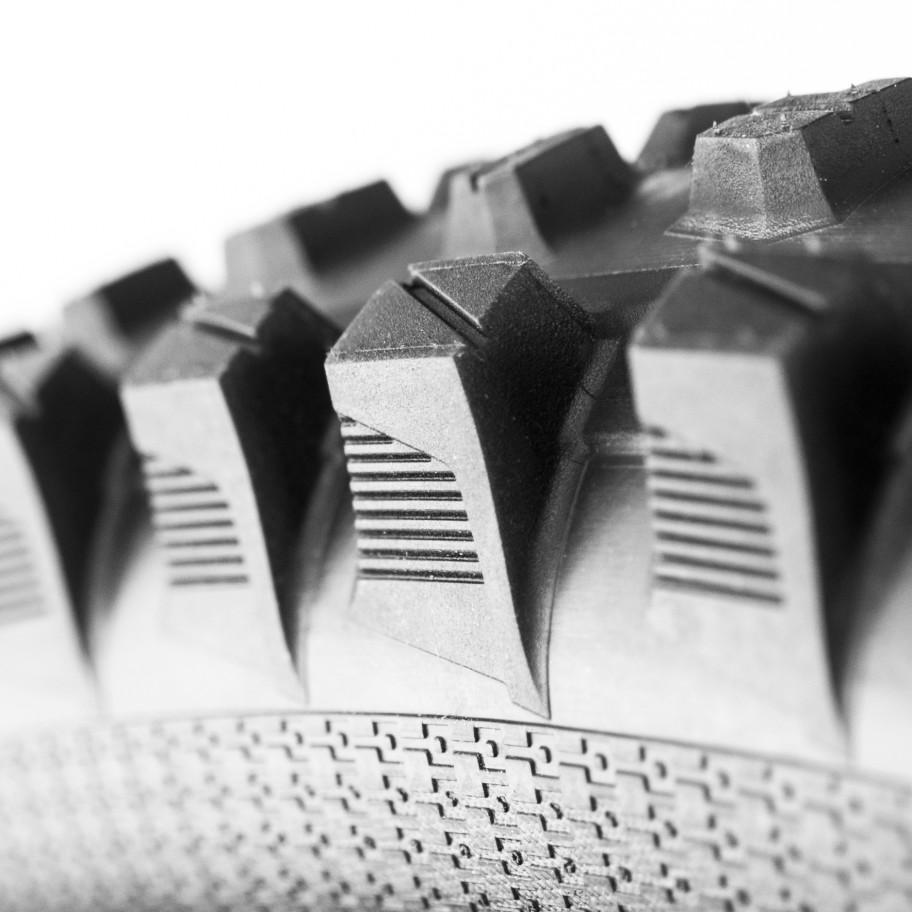 Max Grip Knobs
Our tread pattern features an aggressive tread design with a structural, angled base on the side knobs to control roll under high-speed cornering. Sipes are positioned to provide confident transitions from straight lines to cornering and confident braking traction. Ramped, shorter center knobs keep TRS tires rolling surprisingly fast for an aggressive tire.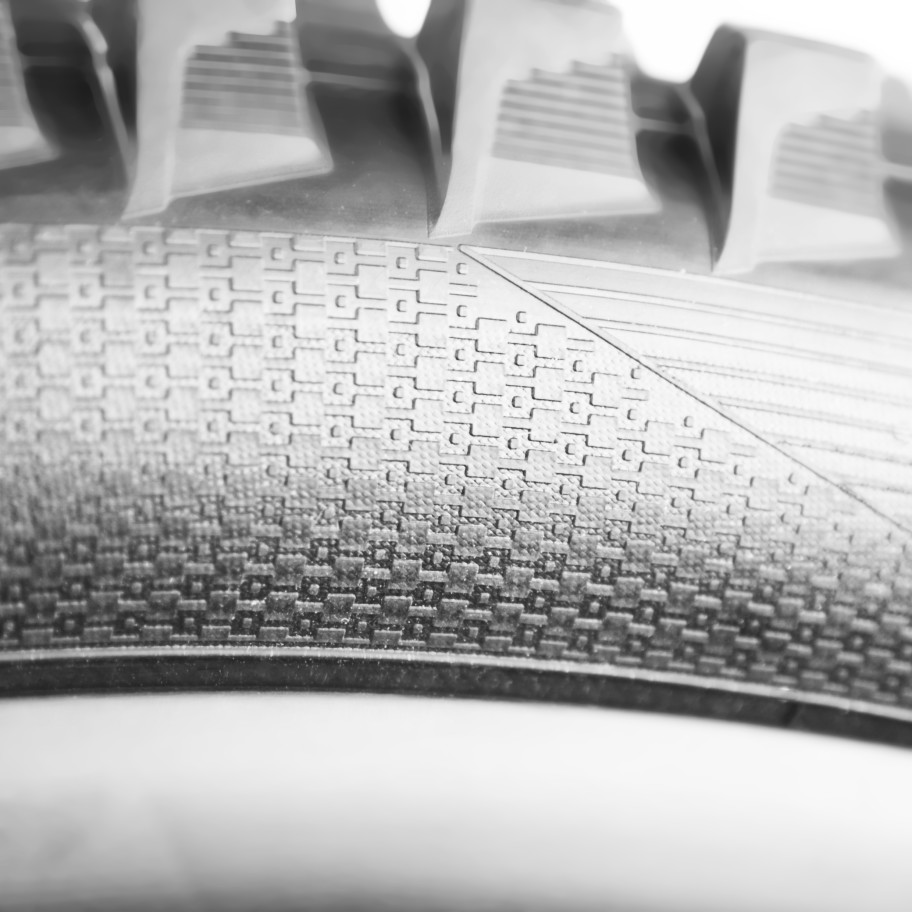 Reinforced Casing
We wanted a tire that bridged the gap between too light XC/Trail tires and a too heavy full DH casing tires. TRS tires feature a reinforced sidewall that creates a more stable contact patch than an XC tire by preventing folding under compression, but in a sub 1000g tire. Cornering confidence and durability at an acceptable weight.
Engineered To Work Together
Have you put a tubeless tire on with a regular floor pump before? We have. One of our main goals in developing a tire was to perfect tubeless fit. Our bead is tubeless compatible, works with hooked and hookless beads and will fit perfectly with TRS rims.
| MODEL | TRSr 650 | TRS+ 650 | TRSr 29 | TRS+ 29 |
| --- | --- | --- | --- | --- |
| COMPOUND | Sticky Triple | Durable Dual | Sticky Triple | Durable Dual |
| Width | True 2.35″ | True 2.35″ | True 2.35″ | True 2.35″ |
| RECOMMENDED RIM WIDTH | 24-31mm | 24-31mm | 24-31mm | 24-31mm |
| FEATURES | Enduro reinforced casing, tubeless ready, folding bead, reinforced pinch flat zone | Enduro reinforced casing, tubeless ready, folding bead, reinforced pinch flat zone | Enduro reinforced casing, tubeless ready, folding bead, reinforced pinch flat zone | Enduro reinforced casing, tubeless ready, folding bead, reinforced pinch flat zone |
| WEIGHT | 900g | 870g | 930g | 900g |
| MSRP | $69.95 | $56.95 | $71.95 | $58.95 |