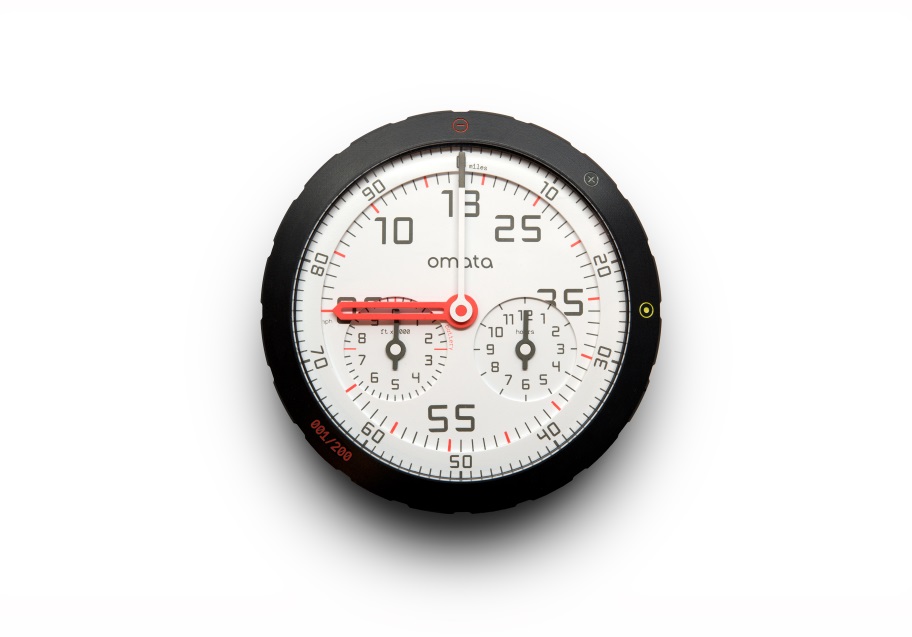 OMATA DEBUTS WORLD'S FIRST ANALOG GPS SPEEDOMETER
With a focus on maintaining the purity of the experience, OMATA combines modern technology and classic design
LOS ANGELES – April 5, 2016 – Combining the latest technology and classic design, OMATA (http://omata.com) is introducing an entirely new category of GPS speedometers. The company debuts the world's first analog GPS speedometer that displays the information most essential to the activity in a premium, classic form. Starting with cycling, OMATA introduces the OMATA One speedometer, designed to complement and maintain the purity of the ride as well as look beautiful on the bike.
They just started a Kickstarter campaign to raise funds for the product: Kickstarter OMATA One.  Kickstarter prices will be $499 while the production MSRP is $599.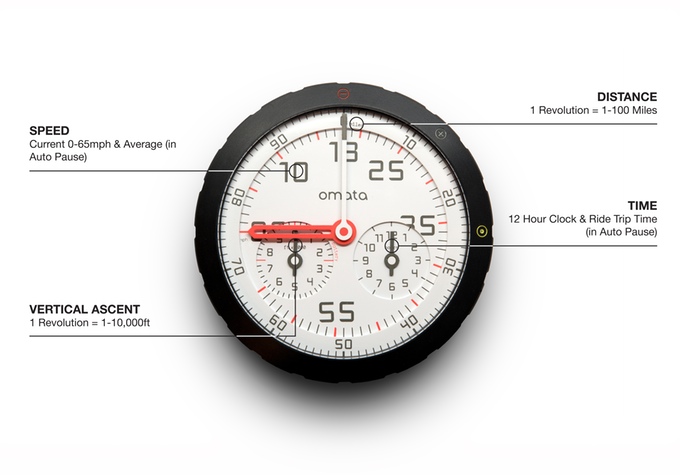 Thoughts => I have always liked Analog displays for my devices, regardless of whether their innards are electronic or mechanical, and that includes watches and barometric altimeters. I love the way the OMATA One display looks, and it offers the required data for a bike ride, including speed (current and average), distance, time (clock and trip), and vertical ascent. I would miss my heart rate data, but I can always wear a separate wrist display, such as the MIO Fuse for that information. They even have cycling legend Fabian Cancellara as their brand ambassador. Looking forward to trying one out in the future when product rolls out next year.
On the inside of the speedometer is a GPS computer that records everything the most capable tracking computers do at the highest level of precision. This ensures that cyclists can download their activity data to their preferred training applications or sites.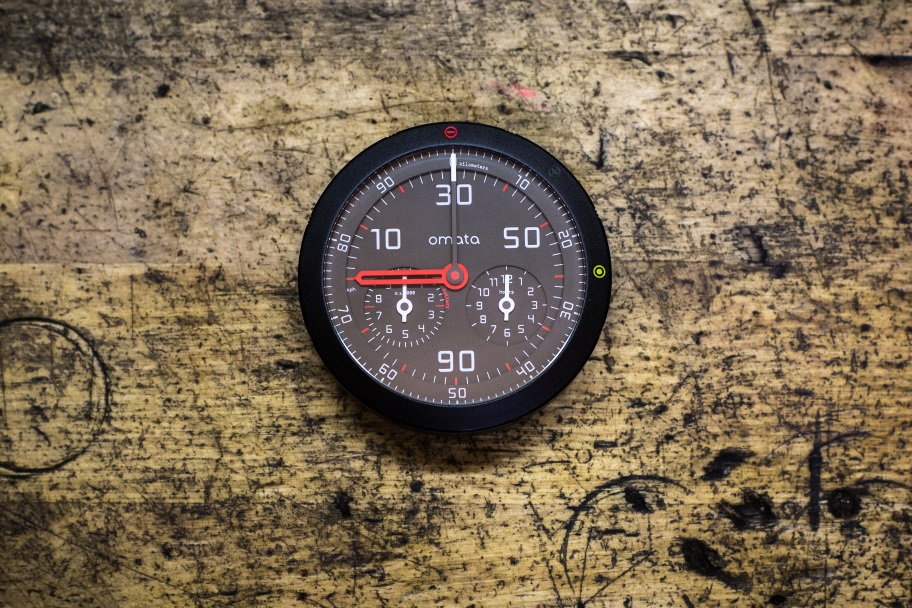 On the outside OMATA One has a beautiful, highly legible and mechanical analog movement that shows you the things that matter most on the ride: speed, distance, ascent, and time. The company's first product displays only these four, core pieces of information so the cyclist can focus on what matters when on the ride: the ride.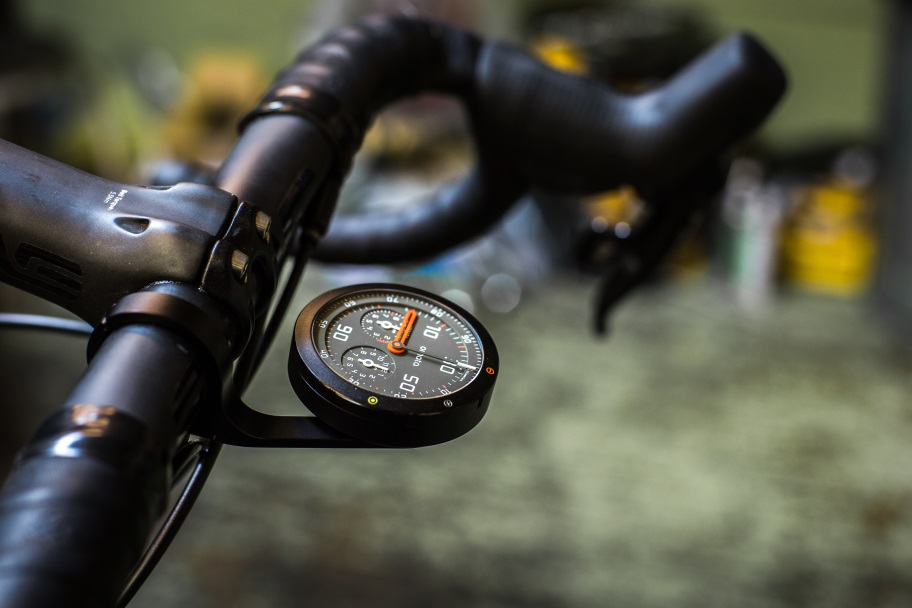 OMATA's founders believe, "Everything about your bike should be as pure, inspiring and beautiful as the ride itself. We are a team of ruthlessly dedicated and committed product makers who believe great design and meaningful products come more from what you leave out, rather than what you add in."
The founders of OMATA seized an opportunity to provide choice where there was none by creating a modern, technologically advanced speedometer that makes a strong statement on the nature of product design, technology, and innovation, as well as establishing a point of view as to the essential character of cycling itself.
The OMATA One speedometer will launch on Kickstarter on April 5th, 2016 with an estimated delivery of the first product in February 2017. OMATA One will subsequently be available through omata.com.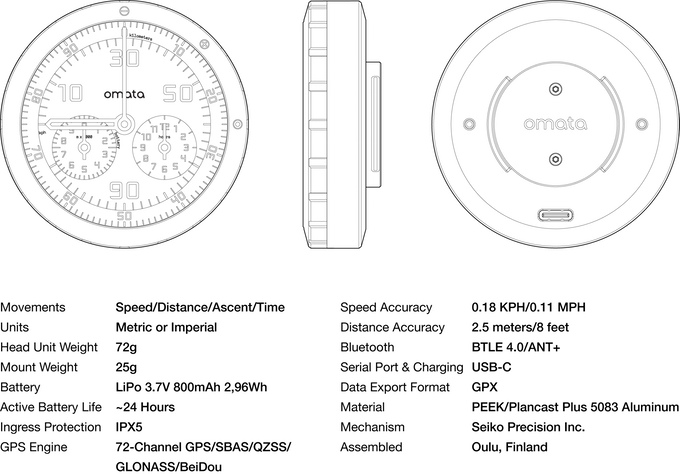 ABOUT OMATA
Created by a group of world-class designers, engineers, product makers and brand specialists who previously worked together at Nokia, the team behind OMATA now brings their product design and consumer electronics manufacturing expertise to the world of cycling. As a group of people who love the outdoors and love riding their bikes, OMATA believes that the best way to travel through the world is on a bike. Everything OMATA does or makes is committed to those rides and that feeling. Visit http://omata.com or email info@omata.com for more information.