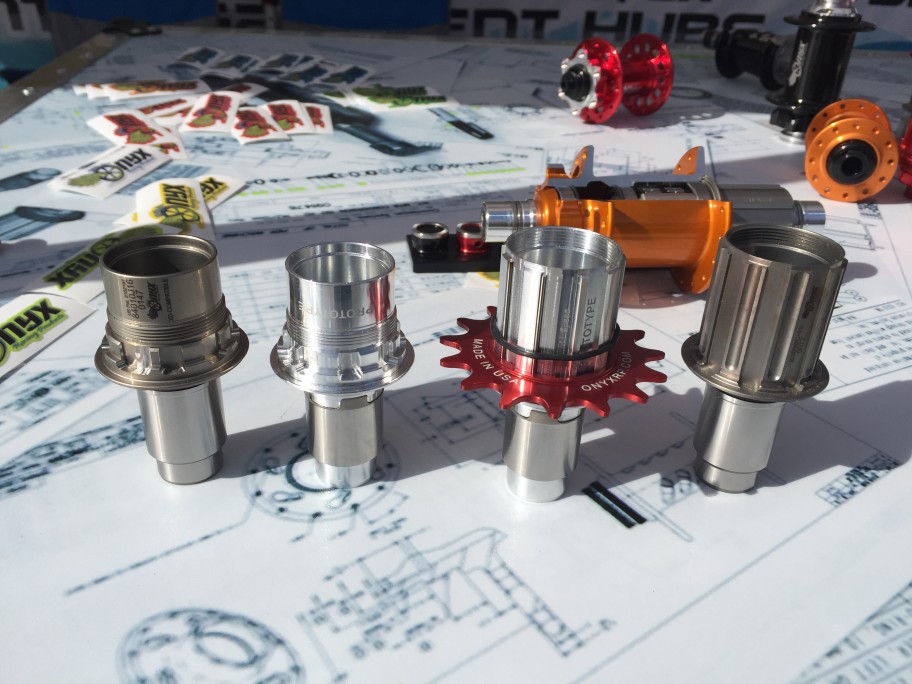 Lot's of cool new stuff on Day 1 of the Sea Otter festival. Including Onyx alloy hub bodies, SQlab 612 and 611 saddles and inner bar ends, Ergon comfort SMC4, and SMA3 saddles, Manitou Machete and Mattoc Pro 2 forks, Sun Ringle Duroc 40 and Duroc 50 wheels, Club Ride winter apparel lineup and Ortlieb waterproof bikepacking lineup.
Onyx Hubs
Onyx hubs had some trick light hub bodies at their booth. The new alloy XD driver version should save 48 grams while the Shimano drops a whopping 75 grams.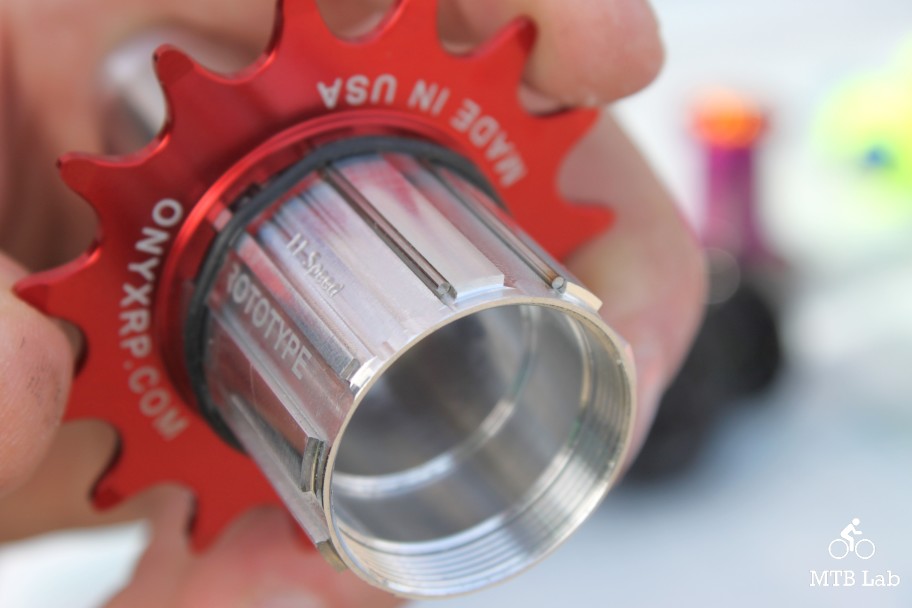 The Shimano version plus uses a patented and innovative steel rollers/pins to protect the splines from cassette wear.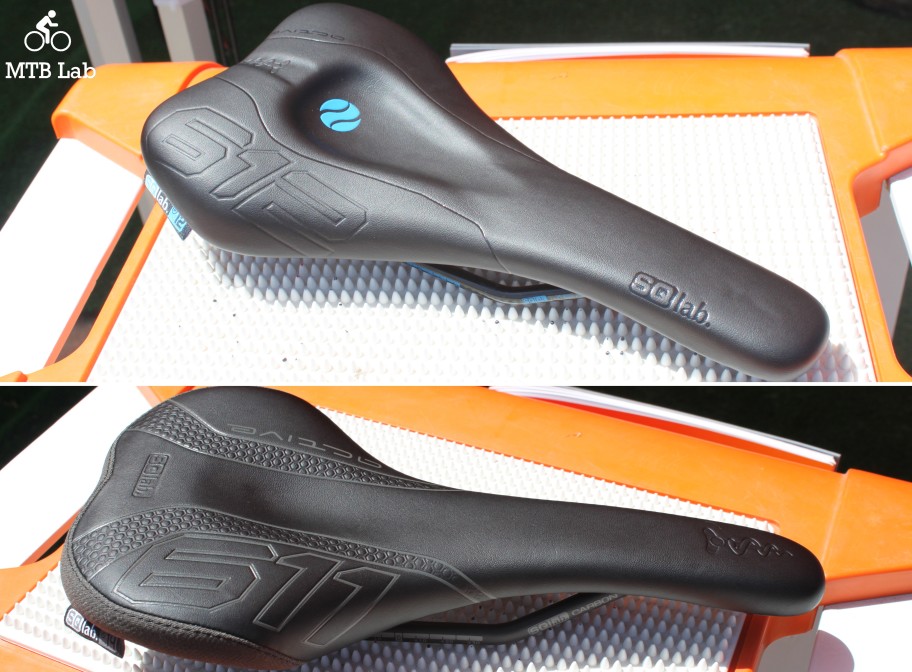 SQlab
SQlab has two trick new saddles including a brand new 612 Ergowave Active and the 611 Active MTB Carbon, which is lighter than their its brethren due to its construction with carbon rails. The 612 has a new shell designed in conjunction with the Univ of Frankfurt and offers optimal ergonomic positioning while sitting on the rear of the saddle.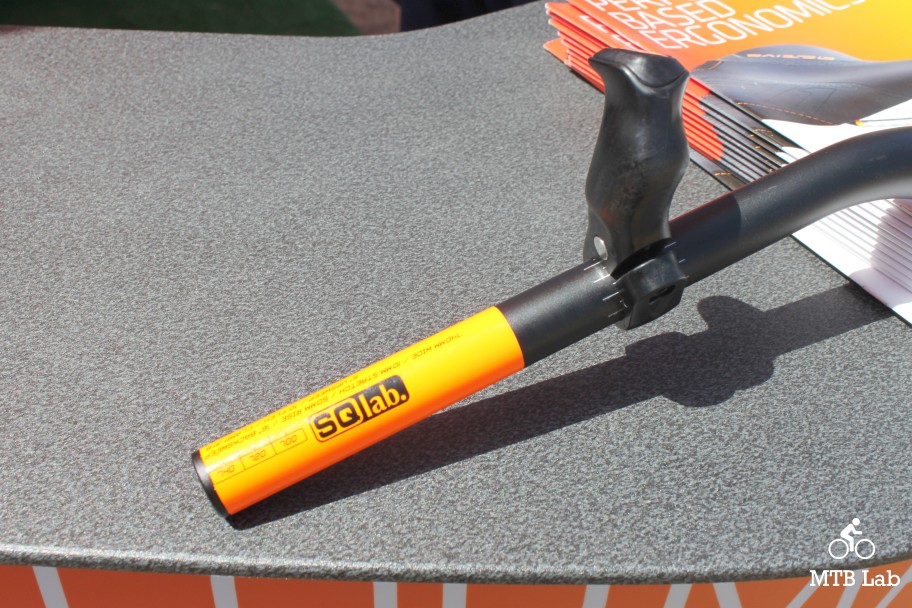 The new Inner Bar Ends allow additional leverage and positioning when using wide handlebars which are perfect for fire roads and long mellow climbs.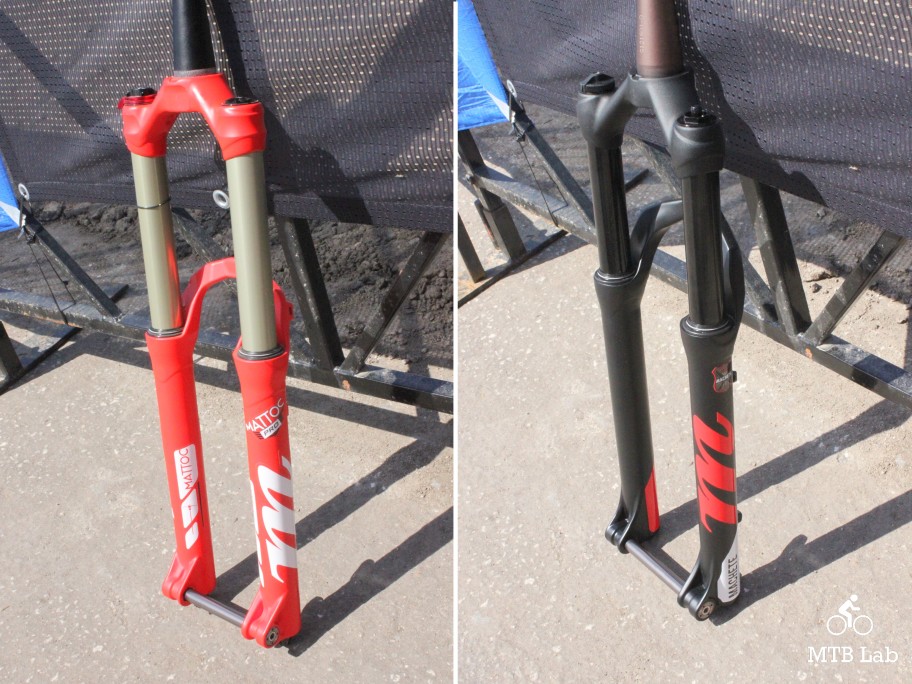 Manitou
Manitou is releasing the brand new Machete and the upgraded Mattoc Pro 2 forks this year. The Machete is a purpose built for Boost spacing and Plus sized tires and comes in a 27.5+ version which also work for a standard 29er and a full blown 29+. It comes in 120mm and 140mm travel lengths and retails for a respectable $399.99. The Mattoc Pro 2 gets the IVA or Internal Volume Adjustment and an Infinite Rate Tune (IRT), comes only in 27.5″ sizes and 160mm of travel, and three color schemes (White, Black and Red) and retails for $799.99. They also have a new lightweight thru axle system called the Hexlock SL which saves 32 grams over the QR15 HEXLOCK which will come on the new forks but is available for aftermarket at $39.99.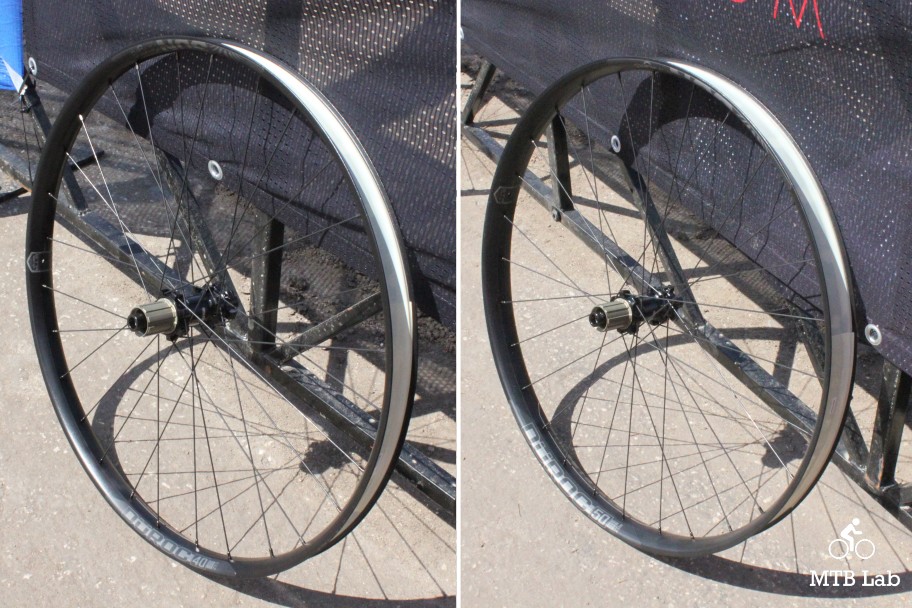 Sun Ringle
Sun added some Plus sized ready wheels and rims for this season including the Duroc 40 and Duroc 50 which have are double wall welded alloy rims that use their new 'Sun Tubeless Ready (STR) technology. The wheels are Boost compatible and come in several iterations, including Duroc 40 and 50 in 27.5″ 110×15/142×12 and 110×15/148×12 and 29″ in only the Boost 110×15/148×12, all of which retails for a reasonable $599.99. If desired, separate rims can be purchased for $129.99.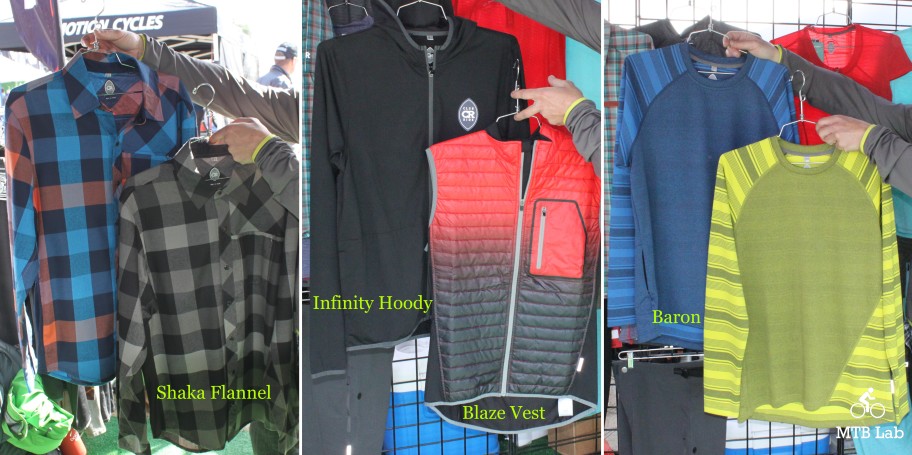 Club Ride
Club Ride was showing some products from their 2016/2017 Winter collection and its filled with fun colors, interesting patterns and prints and functional apparel that works for on and off the road use. The Shaka Flannel jersey uses a polyester woven fabric for warmth and has some great plaid accents while the pullover Baron uses a polyester knit fabric and has a fun cross pattern prints up and down the sleeves. The lightweight Infinity Hoody uses a polyester-blend stretch knit fabric with multiple pockets and a useful hood. Finally, the Balzer Vest has a light insulated synthetic filled front for warmth and a polyester knit back for breathability.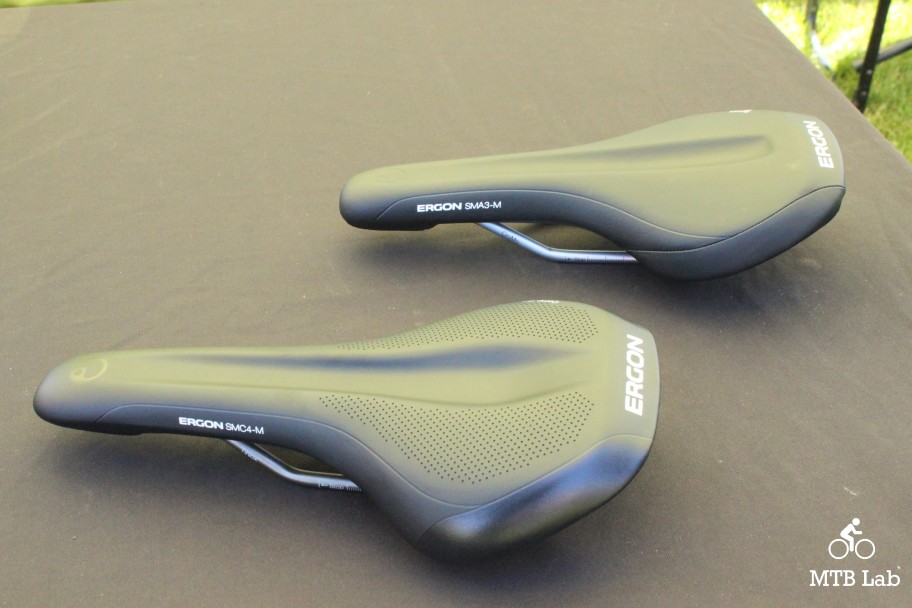 Ergon
Ergon has two new saddles for 2016 season, the SMC4, and SMA3. The SMA3 Series is their Comfort All Mountain saddle and has their usual relief channel down the center, a V-shaped top for freedom of movement, a narrow sloping rear for quick positional changes, edge protection and silicone side flanks. It comes in an SMA3 Sport and SMA3 Comp version and is available in small and medium widths. The SMC4 Series is their Core Comfort performance mountain bike saddle and has a deeper and more pronounced relief channel, a larger pressure distribution area, improved padding construction and flexible side wings, all of which provide exceptional comfort. It comes in an SMC4, SMC4 Sport Gel, and SMC4 Comp Gel versions and medium and large sizes.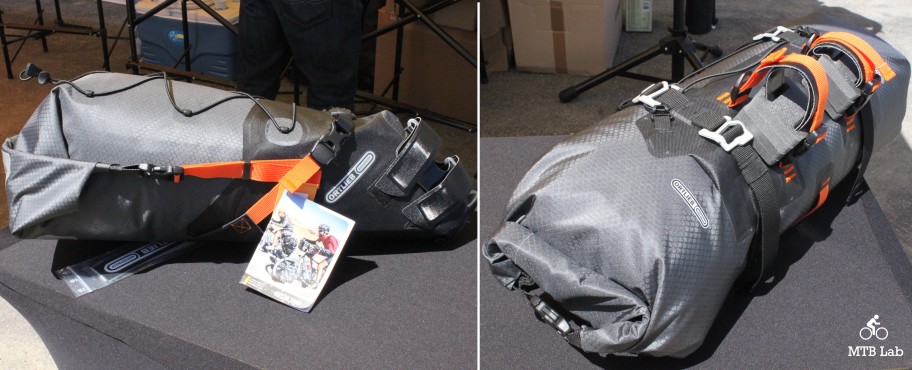 Ortlieb
Ortlieb was showing off their brand new bikepacking lineup which includes a Seat-Pack, Handlebar-Pack, frame pack (not seen) and Accessory-Pack. It uses the same wet gear design that all of their product lineups use, they're 100% waterproof and made in Germany. The four bags cover all the important storage locations on the bike. The extended Seat-Pack has an 8-16.5 liter capacity with an innovative purge valve for quick compression and retails for $159.95. The 15-liter Handlebar-Pack features have a two-way roll closure for easy access from both sides, and the waterproof roll up keeps your sleeping bag dry in any situation and retails for $129.95. The Accessory-Pack has a volume of 3.5 liters and offers additional space to the Handlebar-Pack, it can also be fixed directly to the handlebar or carried as a hip pack, and it retails $74.95.