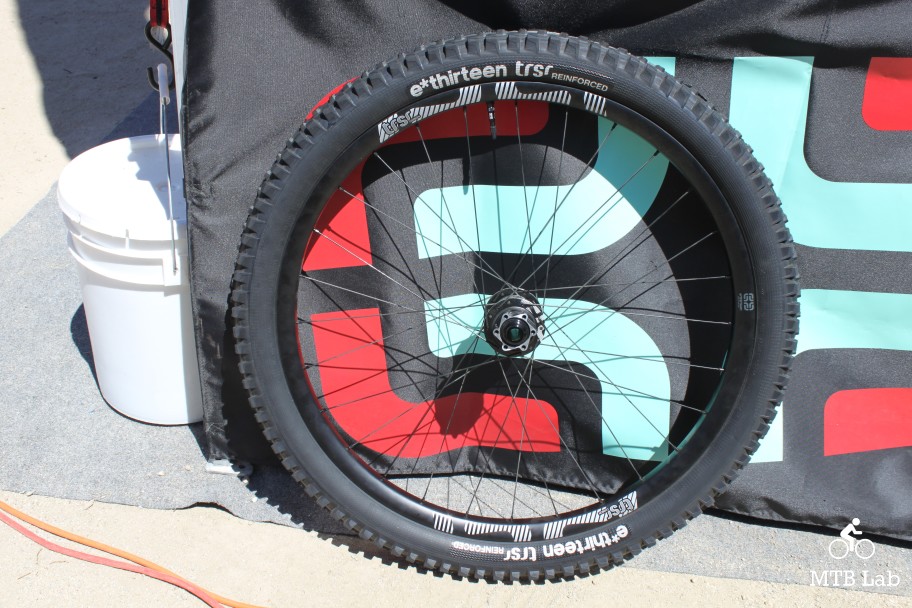 The brand new TRS tires were built from the ground up, starting with a clean design slate to come up with a tough and aggressive tire for riders that want to push the envelope. The TRS tires come in 27.5″ and 29″ sizes, and in two compounds and measure out to an actual 2.35″ width. They come in two versions, the TSRr Race Level with a Sticky Triple compound and the TSR+ Plus Level with Durable Dual compound. They range in pricing from the TRSr 27.5″ for $69.95 and 29″ at $71.95 while the TRS+ 27.5″ is $56.95, and the 29″ is $58.95.
For additional information refer to bythehive.com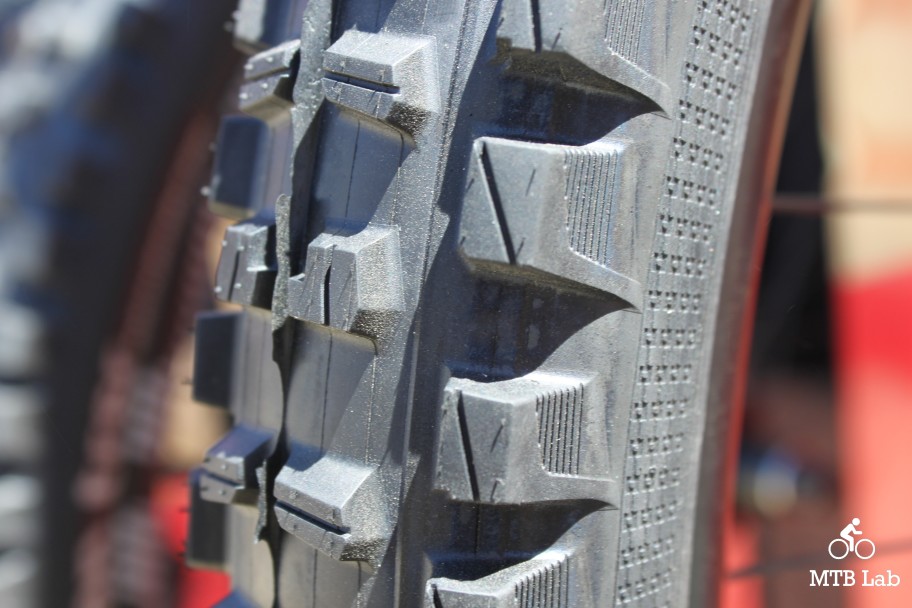 The shoulder side knobs are innovative and use a grippy rubber compound for cornering and have an angled base to help stiffen the casing. The top angled sipes help soften the corner of the side knob for improved braking and traction while turning. They also have a line of Accordion sipes on the outer edge that provides a controlled deformation during transitions to extreme lean angles.
The reinforced sidewall protects the tire from tears and punctures, and prevents folding and burping under high compression and G-Outs and elicits a stable footprint onto the ground.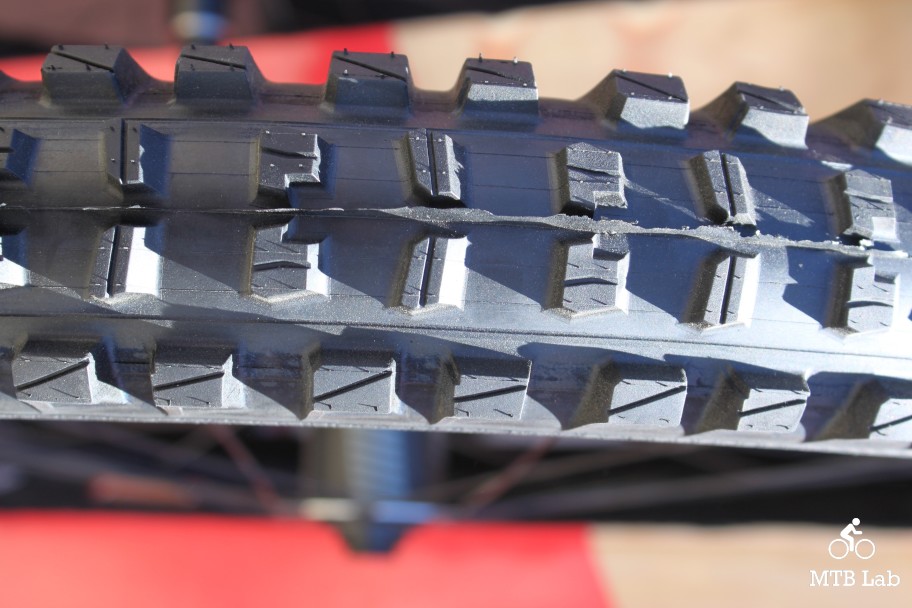 Along the center of the tire, it has perpendicular sipes for braking and traction purposes along with parallel sipes that provide stability during transitions to cornering. The reinforced center casing design protects the tire from rock abuse, and the center knobs are firmer and ramped for lower rolling resistance.
| | Size | Weight | Compound | Casing | Price |
| --- | --- | --- | --- | --- | --- |
| TRSr | 27.5" | 900 | Sticky Triple | Enduro Reinforced | $69.95 |
| TRSr | 29" | 930 | Sticky Triple | Enduro Reinforced | $71.95 |
| TRS+ | 27.5" | 870 | Durable Dual | Enduro Reinforced | $56.95 |
| TRS+ | 29" | 900 | Durable Dual | Enduro Reinforced | $58.95 |