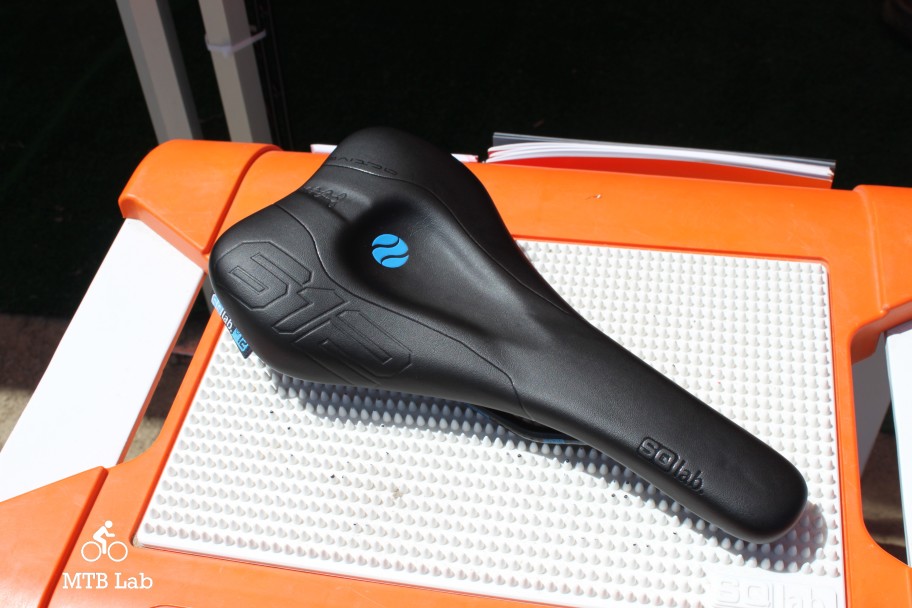 SQlab has Innerbarends and two trick new saddles including a brand new 612 Ergowave and the 611 Active MTB Carbon, which is lighter than their its brethren due to its construction with carbon rails.  The key features for SQlab's saddles are there multiple sizing that is specific for the riders sit bone width, the stepped rear design, which pushes the riders weight onto those sit bones and the MaxContact nose section.
612 Ergowave
The new 612 Ergowave saddle has a sleek raised rear that offers more rearward support and maximizes power transmission. The 612 has a new shell designed in conjunction with the Univ of Frankfurt and offers optimal ergonomic positioning while sitting on the rear of the saddle. The elevated wave shaped Ergowave profile contours from the back to front and the form-fitting design transfers energy for forward movement instead of wasting energy in a poor sitting position. It has a lower and more level nose section and a pronounced center dip so less pressure is applied to the sensitive nether regions.
The saddle uses their Active Technology system which offers up to a 7° pelvis movement which mimics the biomechanics of walking, and this correlates to an increased pedalling efficiency and decreased pressure on the sit bones and a mobilisation of the spinal discs. The Active damping system uses three different density elastomers, which are swappable (plug-n-play) depending on the riders desired amount of lateral movement of the hips.
Specs
Four Models – Ti Active and standard – Carbon Active and standard
Four sizes – 12cm/13cm/14cm/15cm
Weight – 147g-272g depending on model
Price – $149-$249 depending on model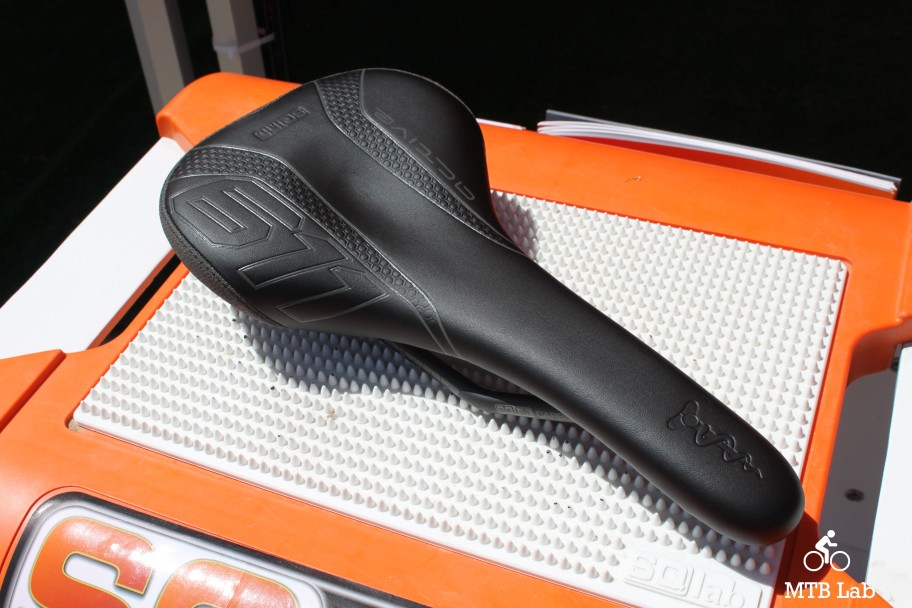 611 Active MTB Carbon
The 611 Active Carbon saddles utilize the Active Technology system and are the lightest of the 611 Active series.

Instead of the standard Chromoly rail they substitute Carbon tubes for decreased weight.
Specs
Three sizes – 13cm/14cm/15cm
Weight – 220g
Price – $249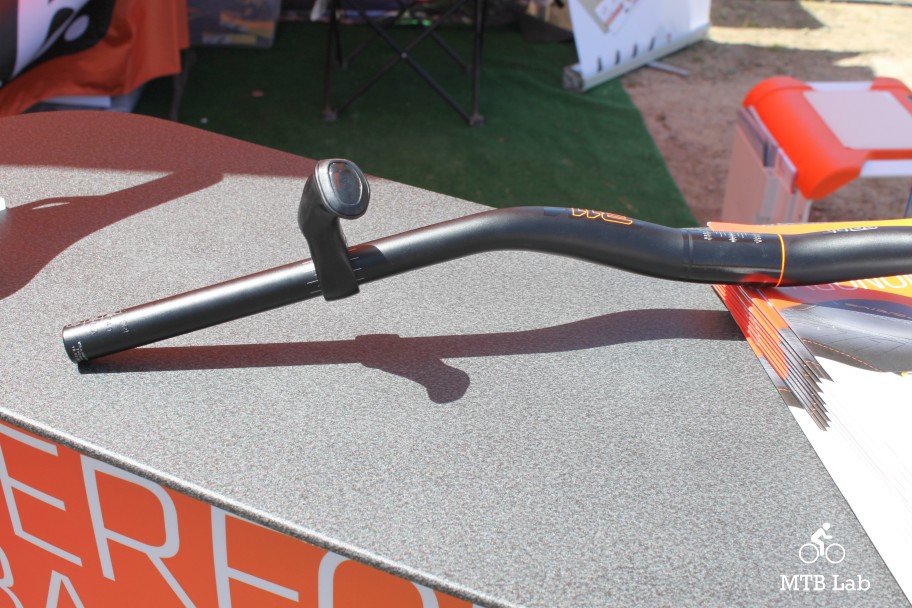 Innerbarends 411
The new Innerbarends provide additional leverage and positioning when using wide handlebars and they reside just inwards from the standard hand grip locations. Allowing an alteration of how the bars are held offers muscle relief for the hands, arms, shoulders, neck and back and it's particularly advantageous for fire roads, mellow climbs and long days in the saddle.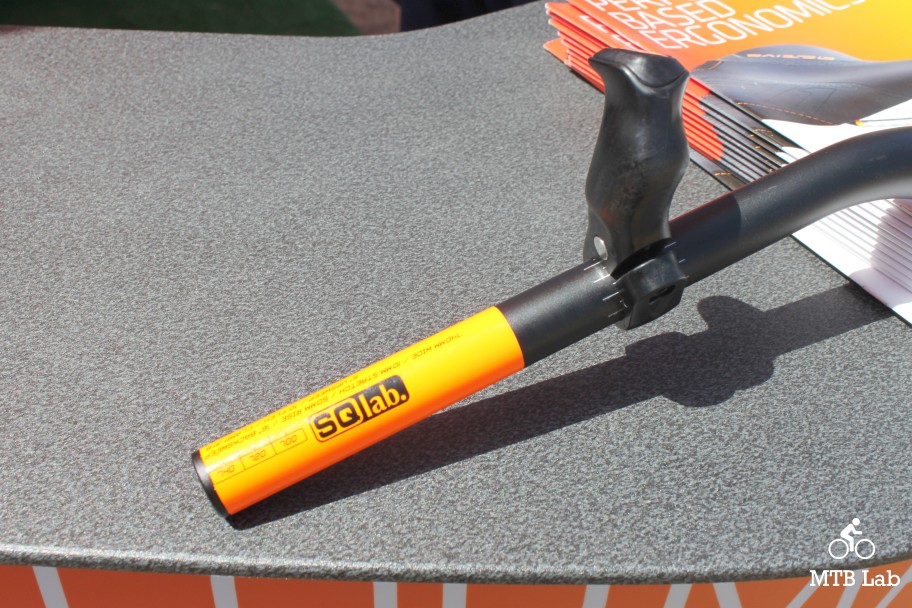 SQlab designed the Innerbarends with a hand positioning that is natural and ergonomic, which should help with hand numbness and tingle. Additionally, the tucked and relaxed elbow position should improve aerodynamics and increase riding speed, and be assistful on windy days.
Specs