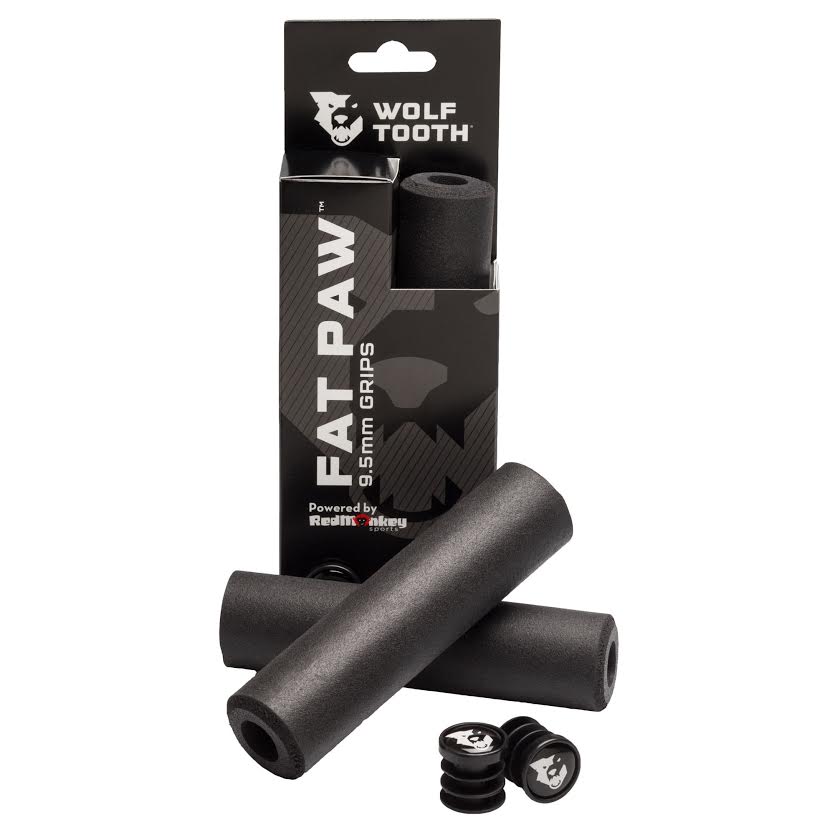 RedMonkey Sports and Wolf Tooth team up to create one FAT grip!
Lake Forest, California, and Minneapolis, Minnesota – April 7th, 2016
Designed by Wolf Tooth and produced with the same outstanding performance and quality of the RedMonkey Sports Karv series 100% silicone MTB grips, Wolf Tooth Fat Paw grips were developed for riders that crave large diameter grips with a softer feel.  The 9.5mm silicone wall and an installed diameter of 36mm make these the FATTEST silicone grips available.
Thoughts => I have always been a big fan of fat and chunky grips, as I find they offer better grip, control, and leverage. I am especially fond of silicone as a material for grips since they have great shock absorption and damping characteristics, and have an excellent feel. The Fat Paws utilize a tacky texture that offers less slippage, and they're built with a dual density compound to decrease hand fatigue and suppress vibrations. I am looking forward to testing out the Fat Paw grips on the trails!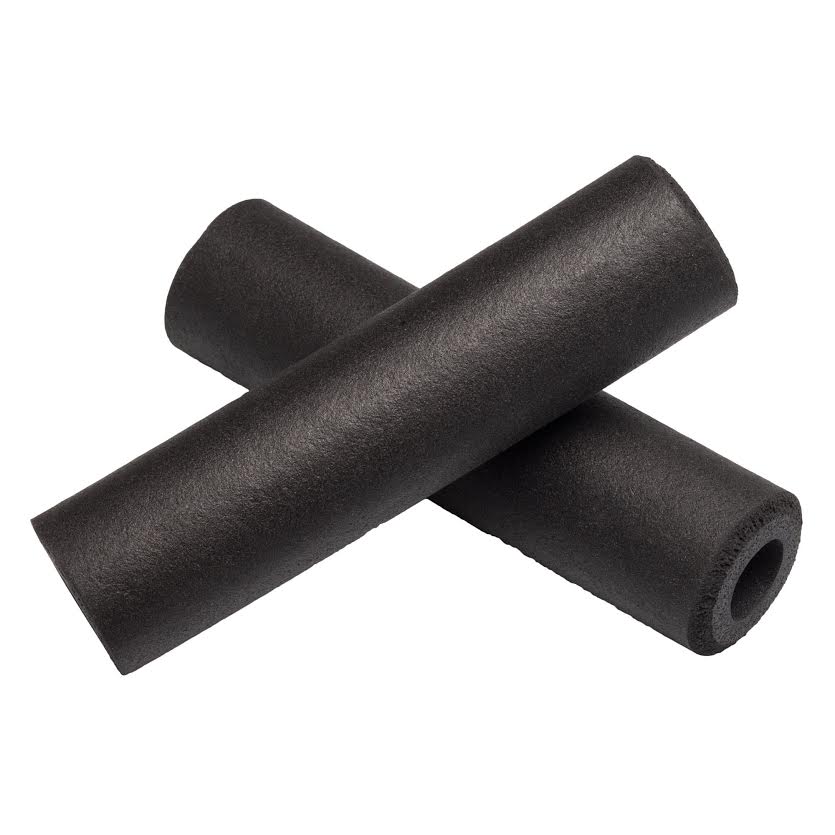 Wolf Tooth Fat Paw grips are produced with a tacky texture that works great with or without gloves in all weather conditions and mitigates hand slippage.  Fat Paw grips also utilize a softer silicone compound and a more advanced extrusion process than other silicone based grips. This extrusion process creates a dual density grip with an inner more dense layer and outer more porous layer, which in turn enables extremely high vibration damping.  This combination of features helps to reduce hand fatigue and finger numbness for all riders and provides the option of a  bigger diameter grip for riders that prefer large grips or have large hands.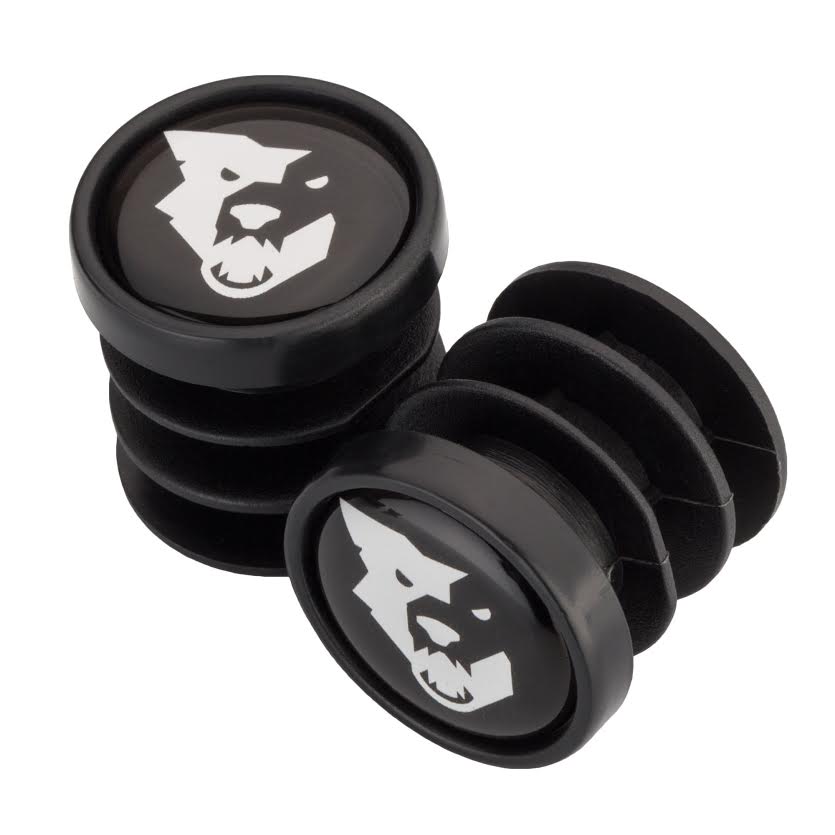 "RedMonkey Sports has been creating a high-quality, high vibration damping MTB grip for years, and we were thrilled when Wolf Tooth approached us with this concept. We are excited to partner with Wolf Tooth, as their passion and dedication to making quality components is already very well known in the industry," says RedMonkey Sports founder Michael Nasco.The new Wolf Tooth Fat Paw grips are made in the USA, are available now on either website:  http://www.wolftoothcomponents.com/or http://redmonkeysports.com/ , and will be available at local shops by Mid April.
Specs
Designed and manufactured in the USA
Material – 100% silicone
Dimensions: 36-37mm installed diameter. 9.5mm uninstalled wall thickness (compare to measurement listed on other RedMonkey products)
Plastic bar end plugs with the wolf head logo
Weight – 110g
Color – Black (for now, more coming!)