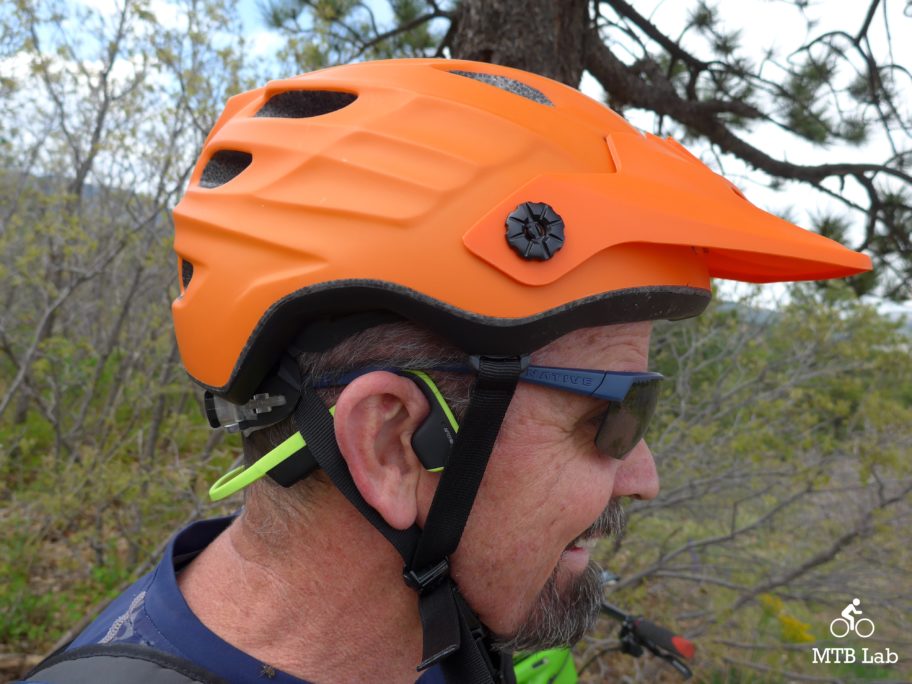 The Enduro-styled helmet is constructed with their proprietary in-molded Composite Fusion Plus dual-density EPS liner and features 12 vents, anti-microbial padding, a bug liner and a flexible visor with an integrated camera/light mounting system. The retention system utilizes a rear-mounted floating locking buckle and sliders system and a buckled chin strap with adjusters below the ear. It comes in two sizes (S/M, L/XL), and Matte Black, Matte Blue, Matte Orange and Matte Black/White colors and retails for $99.
The Composite Fusion Plus is an interesting and innovative dual-density liner system in which a layer of EPS foam with conical spikes are molded up into a softer EPS foam; this design helps dissipate and spread the crash energy laterally upon impact.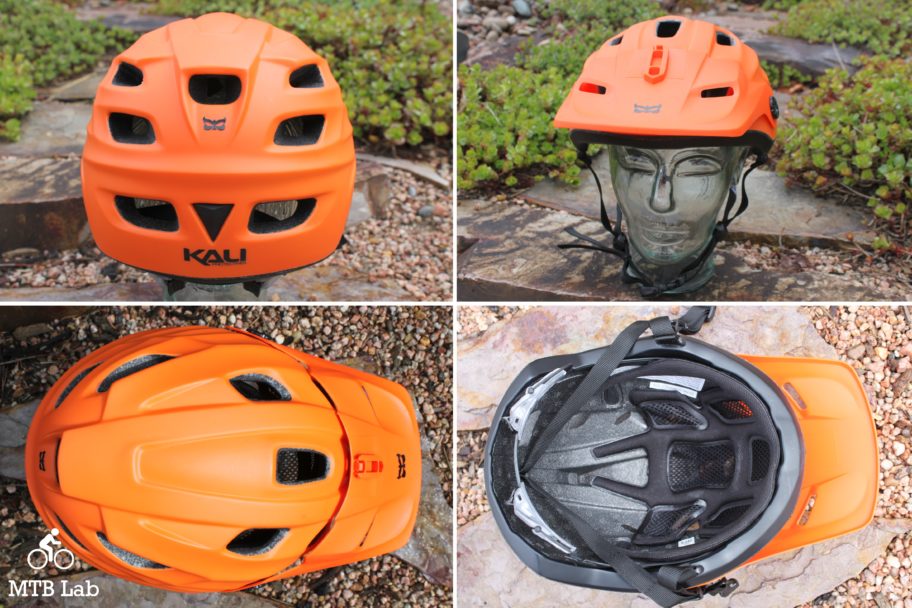 Impressions
The Maya is a lightweight and comfortable helmet with excellent coverage over the ears and down over the neck. The interior padding was soft and plush and even though it lacked padding on the rear, the design of the floating retention system, and straps made it irrelevant. The 12 vents did a decent job, especially porting the air straight through, but it wasn' the best at cross ventilation. Though I found the helmet warm sometimes, it wasn't overly so.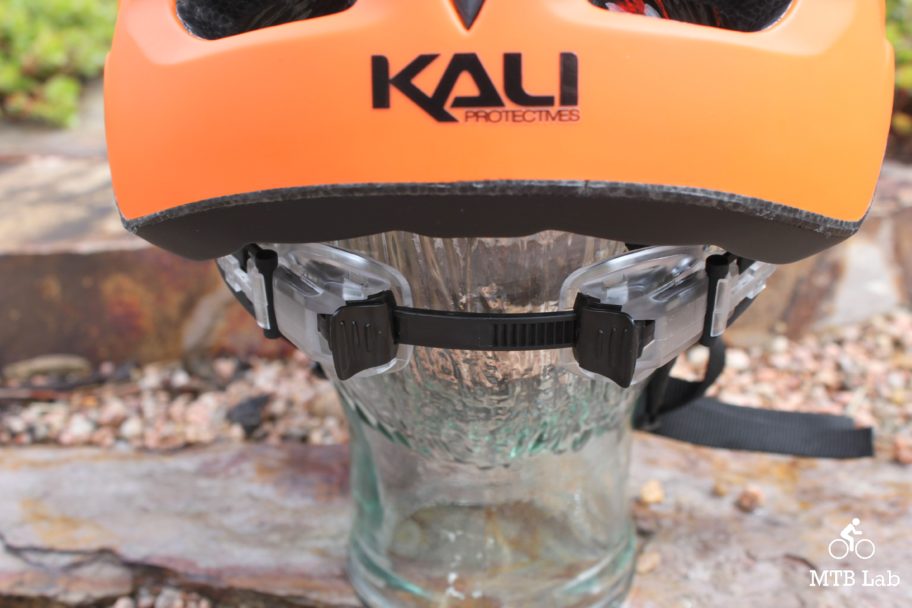 The rear floating retention system with its ratchet design worked well and provided a secure and stable platform for the back of your head, making sure the helmet stayed put. It was somewhat difficult to adjust on the fly, but it wasn't needed since I tended to tighten or loosen the system before drastic terrain changes. The ear adjusters for the chin strap were stable and never loosened on me, and the rear strap nicely tucked behind my ears, so it was unobtrusive. The chin strap system utilizes a quick release buckle and locking clasp for the strap, and although it took a little effort to get adjusted properly and snake out the strap to the required length, it stayed in place one it was closed down and never moved.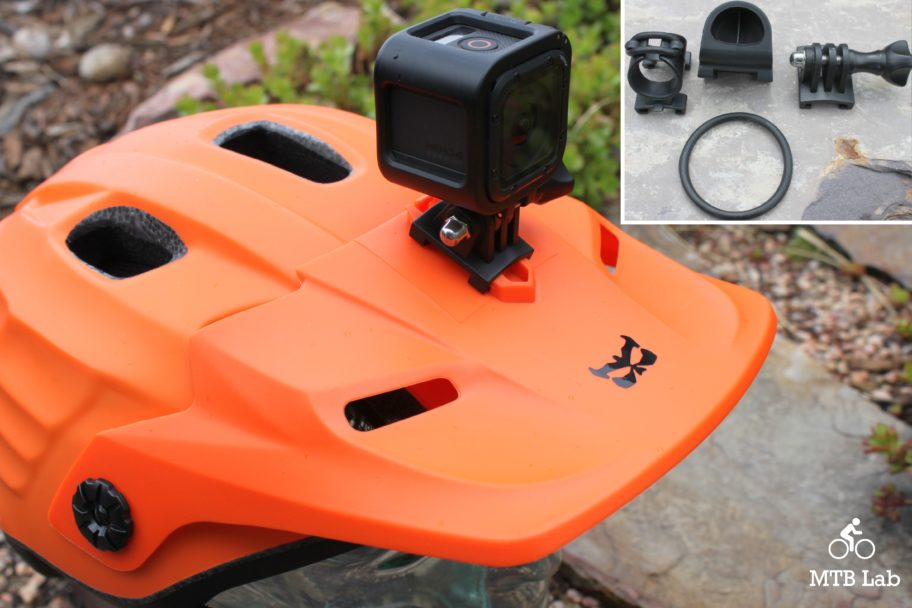 I didn't get a chance to use the integrated mount system on the visor, but it does come with three slide-on mounts, a generic GoPro, and two light versions.
So far I have enjoyed my wearing with the Kali Protectives Maya while riding, with highlights to its comfort and weight. I'll have a full review shortly after some additional quality time.
Specifications
Technology – Composite Fusion Plus
Features

Anti-microbial pads
Flexibill moto-style visor
Accessory mounting system
Bug liner
Locking buckle & sliders

Material

PC shell & under wrap
EPS foam

Retention – Dual closure system
Vents – 12
Weight – 360 g / 12.7 oz
Sizes – S/M and L/XL
Certifications – EN 1078, CSPC
MSRP – $99
For further information http://www.kaliprotectives.com/