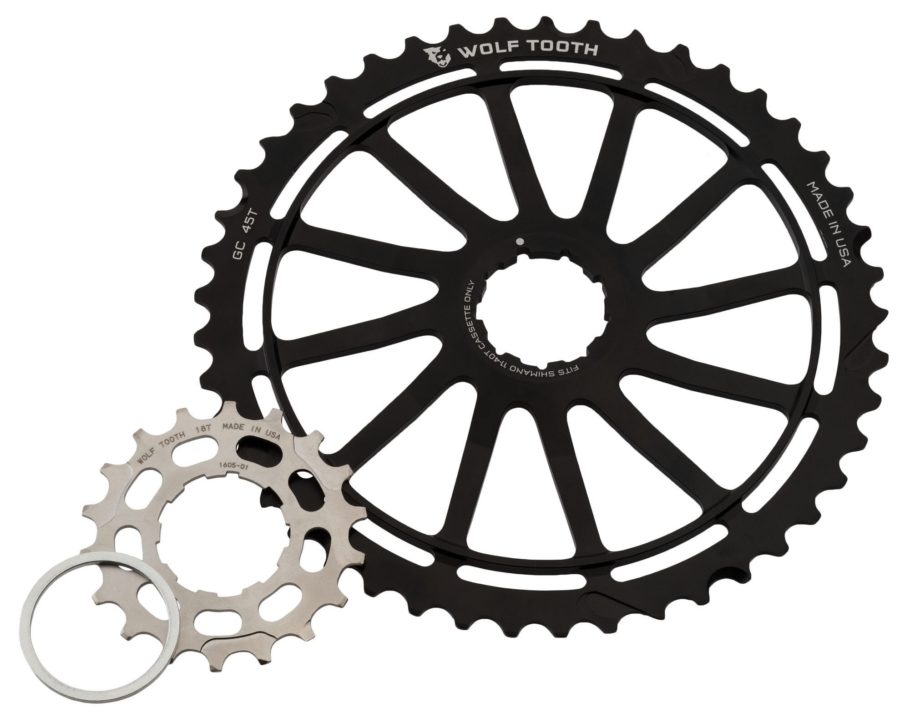 Introducing the Wolf Tooth GC45 for Shimano 11 speed cassette: Optimized for 11-40 Shimano 11-speed cassettes and also compatible with 11-42 Shimano 11-speed cassettes.
Shimano rolled out the XT 11-speed drivetrain earlier this year and will be dropping the very affordable SLX 11-speed group around mid-Summer to the marketplace. Although Shimano will eventually release an 11-46 cassette sometime this Summer, Wolf Tooth is taking the opportunity to start selling the GC45 kit for Shimano 11-speed cassettes that will offer up an 11-45T gear range. The GC45 kit offers a 45-tooth extended range cog and 18t replacement cog and a spacer and will retail for $89.95.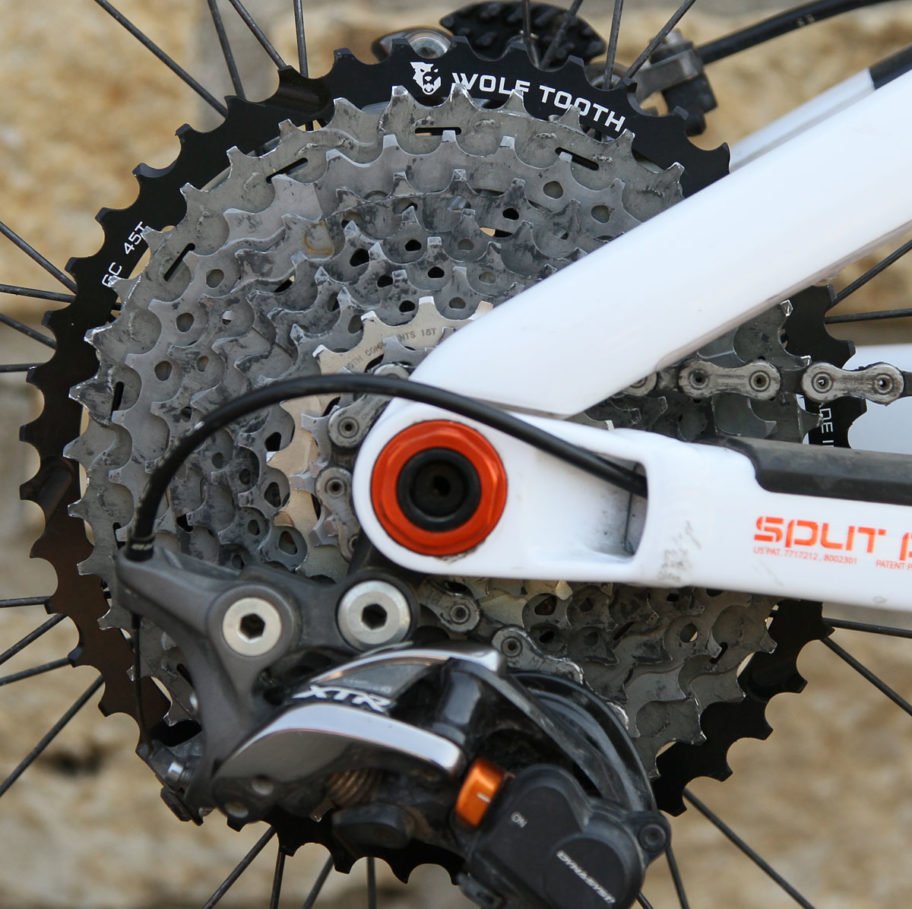 It was optimized for the Shimano XT and XTR 11-speed 11-40T cassettes but is also compatible with the Shimano 11-speed XT 11-42T cassettes. The Wolf Tooth 45T cog is made from 7075-T6 aluminum and weighs 98 grams and fits at the end of the Shimano XT/XTR 11-40T or XT 11-42T cassettes. To complete the setup, you remove the current cassettes inner 17T and 19T cogs and replace them with the kits included 18T cog, which keeps it as an 11-speed system.
After conversion the 11-40T cassette has a spread of 11-13-15-18-21-24-27-31-35-40-45 for a gear range increase from 364% to 409%, while the 11-42T cassette is 11-13-15-18-21-24-28-32-37-42-45 and increases from 382% to 409%.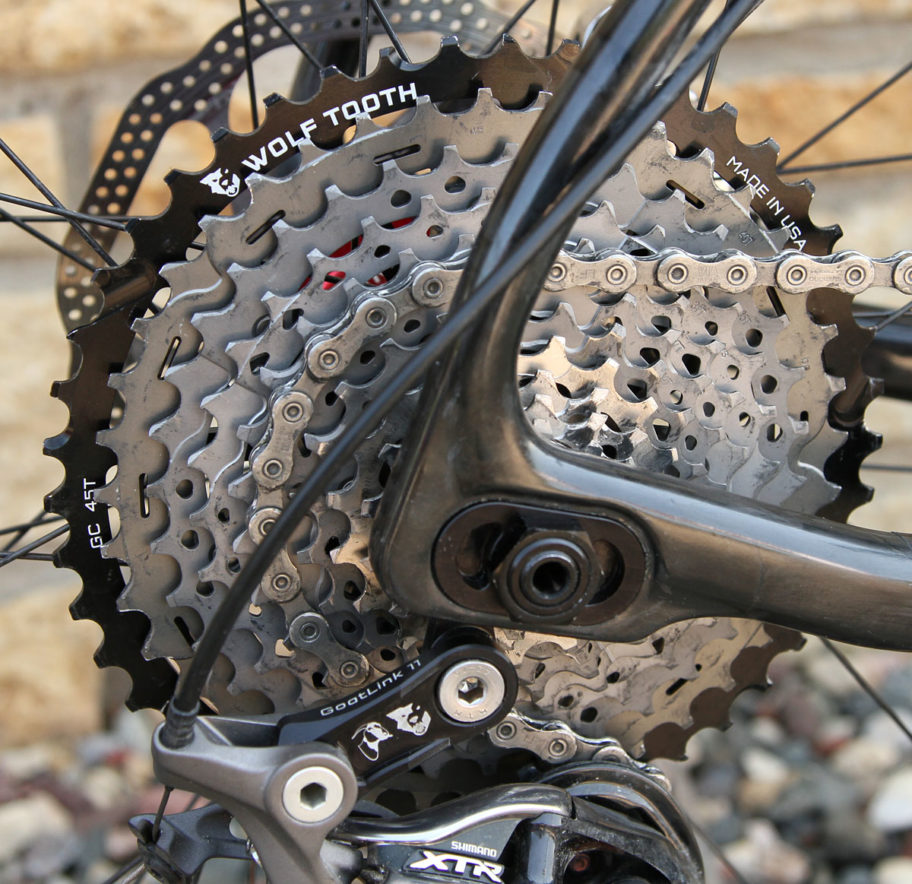 Although designed for a 1x system, it can be configured with a 2x drivetrain if installed with a long cage rear derailleur. Shifting can be improved by using their Goatlink 11 hanger product, which re-positions the rear derailleur for optimal engagement.
According to Wolf Tooth: "This cassette extender was engineered with a no compromises approach to shifting quality and longevity. The stiffness of the new GC45 along perfect clocking (rotational orientation) and wider chain driving bearing surfaces (when compared to other options available) make for a factory perfect shifting experience that will last."
Specs
The GC45 is manufactured in our new manufacturing facility in Savage (yes, Wolf Tooth lives in Savage) Minnesota.
MSRP 89.95
GC45, 18t replacement cog, and spacer for 18t cog included
Goatlink 11 is not required but provides an improvement in free chain length (shifting crispness), bringing free chain length back to better than with an 11-42 cassette.
Material 7075-T6
Weight – 98g
Colors – black & red now with blue & silver to follow in the coming four weeks, and possibly a few more colors after that.
Available for sale now at www.wolftoothcomponents.com and our dealers and distributors in the coming weeks.