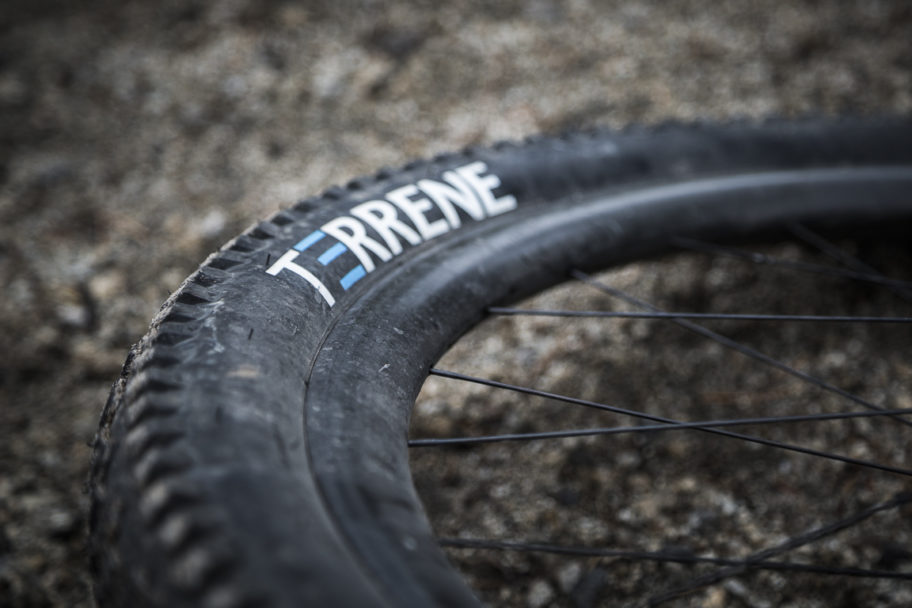 Terrene Tires Brings Rider-Owned Passion to Tire Company
Industry veterans Joe Yang and Tim Krueger saw an open market for rider focused bike tires, and with their vast expertise, they could quickly bring a tire to the consumer that they truly wanted and could use, in addition to still keeping in sync with market trends. Terrene Tires will be launching their brand at the Interbike show with the Wazia, a studded fat bike tire, the Chunk, an aggressive trail tire, and the Elwood dirt road tire. Each of the models will come in Light and Tough versions, to cover every aspect and requirement of different riders and use factors. I am looking forward to trying out these tires when they're available for testing. Having people involved who are deeply committed and passionate about a product is always amazing, and I wish them good luck on this endeavor.

Press Release
Bozeman, MT—July 26, 2016 ­­— There is an explosion of the niche product in the bicycle industry today, creating a vast possibility of what riders can do with bicycles.
With a strong history in niche products, industry veterans Joe Yang and Tim Krueger saw that most of this creativity was being focused on bike frames and small parts. Much of what enables these niche bicycle applications centers around wheel size and tire width and the large companies were lagging behind in keeping up with trends.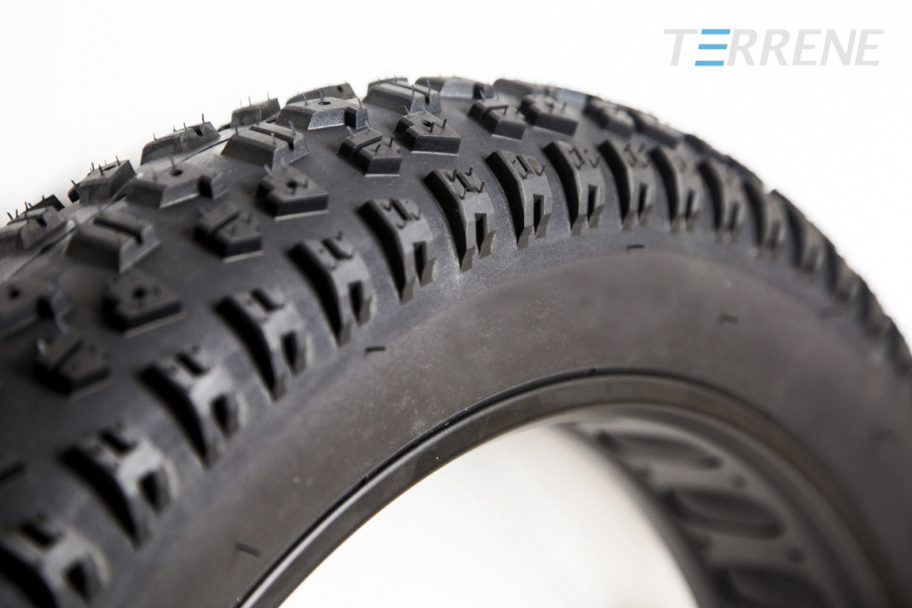 With long lead times, expensive molds, and a large barrier to entry, the tire business is recognized as being prohibitive. Despite this, Yang and Krueger wanted to see what a small, rider-owned tire company could do. By relying on their experience doing supply chain and product design with several other tire companies and their passion for leading edge, niche application bikes, Terrene Tires aims to simplify the way consumers shop for a product.
"We are taking a different approach to marketing than the majority of bicycle tire companies," said Krueger. "Rather than talk about a lot of technical jargon and acronyms that may overwhelm riders, we take care of the technical aspects to build a high-quality tire and make each model available in 'Light' and 'Tough' constructions." "Light tires are a high-end casing that is a right blend of lightweight and proper tire construction—not a paper thin racing tire. Tough tires pull from Joe's experience with tire casings, and based on the intended use of the tire; we have created a casing that has anti-snakebite, puncture resistance and reinforced sidewalls."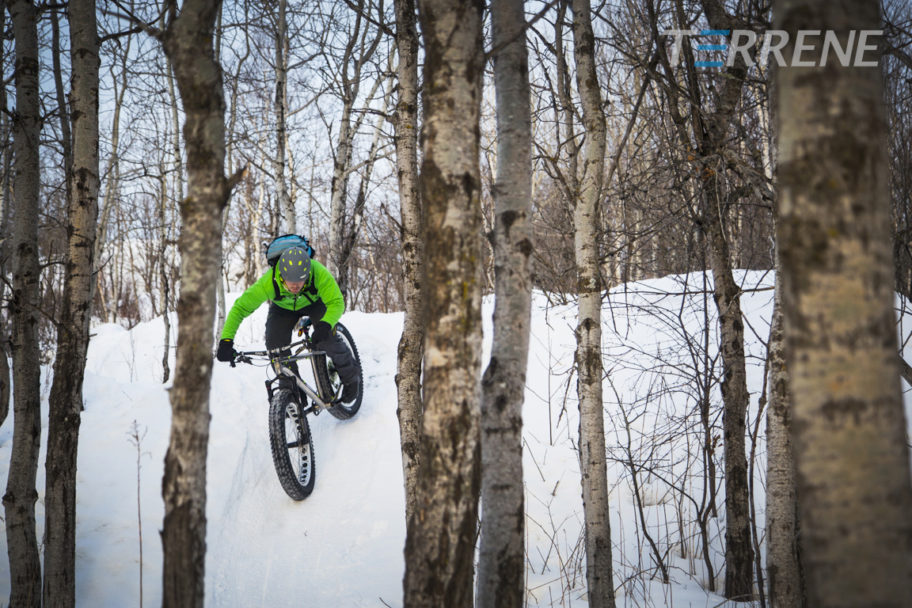 Terrene Tires will be formally launching at Interbike with three tire models—the Wazia, Chunk, and Elwood. Wazia is a studded fat bike tire, Chunk is an aggressive trail tire, and Elwood is a dirt road tire. "We've been working on this project for about a year now, bringing the first three models to market this fall," said Yang. "These tires are in sizes and uses that we feel are underserved by major tire brands, yet in high demand by riders. Since we are in continuous development, we will be releasing new models throughout the year. Our fourth model, Honalee, is a mixed-surface touring tire that will come out soon after Interbike."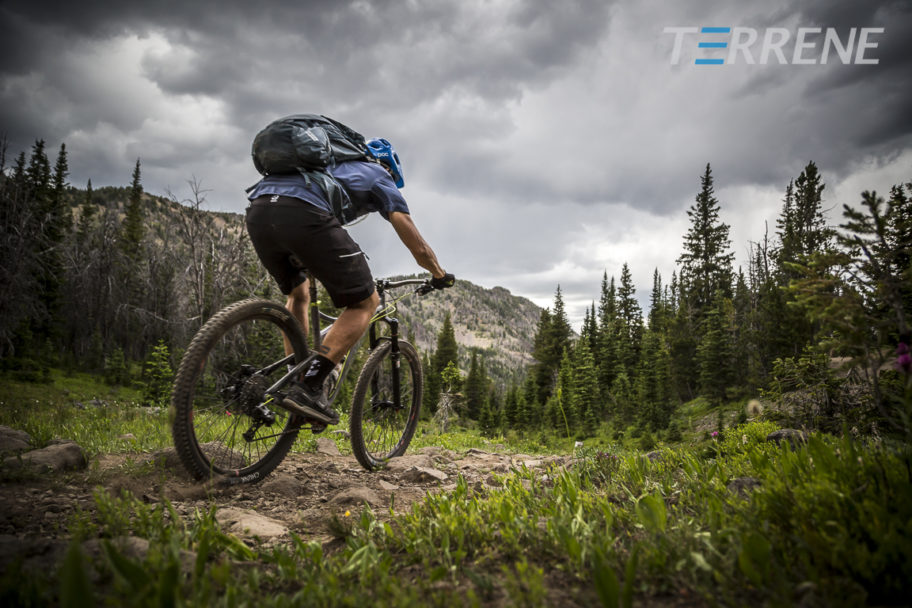 Terrene Tires is made up of a team of experienced industry folks who are focused on making riding the center of the experience. In addition to Tim Krueger and Joe Yang, Terrene will have Jim Glose managing sales, Anders Broste handling tire design and engineering and Ryan Krueger handling photography and marketing. "All of us are riders—when we aren't working we spend a lot of time on our bikes. We are passionate about this sport and the products that we bring to market and are confident that other riders will take notice," said Glose.
Terrene will be present at Interbike's OutDoor Demo with the Wazia, Chunk, and Elwood models, that will be placed on several different brands of bikes at the event, and soon after at Outerbike. Tires will be available for sale starting in September through specialty retail shops, and distributed by BTI, Merry Sales, and from their warehouse in Minneapolis, MN.