SKS USA announced today that they'd be the US distributor for SQlab products, which include ergonomic saddles, grips, and handlebars. SKS is a German company that is best known for their excellent bike fenders and mudguards in the US, but their product suite also includes pumps, saddle bags, multitools, and chainguards and water bottle cages. I have thoroughly tested the SQlab saddles, and their ergonomic designs make them more comfortable, efficient and easier to spend longer periods of time out riding without numbness or hot spots. The key features for SQlab's saddles are there multiple sizing that is accurate for the riders sit bone width, the stepped rear design, which pushes the riders weight onto those sit bones. SKS USA and SQlab should make for an excellent partnership, as they share the same German edict on things, and they both provide excellent products which I have extensively tested and enjoyed over the years.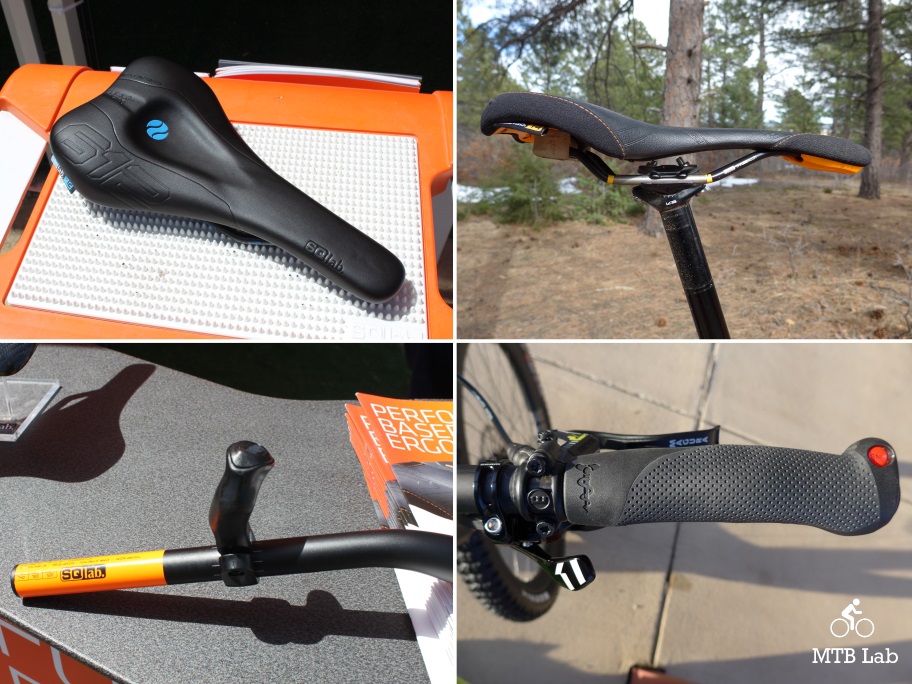 Press Release
07/25/16, Olney, IL:
SQlab GmbH has partnered with SKS USA, based in Olney, Illinois to act exclusively as the official Brand Manager and Distributor of SQlab products for North America. Radsport USA, the original importer of SQlab, founded and managed by Kenny Roberts, will no longer act as the distributor for SQlab products. Roberts will be joining the SKS USA team as the SQlab sales and marketing contact and brand manager.  "We're excited to be working with SQlab in the US market and glad to have Kenny on board to continue to build the SQlab brand.  SKS-Germany and SQlab share a nice symmetry, as they're both German brands and offer quality, high-end products across several segments" said Mark Burgener, GM of SKS USA.
SQlab is the largest ergonomic saddle brand in Germany and was the first company to measure cyclist's sit bones to determine saddle width, offering 3-4 widths per model across its entire range.  SQlab, known for their unique Step Saddle and Active designs, will be launching its new Ergowave saddles in August.  The Ergowave design features an optimized shape developed with the University Hospital of Frankfurt and the Frankfurt University of Applied Sciences.  SQlab allows dealers to offer a service to their consumers by becoming "FIT" experts improving the cycling experience with a saddle optimized for the cyclist's sit bone measurement and personal riding style.
Operations for SQlab, including sales, marketing, warehousing, and service, will shift to the SKS USA headquarters in Olney, IL. The change will not affect the existing SQlab dealer and distributor networks.  Roberts will work remotely from an office in Bend, OR.  Burgener doesn't anticipate any major changes in pricing or product mix, save the introduction of the new, improved saddle offerings.
SKS has been developing, designing, constructing and producing quality bicycle accessories at their factory in Sundern Germany since 1932 and has been proudly servicing the US Bicycle Market for over twenty years. You can see more about SKS at http://www.sks-germany.com/en/
For more information contact:
SKS USA
2412 East Main Street
Olney, IL 62450
Phone: 618-395-2400
sqlab@sks-usa.com
www.sks-germany.com