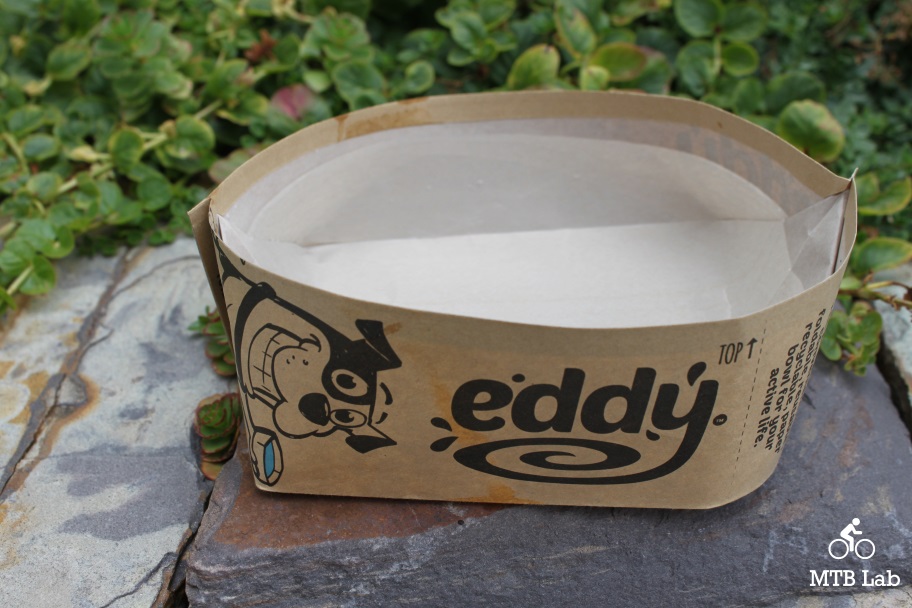 Eddy Bowl is a convenient, portable, reusable, recyclable, sustainably sourced water and food bowl for pets when you're out on the go. Instead of replicating a bowl for your dog by cupping your hands, or carrying a bulky ripstop nylon bowl or a squishy bowl, you now have the compact and functional Eddy Bowl.
"Living in North Lake Tahoe where we are reminded daily that our natural resources can be taken away almost instantaneously, and eco-conscious practices are strongly encouraged I knew the Eddy Bowl would be well received, said Carol Piechocinski, the President & Founder for AnyBowl. "Here in Tahoe where the community is keen on preserving the environment, outdoor activities abound, and dog owners are the majority of the population the need for a convenient, reusable, and earth friendly pet bowl was a given thus the Eddy Bowl was born."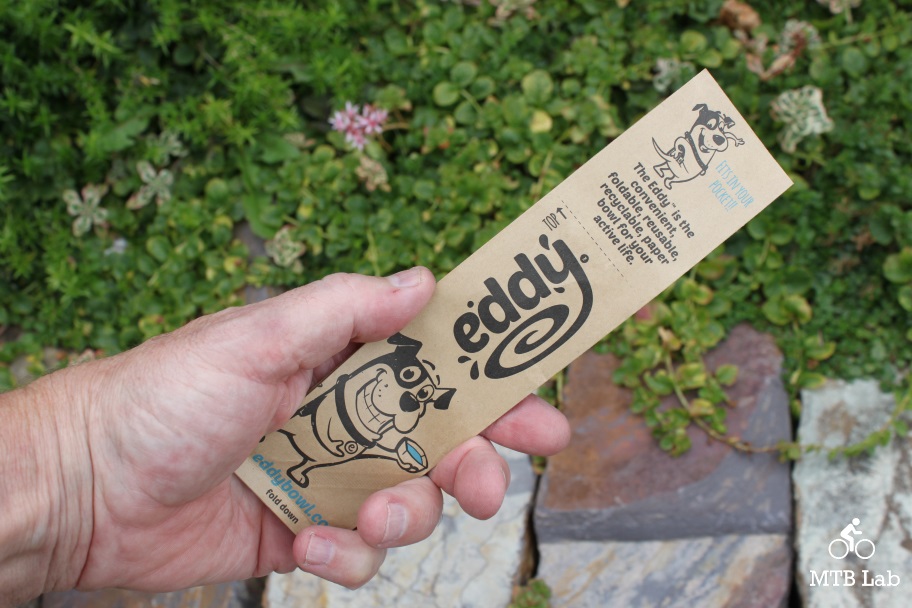 The Eddy Bowl is extremely compact and lays down flat when not in use, and measures a mere 7.75″ long and 1.75″ wide and 1/32″ thick and weighs just 4 grams.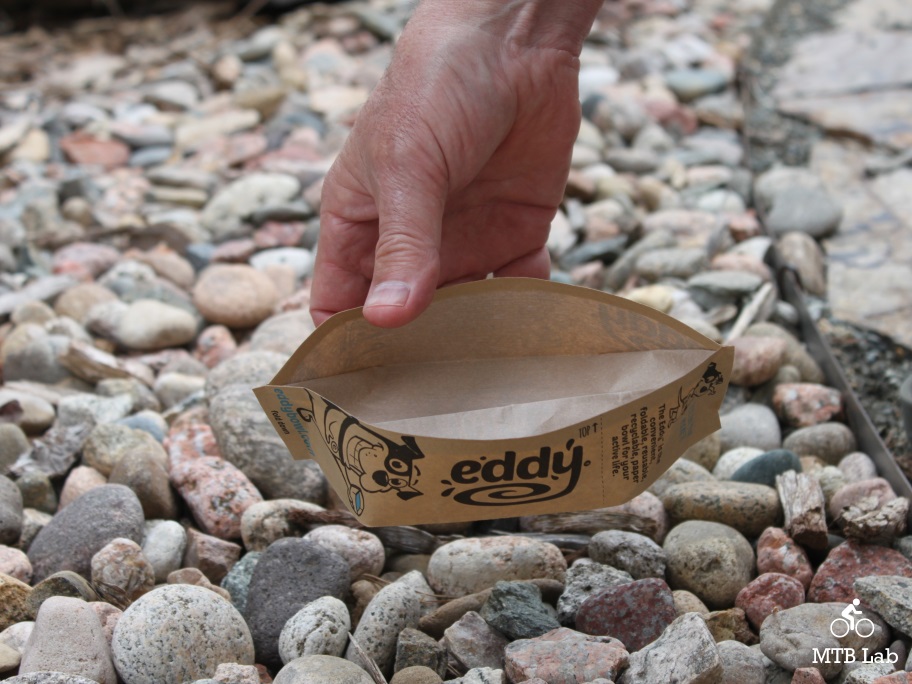 When opened, the bowl fits almost perfectly into the palm of your hand and can hold over 1.5 cups of water or food.
The Eddy Bowl is made from 100% Bamboo fiber and is coated on the inside with PLA for waterproofness. PLA or Polylactic acid is a plant-based aliphatic polyester that is a compostable thermoplastic derived from renewable resources, such as corn starch, tapioca roots, or sugarcane. The Eddy Bowl is recyclable and environmentally sound, and doesn't contain any harmful plastics, chemicals, or silicones, so it's pet safe.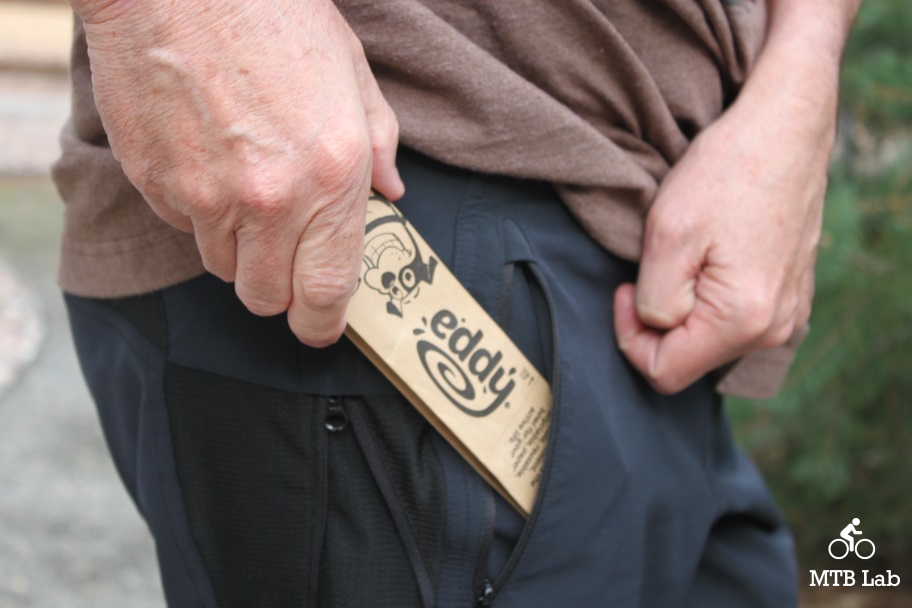 The size makes it easy to stash in your pocket, pack, purse, vehicle, or wallet, making it highly portable. The bowl is reusable, and I have used the bowls for over a dozen times and they are barely starting to crinkle or crack. According to the company you can get over 30 uses of the bowl before they leak and can then be recycled.
It's also an extremely useful and versatile unit and can be utilized for your eating your breakfast cereal, kids snacks, to hold polliwogs (not tested), a temporary food holder at camp or on the trail, parts holder while doing bike repairs in the field, etc. I have used it while hiking, walking around the neighborhood, on bikes rides and while camping, and I can see it being advantageous for runners.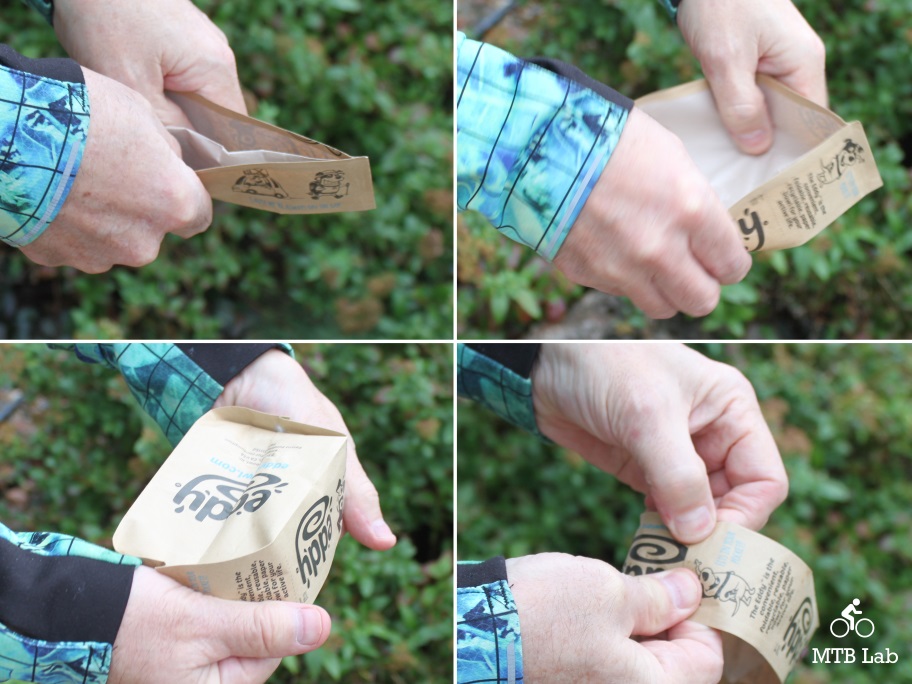 It's straightforward and easy to fold out the bowl:
Slide your thumbs into the top of the bowl in the middle and pull it apart.
Turn the bowl upside down and keep pushing your fingers from the inside to form a square.
Bend the outer wings on each end inward.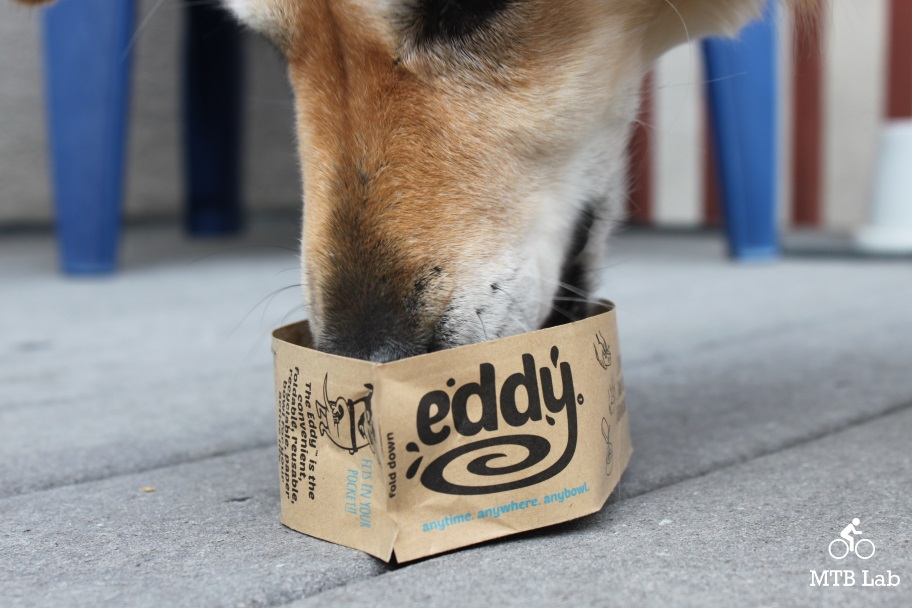 It was easy to fill with water and food, and the short 1/4″ upper lip provided the bowl with some much-needed stiffness. I didn't have any issues with its stability when holding anything, though it was easy to step accidentally on since it was so small. The bowl was more than adequate for my large sized dog during field use, and I can see it being perfect for any sized dog, from Chihuahua to pups to Mastiffs.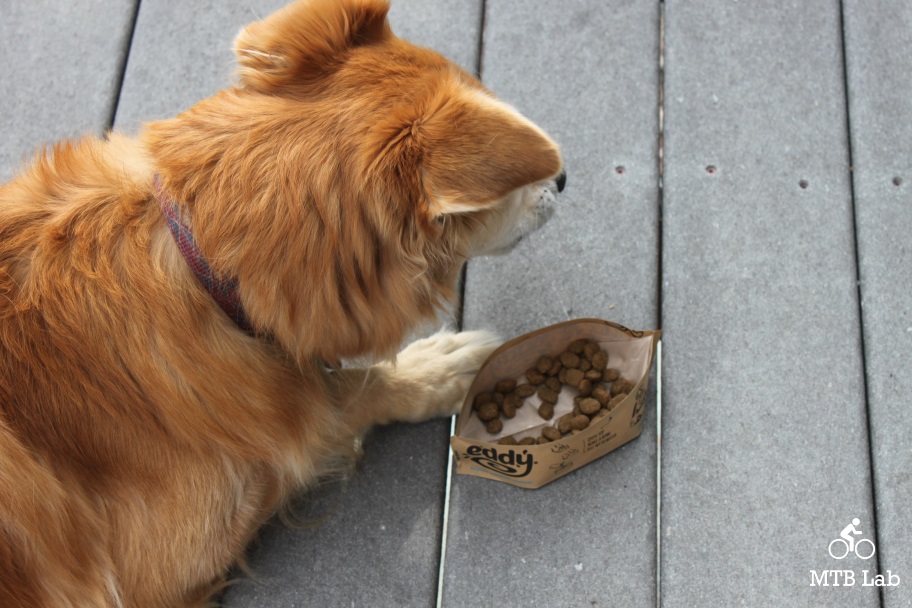 Conclusion
The Eddy Bowl is a compact and portable dog food and water bowl that is reusable and recyclable and is versatile for cross purposes, including as a food holder (cereal, snacks), bike parts container, etc. It can be used for hiking, camping, biking, running and general outdoor activitiy use.
The Eddy Bowl is sold in three-packs for $9.99 and 10-packs for $29.99 exclusively online at www.EddyBowl.com.