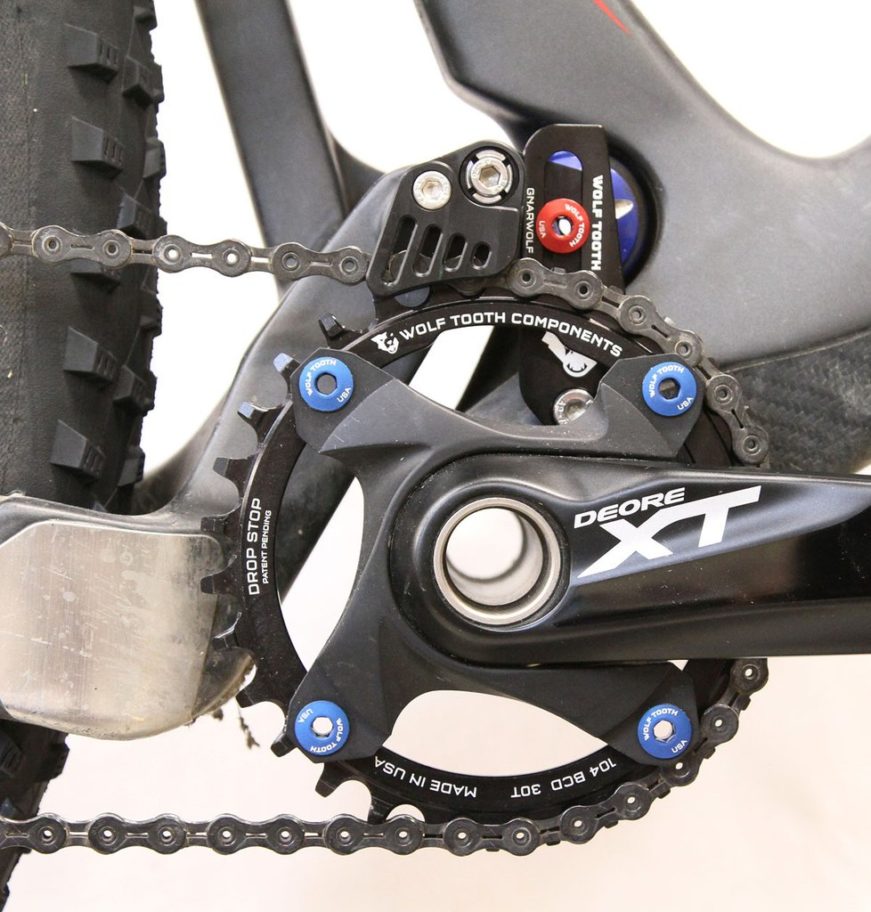 The new GnarWolf Chainguide was designed to work with both oval and round chainrings, keeping your chain secure even as the elliptical chainring radius oscillates up and down while pedaling. Even with chainrings that have the narrow wide teeth profile that offers excellent chain retention, sometimes things can go wrong, and a chain can come off. Whether it's due to riding on the rough and bumpy trails or when a chain gets jammed up with debris, a chain guide provides extra security to keep the things in place. Their compact chain guide has an innovative design that requires no shims for chainline adjustment and works with 48 mm to 54 mm chainlines and standard and Boost bikes. The designed and made in the US guide is CNC machined from 7075-T6 aluminum and uses stainless steel hardware and all adjustments can be made with a 4mm hex key.
Press Release
Savage, Minnesota USA — Wolf Tooth Components, LLC has introduced a revolutionary new compact chain guide, the GnarWolf™. Available now for ISCG-05, and coming soon in high direct mount and S3/E-type mount.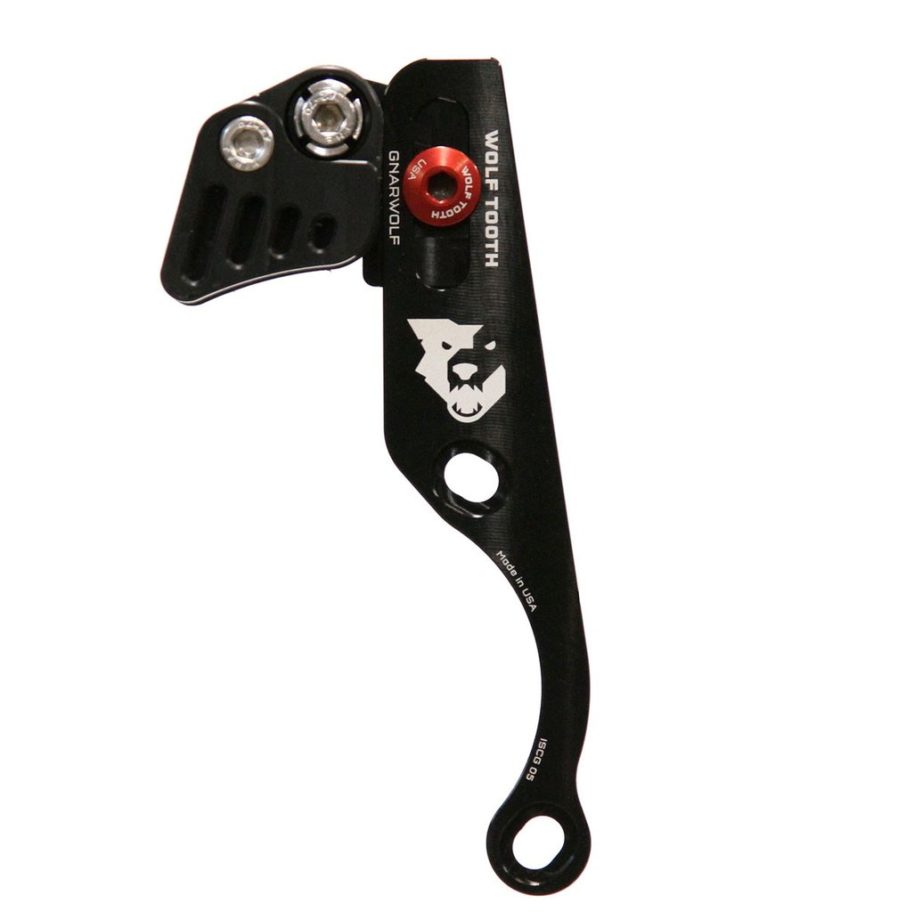 According to Wolf Tooth founder Mike Pfeiffer: "We have been discussing a compact chain guide product for a couple of years but we did not want to introduce another me-too product. We did a lot of development and testing and we are now ready to deliver something revolutionary in both ease of use and performance".
While a chain guide is not needed for most XC and trail riding with a Wolf Tooth wide/narrow chainring, gravity riders, and competitors who cannot afford any risk of a chain drop or ride often in muddy conditions are often adding a compact guide for increased chain security.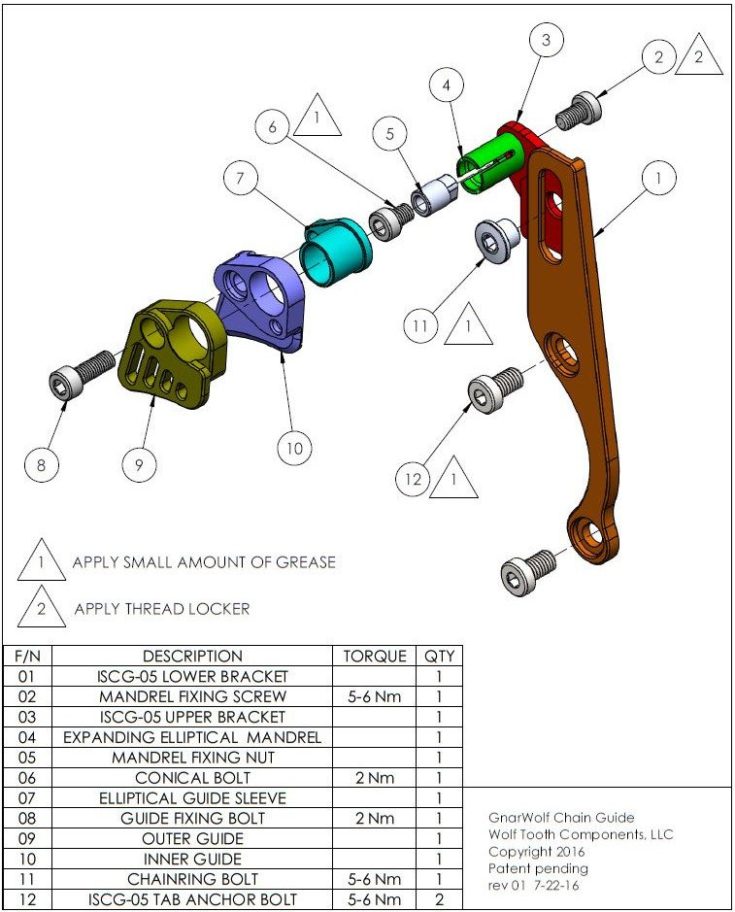 GnarWolf Features
No shims needed for chainline adjustment. Expanding elliptical mandrel system allows perfect chainline alignment and takes just seconds to set. This is the fastest and easiest chain guide to setup.
More rigid than competing products. A flexible chain guide simply cannot effectively guide the chain.
Independent adjustment of height and chainline with cage pivot for chain removal. All adjustments made quickly with 4mm hex key.
Optimized for use with elliptical/oval chainrings.
Accommodates chainline from approximately 48 mm to 54 mm for use with standard and Boost bikes.
Easy installation without removing crank arms.
Patent pending design.
Customized Wolf Tooth bolt color options.
CNC machined 7075-T6 aluminum with stainless steel hardware.
Designed and made in Savage, MN USA
Available now for $64.95 at http://www.wolftoothcomponents.com/collections/gnarwolf-chainguides and at Wolf Tooth dealers and distributors in the coming weeks.
Wolf Tooth is recognized as an industry leader in bicycle components and accessories combining innovative designs, made in USA quality and best in class performance.