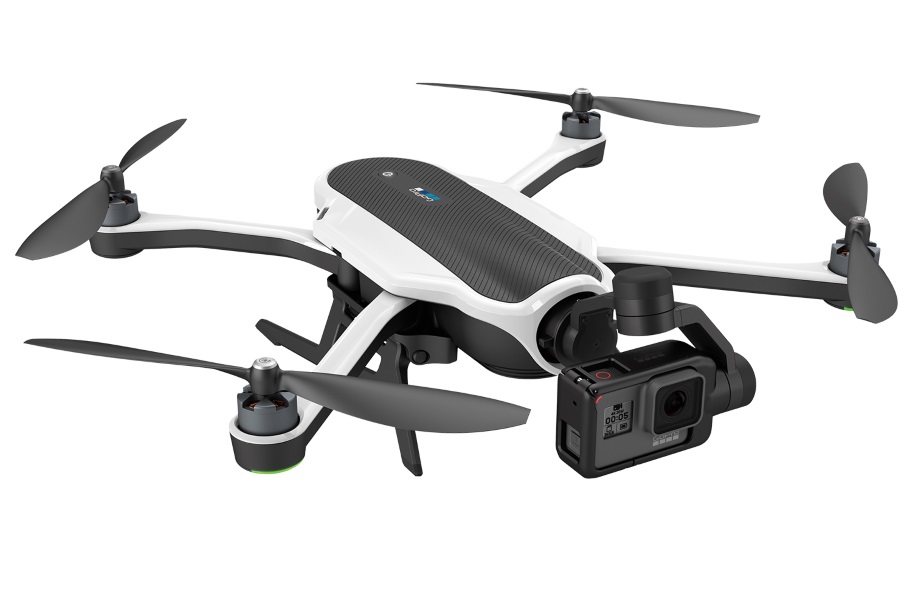 KARMA – Much More Than a Drone.
The new Karma is a quadcopter drone that features a 3-axis gimbal for stabilization of video footage, and the attachment places the camera out in front of the props for interference free recording, and it will retail for $799 without a camera.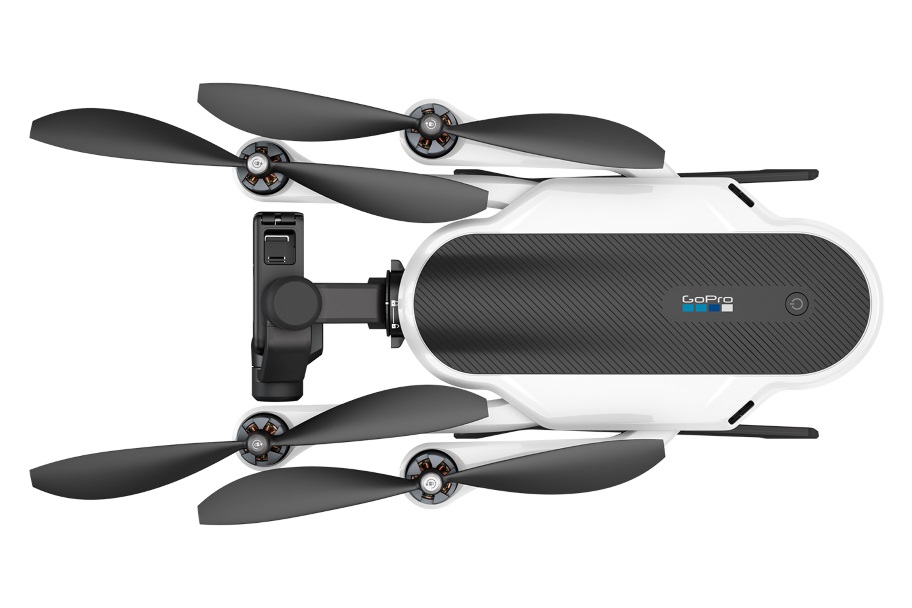 The arms fold into the units body for storage and transport, offering up a compact entity.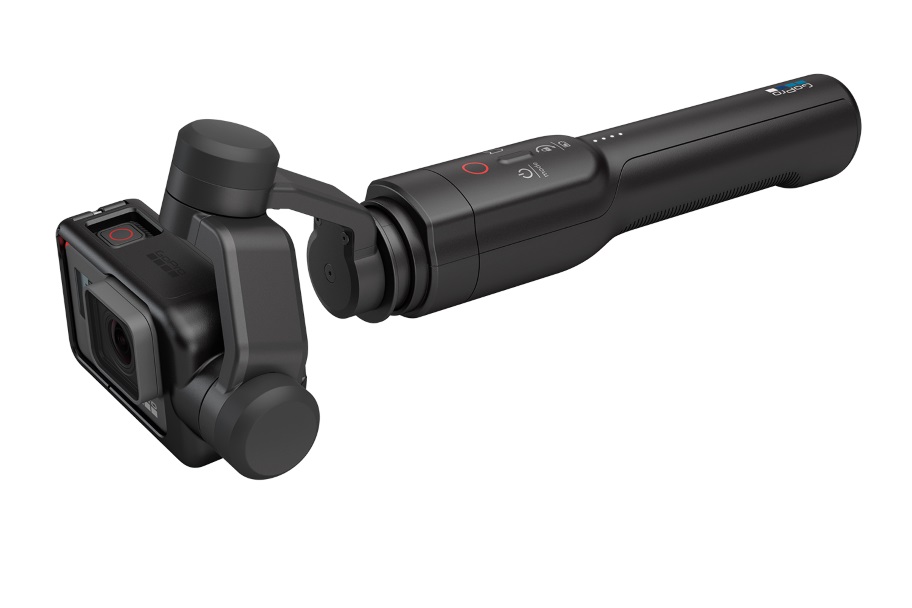 The gimbal system itself can be removed from the unit and be attached to the included handheld Karma Grip, which features camera buttons for operational control of shutter, modes, and angle of the gimbal. Also, the grip system can be mounted to vehicles, gear and more, making for a versatile component.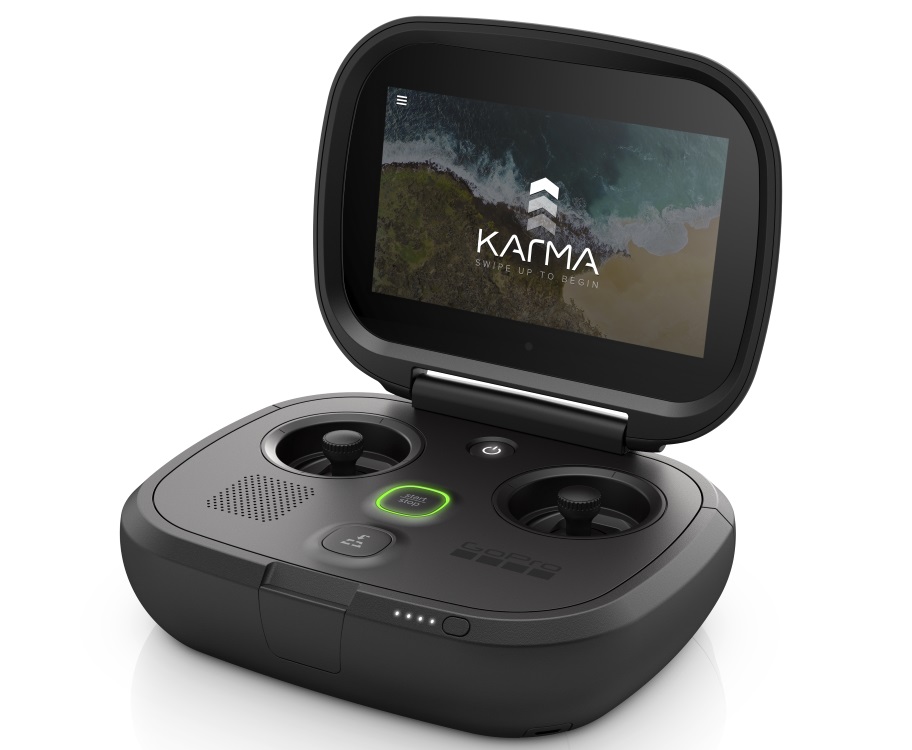 The remote controller that operates the Karma has two joysticks, a take-off/land button, and a built-in touchscreen, and looks a like a video game controller. You can also pair the remote to your smartphone or tablet.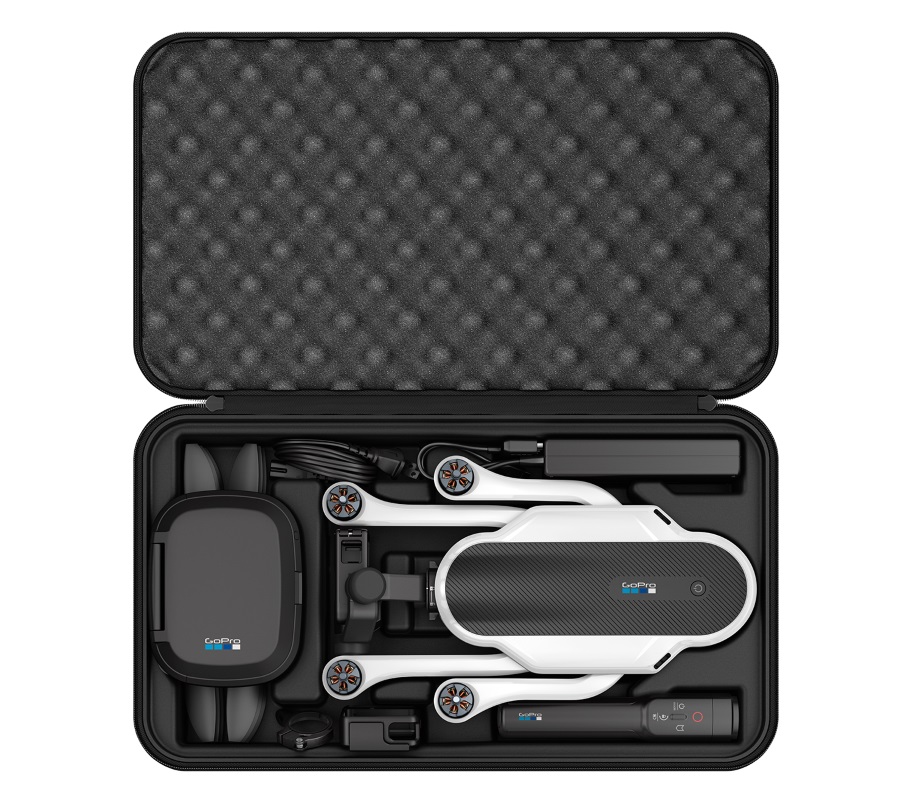 The Karma drone features a compact design and can fit in the included case/backup or any small pack. The system includes the Karma drone, gimbal, gimbal grip, controller, propellers and battery/charger and case.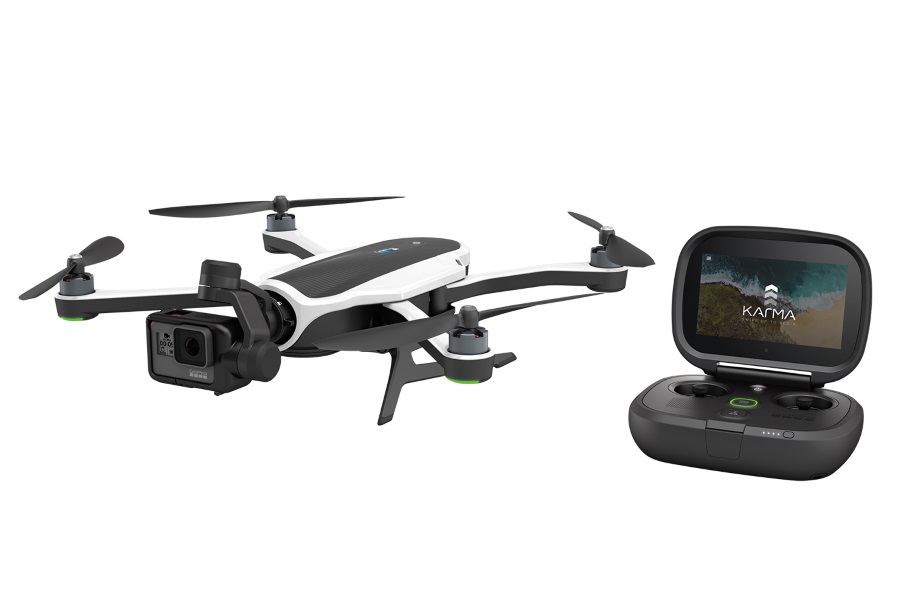 Karma features a painless out-of-the-box experience unlike any other drone in the
market:
Compact and foldable, the entire system fits into the included backpack that's so comfortable to wear during any activity; users will forget they've got it on.
A game-style controller features an integrated touch display, making it fun, fast and easy to fly without the need for a separate phone or tablet to see what your drone sees.
The 3-axis camera stabilizer can be removed from the drone and attached to the included Karma Grip for capturing ultra-smooth handheld and gear-mounted footage.
[youtube width="853″ height="480″]https://www.youtube.com/watch?v=CjNjcrQZtd8[/youtube]
Karma Specs
Maximum Speed
35 mph (15 m/s)
Maximum Distance
3280ft (1000m)
Maximum Flight Altitude
14,500ft (4,500m)
Maximum Wind Resistance
22mph (10m/s)
Operating Frequency
2.4GHz
Dimensions (Opened/No Propellers)
Length: 12in (303mm)
Width: 16.2in (411mm)
Height: 4.6in (117mm)
Dimensions (Folded/Transport)
Length: 14.4in (365.2mm)
Width: 8.8in (224.3mm)
Height: 3.5in (89.9mm)
Propeller Length
10in (25.4cm)
Weight
35.5oz (1006g)
Karma will be available October 23rd in the following bundles:
Karma without a GoPro camera for $799.99 MSRP
Karma bundled with HERO5 Black for $1099.99 MSRP
Karma bundled with HERO5 Session for $999.99 MSRP (available in early 2017)