Bell
The new Bell Super 3R is an All Mountain helmet that has a removable and protective chin bar that can be easily attached and detached during a riding session. It follows in the footsteps of its 2R brethren, but they've added the new Float Fit retention system, MIPS protection on all models and utilized a different mold for an improved fit and decreased the thickness of the cheek padding on the chin bar. You can detach the chin bar and enjoy the comfort and ventilation of a regular helmet or add the chin bar and get the versatility and protection of a full-face helmet. The new Float Fit system improves the fit and comfort by revising the shape both inside and out, and it's integrated directly with the MIPS system. It utilizes a Fusion In-Mold polycarbonate shell, a Goggleguide adjustable visor system, has 23 vents, an integrated breakaway camera mount and meets EN1078 and CPSC certifications.
It comes in six colors, three sizes and retails for $230.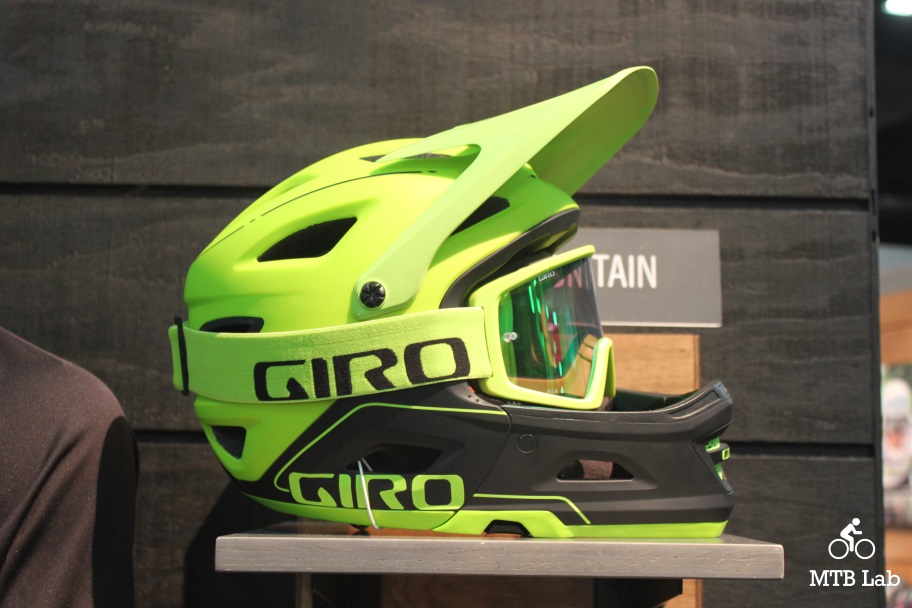 GIRO
The new Giro Switchblade MIPS is an All Mountain helmet that has a removable and protective chin bar that meets downhill helmets standards, including the CPSC, EN-1078, and ASTM-1952. In fact, it meets those ASTM downhill certifications both with and without its chin bar.  The chin bar is quickly and easily removable and replaceable by hand, making for a highly versatile and safe helmet. Without the chin bar installed the Switchblade has an over-the-ears style that is reminiscent of a motorcycle trials helmet, offering excellent protection that goes deeply over the neck and ears. It uses the Roc Loc Air DH retention system, has 20 vents, two visors (P.O.V. Plus and one with integrated camera mount) and utilizes an In-Mold construction.
It comes in six colors, three sizes and retails for $250.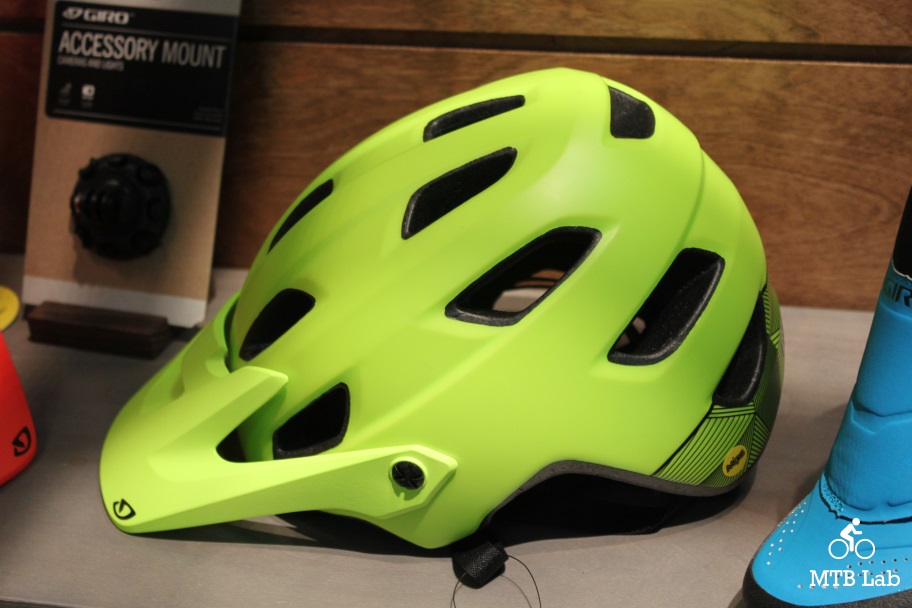 The new Chronicle MIPS helmet has some of the stylings of the Montaro, but uses a different padding design, has slightly deeper coverage and comes in at a more affordable $100 price point. It uses the Roc Loc 5 retention system, has an In-Mold polycarbonate shell with EPS liner, a P.O.V. Plus visor, has 14 large vents and Coolmax padding.
It comes in six colors, three sizes and retails for $100.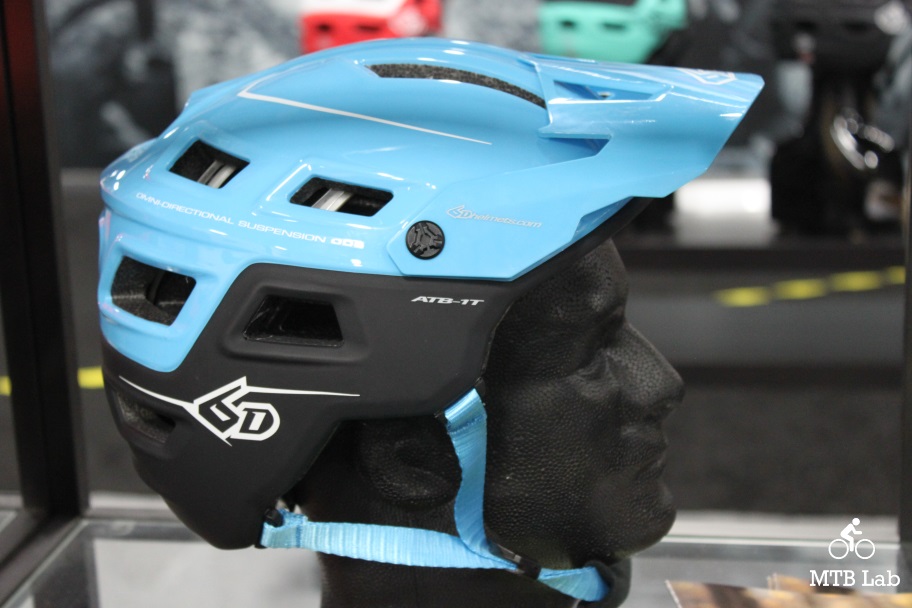 6D
The 6D ATB-1T is 3/4 coverage mountain bike helmet that uses their innovative and revolutionary Omni-Directional Suspension (ODS) technology. The ATB-1T reduces the transfer of angular acceleration using the 3-dimensional displacement capability of the ODS system. Low-threshold energy compliance is also dramatically improved providing a more forgiving helmet over a much broader range of energy demands. At the show, they received the prestigious Mountain Accessory of the Year Award (Congrats).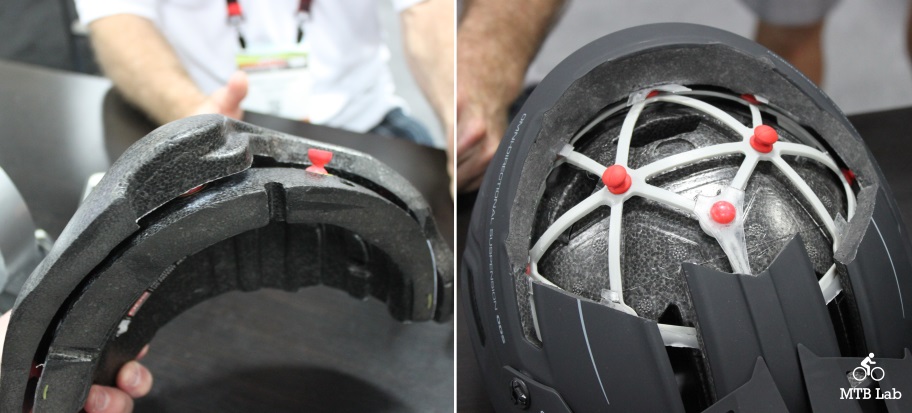 The helmet has two separate EPS liners separated by 27 elastic isolation dampers, and the air gap offers exceptional airflow and ventilation.
 It offers some outstanding safety characteristics:
3-dimensional displacement of the inner liner upon impact
Uncouples the impact force at the outer shell from the riders head
Superior performance for low, medium, and high-velocity impacts
Significantly reduces Linear Accelerations
Mitigates Angular Acceleration forces to the head and brain
Increases 'Time-to-Peak' values by roughly double (lessens severity)
Delivers progressive 'ride-down' for low, medium, and high-velocity impacts
Self re-centering alignment when the impact load is removed
The helmet is EN 1078, and CPSC certified, use a polycarbonate with their modular ODS carried system, a Fidlock magnetic buckle, 15 vents, an adjustable fitment system and a replaceable inner EPS liner.
The ATB-1T helmet comes in six different colors, one size and retails for $269.