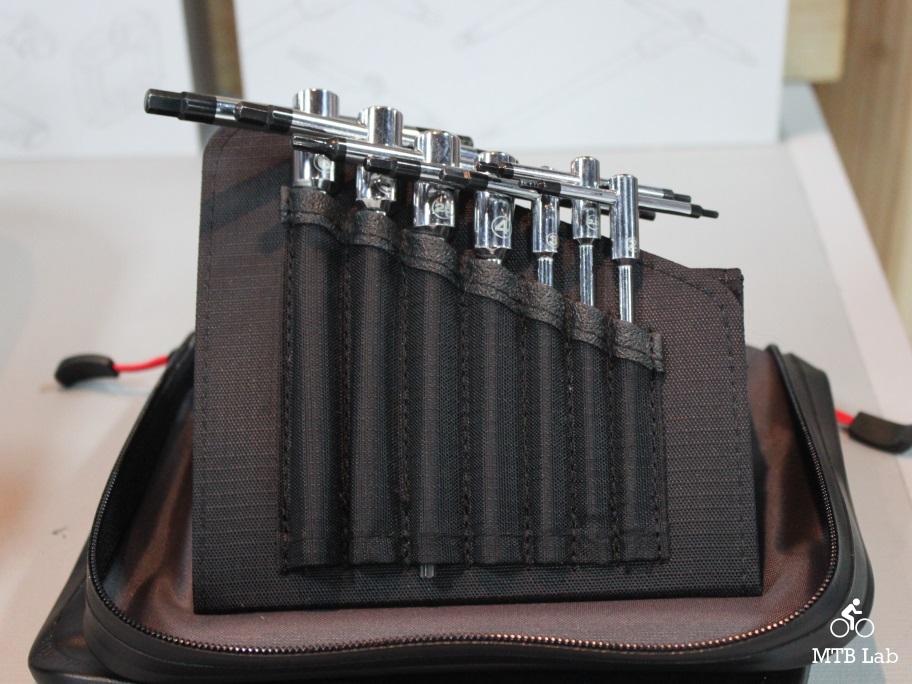 Feedback Sports T-Handle Tool Kit
The T-Handle is their smallest toolkit and contains seven T-handle wrenches, which should cover most repair and maintenance work. It comes with a 2, 2.5, 3, 4, 5 and 6mm Hex and T25 TORX, which are the most common tools needed for working on a bike, outside of the occasional need for an 8mm size. It has a robust TPU nylon coated case, and the T-handles are made with S2 steel for strength and durability. The T-handle's are gorgeous tools, and they feel excellent in the hands and would be great additions to the home shop or the vehicle.
The eye candy T-handle kit weighs 2.8 lbs and retails for $129.99 and would be a perfect kit to toss into your vehicle for quick fixes.
2.5 – 6mm hex and T25 TORX
T-shape for high and low torque
Professional grade durability / S2 steel
TPU coated nylon case
For additional information refer to feedbacksports.com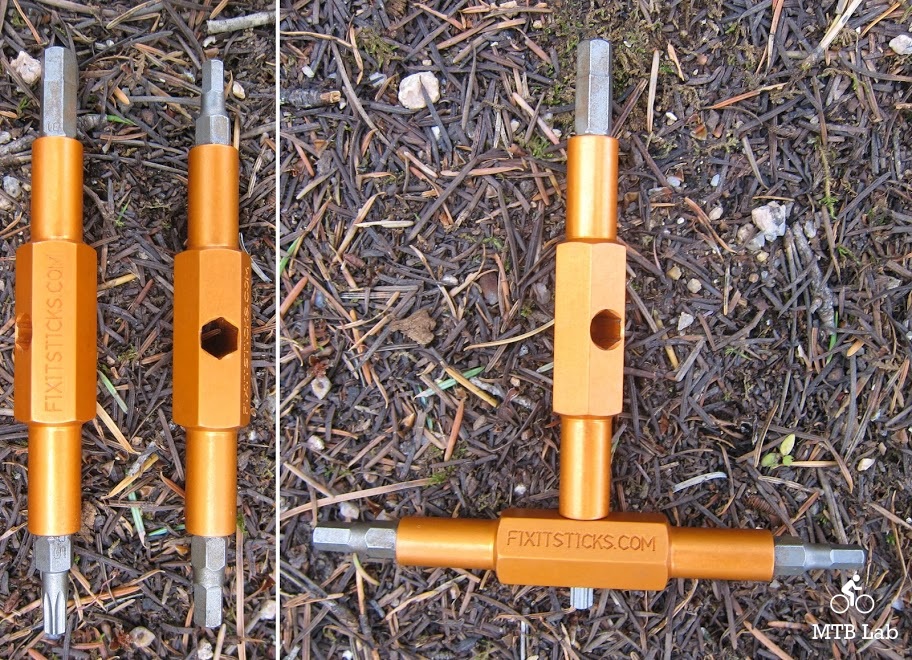 Fix It Sticks
FixIt Sticks is an innovative bike tool that was created by Brian Davis who became frustrated with the common multi-tools he carried in his pocket, and after lots of prototyping, designing and manufacturing the product came to fruition. The modular two-piece tool has four permanently pressed in stainless steel bits on each of their ends, and you mesh the pieces together to form a dual T-handle wrench. It's crafted from anodized CNC aluminum, weighs 54 grams and can apply up to 15 Nm of torque to fasteners.
It comes in a slew of options using differently attached steel bits and retails from $25 to $30 depending on the version. The $25 sets include their new The Bracket holder while the $30 ones have their fabric carrying case. I appreciated that the Fix It Sticks are customizable, and it was nice to be able to choose almost any combination of the four bits on the tools ends to match my particular bike's requirements. They recently released The Bracket, an 8-gram plastic tool holder that carries two of the original Fix It Sticks, and it's designed to mount under any standard water bottle cage or by itself.
Available Options
Standard A (4mm, 5mm, 6mm Hex, Slotted 5mm Wide)
Standard B (4mm, 5mm, 6mm Hex, Phillips #2)
Roadie A (3mm, 4mm, 5mm Hex, Phillips #2)
Roadie B (2.5mm, 4mm, 5mm Hex, Phillips #2)
Mountain (4mm, 5mm, 6mm Hex, Torx 25)
SRAM Inspired (2.5mm, 4mm, 5mm Hex, Torx 25)
The Original Fix It Sticks contain bits that are permanently fixed, and they also offer their Replaceable Edition for $30. The Replaceable Edition has magnetized end slots so you can swap out its bits, and it comes with 2,  2.5, 3, 4, 5, 6mm hex, T-25 and #2 Phillips sizes.
For further information refer to fixitsticks.com and a full review at Fix It Sticks Multi-Tool and Bracket Holder Review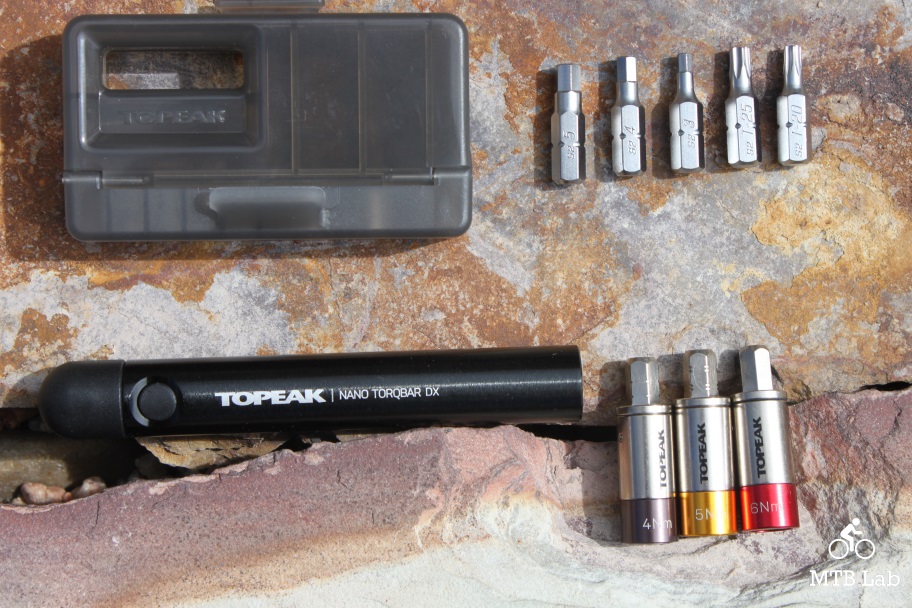 Topeak Nano TorqBar
The Nano TorqBar is a mini preset torque wrench that's a precision-crafted and high-quality tool for the shop, home, and trail use. The Nano Torq product consists of the TorqBar torque wrench and the torque limiting TorqBit's, which come in preset values of 4Nm, 5Nm, and 6Nm. It utilizes an advanced torque limit release design that consistently applies precise torque values on component bolts for safety and prevents damage to various parts, especially carbon fiber products. It comes in several kit versions and retails from $30 to $80, depending upon the packages constitutes.
The 110mm long TorqBar handle can magnetically carry two bits internally, and a TorqBit resides on the end, making for a compact and highly portable tool.
It comes in multiple kit forms, the TorqBar, the TorqBox and individual TorqBits:
TorqBar: TorqBar and TorqBit (4Nm, 5Nm, or 6Nm separately or all together) and tool bits (3/4/5mm hex & T20/T25 Torx) => full kit $80, partial kit $40
TorqBox: TorqBit (4Nm, 5Nm, or 6Nm separately or all together) and tool bits (3/4/5mm hex & T20/T25 Torx) => full kit $40, partial kit $30
TorqBit: 4Nm, 5Nm, or 6Nm separately
For additional information refer to topeak.com and a full review at Topeak Nano TorqBar Review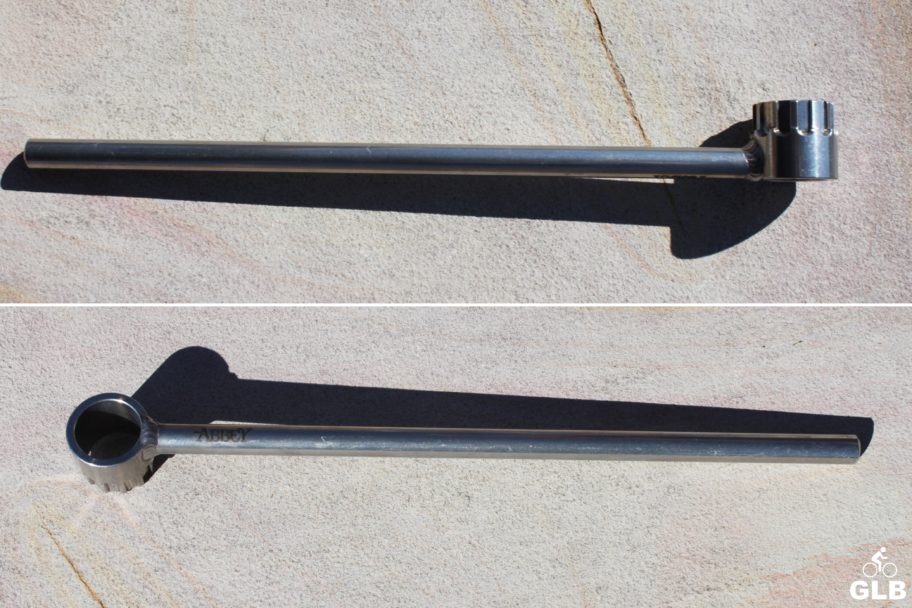 Abbey Bike Works Crombie Cassette Tool
Abbey Bike Works produces made in the USA professional quality bike tools out of their headquarters in Bend Oregon. Jason Quade is the artisan that started the company and the principal craftsman and designer behind tools. Anyone that seen or has used their tools will immediately salivate over the fit and finish of the products; they're extremely useful and works of art.
The Crombie tool is named after the renowned pro bike mechanic Jeff Crombie. He approached Abbey Bike Works about creating a tool that could work on the cassette lock rings without having to remove the skewer, and the  Crombie tool is the fruition of that collaboration.
The splined portion of the Crombie tool utilized 17-4 stainless steel for durability and welded onto an 8.5″ x 3/8″ solid steel rod (the dual side model uses 1/2″ stock). It comes in a Single Sided version with either Campy or Shimano options for $40 and the Standard Crombie head with dual Campy/Shimano Spline for $50. Also, both models come with a lighter SL version that utilizes a hollow core handle and costs $45 and $55 respectively.
They also make a stunning set of Suspension Top Cap Sockets in 24, 26, 28, 30 and 32mm sizes, with singles coming in 28-32mm.
For further information refer to abbeybiketools.com and a full review of Abbey Bike Works Crombie Cassette Tool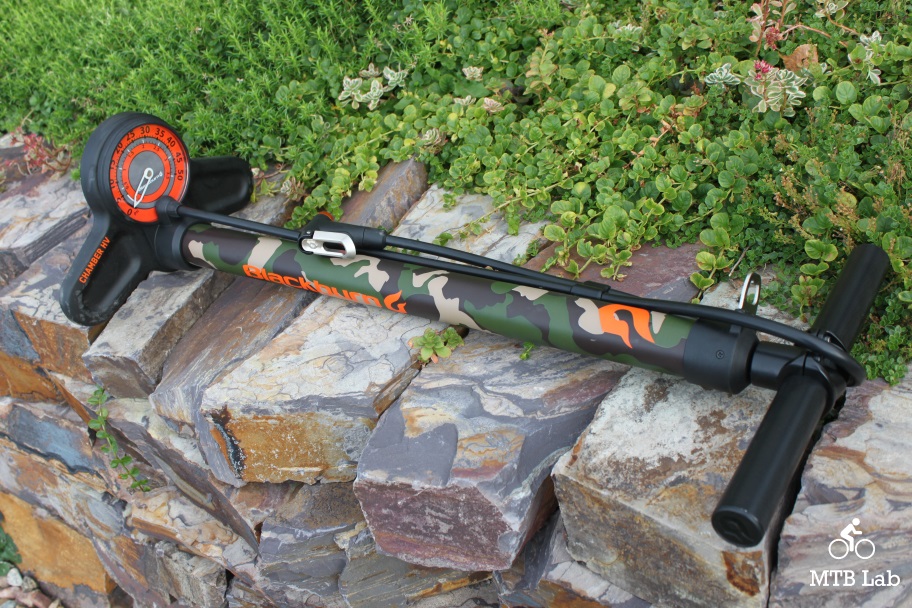 Blackburn Chamber HV Floor Pump
The Chamber HV floor pump is well-built and durable and is extremely functional for pumping up fat mountain bike tires due to its oversized barrel and long stroke with highlights to its large easy to read pressure gauge. The high-volume Chamber HV floor pump uses an oversized steel barrel, with a 21.5″ stroke, and can inflate tires to 50 psi/3.4 bars. It features a large 4″ diameter pressure gauge, an extra wide handle, a stable steel base, an integrated bottle opener, their Anyvalve pump head with a 47″ long hose, and it retails for $79.99.
Most floor pumps are designed for high pressure and low volume road tires and can be somewhat ill-suited for pumping up their monstrous high-volume mountain bike brethren. Hook up a regular floor pump to inflate a big mountain bike tire, and you'll be stroking seemingly forever to get it to its anemic pressure setting. Mountain bike tires are wider and fatter than cross and road tires and require a lower overall pressure and a greater volume of air for proper inflation. Typical mtb tires might require pressures between 25-40 psi, while Plus and semi-Fat need 15-25 psi and Fat need 8-15 psi. The Chamber HV pump creates over twice as much air per stroke than their other floor models so you can quickly inflate high-volume and low-pressure mountain bike tires. Its large-diameter barrel gives more volume per stroke.
For further information refer to blackburndesign.com and a full review at Blackburn Chamber HV Floor Pump Review