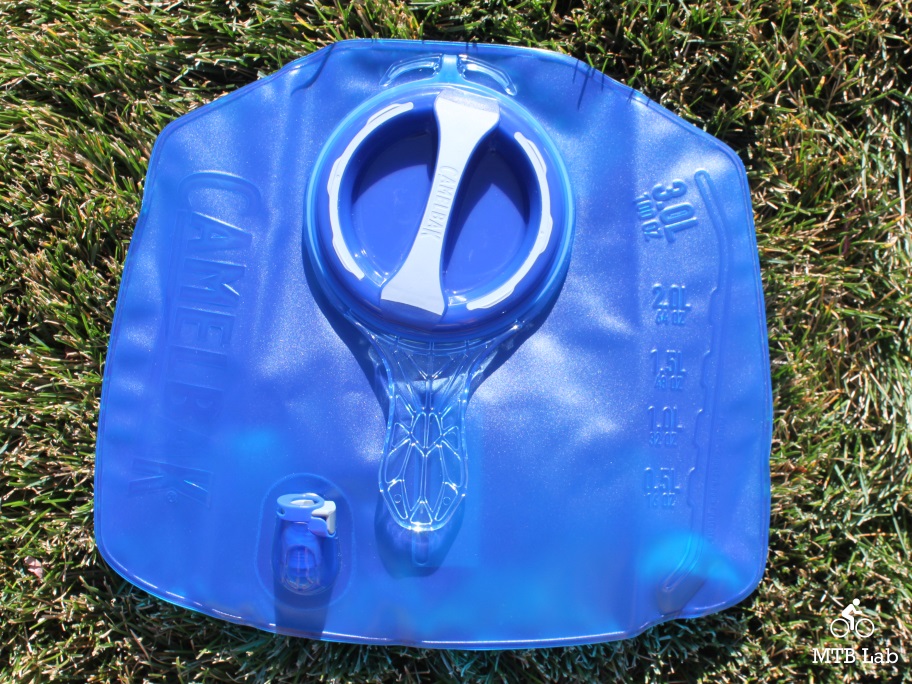 The new CamelBak Crux reservoir upgrades their Antidote reservoir predecessors with some much-needed improvements, including an excellent, easy open/close cap system, a larger diameter hose for faster water flow, a leak proof on/off lever and a one-handed handle for easy holding.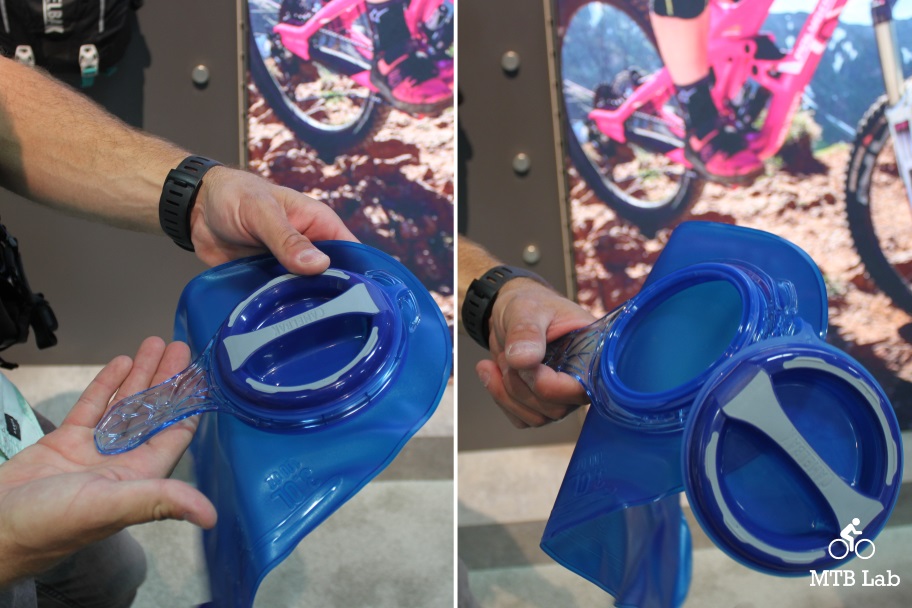 The upgraded cap system is simple to take on and off without any binding issues or sealing problems with the gasket. You no longer need to align the cap up correctly and instead just quickly twist the cap closed from any position. So far during my five weeks of use it hasn't leaked or caused any difficulty issues getting it open and closed, which is a vast improvement over its predecessor. The elongated ergonomic handle is easy to hold with one hand and ensures the reservoir stays wide open for a filling and provides for a spill-free closing. The cap now flops away from the handle and stays completely out of the way to simplify both filling and cleaning, which is a welcome change since its predecessor annoying got in the way during any activity.
Just like their Antidote reservoir, there is a baffle that runs down the middle of the interior to create a lower profile for improved packing and storage and to prevent unwanted water sloshing.
The drinking tubes diameter was increased in size and now delivers 20% more water with every sip, which offers a much better flow rate and prevents the water from getting as hot while it sits in the tube. The Big Bite Valve with its self-sealing silicone design is mounted at a 45-degree angle to an upgraded on-off lever that creates a simple and ergonomic way to shut off the water with one hand for an entirely leak-proof system. The new angle of the valve is much easier to drink from, and the larger diameter hose was less exerting, and the intuitive on-off lever is full proof and easier to use. The new large diameter and higher flow rate hose system are compatible with current CamelBak reservoir systems so you could upgrade to get the improved technology if desired.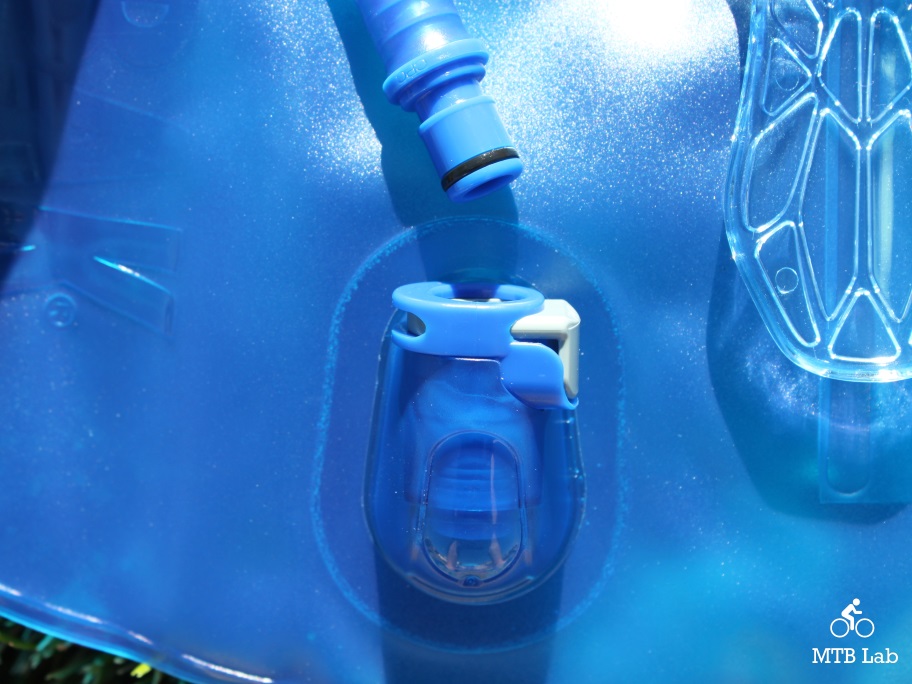 The tube continues to connect to the reservoir with their proven Quick Link system, and it allows the drink tube to be easily disconnected and remain routed through the pack. The reservoir exit port automatically shuts itself off for a leak-proof removal and while refilling. You still need to be careful of any remaining water in the tube during the disconnection, but blowing it into the reservoir before hand alleviates almost all of the residue.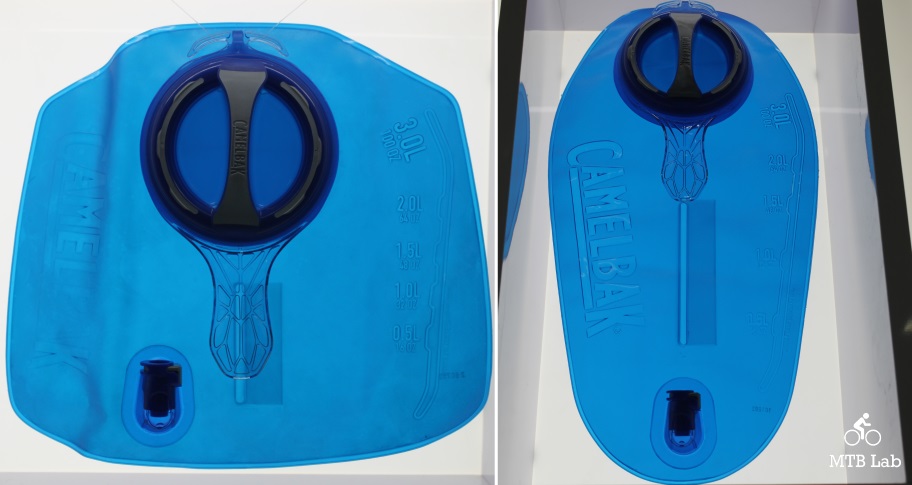 The Crux reservoir comes in several shapes and designs including the traditional vertical reservoir or the newer Low Rider lumbar design that lowers center of gravity, and they're meant to integrate into their packs and optimize how water is carried for different sports and activities. The Crux comes in four versions, the standard 3-liter ($35), the 3-liter Lumbar ($38), the 2-liter ($33) and 1.5-liter ($30) sizes. They can be purchased individually and will also come with any of the new 2017 hydration packs.
Like all CamelBak products, Crux reservoirs are covered by the CamelBak Got Your Bak Lifetime Guarantee, and they all use a PU film which is BPA/BPS/BPF free and has Hydroguard antimicrobial technology.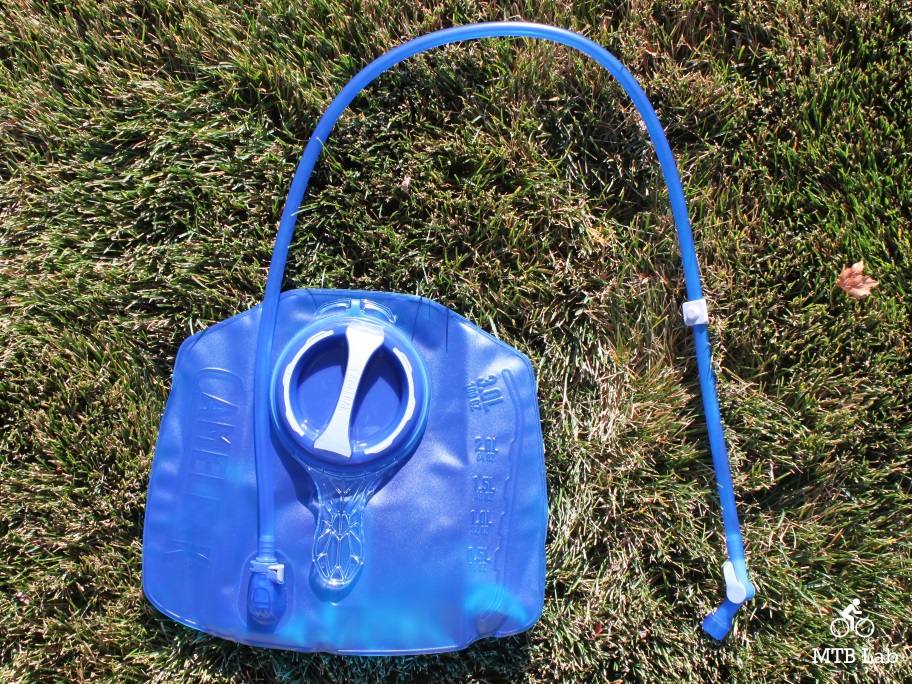 Bottom Line
The CamelBak Crux reservoir adds some drastically improved features over its Antidote predecessor, including a significantly easier to use opening and closing cap that doesn't leak and completely flips out of the way for cleaning and filling, a larger diameter hose for better sipping, and an angled bite valve with an intuitive on-off lever.
Specs
Easy open/close leak-proof cap
Leak-proof on/off lever – water when you want it, none when you don't
20% more water per sip -faster water flow powers
Hold on – ergonomic handle for one-hand fill
Reservoir Baffle – creates a low-profile fit for easy pack loading
Hydroguard – antimicrobial technology inhibits the growth of bacteria in the reservoir and tube
BPA / BPS / BPF FREE
Big Bite valve – easy bite and sip Valve self-seals after each drink, eliminating annoying drips
Quick Link System – easy removal of the reservoir from your pack by disconnecting the drink tube with an auto shut-off to prevent leakage