Here a slew of great electronics and gadgets for the holidays. Including the GPS cycling computers Wahoo Fitness ELEMNT and Bryton Rider 310, Skulpt for measuring fat and muscle, AfterShokz Trekz Titanium headphones, GoPro HERO5 Black POV camera and Light & Motion Seca 2200d light.
Wahoo Fitness ELEMNT
The ELEMNT GPS bike computer had a plethora of features and functions and was incredibly simple to setup to begin using. Just install the ELEMNT app, scan the initial QR on the ELEMNT screen to pair it with your smartphone and start riding. Any customization is done within the app, making for easy and instant changes to the data that appears on the ELEMNT pages. Six buttons on the ELEMNT perform all the activities, and the three lower ones are highlighted on screen with their current functions that they perform. It can display the standard cycling fitness information and connects using ANT+, Bluetooth Smart, and WiFi protocols so that you can pair multiple devices and sensors. My favorite feature is the five side LED's which can show the current zones for HR, Speed, and Power, which facilitates training and performance. It will also auto upload your rides and workouts to your favorite fitness accounts, including Strava, RideWithGPS, TrainingPeaks, SportTracks, etc. It has a 17-hour battery life, a 2.7-inch LCD, comes with three mounts (stem, out-front, aero) and weighs 3.5 ounces.
The ELEMNT retails for $329.99, and for additional information refer to wahoofitness.com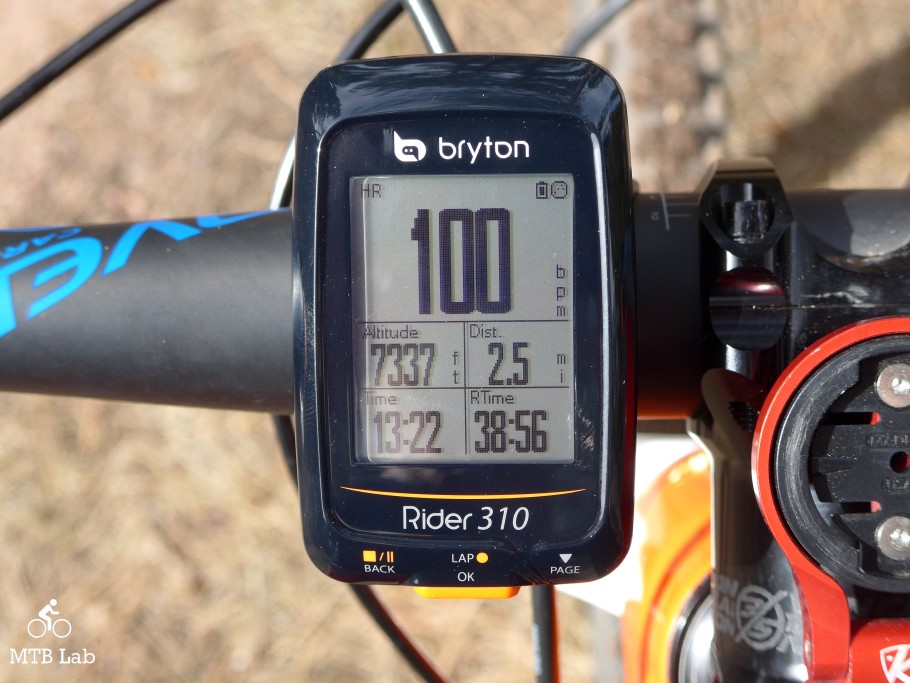 Bryton Rider 310
The Bryton Rider 310 is a light and compact GPS computer, that was made specifically for cycling. The $100 receiver is cost conscious but still offers excellent performance, and can track distance, speed, location and elevation using a sensitive GPS chipset and a barometric altimeter. The displayed data is highly configurable and has up to five scrollable data screens. Recorded data is easily downloaded to a PC using a USB cable, and the data can be analyzed with Bryton training software. The Rider 310 can synchronize wirelessly using the ANT+ network protocol and pair with compatible power meters, speed/cadence sensors and heart rate monitors. It also has Bluetooth capabilities for a smartphone but not for sensor pairings. The unit can store up to 300 hours of history, and has a 36-hour battery; the latter is greatly due to not having any mapping capabilities.
Comparing the Rider 310 against the comparable Garmin Edge 25, it's cheaper at $100 vs. $170, has a 36-hour battery life vs. 8 hours, and has a barometric altimeter, and has a power meter and temperature capabilities, all of which make it a performance oriented and affordable GPS cycling computer.
For further information refer to brytonsport.com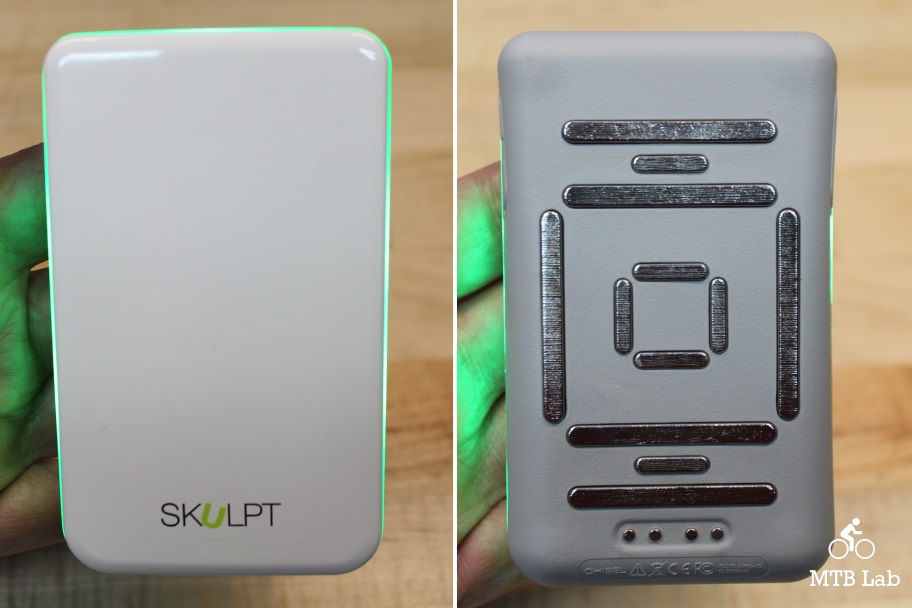 Skulpt
The Skulpt is a pretty nifty device that lets you find your body fat percentage on various muscles locations on your body. Using Electrical Impedance Myography, it uses its 12 sensors to send a small current past the subcutaneous fat and through the muscle and come up with the values. This portable, lightweight device tracks the result of your fitness progress. It measures when you're losing fat and gaining muscle, by providing a measure of Muscle Quality (MQ) and fat percentage for individual muscles or your whole body. A matching mobile app tracks your progress over time and lets you see which are your strongest muscles or which muscles need work. The technology used in the Skulpt is called Electrical Impedance Myography (EIM). It has 12 sensors on the back with optimized configurations and frequencies.
When placed on the muscle, it sends a small current past the subcutaneous fat and through the muscle. Since current flows differently in fat than in muscle, and in a fit muscle than an unfit one, the EIM technique can evaluate the quality of the muscle, and the percentage of surrounding fat.
Measures Muscle Quality (MQ) and fat percentage
Provides results for up to 24 different muscles
Measures total body fat % and MQ from 4 measurements: biceps, triceps, abs, quads
Portable, splash proof, and easy to use
Sync wirelessly via Bluetooth Smart to your smartphone
The Skulpt retails for $99 and for additional information refer to skulpt.me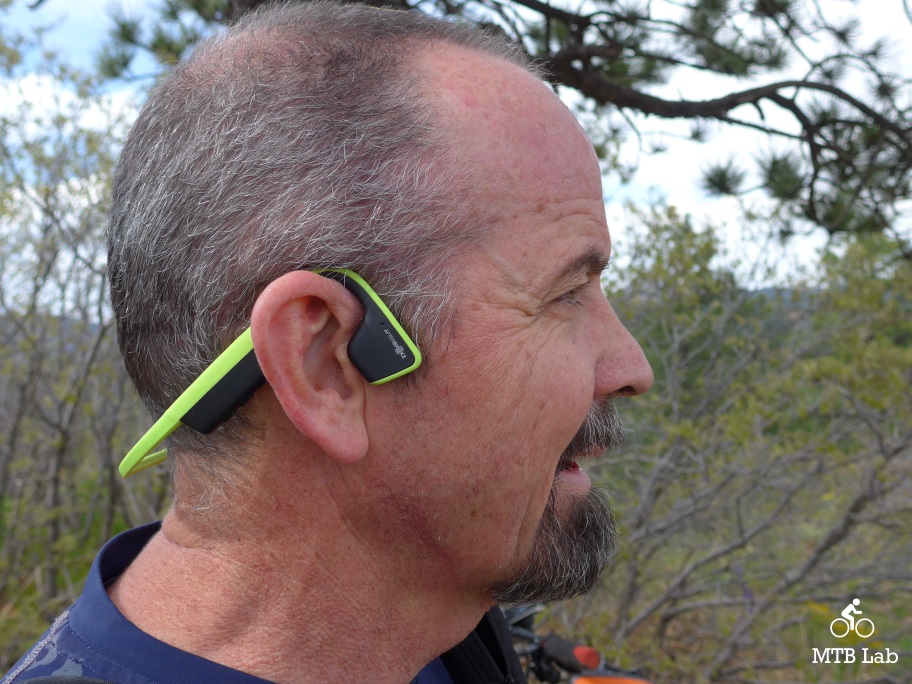 AfterShokz Trekz Titanium
The AfterShokz Trekz Titanium headphone uses the bone conduction technology to transmit great fidelity sound through the listener's cheekbones to the inner ear, bypassing the eardrum completely along with a rubberized, thin and flexible titanium frame that offers extreme comfort, strength, and durability.
AfterShokz makes open ear sports headphones, which are lightweight, sweat and water resistant. Their design uses bone conduction technology, which allows the user to listen to music and still safely hears the external ambient noise. Headphones and earbuds block out most of the exterior noise from the world, which is fine when you are in a safe environment and just want to immerse yourself in your music. In the world of sports, whether it's running, hiking, walking, or biking, you need to pick up the ambient sounds and spatial cues in the world around you. For safety reasons, you want to be fully cognizant of your surroundings so you can hear cars, traffic, dogs, wild animals, and other trail and road users.
I love the Trekz Titanium headphones, especially for biking, since they're extremely comfy, let me listen to music with great fidelity while riding along the trail, and I can still converse with people and hear ambient and background sounds for the utmost in safety.
They retail for $129.99. For further information refer to aftershokz.com and a full review at AfterShokz Trekz Titanium Headphone Review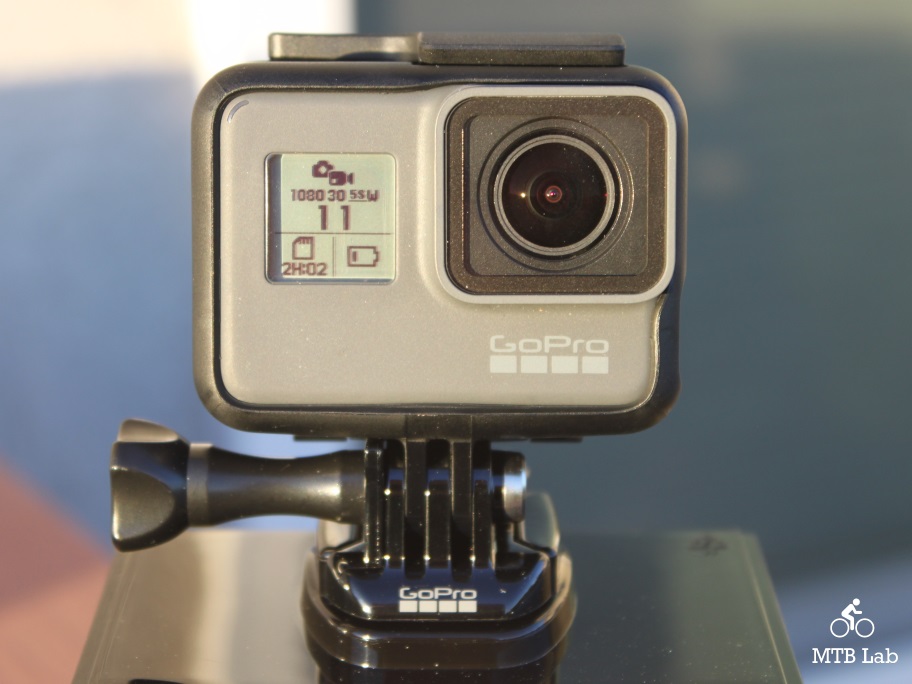 GoPro HERO5 Black
GoPro announced two cameras in its new HERO5 arsenal, the HERO5 Black, and the HERO5 Session. Besides the typical excellent video and photo imaging qualities, new additions include image stabilization, voice control interfacing, full camera waterproofing to 33 feet, and auto-upload of videos and photos to a cloud-based service. The HERO5 Black utilizes preexisting technologies including the capabilities to capture 4K footage at up to 30 frames per second, 12-megpixel photos, and a 2-inch color touchscreen. They have also added electronic image stabilization to smooth out the video on rugged terrain, built-in GPS for tagging locations, voice control interfacing for hands-free operation, waterproofed the camera so the external housing isn't required and best of all they dropped the price to $399.
I like the addition of the touchscreen to allow quick changes to the camera settings, though it's easily done within the smartphone app. My favorite new feature is the voice commands interface which allows multiple cameras functions to be performed with simple commands, such as such as "GoPro start recording" to start capturing footage or "GoPro take a photo" to initiate taking photographs or "That was sick" to tag a video, etc. It offers voice commands to power up and down the camera, starts and stop time lapse, performs tagging, captures a photo during video recording, etc. They just added the ability to add an overlay template on a video for GPS,  Speed, and G-Force data which makes for a pretty cool feature.
The HERO5 Session cube now gets the 4K recording at 30 fps, 10-megapixel photos, electronic image stabilization and support for voice commands and will retail for $299, and is just missing the LCD, GPS, and RAW photos features.
For further information refer to gopro.com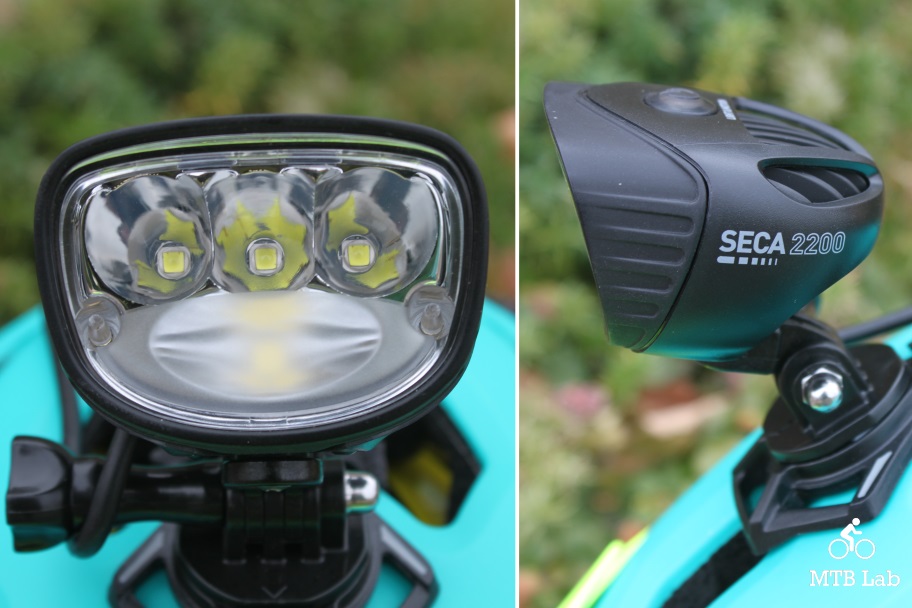 Light & Motion Seca 2200d
Light & Motion tweaked their Seca lineup this year and now have a model 2200 and 1800. The illuminated control buttons have been raised and are more prominently, so they have a better tactile feel when being used with gloved hands. The Seca 1800 now has four light beams, with the lower one being more defused for better trail functionality. The waterproof lights both feature CREE LED's, enhanced firmware, custom engineered reflector/optics that diffuses the bottom LED to cover an ultra-wide spread down in front and focuses the top LEDs for penetrating the darkness and maximizing riders' depth perception. Light & Motion is lighting up the drone market with their new Seca 2200d, which was optimized for smaller drones such as the 3DR Solo, DJI Phantom, and Inspire, the integrated GoPro interface is versatile and secure and offers multiple mounting options.
The Seca 2200d includes the 2200 lumen and a 2 Cell battery pack, a GoPro mount with an extension arm, a battery strap, a charger, and retails for $380. The Seca 2200 comes in two versions specifically made for biking; the standard full-fledged Seca 2200 Enduro comes with a 6-cell battery for $470, the Seca 2200 Race comes a 3-cell battery for $470.
For further information refer to lightandmotion.com