My fave item for 2016 is the feature filled GPS cycling computers Wahoo Fitness ELEMNT with the extremely functional side LED's which can show your current zones for heart rate. Other excellent electronics for the best of 2016 are the bone conduction AfterShokz Trekz Titanium headphones, and the voice controlled GoPro HERO5 Black POV camera. The best of 2016 for hydration gear was the CamelBak Skyline 10 LR Pack and their brand new Crux Reservoir with the easy to open and leak-proof screw top cap.
Wahoo Fitness ELEMNT
The ELEMNT GPS bike computer had a plethora of features and functions and was incredibly simple to setup to begin using. Just install the ELEMNT app, scan the initial QR on the ELEMNT screen to pair it with your smartphone and start riding. Any customization is done within the app, making for easy and instant changes to the data that appears on the ELEMNT pages. Six buttons on the ELEMNT perform all the activities, and the three lower ones are highlighted on screen with their current functions that they perform. It can display the standard cycling fitness information and connects using ANT+, Bluetooth Smart, and WiFi protocols so that you can pair multiple devices and sensors. My favorite feature is the five side LED's which can show the current zones for HR, Speed, and Power, which facilitates training and performance. It will also auto upload your rides and workouts to your favorite fitness accounts, including Strava, RideWithGPS, TrainingPeaks, SportTracks, etc. It has a 17-hour battery life, a 2.7-inch LCD, comes with three mounts (stem, out-front, aero) and weighs 3.5 ounces.
The ELEMNT retails for $329.99, and for additional information refer to wahoofitness.com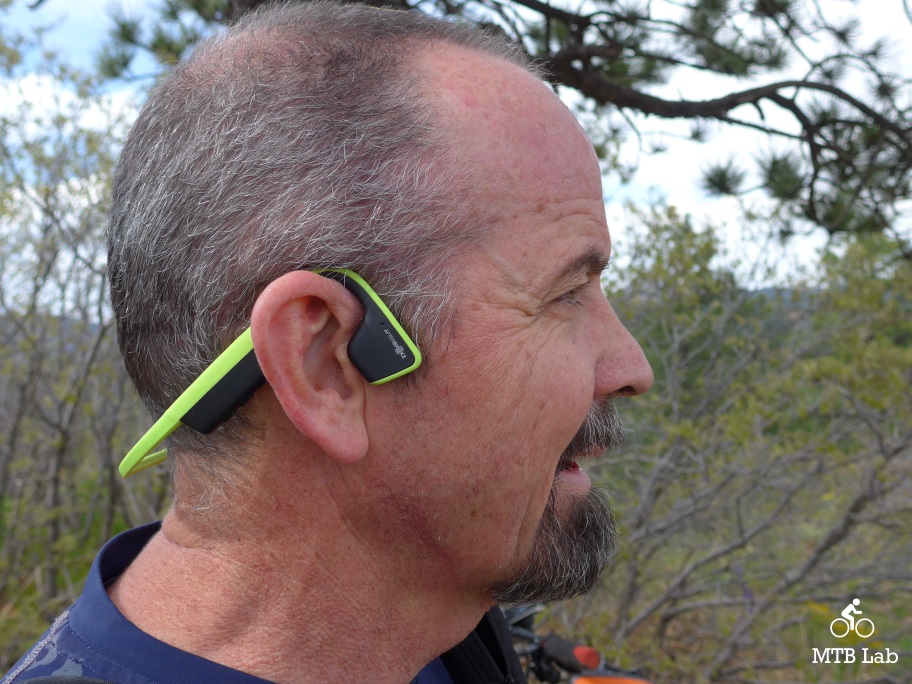 AfterShokz Trekz Titanium
The AfterShokz Trekz Titanium headphone uses the bone conduction technology to transmit great fidelity sound through the listener's cheekbones to the inner ear, bypassing the eardrum completely along with a rubberized, thin and flexible titanium frame that offers extreme comfort, strength, and durability.
AfterShokz makes open ear sports headphones, which are lightweight, sweat and water resistant. Their design uses bone conduction technology, which allows the user to listen to music and still safely hears the external ambient noise. Headphones and earbuds block out most of the exterior noise from the world, which is fine when you are in a safe environment and just want to immerse yourself in your music. In the world of sports, whether it's running, hiking, walking, or biking, you need to pick up the ambient sounds and spatial cues in the world around you. For safety reasons, you want to be fully cognizant of your surroundings so you can hear cars, traffic, dogs, wild animals, and other trail and road users.
I love the Trekz Titanium headphones, especially for biking, since they're extremely comfy, let me listen to music with great fidelity while riding along the trail, and I can still converse with people and hear ambient and background sounds for the utmost in safety.
They retail for $129.99. For further information refer to aftershokz.com and a full review at AfterShokz Trekz Titanium Headphone Review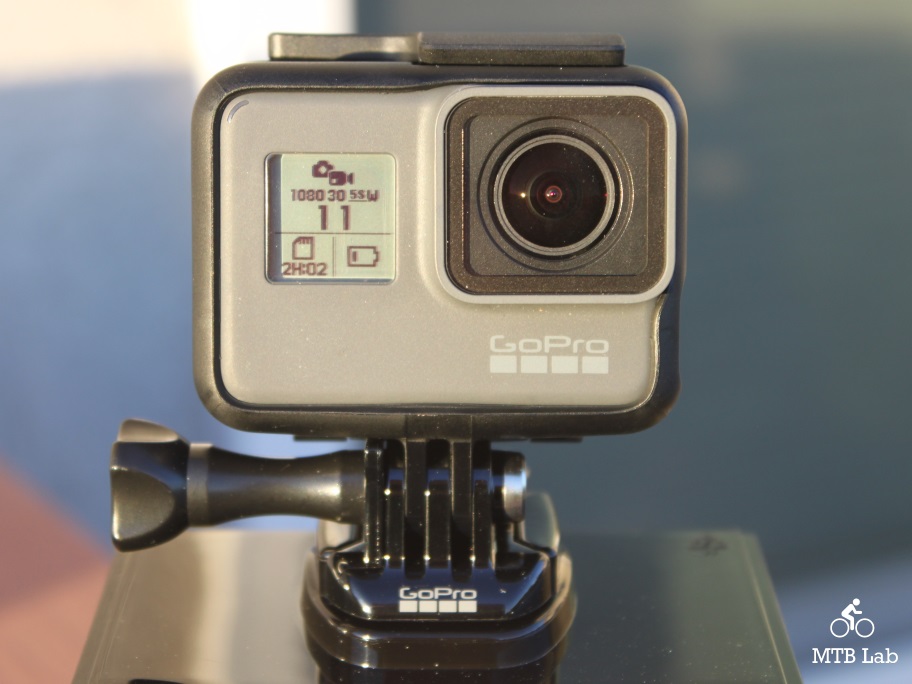 GoPro HERO5 Black
GoPro announced two cameras in its new HERO5 arsenal, the HERO5 Black, and the HERO5 Session. Besides the typical excellent video and photo imaging qualities, new additions include image stabilization, voice control interfacing, full camera waterproofing to 33 feet, and auto-upload of videos and photos to a cloud-based service. The HERO5 Black utilizes preexisting technologies including the capabilities to capture 4K footage at up to 30 frames per second, 12-megpixel photos, and a 2-inch color touchscreen. They have also added electronic image stabilization to smooth out the video on rugged terrain, built-in GPS for tagging locations, voice control interfacing for hands-free operation, waterproofed the camera so the external housing isn't required and best of all they dropped the price to $399.
I like the addition of the touchscreen to allow quick changes to the camera settings, though it's easily done within the smartphone app. My favorite new feature is the voice commands interface which allows multiple cameras functions to be performed with simple commands, such as such as "GoPro start recording" to start capturing footage or "GoPro take a photo" to initiate taking photographs or "That was sick" to tag a video, etc. It offers voice commands to power up and down the camera, starts and stop time lapse, performs tagging, captures a photo during video recording, etc. They just added the ability to add an overlay template on a video for GPS,  Speed, and G-Force data which makes for a pretty cool feature.
The HERO5 Session cube now gets the 4K recording at 30 fps, 10-megapixel photos, electronic image stabilization and support for voice commands and will retail for $299, and is just missing the LCD, GPS, and RAW photos features.
For further information refer to gopro.com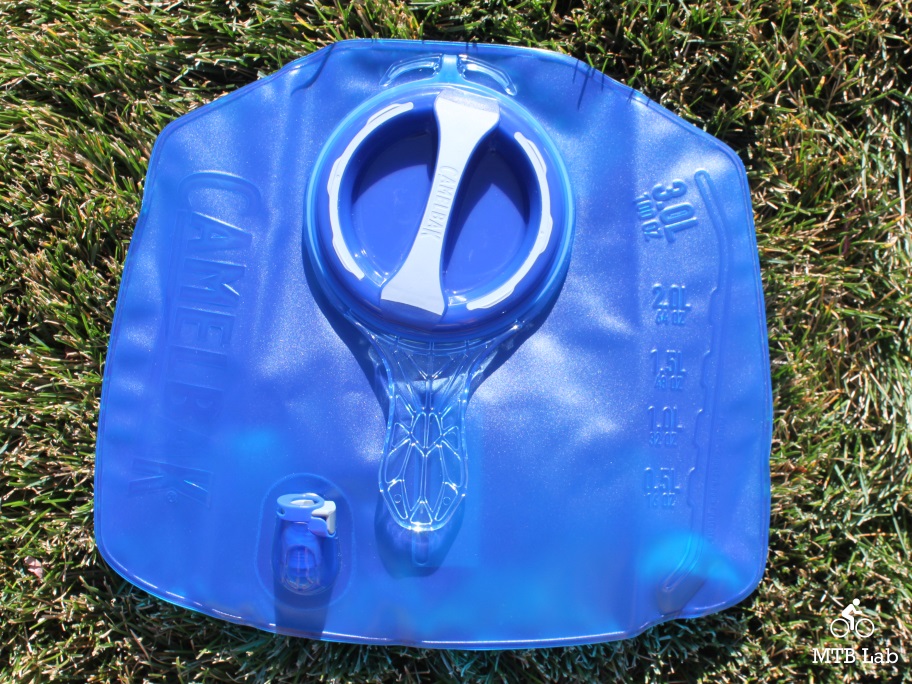 CamelBak Crux 
The new CamelBak Crux reservoir adds some drastically improved features over its Antidote predecessor, including a significantly easier to use opening and closing cap that doesn't leak and completely flips out of the way for cleaning and filling, a larger diameter hose for better sipping, and an angled bite valve with an intuitive on-off lever. The Crux comes in four versions, the standard 3-liter ($35), the 3-liter Lumbar ($38), the 2-liter ($33) and 1.5-liter ($30) sizes. They can be purchased individually and will also come with any of the new 2017 hydration packs.
Like all CamelBak products, Crux reservoirs are covered by the CamelBak Got Your Bak Lifetime Guarantee, and they all use a PU film which is BPA/BPS/BPF free and has Hydroguard anti-microbial technology.
For further information refer to www.camelbak.com and a full review at CamelBak Crux Reservoir Review

CamelBak Skyline 10 LR
The CamelBak Skyline 10 LR is an excellent All Mountain pack that is extremely stable and comfortable due to the synergy of the lumbar design, low slung reservoir, conformable back panel, and hip belt, and functional suspension system. The XV back panel's flexible plastic stiffener helps stabilize the load and the full and softly padded foam offer comfort and ventilation, though the lower back can get sweaty. The pack adheres to your back as it's Velcroed in place, and it carries the weight centered properly on your hips and lumbar, and it seems to all but disappear on your back.
The unisex Skyline 10 LR has a 7-liter storage capacity with great organizational pockets and comes in three color schemes, Black/Atomic Blue, Imperial Blue/Black/Ember and Ember/Charcoal and retails for $130. They also have a women's specific version called the Solstice 10LR, which comes in two color schemes and has an S-shaped harness and a slightly shorter back panel for a more ergonomic fit.
For further information refer to www.camelbak.com and a full review at CamelBak Skyline 10 LR Pack Review