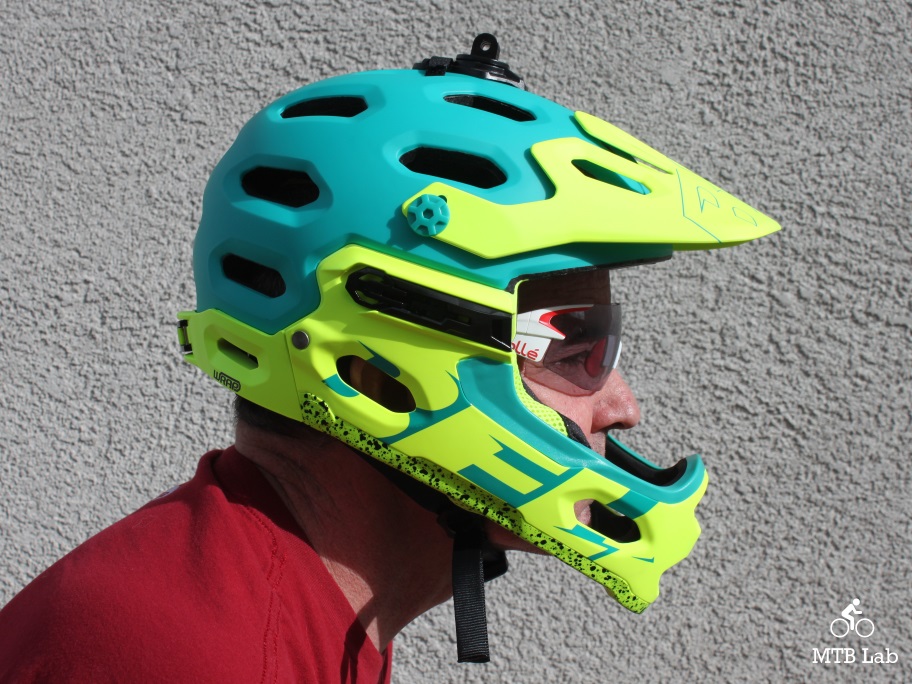 My Best of 2016 for safety and protection while bike riding is the Bell Super 3R helmet with a removable and protective chin bar and comfortable Slytech ElbowPro/KneePro NoShock XT Lite soft armor. For apparel my faves for 2016 are the warm Pearl Izumi Launch Thermal Jersey and their P.R.O. AmFIB Super Glove. Others Best of 2016 items are the Bolle 5th Element Sunglasses 5th Element sunglasses with superb optics and the all purpose Scott Shr-Alp RS.
Bell Super 3R
The new Bell Super 3R is an All Mountain helmet that has a removable and protective chin bar that can be easily attached and detached during a riding session. It follows in the footsteps of its 2R brethren, but they've added the new Float Fit retention system, MIPS protection on all models and utilized a different mold for an improved fit and an adjustable thickness system for the cheek pads on the chin bar. You can detach the chin bar and enjoy the comfort and ventilation of a regular helmet or add the chin bar and get the versatility and protection of a full-face helmet.
It comes in six colors, three sizes and retails for $230.
The comfortable Bell Super 3R offers an exceptional one helmet system, in which you can wear a regular full coverage All Mountain helmet for climbs and mellow terrain, and then switch to a full-face helmet for downhill's, all of which provides a greater margin of safety, security, protection and versatility. It's not a downhill full-face helmet, but it's more comfortable and lighter and cooler and has enough safety and protection for almost any activity. Although the $230 price isn't cheap, having the ability to switch between a standard and full-face with one helmet system makes it a worthwhile package. The new Float Fit retention system and revamped mold shape of the shell offered a more uniform and roomier fit, especially with its integration with the MIPS protection. It has great features, including the functional venting system, the breakaway GoPro mount, decent padding, lot's of comfort and of course the useful helmet and chin bar system.
For further information refer to bellhelmets.com and a full review at Bell Super 3R Helmet Review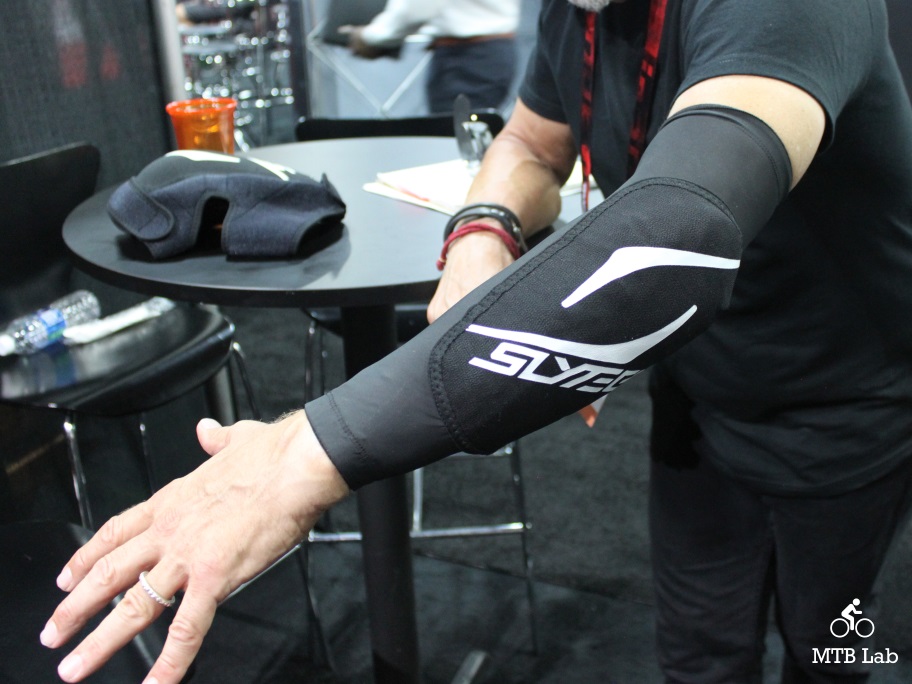 Slytech ElbowPro/KneePro NoShock XT Lite
The ElbowPro and KneePro NoShock XT Lite is their upscale soft armor for your elbow and knee, and it utilizes their 2nd Skin XT material molded into the NoShock honeycomb cone structure which dissipates impact forces multi-directionally. It features a stretchy mesh fabric body with excellent ventilation and comfort, silicone bands on the cuffs for secure positioning and an Armortex abrasion resistant panel on the front for durability and puncture protection. The armor has a good fit without any excessive movement or being overly constrictive and provides all day comfort, even while pedaling. I can see a set of the knee and elbow being perfect for all day sessions in most any terrain, offering great protection for a soft and comfortable armor that provides excellent pedaling characteristics.
The slip-on armor is EN 1621-1 Level 1 certified, comes in two sizes and retails for $94.99 for the elbow and $99.99 for the knee.
For further information refer to Slytech Protection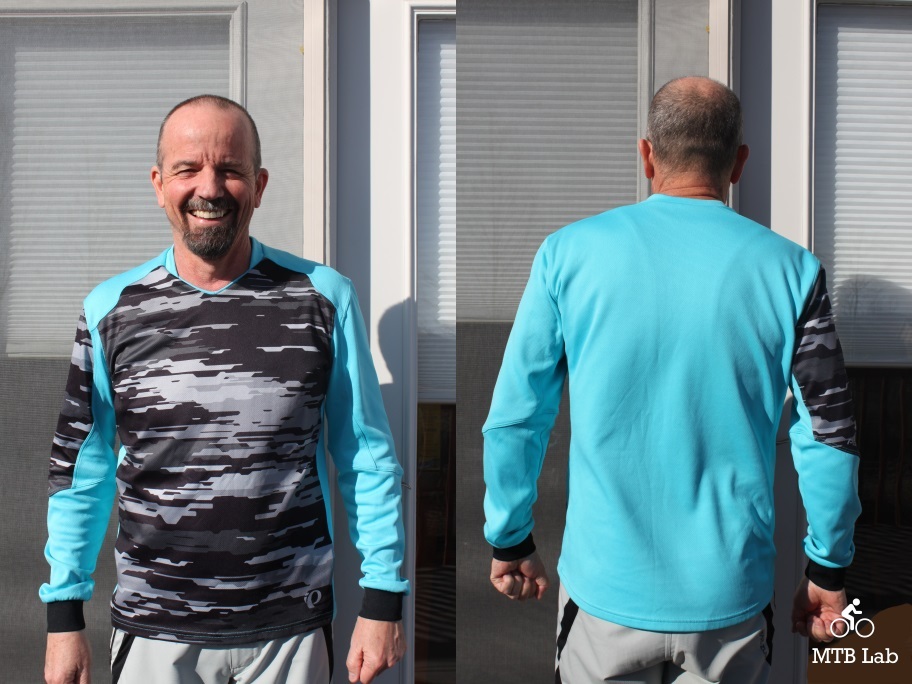 Pearl Izumi Launch Thermal Jersey
The Launch Thermal Jersey is a cool weather long sleeve mountain bike jersey that is warm, comfortable and breathable. It has an unusual camouflage pattern on the front and one sleeve, and it utilizes their Thermal Fleece 100% polyester fabric for warmth and moisture transfer. It has a relaxed and comfortable fit and the cuffed long sleeves provide sun and armor protection and help retain heat. It comes Blue Atoll and Black color schemes, XS, S, M, L, XL, XXL sizes and retails for $75.
This Pearl Izumi Launch Thermal Jersey is an excellent cool weather long sleeve mountain bike jersey that is warm and comfortable and durable. The outer layer offers some minor wind resistance while the inner is soft and comfortable and helps wick moisture. It has a fun set of front graphics, a relaxed fit and cuffed long sleeves though I wish the sleeves had a longer cut. It will be a great jersey for the cooler days of fall, winter, and spring and would be a useful item to bring on high mountain adventures when encountering foul weather.
For further information refer to pearlizumi.com and a full review at Pearl Izumi Launch Thermal Jersey Review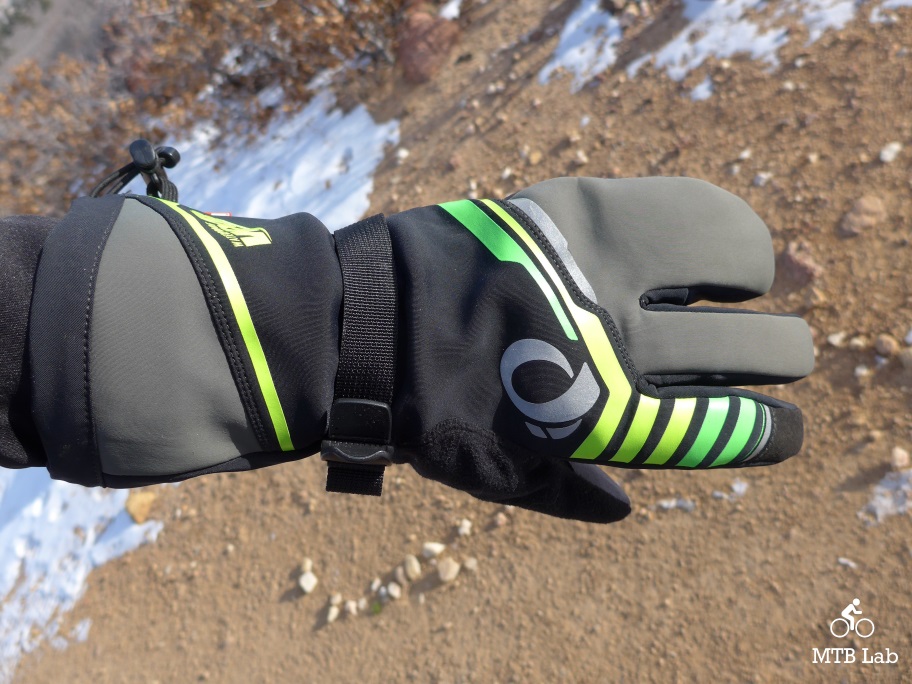 Pearl Izumi P.R.O. AmFIB Super Glove
The Pearl Izumi P.R.O. AmFIB Super Glove is the ideal cold weather glove, and they combine a lobster and full finger glove design, in what they state as "Half lobster finger configuration keeps fingers warm and allows greater dexterity." Their top of the line glove, which retails for $120, utilizes a softshell material with a DWR finish for wind and water protection combined with a soft and tough Clarino synthetic leather palm. To keep the hands warm and dry, they use an Outdry lining for water protection and a 170g Primaloft Gold insulation for the utmost in warmth. To help with fit and to keep out the elements it has a draw cord closure on the wrist and back of the hand cinch strap, much a ski glove.
So far during the first brunt of winter, the AmFIB Super Glove have kept my hands toasty warm and dry. The gloves are comfortable, and the unique half-lobster design offers up enhanced dexterity, making for easy one finger and two finger braking.
For further information refer to pearlizumi.com and a review at Just In – Pearl Izumi P.R.O. AmFIB Super Glove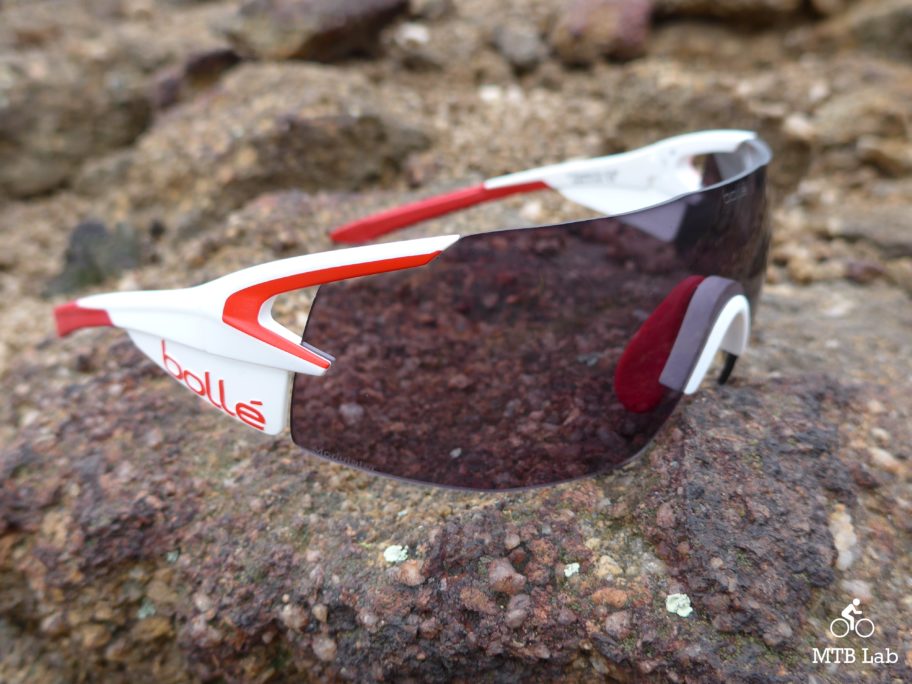 Bolle 5th Element Sunglasses
The 5th Element sunglasses use the superb glass like B-Clear lens made with the Trivex material, which is lighter and more impact resistant than polycarbonate. They use a floating frame design in which they suspend the single piece lens between the temples. The 5th Element comes in two versions, the 5th Element, and the 5th Element Pro, the latter has side shields, additional colorways and lenses tints. I tested the 5th Element Pro with the Modulator Clear Grey lens.
The made in Italy 5th Element Pro is an impressive pair of sunglasses, though by no means inexpensive at $180-$200 each. They're comfortable, fog free, durable, light, with functional varying light capabilities from their photochromic properties. The B-Clear lenses made with the Trivex material have superb optical qualities, and they're distortion free with a high degree of clarity. The lens shape and size provides full coverage and an excellent panoramic field of vision, and the suspended design provides additional spaciousness. The built in side shields offers sun and wind protection while the frame is comfortable and has an adjustable anti-slip ear and nose pieces.
For additional information refer to www.bolle.com and a review at Just In – Bolle 5th Element Sunglasses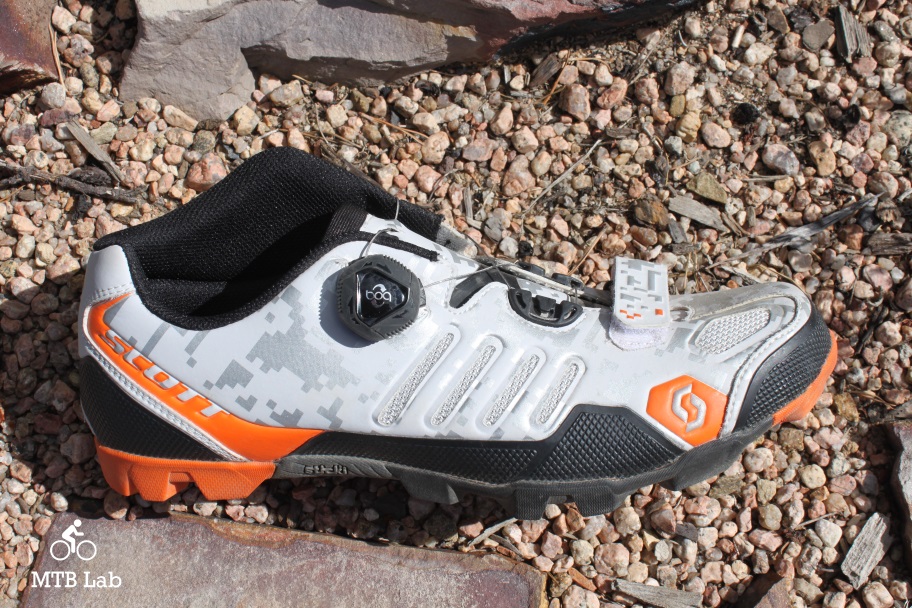 Scott Shr-Alp RS
The Scott Shr-Alp RS is an excellent and comfortable mountain bike with plenty of features, including the highly functional BOA closure system, a sole that offers x-country stiffness with walkability characteristics, an orthotic insole, grippy rubber tread, armor and padding protection for the sides, ankles and toes. The BOA closure made taking the shoe on and off exceptional easy and offered precise fine tuning of the fit, even on the fly. The uppers were comfortable with plenty of mesh ventilation ports for breathability and cooling, though I wish the tongue had a bit more padding. The heel and ankle box were well padded and offered plushness and comfort, and I liked the extended height of the cuff on the inner side to protect the ankle from crankarm and rock bashes. The outer armor on the toe and heel box and around the edges provided lots of protection from trail obstacles, which was always welcome when hiking and banging through rock gardens. The sole offered lots of stiffness for optimal pedaling performance and still had a hint of flex for hiking and the sticky tread compound provided enough grip to get around on any terrain.
The Shr-Alp comes in a White/Silver color scheme, full Euro sizes from 40 through 48 (no half) and retails for $179.95.
For additional information refer to www.scott-sports.com and a review at Scott Shr-Alp RS Shoe Review