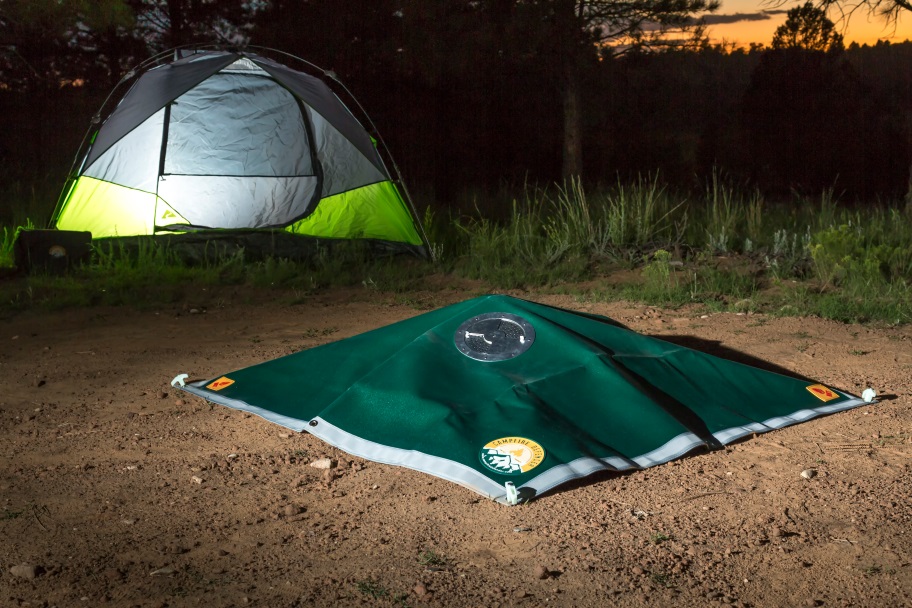 Fireside Industries Inc. is the proud manufacturer of the Campfire Defender, a revolutionary campfire safety system designed to make camping easier and safer. The Campfire Defender can be placed over a campfire in the event of inclement weather or simply when it's time for bed. Made from a military grade fabric the Campfire Defender is more than capable of containing your campfire not allowing embers to escape. The pinwheel vent on the cover allows users to control airflow into their fire pit thus allowing them to extend the life of their coals for 8 hours. Instead of having a cold wet fire pit in the morning the Campfire Defender allows you to wake up to a fire pit that is dry, hot and contained making starting your next fire a breeze.
The Campfire Defender is an innovative product that will make camping safer and protect the outdoors. There have been so many times at a campsite that dealing with the fire is the biggest pain in the butt, especially in a dry high fire hazard area like Colorado and most of the West. I think this will be the perfect product for car camping, whether you're out rock climbing, mountain biking, hiking and just plain hanging out when you want to enjoy a campfire.
Features:
Deploys in under a minute
Enhances safety
Designed for Years of Use
Made from a high-temperature military grade, weather resistant material.
Prevents wind, rain, or snow from disrupting your fire or fire pit
Provides a heavy duty barrier between your family and the fire pit.
[youtube width="853″ height="480″]https://www.youtube.com/watch?v=aqN3PJn32ac[/youtube]
Campfire Defender is available now for $249.95 at campfiredefender.com with new retail locations expanding availability across North America.

Press Release
Campfire Defender Debuts at Winter Outdoor Retailer Show
This innovative product is designed to reduce or eliminate campsite fire hazards by preventing hot embers from escaping the fire pit.  Also, the fire pit will remain dry from rain or snow. The Campfire Defender allows users to protect and safely maintain campfire coals overnight with the convenience of hot coals to easily stoke a fire again in the morning. The Campfire Defender can also aid in extinguishing a campfire without using excessive gallons of water and dirt.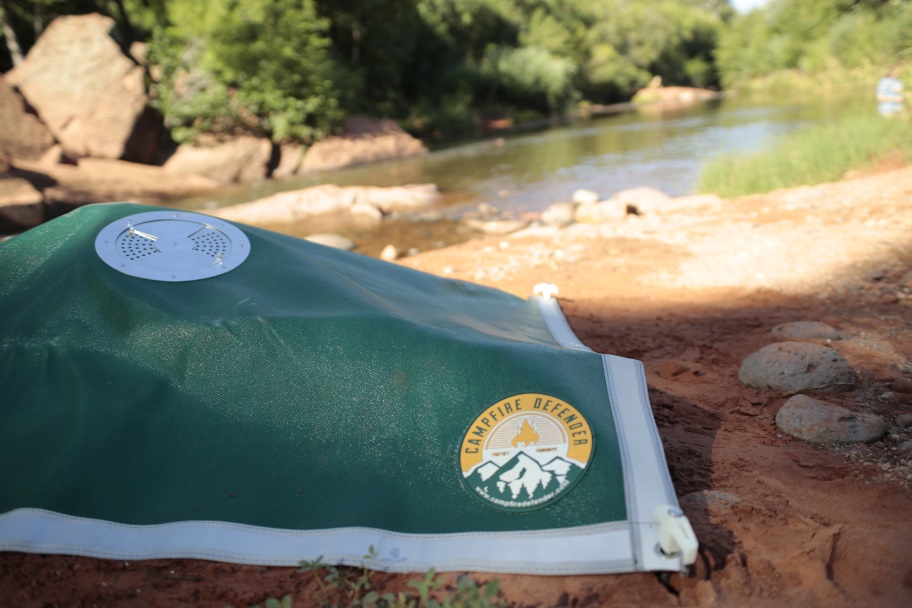 Although the Campfire Defender can be used on any fire in an emergency, it is recommended to use the cover on fires with flames that are less than six inches tall. The Campfire Defender's built in safety vent regulates and adjusts the airflow to control the oxygen of the fire which can prolong the life of the coals up to eight hours. The Campfire Defender can then be carefully removed, and the fire is easily rekindled. Detailed directions are provided along with gloves and a convenient carry bag.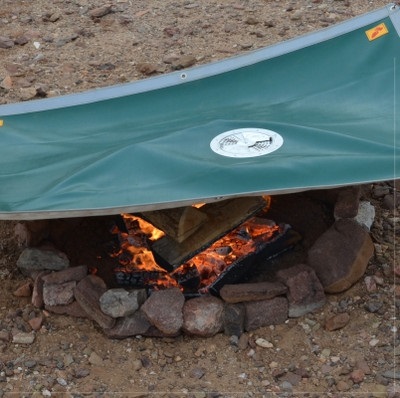 The Campfire Defender cover is made of a high-tech fabric that can withstand extreme temperatures up to 2500 degrees Fahrenheit. This military-grade material is used to stop temperature transfer in nuclear reactors and nose cones of ballistic missiles. Average campfires can reach up to 1700 degrees Fahrenheit which falls far below the melting point of the Campfire Defender.
"We're excited to exhibit at the OR Show and be part of the industry. We'd love to show you what we're doing. We combined our knowledge and passion for the outdoors, science and military-grade materials to make the campfire experience more convenient, safe and fun," explained Fireside Industries President Mark Wolf. "Once we validated the concept we spent almost three years perfecting prototypes with rigorously testing the product in labs and the field."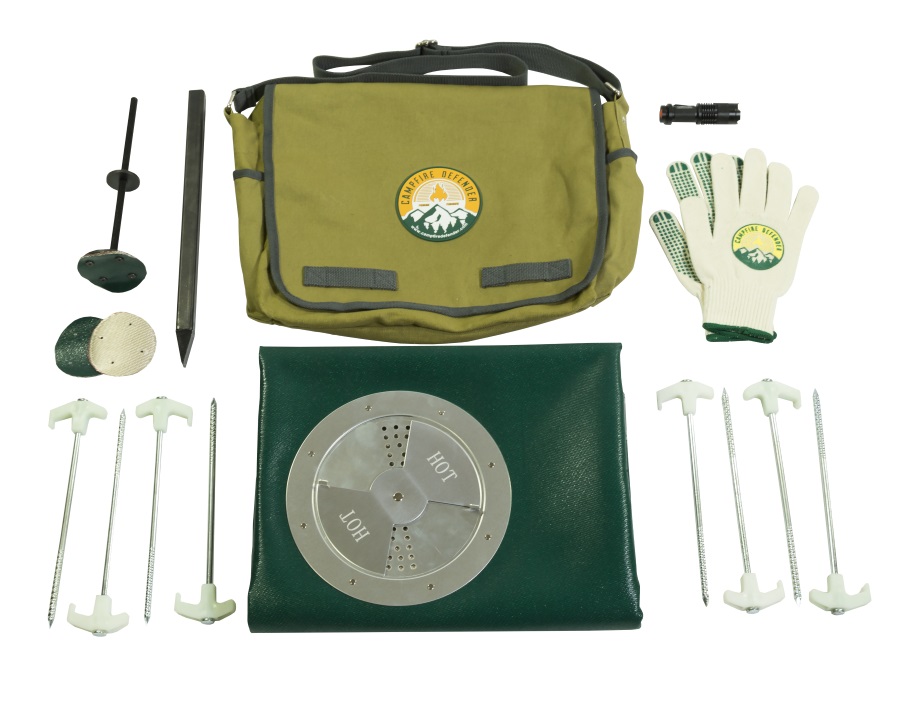 The Campfire Defender kit includes:
68"x 60" Campfire Defender
Fire Stake (2-piece)
Utility Gloves
8 – Glow in the Dark Aluminum Tent Stakes
LED Flashlight
Canvas Carrying Bag
Campfire Defender is available now for $249.95 at campfiredefender.com with new retail locations expanding availability across North America.

About Fireside Industries
Based in Surprise, AZ, Fireside Industries is the innovative company that developed Campfire Defender. A group of friends who have shared stories around a campfire for years is now helping others make their campfires more convenient and safer. With more innovations in development, Fireside Industries is establishing itself within the camping, fishing, and hunting categories. For more information, visit campfiredefender.com.