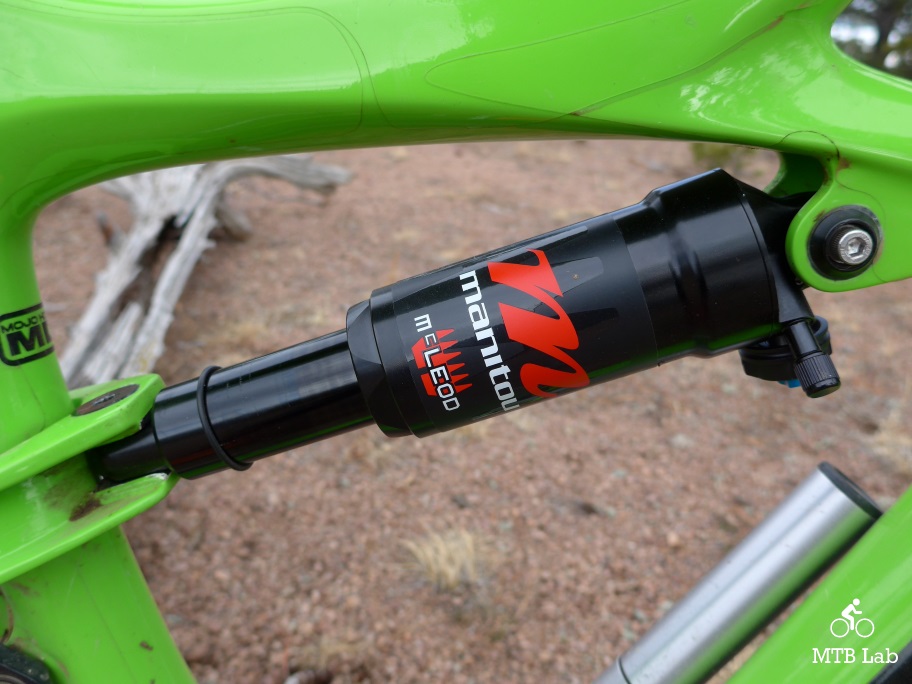 The McLeod is Manitou's air spring rear shock and its simplicity, features, functionality and build quality are all outstanding. It's easily externally tuned with air pressure, rebound and their 4-position Incremental Platform Adjuster, which provides everything from a fully plush to firm ride. The shock is meant for trail bikes with medium to long travel, and comes in the usual sizes for that realm, and will compete with the Rock Shox Monarch and FOX Float shocks. They went with an all-black body color and red decals to match up their Mattoc and Magnum forks, and for durability and an upscale look, they used waterslide decals.
It's made from 7050 aerospace grade aluminum, weighs 270 grams and retails for $320 and comes in a range of sizes:
152 x 32 (6.0″ x 1.25″)
165 x 38 (6.5″ x 1.5″)
190 x 50 (7.5″ x 2.0″)
200 x 50 (7.875″ x 2.0″)
200 x 56 (7.785″x 2.25″)
216 x 63 (8.5″ x 2.5″)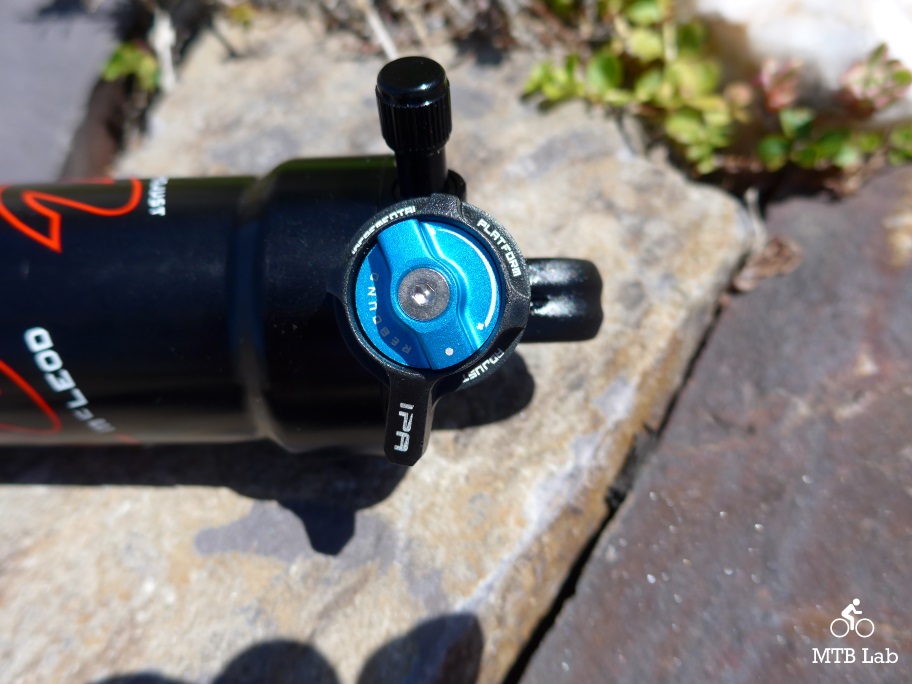 Features
The shock has three user adjustable settings, including the air pressure, compression damping, and rebound. The compression damper, which is aptly named the Incremental Platform Adjust or simply IPA, is controlled by a black lever with four indentations, which gives an open mode, an open with more platform, and two more pedal assistive settings for climbing and roads.
The IPA performs its functions by physically changing the preload on the shim stack for each of the settings. The blue rebound dial sits just on top of the IPA lever and doesn't have any indents, and is infinity adjustable between fully open and closed.  The shock comes remote ready, and there are two threaded posts by the IPA to attach an optional MILO remote kit to run things from the handlebar.
It uses a sealed negative air chamber, which gets filled when the air can is slipped on during installation, trapping air between two seals. The non-adjustable negative pressure balances the tapping forces and closely resembles the Dorado fork design. It has an MCU bumper to control the last few mm of travel, while the air pressure balances the bulk of the load. They made multiple design improvements to facilitate maintenance, including the bleed screw for the air piston, an attachment tool to inject oil under pressure and a special fixture for gas charging.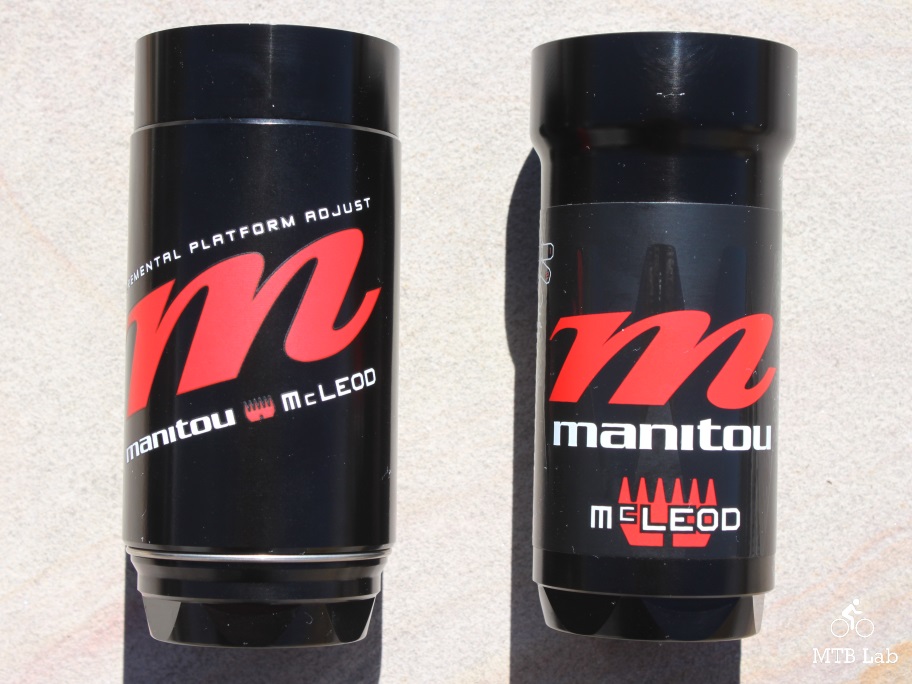 King Can
The McLeod has the capabilities to be used with the optional King Can which is a dual air can, and it offers up to 54% more air volume than the standard version. The dual can provides a more linear spring curve for longer travel bikes, an improved mid-stroke support without limiting the full travel characteristics and a sensitive off the top of the stroke for small bump compliance. Swapping between the standard and King Can is relatively straightforward and is user serviceable. Also, by removing or adding an O-ring between the King Can's dual body, you can alter it to have either an Intermediate or Large volume setup, each featuring different spring curves.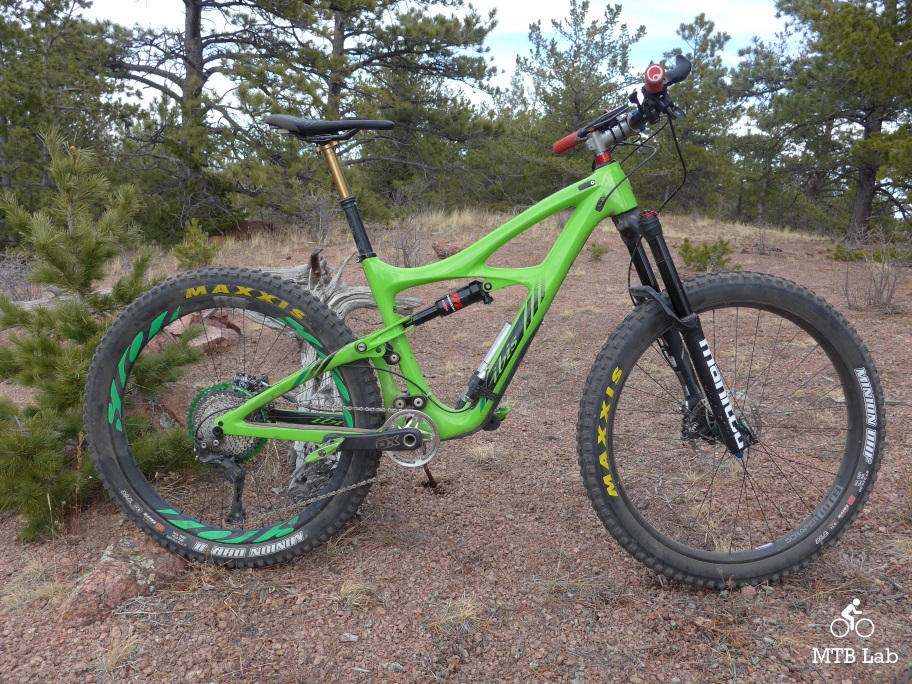 First Impressions
To fit my Ibis Mojo HD3, I requested a 7.875″ x 2.25″ sized McLeod with their standard can and they included the dual air King Can for further testing purposes. For installation on the HD3, I had to remove the bushing on the bottom eyelet so that the lower shock mount Clevis nut would fit (no bushing was needed). On the upper eyelet, I had to replace the bushing with an uncoated version and then insert a reducer to interface with the HD3's shock pin. I used an incredibly straightforward and functional bushing tool made by mtnbiker4life that quickly facilitated removing and swapping out the bushings. I had to dump the air out of the shock so I could rotate the ends 90 degrees to each other to fit the shock mount system on the HD3 and then I was ready to go.
I ended up pumping it to 135 psi for my 170 lbs of body weight, which provided around 30% sag. I loved the small bump compliance of the shock, and it reminded me of the feel of their silky smooth Minute fork. For most riding, the shock just floated across terrain and provided excellent composure and support. When climbing technical rock sections, the McLeod was phenomenal and offered up exceptional traction and control. It's supple action sucked up the rocks and roots just enough and was devoid of any wallowing, yet it still provided a firm enough platform that pedal strokes propelled you up the terrain without any dropouts.
Once you got the bike up to speed and started to slam through the gnarly terrain, it offered superb balance and support and absorbed most everything in its way, though it did feel firmer in its response compared to some of its plusher competitors. On big drops, it didn't pack up, and it ramped up nicely without any undue jamming or sharp movements being tossed into the bike. I never felt as though the I received any jarring feedback at any speed and it offered up lot's of control no matter what the terrain tossed at me or the bike.
The Incremental Platform Adjust lever was useful, and each of the settings made noticeable changes into how the shock functioned. I tended to use the fully open mode along with the second to last for climbing and would switch it to lockout for fire roads.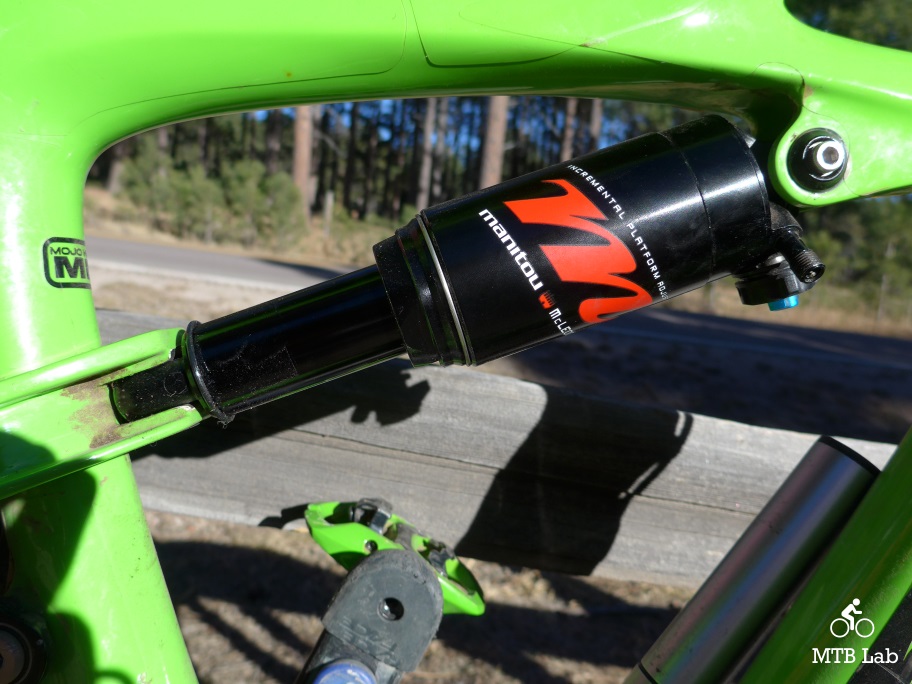 When I changed to the King Can it offered much better small bump compliance, a more supportive mid-stroke and smoother and plusher top section. The last of the travel was buttery smooth, though I did have had to bump up the pressure by 15 psi to prevent bottoming out. Overall I liked the King Can's characteristics and spring curve over the standard, but it's a tad firmer in some terrain.
Bottom Line
I found the Manitou McLeod had excellent small bump compliance and plushness through most of its travel, along with good platform and bottom out capabilities. Its supple action provides improved traction over a variety of terrain. It's climbing prowess is where it shines, and it elevated the already excellent HD3's dw-link suspension to another level. It felt very supportive in the mid-stroke with an improved plushness on the top end of the travel, and the King Can's addition made for a buttery smooth finish. I am looking forward to some more time with the McLeod, and so far I am jubilant with the overall performance of the shock and consider it a suitable entity on my Ibis HD3.