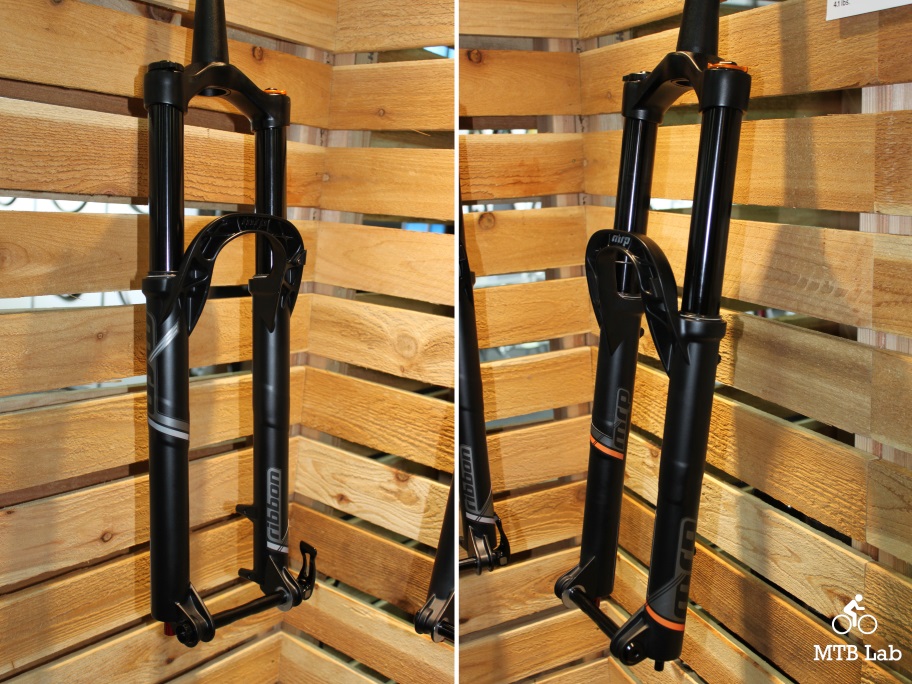 Grand Junction Colorado-based MRP is proud to introduce the all new Ribbon fork with Ramp Control, pressure release valves and a bladder free damper. The new MRP Ribbon fork was designed for Trail, Enduro, and All Mountain use and features a Boost 15×110 axle, 35mm stanchions, a bladder free damper, their Ramp Control system, PSST pressure relief valves and the innovative Outcast arch design. For adjustment, it has an 8-position compression, 16-position ramp control, positive and negative air spring, and rebound. The air spring design allows you to independently adjust the positive and negative spring pressures to dial in the proper feel, while the damper side uses a twin-tube design with an IFP (internal floating piston) based system rather than the usual expanding bladder for improved durability and reliability. The crown mounted Ramp Control offers on-the-fly adjustments to alter the air spring's ending-stroke curve or ramp up in its travel, entirely independent of your damper or air spring pressure settings.
It comes in a 27.5-inch size with 140-170mm of travel and a 29-inch with 120-150mm, both of which can be adjusted internally in 5mm increments and they retail for $989. The 27.5-inch model can fit up to 2.6″ wide tires, while the 29-inch can accommodate up to Plus sized 27.5″x3″ or 29″x2.6″.
Highlights:
Outcast arch design with forward-facing weight reliefs to mitigate mud build up and deliver a distinctive look.
The new bladder-free damper is utilizing a low-pressure IFP.
Independently adjustable positive and negative air chambers for greater tunability.
PSST pressure-relief valves that quickly and easily bleed off excess pressure in the lowers caused by elevation and temperature changes.
"Boost" spacing and 35mm stanchions.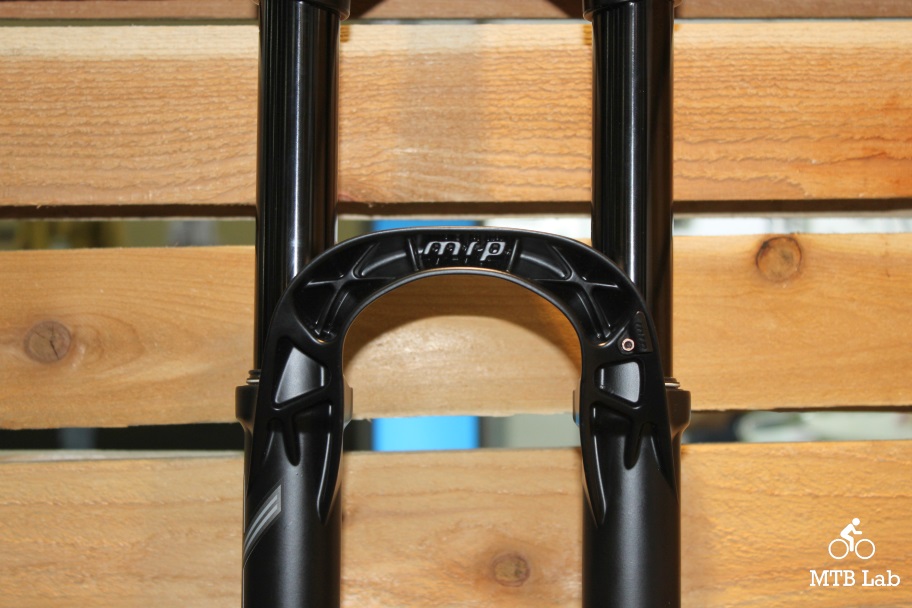 The funky Outcast arch has the cutouts pointing forward, which should help keep mud, dirt, and crud from getting stuck in the latticework.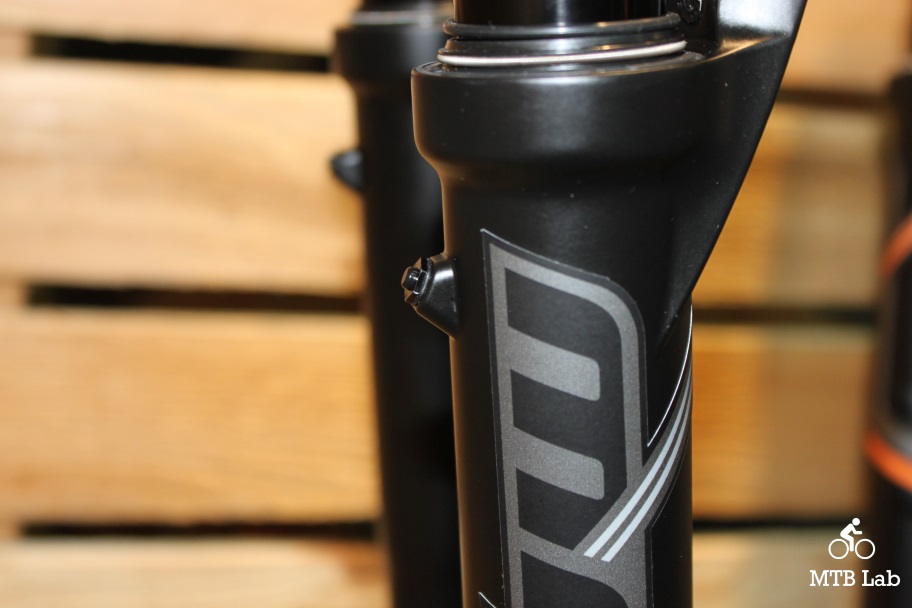 On the back of the upper fork legs are the PSST pressure relief valves which are just air bleeding buttons that allow you to expel pressure build up that is due to elevation changes, temperature changes or heavy use.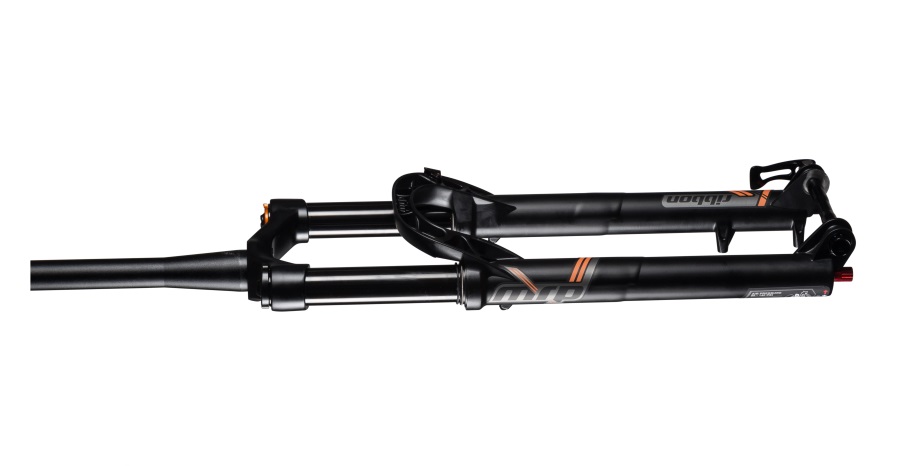 Press Release
MRP Launches Ribbon Fork
For 2017, MRP set out with a seemingly impossible goal: to craft an all-mountain fork with the highest performance, most adjustability, and features in its class, and deliver at a jaw-dropping weight. The result is the Ribbon, the new benchmark for high-end suspension. Designed, tested, and built in one of the meccas of mountain biking, Colorado.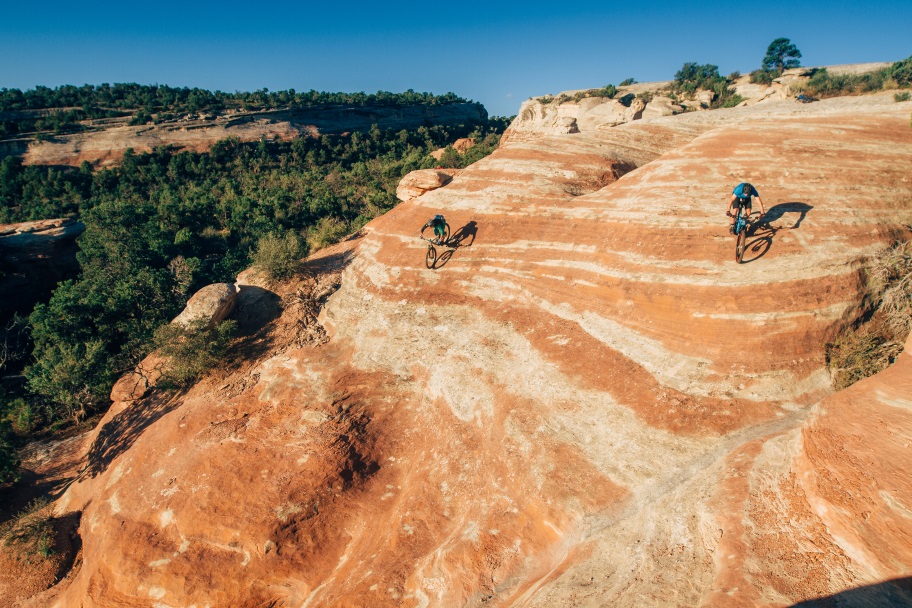 Inspiration
Like all MRP products, the Ribbon was designed and prototyped in house and thoroughly tested on local trails – and we're blessed with some of the most technical in the country, right out our back door. Among those, the namesake Ribbon trail offers riders a variety of terrain from slow, techy moves and near-vertical rollers to slickrock slabs where speeds can reach more than 50mph. The trail tests a rider's prowess while approaching the limits of traction, their confidence to let off the brakes and "pin it" at eye-watering speeds, and their courage to drop into daunting, seemingly impossible chutes. The new fork was built to handle everything trails like the Ribbon can throw at you, and it became the de-facto test track, so it was only right to pay homage to the name.
Today's all-mountain and enduro riders need a supple and extremely high-performance ride for a variety of terrain. The Ribbon offers a new design, inside and out, that provides the highest level of personalization offered in a suspension fork.
Here are the highlights of the new design:
Air Spring
The new FulFill air spring offers independently adjustable positive and negative chambers, giving you more control than ever over your base setup. You can personalize the tune of your fork to achieve the desired feel based on your style of riding and the type of trail. Whether it's an unbelievably supple or highly supported off-the-top feel you desire, you can have it. The one-size-fits-all negative spring setups found in other forks is deliberately absent in the Ribbon.
MRP's popular and critically acclaimed Ramp Control technology lets you isolate and tune your forks behavior when subjected to the most violent, demanding high-speed hits. It's a robust and convenient package that simultaneously adds speed-sensitive ending-stroke and bottom-out force control on-the-fly; finely adjustable by a 16-position knob. You never have to install or remove tokens again, and you don't have to sacrifice the initial and mid-stoke feel you want to get the bottom-out support you need.

Once you've found that perfect for you air-spring setup, you can keep it feeling that way courtesy of a helpful little addition that's a first of its kind outside of dedicated downhill race fork. Experienced and discerning riders know that elevation and temperature changes can build up pressure in your lowers and radically alter the feel of your stroke. To mitigate this, PSST valves were added to the Ribbon's castings allowing you to bleed it off quickly with the press of a button. You may still personally suffer at nosebleed-inducing elevations, but now your fork won't.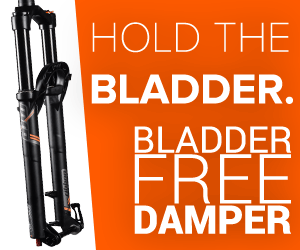 Damper
"Twin-tube" has been a suspension buzzword for a few years, and with good reason. Despite its notoriety among suspension aficionados, it's seldom been implemented in forks – until now. The Ribbon's EssenTTial damper, twin-tube dampers offer advantages in performance, ride control, space-efficiency, and durability that open bath and mono-tube dampers can't touch.  Furthermore, the EssenTTial damper utilizes an exclusive low-pressure IFP instead of a bladder – a stiction-free design that also provides more reliability and consistency over long-term use. And once service time finally does arrive, appreciable details like cassette-tool interfaces on the top caps and external bleed ports make the process stress free. On the rebound side, a speed-sensitive shim stack responds magnificently to trail events and obstacles of all varieties, shapes, and sizes.

Chassis Design
The redesigned Outcast arch is an instantly noticeable feature, implemented for both practical and artistic reasons – look no further for proof of our "outside of the box" approach to the project. On the practical side, the forward-facing weight reliefs mitigate mud build up in the arch, a feature that will be especially appreciated by those who aren't fair-weather only riders. With the weight reliefs no longer hidden from view, the engineering team at MRP was forced to carefully sculpt every non-essential bit of material from them and holistically blend that shaping into the fork. That attention to detail in the casting design went a long way to achieving the feathery weight of the Ribbon (Under 4.2lbs, with uncut steerer, for both 27.5" and 27.5+/29" models). On the artistic side, the Outcast design stands out in a sea of homogeny and complements both organic and contemporary frame designs with aplomb.

Custom Options
A bolt-on axle option is available for a weight savings of over 30 grams from the QR axle. Each fork comes with 35mm of spacers and simple instructions for adjusting its travel – and you're not just limited to 10mm increments, 5mm adjustment is possible, unlike any other fork on the market. And finally, the Ribbon will be offered in 9 decal color options – chosen to match today's most popular colorways – so that your bike can maintain a clean, uniform look.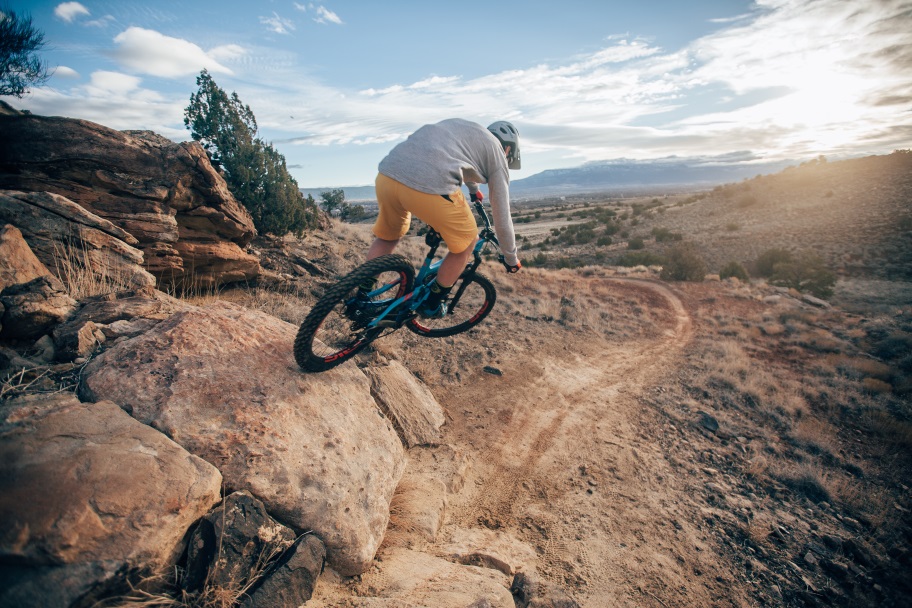 Tested Every Step of the Way
Through development, the Ribbon accrued thousands of hours of machine testing in addition to extensive trail testing. The fork was repeatedly torture tested in the lab under conditions far more extreme than would be faced with regular use. As with all MRP forks, each Ribbon is built to order, by hand, at our facility in Colorado. Unlike competing forks (where dynamometers are used only in development or, in some cases, batch testing), every MRP fork is dyno tested to ensure the compression and rebound ranges are exactly where they should be. Whether you're an EWS contender or just bitten by the cycling bug, you're getting our very best.
The Ribbon may be purchased through any of our fine distributors, dealers or direct from us. Ribbons are also available with the following bike brands: Banshee, Canfield Brothers, Guerilla Gravity, Lynskey, Pyrenatic, and Reeb.
For a full list of specs, see the Ribbon product page.
Specs
Travel

140, 150, 160, or 170mm (27.5″).
120, 130, 140, 150, or 160mm (27.5+ / 29″).

Weight

4.15 lbs. for 27.5″
4.2 lbs. for 27.5+ / 29″

Spring System  – FulFill™ independent positive and negative chamber system.
External Adjustments

Positive air-spring pressure
Negative air spring pressure
8-position low-speed compression
16-position Ramp Control
Rebound

Internal Adjustments – Travel (in 5mm increments)
Colors – All black chassis with 9 decal color options.
Offset

44mm (27.5″), 46* (special request)
51mm (27.5+ / 29″)

Brake Mount – 180mm PM (Disc only)
Tire Clearance

27.5″ Chassis:
27.5″ x 2.6″ on 35mm ID rim
27.5+ / 29″ Chassis:
27.5″ x 3.0″ on 45mm ID rim
29″ x 2.6″ on 35mm ID RIM

Axle 

"Boost" spacing – 15x110mm
QR15 standard, "tooled" bolt-on axle optional

US MSRP – $989