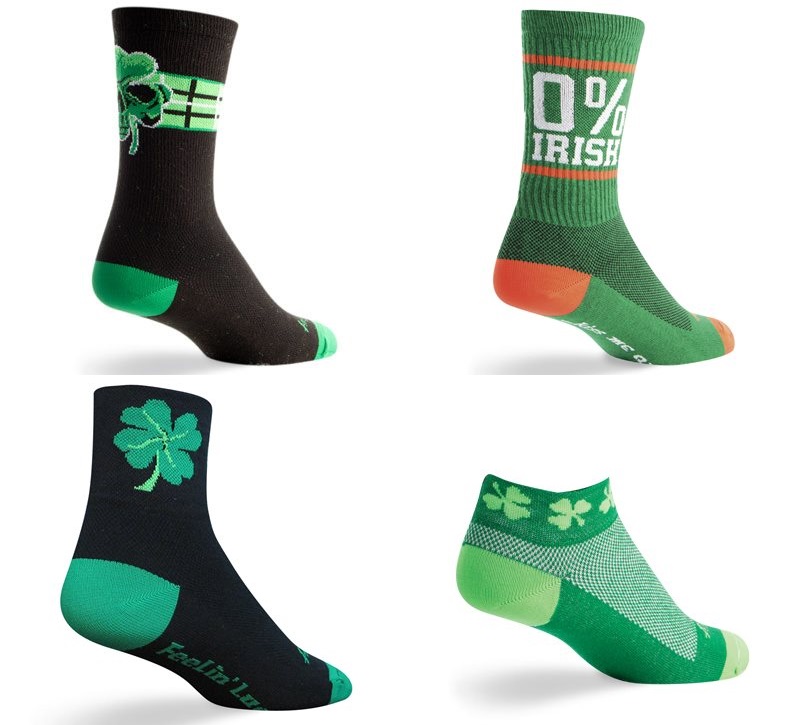 Saint Patrick's Day comes on March 17th which commemorates the supposed date of his death and to celebrate SockGuy is releasing four special edition socks, the Shamus, Lucky Black, Zero % Irish and St. Patty's Day. The St. Patty Day inspired socks from SockGuy have some fun color schemes and patterns, and three of them focus on the lucky Shamrock. The Shamrock is a sprig of clover that has become a symbol of Ireland. Saint Patrick or Pádraig was a fifth-century Romeo-British Christian missionary and bishop in Ireland who became the patron saint of Ireland.
Refer to St. Patty's Day, Shamus Crew,  Zero % Irish , Lucky Black to purchase a pair!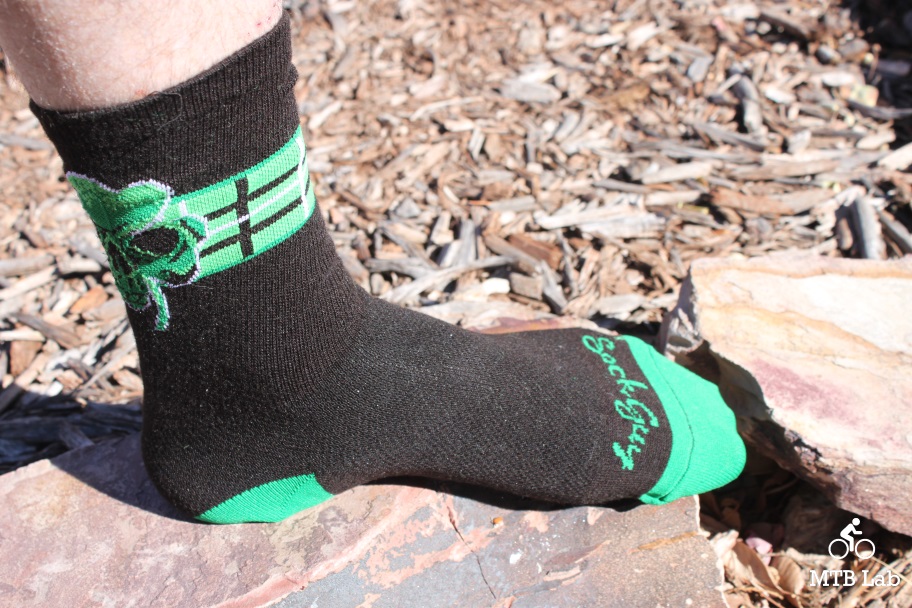 Shamus Crew Limited Edition 
All of our Crew cuff socks are perfect for riding your bike on or off the road. We all know that. But they aren't just for riding. They are great for hiking, skating, boarding, on the lacrosse field and at work or just chillin'. They can be worn anywhere anytime. Put a pair on today and your feet will be happy and look fantastic! Like our entire line of performance socks, all of our crew socks are purpose-built and functionally fashionable. They include our "Stretch-to-Fit" sizing system and our exclusive "Easy-fit" cuff for a perfect fit every time on any foot. These features create superior softness and comfort to help eliminate blisters and hot spots. We also feature a double stitched heel & toe for added strength and durability.
These are my favorite socks since I tend to like the 6-inch crew height which offers some protection to the shin bone.
Specs
MSRP – $11.95
Sizes – S/M and M/L
Cuff Height – 6″
Materials – Micro-Denier Acrylic
Style – Crew Cuff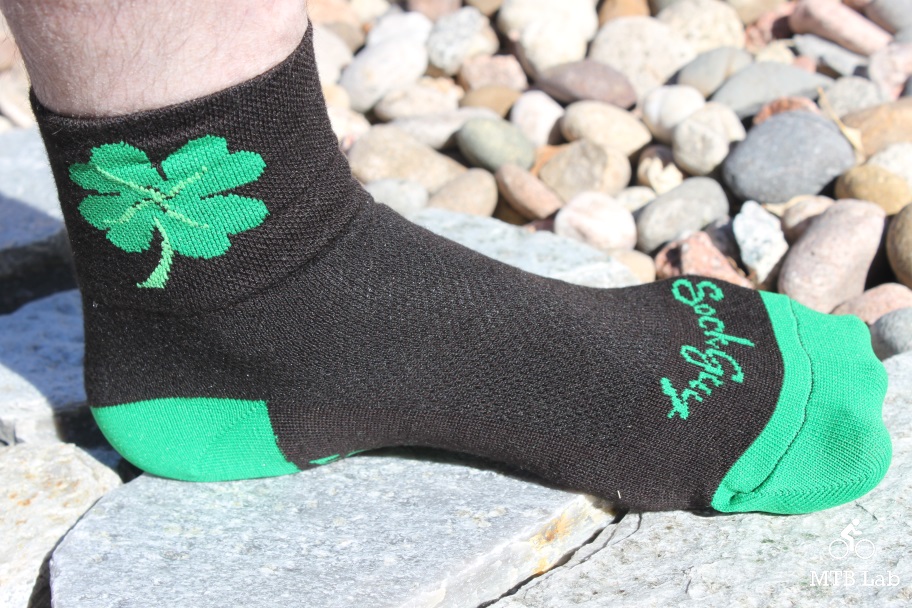 Lucky Black
Our most popular Classic socks feature off-beat, original designs that appeal to a broad range of athletes, from professionals to weekend warriors to multi-sport enthusiasts who like to have unique socks to match their personality and attitude.
Our Classic socks feature:
Superior softness and comfort that helps eliminate blisters and hot spots
Mesh upper for supreme air flow
Double-stitched heel and toe for strength and durability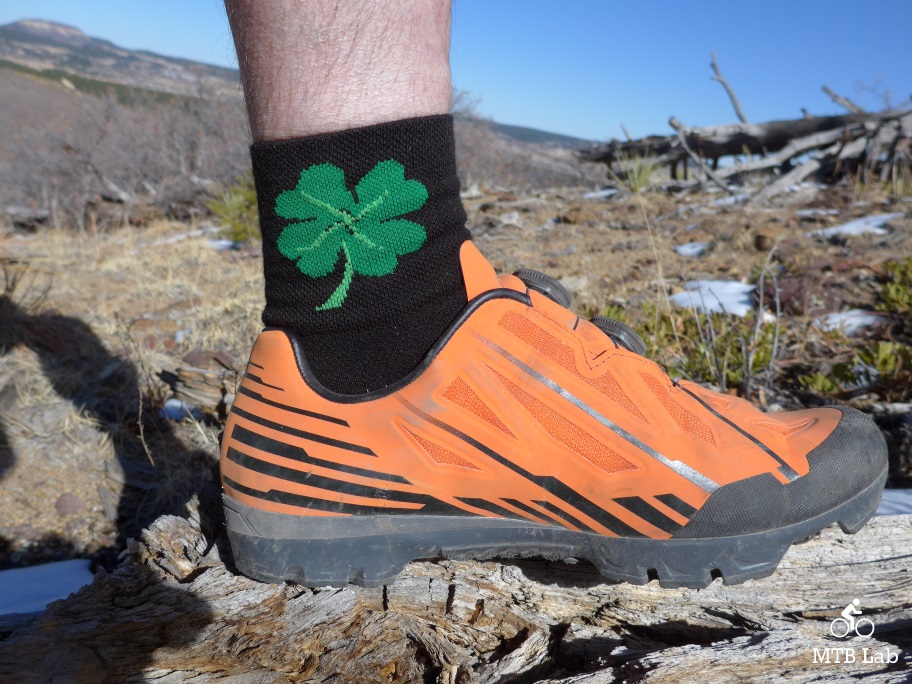 Specs
MSRP – $10.95
Sizes – S/M and M/L
Cuff Height – 3″
Materials – Micro-Denier Acrylic
Style – Flat-knit; Standard
Tagline – Feelin' Lucky?