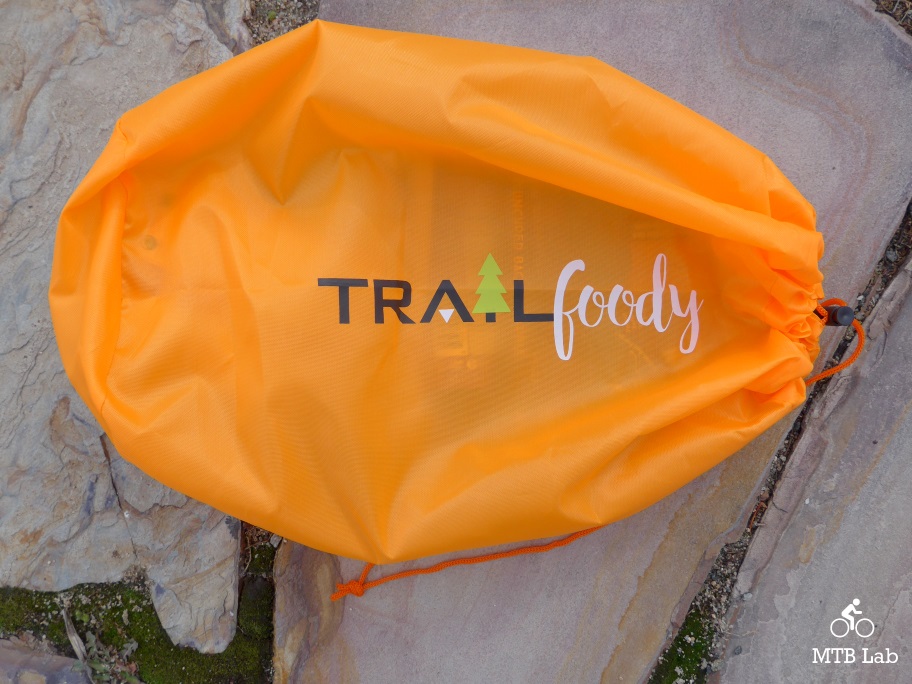 Trailfoody is a subscription-based home delivery service that provides energy food kits for outdoor enthusiasts which offer tasty and healthy snacks. The items in the kits, such as premium energy bars, dried fruit, beef jerky, mix nuts, and more, are chosen to complement the athlete's physical activity and have a good balance of complex carbohydrates and protein. Each month a new variety of snack items are added to the kit so you can look forward to trying out the latest brands and flavors, many of which you can't find in your local store. The majority of their foods avoid artificial preservatives and genetically modified ingredients, and they're organic whenever possible.
Trailfoody: "We saw that there's a significant need for outdoor-specific food for day outings. We're talking about trail food that's healthy, the right nutrient mix for the activity, packable, and tastes good. If you've ever found yourself scrounging around for food before heading out for a day adventure, you can see the need."
Requirements for outdoor activity snacks:
Full of good, healthy energy
Packable and lightweight
"Shelf stable," meaning it doesn't require refrigeration
Easy to consume without having to stop, set up a stove, and cook
Tasty!
For further information refer to trailfoody.com
Thoughts => I think this is a splendid idea. I am always going to the health food or outdoor store trying to figure out what I want to bring along for snacks on my bike rides. Sometimes the store has something that seems tasty and satisfying, other times they just have the generic energy bars or the usual weird health food stuff. Getting a new selection each month from vendors that are selected for healthy, nutritious and functional for outdoor activities is a win-win situation! I'd like to see an allergen option for the service?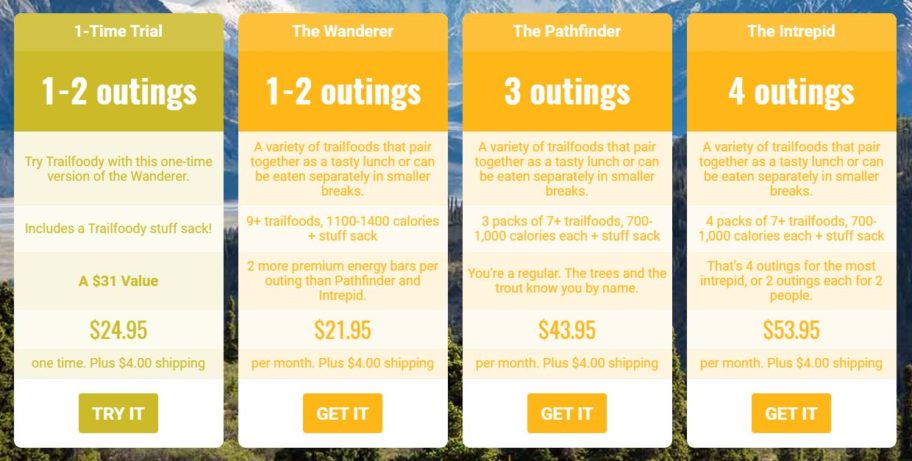 They offer three services: The Wanderer with 9+ trail foods for $21.95 per month, the Pathfinder with three packs of 7+ items for $43.95 per month and the Intrepid with four packs of 7+ items for $53.95 per month. The first shipment comes with the stuff sack, and subsequent shipments come in a clear plastic bag that slides in as a "refill" to save waste. They set the Wanderer around the retail value of the items, while the Pathfinder and Intrepid prices are configured to give customers a discount off retail.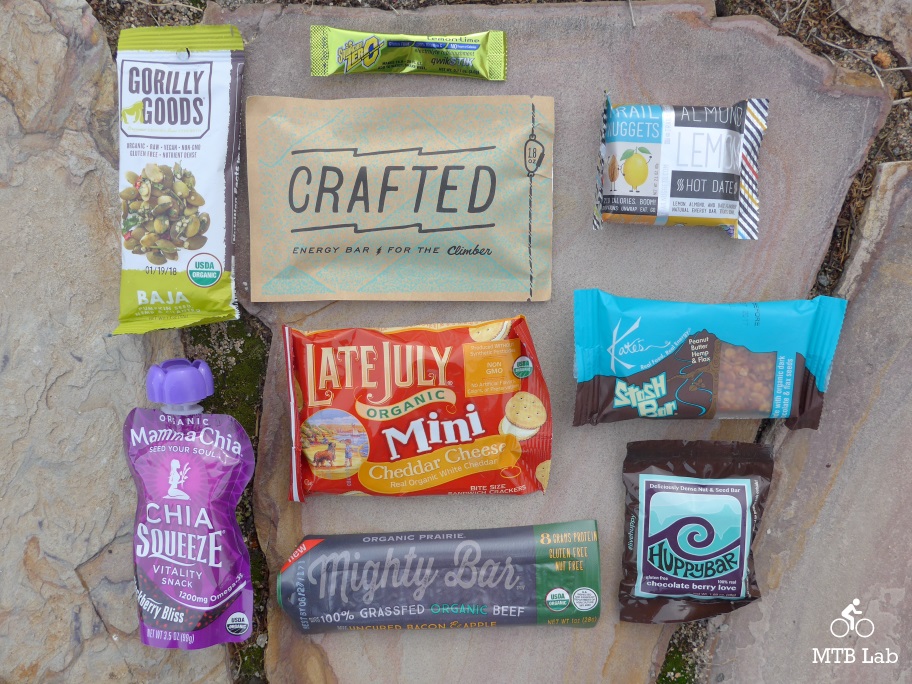 The Wandered test month they sent me included this variety:
Mighty Bar Bacon-Beef jerky—It's mighty good, and in just the right portion for outdoor activities. This jerky bar is tender and savory.
Late July Organic Mini Cheddar and Cheese crackers—Organic white cheddar cheese spread between cute little rich, buttery tasting crackers.
Mamma Chia Squeeze Blackberry Bliss—Slurp down this fruity treat for a quick burst of energy. This mamma knows her stuff.
Gorilly Goods Baja mix—There's something fun about eating something called Gorilly Goods. And, it's go-really good, too, with its mix of organic pumpkin seeds, cilantro, and organic hemp seeds, plus a hint of lime and sea salt.
Swincher electrolyte drink mix—Filled with essential electrolytes, minerals and vitamins, just pour it in your water bottle and shake.
Trailnuggets Almond Lemon Hot Date energy bar—Our Tasters review this bar below.
Huppybar Chocolate Berry Love energy bar— Using 100% cacao, juice-sweetened cranberries, and wild blueberries, this antioxidant powerhouse will give your body a zing of TLC that it will be happy about!
Crafted energy bar—Here's a brand-new bar that was designed with climbers in mind. It'll give you a quick burst of energy, and its ingredients are specially selected to help with inflammation and muscle soreness.
Kates Real Food's Stash energy bar— This nutty flavored bar will keep you fueled and satisfied for hours. With organic honey, organic dark chocolate, and organic cocoa butter, this bar will give your body sustained energy and your taste buds a treat.
I have celiacs (no Gluten) so I can eat most everything except for the Cheddar and Cheese crackers, which I was able to pass along to my allergy free wife. I'd like to see an allergen option for the service?