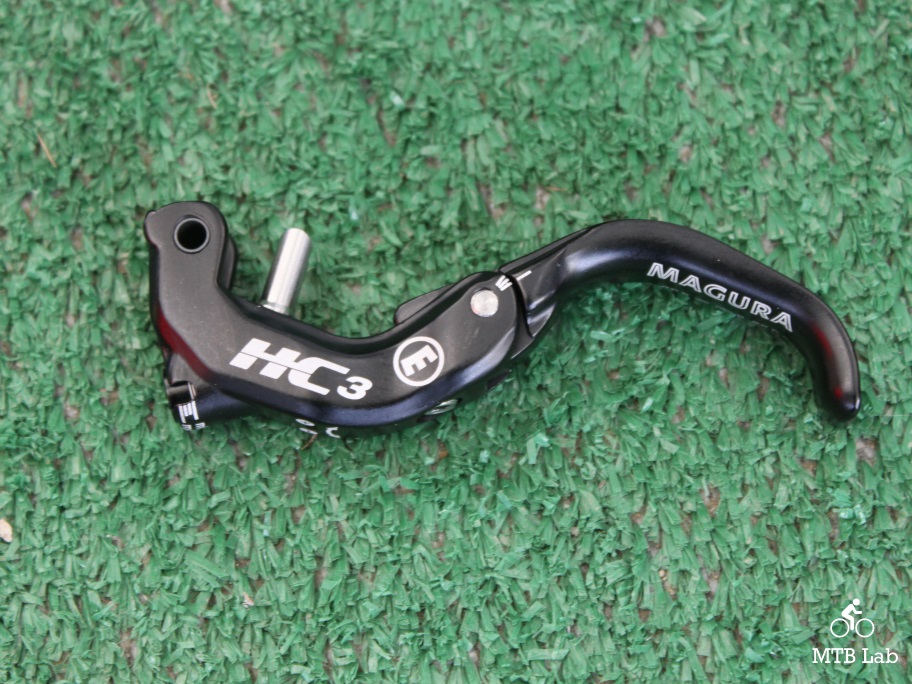 Magura announced the release of the new HC3 brake lever with a maximum of adjustment options and the new affordable MT Trail Sport which is a 4-front/2-rear piston system.
HC3 Brake Lever 
The new HC3 brake lever has a 'Reach Adjust' that uses their newly designed ergonomic 1-finger brake lever and can be adjusted with an Allen key to tune to the user's hand size and desired reach. It also has a 'Ratio Adjust' which allows adjustment of the lever amplification ratio or mechanical leverage ratio. 
The newly developed HC3 lever has been specially engineered with the input of Danny MacAskill from his Signature Edition Magura MT7 brake and is now available as an optional lever for your Magura brakes. The HC3 is compatible with Magura brake models MT6, MT7, MT8 and MT Trail Carbon and retails for $70 each side.
The disc brake designs for Danny's Signature Edition MT7 was born from his trial and enduro riding which originally started out for his love of their HS33 Signature series rim brake. He wanted the power of the MT7 with its 4-pistion caliper but desired additional lever adjustability. Magura offered up their technology from their motorcycle and power sports world with the new HC3 brake lever, which emulates their race proven HC3 Brake Radial Master Cylinder systems DNA.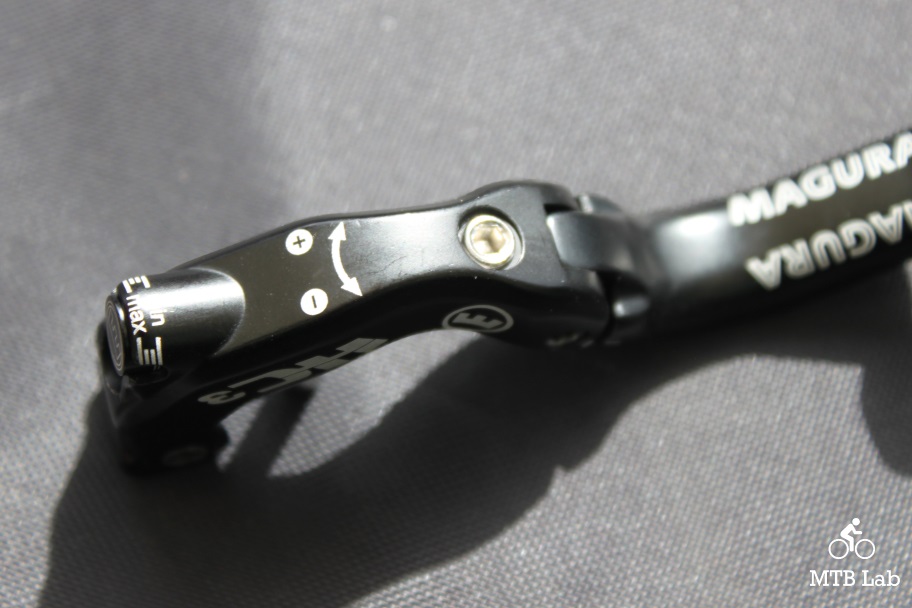 HC3 Lever Highlights
Power adjuster changes the leverage ratio on the master piston –  borrowed from our HC3 radial master for moto
Single finger blade
Reach adjust- lever blade articulates in the center of blade to adjust reach
---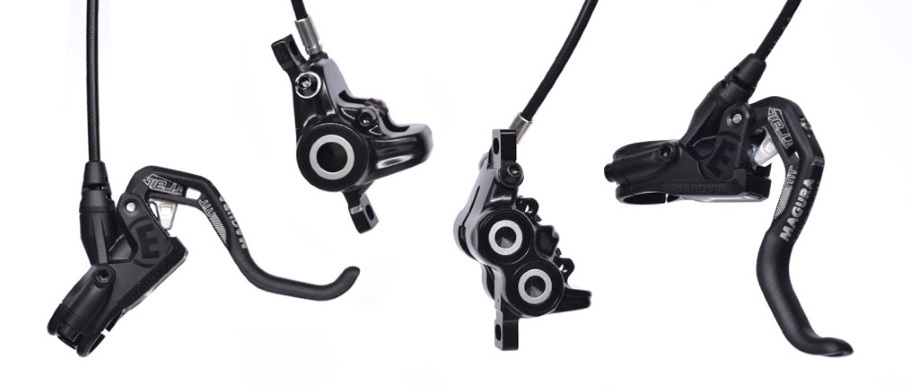 MT Trail Sport
Magura introduces the MT Trail Sport which is the little sister to their MT Trail Carbon brakes.
The Magura MT Trail Sport is a little brethren and budget version of their MT Trail Carbon brakes and consists of the four-piston M5 caliper up front and the two-piston M4 in the rear. By dropping the MT Trail Carbon versions carbon master cylinder and carbon lever blade they brought the price down to a reasonable $275 for the set, without rotors or adapters. The brakes weigh approximately 485 grams per pair, which 55 grams heftier than the MT Trail Carbon set. Besides the losing the carbon bits, it doesn't have the beautiful blue piston highlights or a bite point adjustments of its pricier sibling.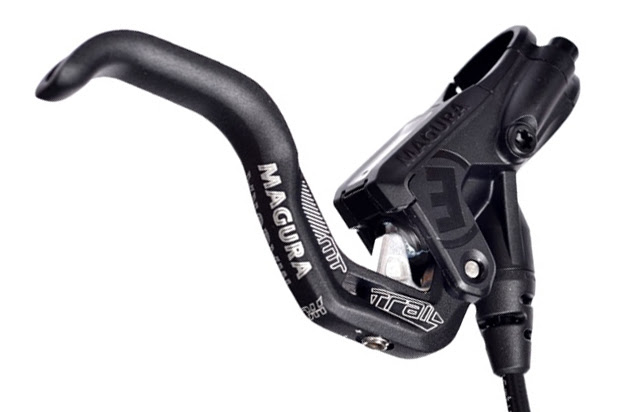 MT Trail Sport Specs
1 finger HC lever
Great value for money
Carbotecture housing
Trail braking performance: 4 pistons in front for maximum braking power, 2 pistons at the rear for perfect modulation
100% trail performance
Parts:

Clamp Shiftmix 3, for Sram Clamp
Shiftmix 1+2, for Shimano I-Spec
Decal kit caliper Carbon (blue, neon red, neon yellow)