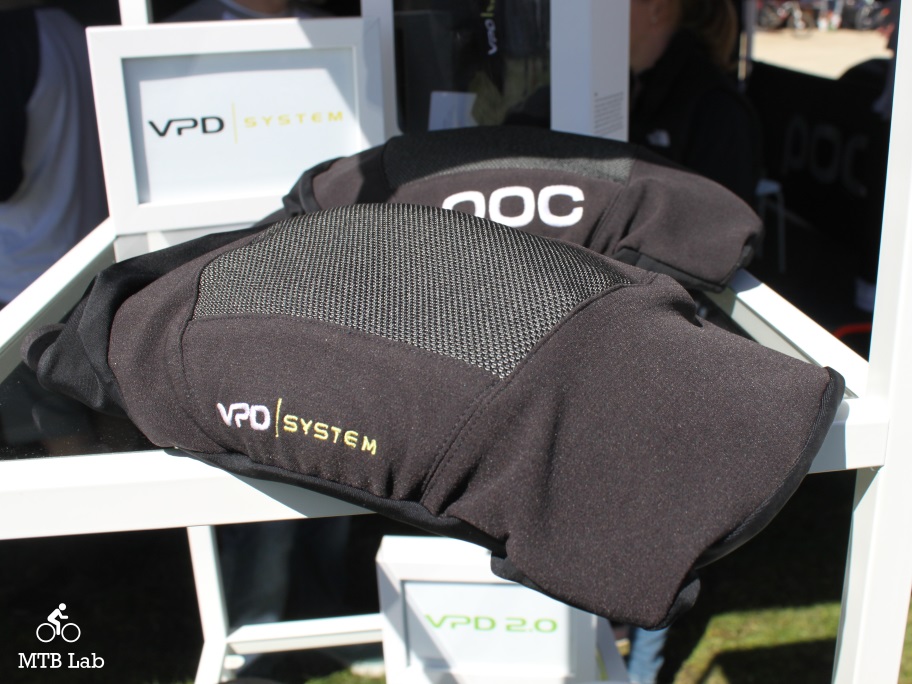 POC Sports was showing off their new Joint VPD System soft armor lineup, which includes a Knee and Elbow version. Following in the footsteps of the original VPD 2.0 and then the VPD Air armor, the Joint VPD System is highly flexible 2-ply protector utilizing the VPD energy absorbing technology. The VPD 2.0 and VPD Air are slightly stiffer and provide less ventilation overall than the  VPD System new design, so they'll give more comfort during long pedaling sessions.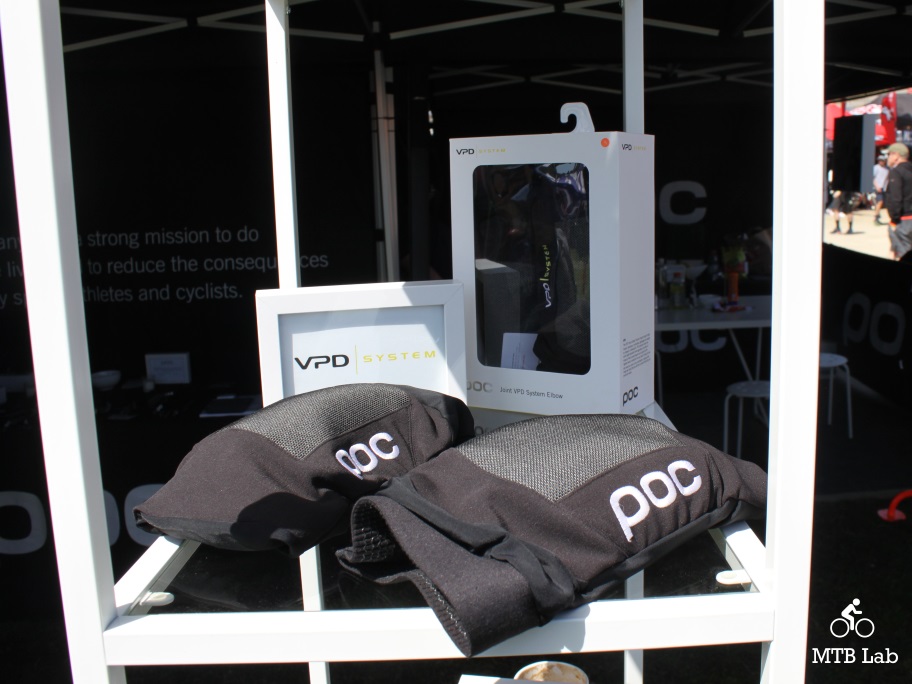 The VPD System feature a highly efficient ventilation system and an outer fabric which is made with high-tenacity polyamide yarns for low friction and high abrasion resistance. The VPD material wraps around the rider's knee and elbow when warm and offers excellent freedom of movement on the bike. The VPD or Visco-Elastic Polymer Dough is a lightweight, flexible and moldable material that hardens upon impact for better protection and shock absorption all of which help to minimize injury.
As with all of POC products, the superb soft armor had excellent build quality and stitching and durability and was designed with the utmost in safety. The Knee retails for $150 and the Elbow for $120, and they come in  XS, S, M, L and XL sizes.
For additional information refer to pocsports.com
Specs
Extremely flexible and light VPD elbow and knee pad
EN 1621-1 certified shock absorption
Ventilation system constructed within each layer to optimize moisture management and comfort
Low friction polyamide construction high abrasion resistance
Sizes – XS, S, M, L, XL
Certification – EN 1621-1