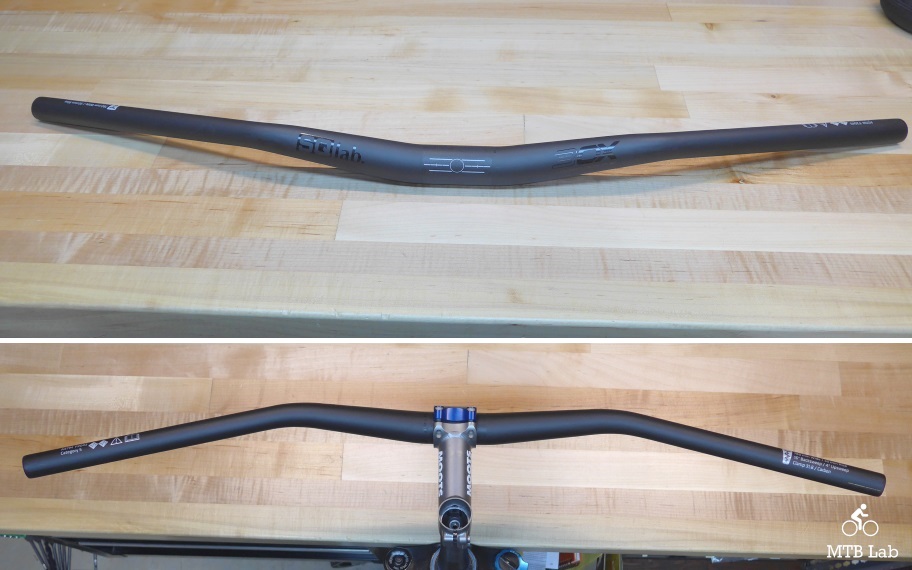 SQlab has the new 30X Carbon Handlebars with two large back sweep versions and three rise heights options, and the great 411 Innerbarends now come in Black and Yellow.
30X Bars
SQlab was displaying their trick new 30X carbon fiber riser handlebars for mountain biking at the show.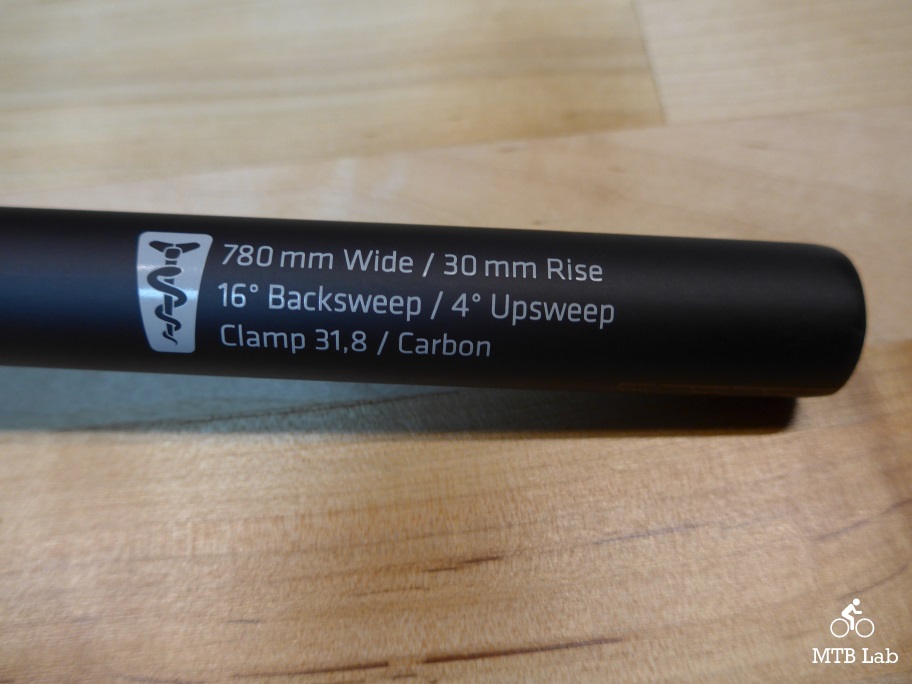 The bars have a 4º upsweep, a 15mm or 30mm or 45mm rise and a 12º backsweep or 16º backsweep. The increased backsweep provides improved and more natural ergonomics when riding, which decreases fatigue and injuries.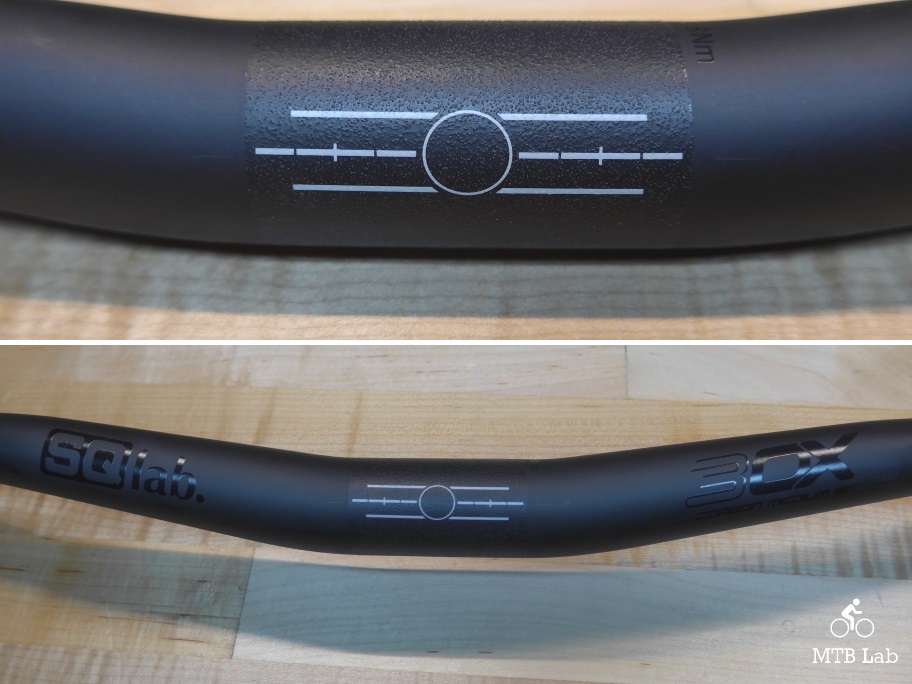 The 30X handlebars offer excellent ergonomics and a comfortable and natural hand orientation, along with a useful combination of backsweep, forward and up sweep, and a soothing blend of rigidity and damping. Besides all the different sizes they'll come in carbon and alloy versions, price and release for the USA are still to be determined.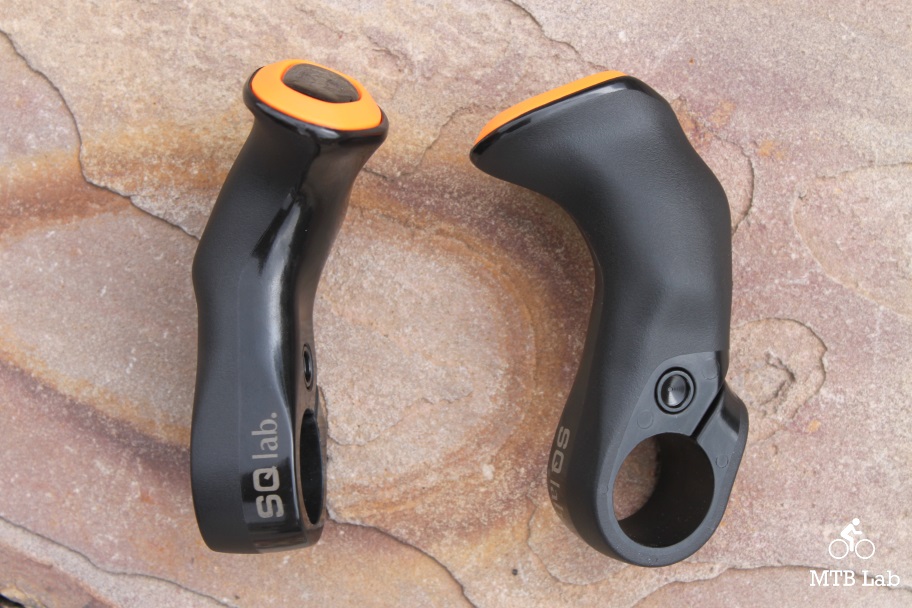 411 Innerbarends
Their new Innerbarends or 'Inwards mounted bar ends' are innovative and unique and were designed to be positioned inwards of the grips. The Innerbarends are made from fiber reinforced plastic, have a single clamp bolt design and weigh 102 grams for the pair and retail for $49.99.
The Innerbarends are wicked cool and highly functional, and the hand and arm relief they provide are greatly appreciated.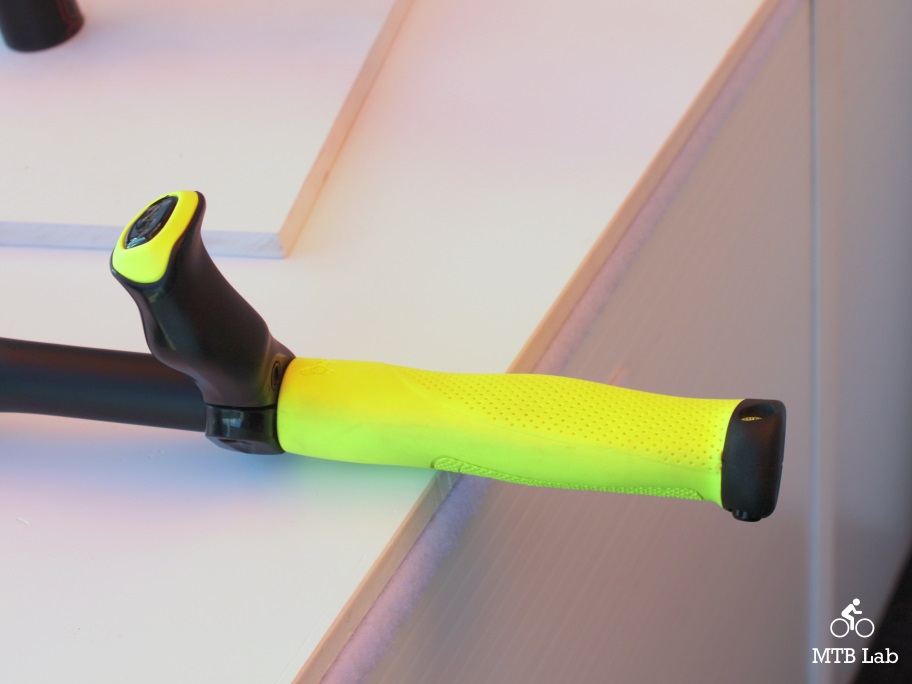 The Innerbarends now have three colors, Yellow, Orange and Black.