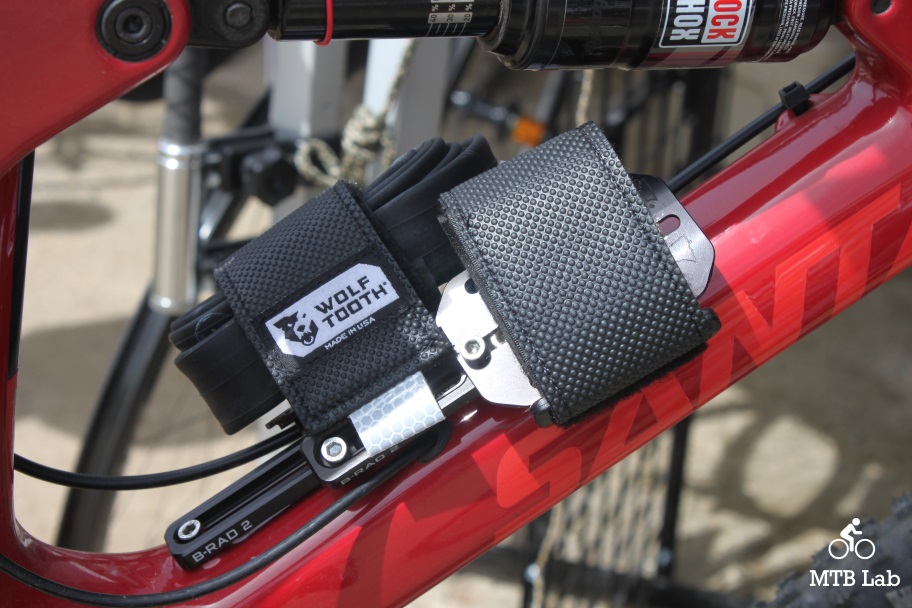 Wolf Tooth Components was showing off their new modular B-RAD mounting system and the new ReMote LA light action dropper post remote.
B-RAD System
Wolf Tooth is always creating innovative and high functional components for your bike, and the new B-RAD system is totally trick. It is comprised of a mounting base of various lengths, and you can then optionally add other parts such as a Double Bottle Adapter and a Strap and Accessory Mount. I liked the Strap which allows you to attach a spare tube to your bike for emergencies. You can mix and match the optional parts to create all sorts of mounting and setup scenarios.
Whether you race enduro, bikepack, commute, race XC or anywhere in between, B-RAD will help you optimize your on bike storage!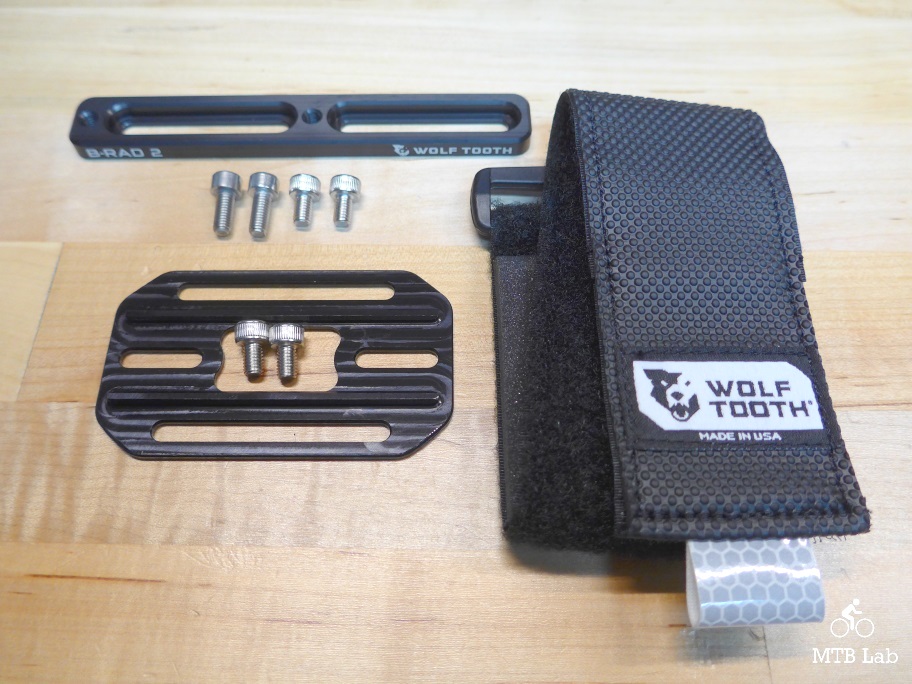 The B-RAD system begins with a series of slotted Mounting Bases. Available in three sizes (B-RAD 2, B-RAD 3, B-RAD 4), B-RAD bases can shift a bottle cage away from inconvenient rear shocks, add room for tools or tubes below a bottle cage, or even provide space for a second bottle on sufficiently-long downtubes.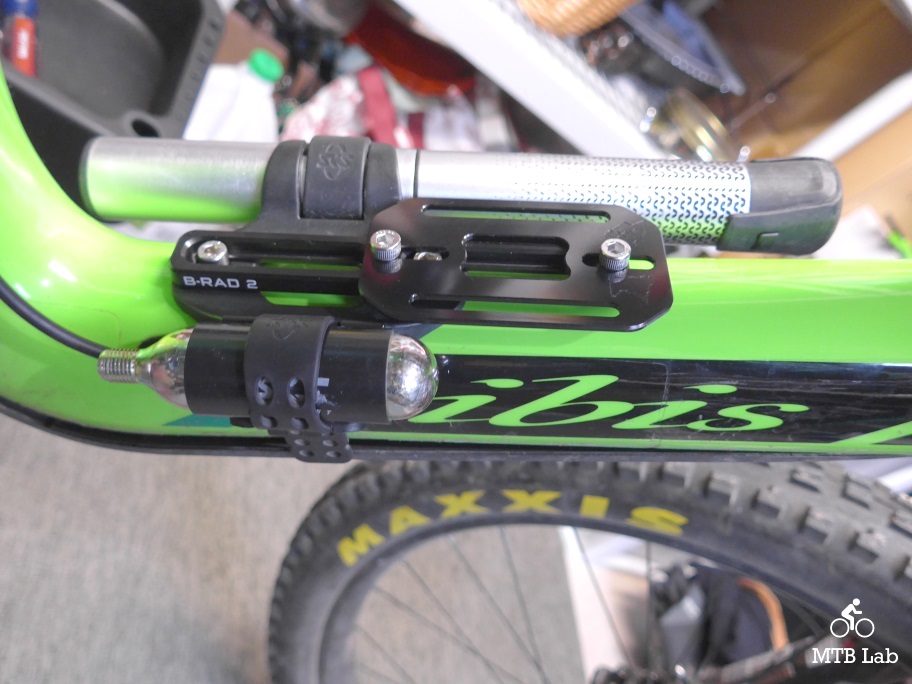 Next, you can mount various B-RAD accessories to your B-RAD base or bases. The B-RAD accessories improve or optimize bottle cage locations, add water/tool/spare parts capacity, and there are many more accessories coming in the future.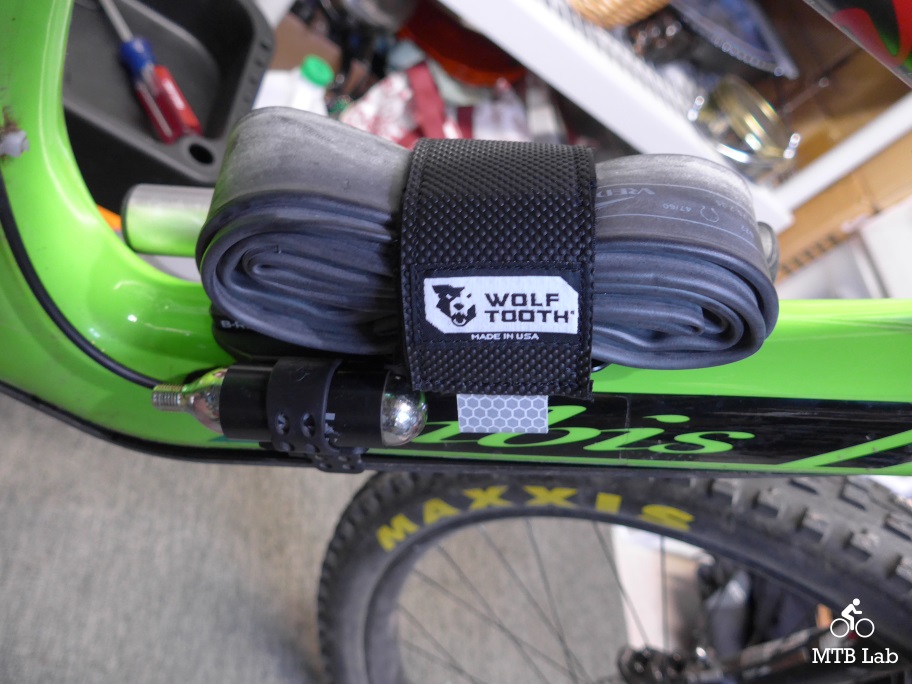 B-RAD Mounting Bases from $17.95 – Version: B-RAD 2, B-RAD 3, B-RAD 4
B-RAD Double Bottle Adapter $23.95
B-RAD Strap and Accessory Mount $29.95
ReMote LA
The ReMote LA, or Light Action, adds another option to our class-leading ReMote line of dropper remotes, solving all common dropper remote complaints in a compact, ergonomic, and sturdy package. The ReMote LA is a longer lever armed version of our current remote that is optimal for dropper posts with a harder pull or for riders that just prefer a light actuation feel. It reduces the force to actuate a dropper by nearly a third vs. the standard ReMote.
For further information refer to wolftoothcomponents.com