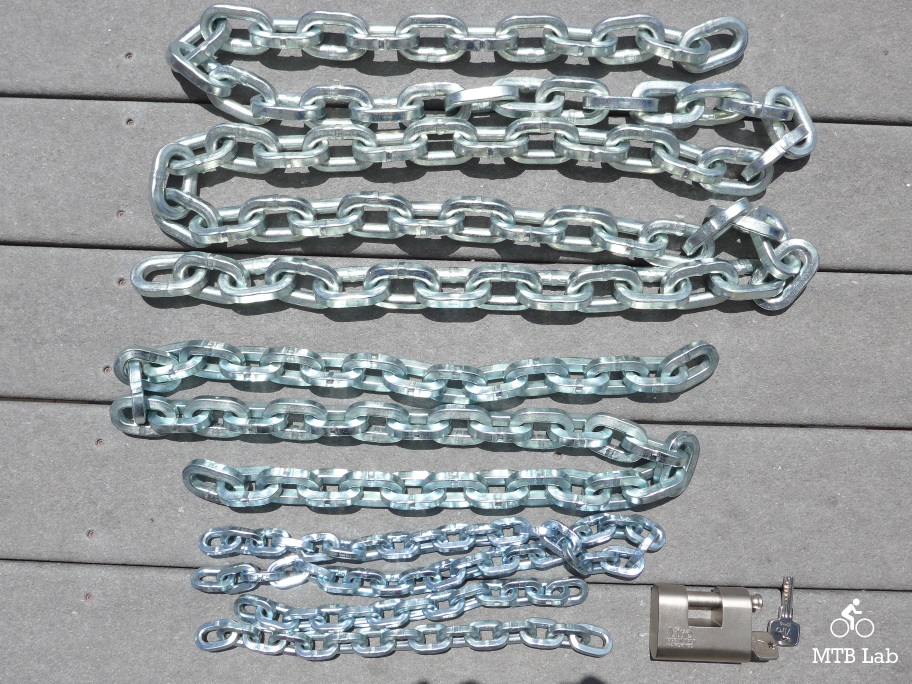 Pewag Security Chains
Pewag makes a slew of chains, mostly for commercial and industrial applications, such as lifting heavy equipment and tire traction control and tire protection. They initially designed their famous 12mm 3012 chains for traction purposes, but its strength and impressive qualities made it a highly functional security chain. Pewag decided to create an original security chain utilizing the same basic design of the 3012, but for longevity, they added an anti-corrosion finish and now offer it in three useful sizes, 9/32″, 3/8″ and 1/2″ (7mm, 10mm, 12mm). Each of the chains has a Surface Hardness of 62 HRC which makes it tough to cut and the square shape of the link prevents bolt cutters from getting a good bite.
Next => I'll be using an axle grinder to see how long it takes to cut through each of the chains. Supposedly the 12mm can take close to 3-4 minutes to cut through! I'll also be using each of the chains and the lock to secure my bike on my trucks bike rack and also on various racks around town (work, etc.).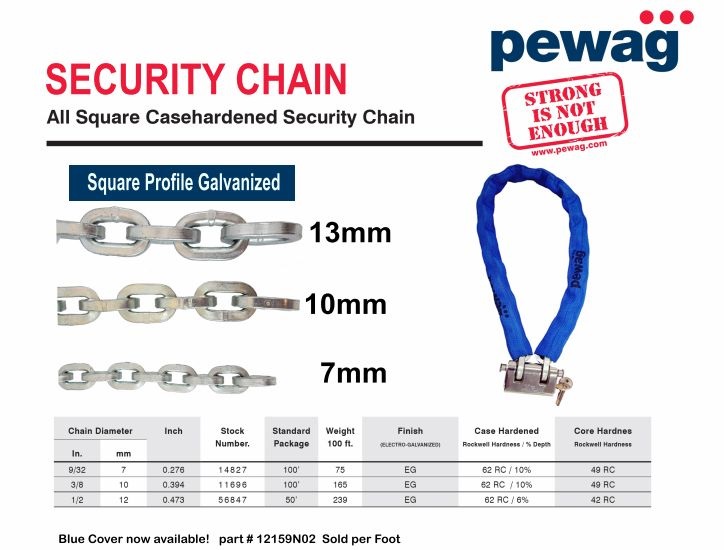 Specs
Square, case-hardened links
Electro-galvanized finish for corrosion protection
Surface Hardness: 62 HRC Min. | 750 HV10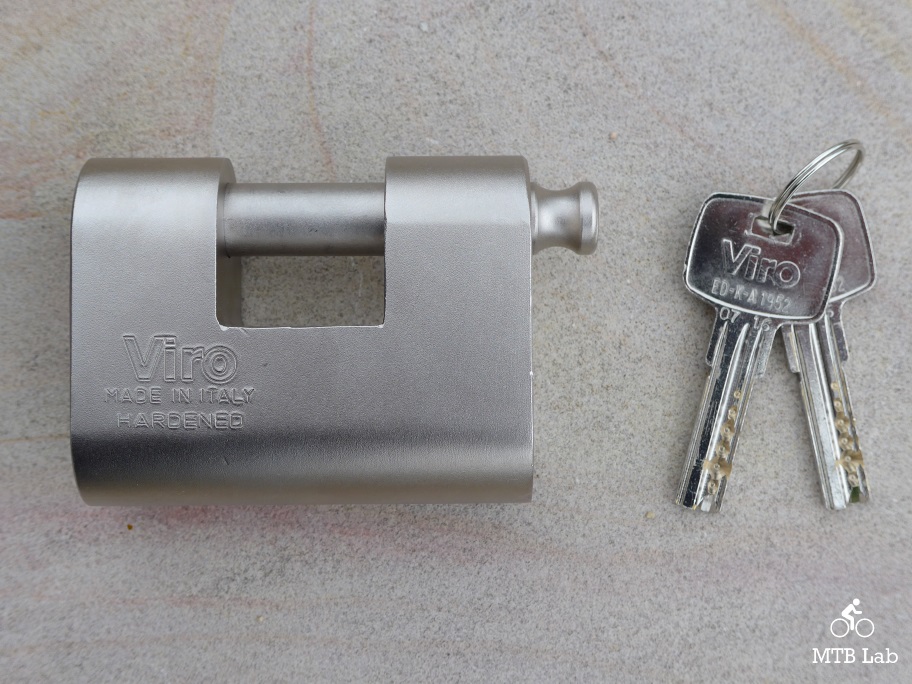 Viro Locks
A comparable lock is required to match the impressive high-security Pewag chains, and the Italian Viro company makes some of the best in the business. The solid Viro EuroMonolith is high-security padlock which is designed to work with 7/16″ (12 mm) square security chain.
The body is constructed from a one-piece, special case-hardened and tempered steel and the finish is achieved via an exclusive "NIPLOY PROCESS," which results in a corrosion-proof nickel plating. The deadbolt is made from case-hardened, tempered steel. The security cylinder is built with six pins and is protected by a rotating anti-drill plate in special case-hardened, tempered 4.4 mm thick steel, and it uses pick resistant dimple nickel-plated brass keys. The lock's pins are completely shrouded and even protected by the security chain, so thieves won't have access to use bolt cutters or a grinder.