Z LOK
It's pretty much a steel reinforced armored version of a beefy zip tie and you simply open it with a special two-pronged proprietary key. The low-security Z LOK weighs 20 grams and is 40cm long locking nylon zip tie with an inner steel core.
The first secured reusable zip style tie provides ultra-convenient added protection for use on car racks, with accessories and other outdoor equipment. A cutting edge concept in security with a multitude of applications, Z LOK is sold in pairs and available in red, yellow and black/gray and retail for around $18.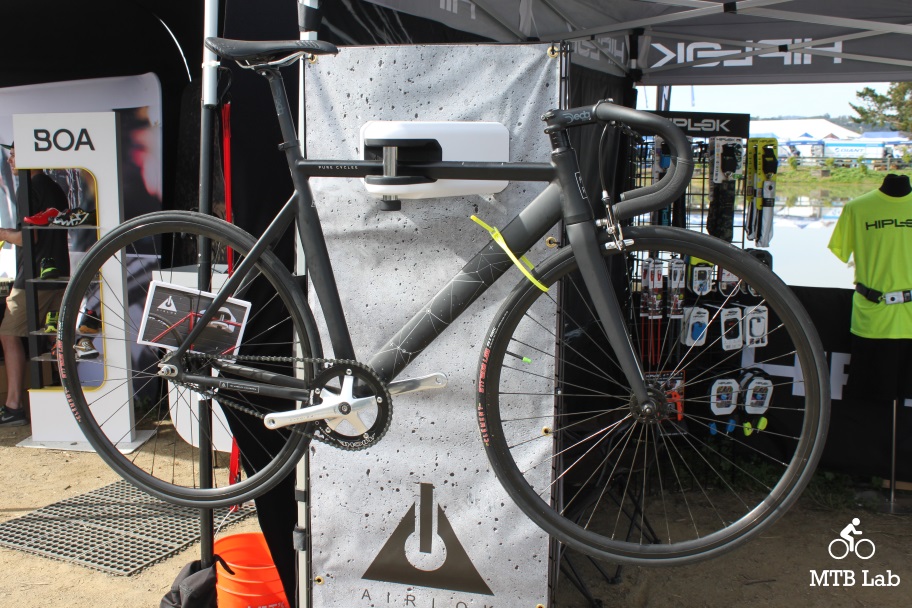 AIRLOK
The AIRLOK is a wall-mounted high-security bike storage system which can be used indoors or outdoors. The main steel substructure of the unit bolts directly to a wall and can attach to wood frames, concrete, cinderblock, and brick. A colored casing covers the substructure and the bike sits cradled on a non-scratch frame holder. Finally, a 30mm diameter bolt/pin that utilizes a pick resistant lock securely holds the bike from theft.
"With a combination of maximum gold level security, effortless practicality, and design elegance the wall-mounted AIRLOK is the ultimate secure storage solution for an apartment, workplace or outside."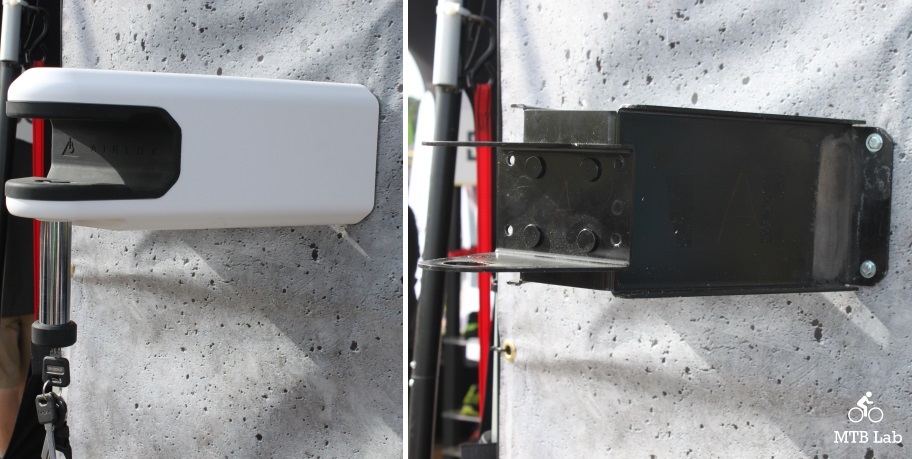 It's streamlined yet functional triangular design provides stable storage for multiple types of bike with a fully rubberised lining to prevent frame scratch.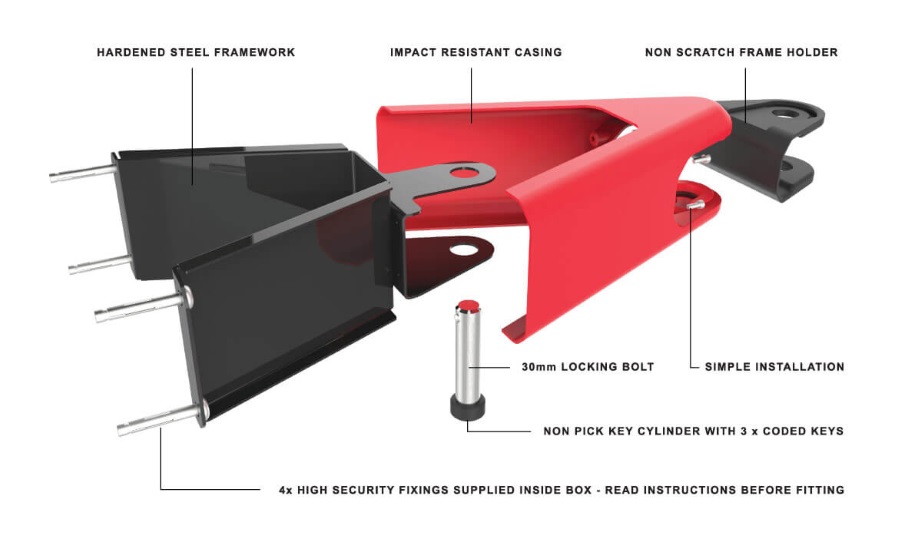 Secure wall fixings, quality hardened steel framework and a secure lockable bolt, which can easily be accessed due to its ergonomic position, combine to provide the greatest protection for your bike. The lock comes with three keys each with their own unique code.
The Airlok will be available in a choice of 3 colors: white, gray and red, and will retail at for around $160 (price to be determined).