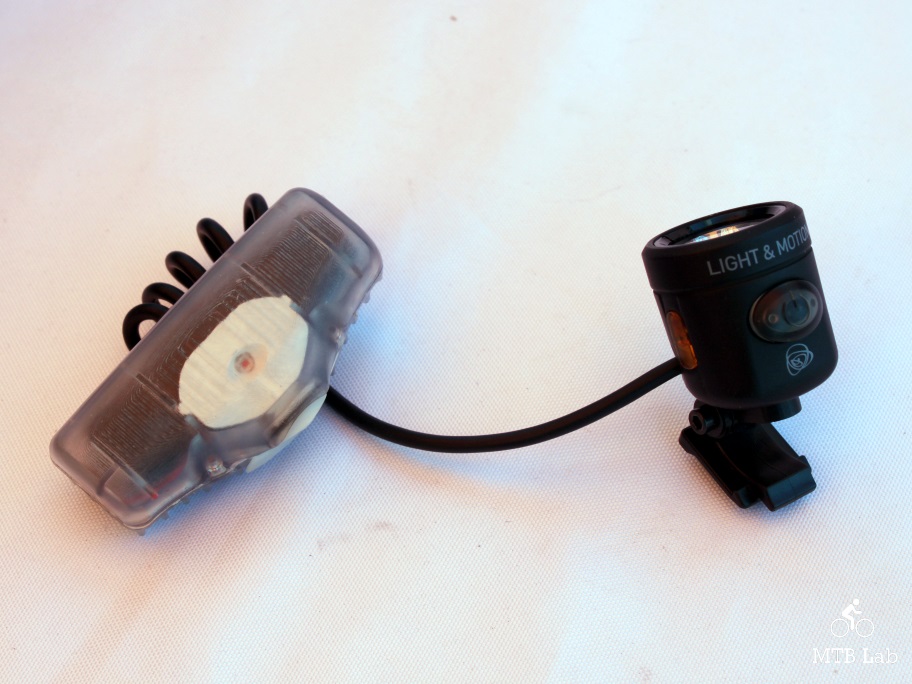 Light & Motion added the new Vis Pro front and rear taillight system to their Vis lineup and they increased the lumen output by around 15% on all their Urban and Seca series of lights.
VIS Pro
The new VIS Pro commuter light follows in the VIS 360 footsteps, but the front light now has 600 lumens of output. The all in one system easily clips onto a helmet, providing high visibility for the rider. The bump from 250 lumens to 600 makes it an ideal small light system for commuting and riding on the road. Having a powerful front light and a rear taillight makes for a functional system to be able to see and be seen on the road. It should be shipping in the June timeframe and retail for $149.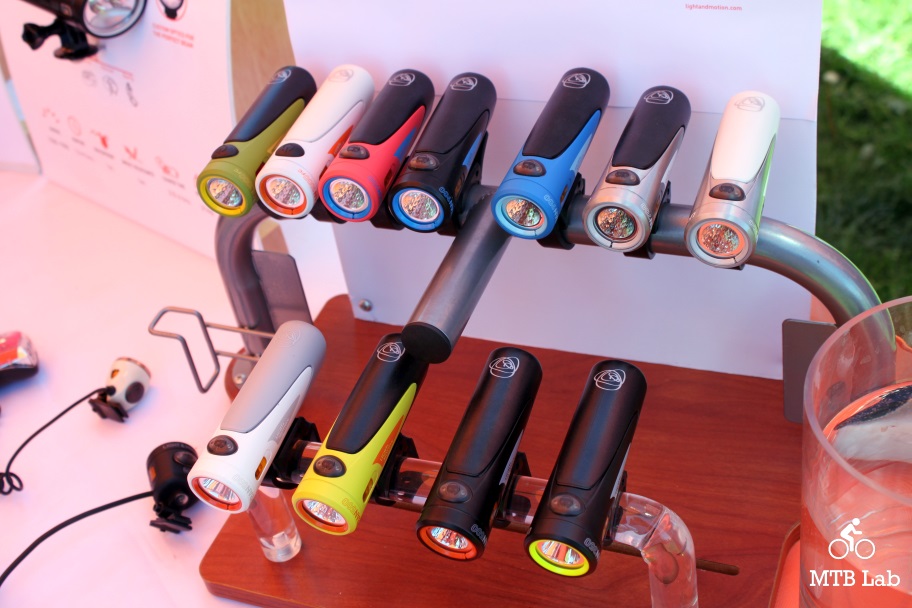 Urban
The Urban series of their lights are now waterproof, get a slew of new colors and big jumps in light output. They now come in 1000, 900, 700, 500 and 350-lumen versions. The Urban lineup is ideal for road riding, commuting and mountain bike use. They only weigh 121 grams, so it's easy to just toss into your pocket or pack, and the GoPro compatibility makes it simple to add to a helmet, handlebar and many GPS systems. I like the lights for my late evening rides when I might get caught out after dark and just need something to light up the trails and get me back home.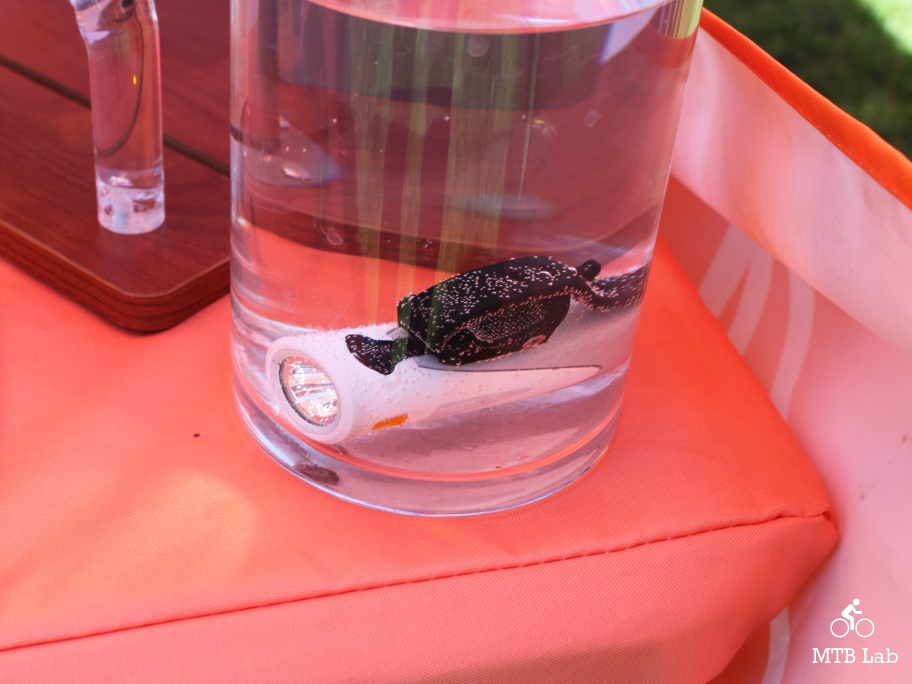 They had a small display with the Urban immersed in a bucket of water, truly showing the true waterproof capabilities of the light.
Specs
1000, 900, 700, 500 and 350  Lumen Output (FL-1 Certified) With CREE LED
Custom Optics Optimized to Enhance Trail Definition
Waterproof Design Provides All-Weather Reliability
Micro USB Rechargeable With Fast Charge Technology
Quick Release Handlebar Mount, Helmet mount, GoPro Mount, & Micro USB Charging Cable
MSRP: $150 (1000) to $50 (350)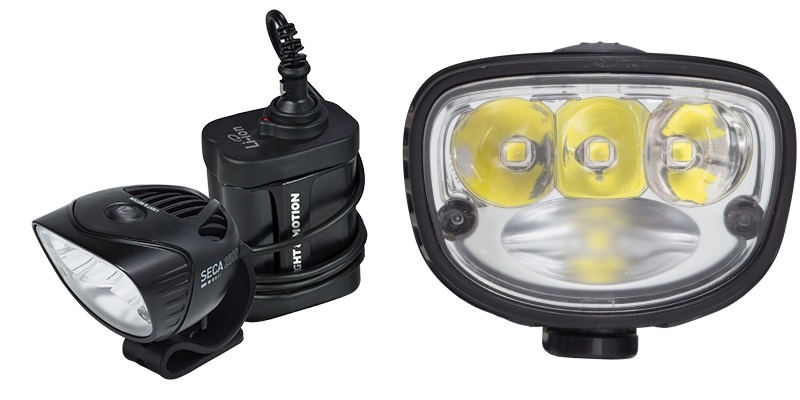 Seca
The Seca Enduro and Race models get bumped to a very bright 2500 lumens for this year, though the previous Seca 2200 that I use lit up the trails just fine. The waterproof lights both feature 4 CREE LED's, enhanced firmware, custom engineered reflector/optics that diffuses the bottom LED to cover an ultra-wide spread down in front and focuses the top LEDs for penetrating the darkness and maximizing riders' depth perception. They both comes with GoPro mount compatibility.
Spec
2500 Lumen output certified to the FL-1 Standard
IP67 Waterproof Rating (Submersible to 1 Meter)
Advanced electronics with regulated output to keep lumens steady through entire runtime
A 4 LED array using the best CREE LEDs and enhanced firmware.
Illuminated power button with enhanced engagement designed specifically for gloves
Handlebar mount, GoPro mount, helmet mount, 6 Cell battery, battery strap, Mini L 1.5 Charger
Enduro

Battery: 6-Cell Li-Ion 4.4 AH
MSRP: $470

Race

Battery: 3-Cell LI-Ion 2.6 AH
MSRP: $430
For further information refer to lightandmotion.com