MRP was displaying their sweet new Ribbon fork, the Better Boost front axle adapter, the Ramp Control for FOX 36 forks and finally the affordable 1x CS chain guide.
Ribbon Fork
Grand Junction Colorado-based MRP is proud to introduce the all new Ribbon fork with Ramp Control, pressure release valves and a bladder free damper. The new MRP Ribbon fork was designed for Trail, Enduro, and All Mountain use and features a Boost 15×110 axle, 35mm stanchions, a bladder free damper, their Ramp Control system, PSST pressure relief valves and the innovative Outcast arch design. For adjustment, it has an 8-position compression, 16-position ramp control, positive and negative air spring, and rebound. The air spring design allows you to independently adjust the positive and negative spring pressures to dial in the proper feel, while the damper side uses a twin-tube design with an IFP (internal floating piston) based system rather than the usual expanding bladder for improved durability and reliability. The crown mounted Ramp Control offers on-the-fly adjustments to alter the air spring's ending-stroke curve or ramp up in its travel, entirely independent of your damper or air spring pressure settings.
It comes in a 27.5-inch size with 140-170mm of travel and a 29-inch with 120-150mm, both of which can be adjusted internally in 5mm increments and they retail for $989. The 27.5-inch model can fit up to 2.6″ wide tires, while the 29-inch can accommodate up to Plus sized 27.5″x3″ or 29″x2.6″.
Highlights:
Outcast arch design with forward-facing weight reliefs to mitigate mud build up and deliver a distinctive look.
The new bladder-free damper is utilizing a low-pressure IFP.
Independently adjustable positive and negative air chambers for greater tunability.
PSST pressure-relief valves that quickly and easily bleed off excess pressure in the lowers caused by elevation and temperature changes.
"Boost" spacing and 35mm stanchions.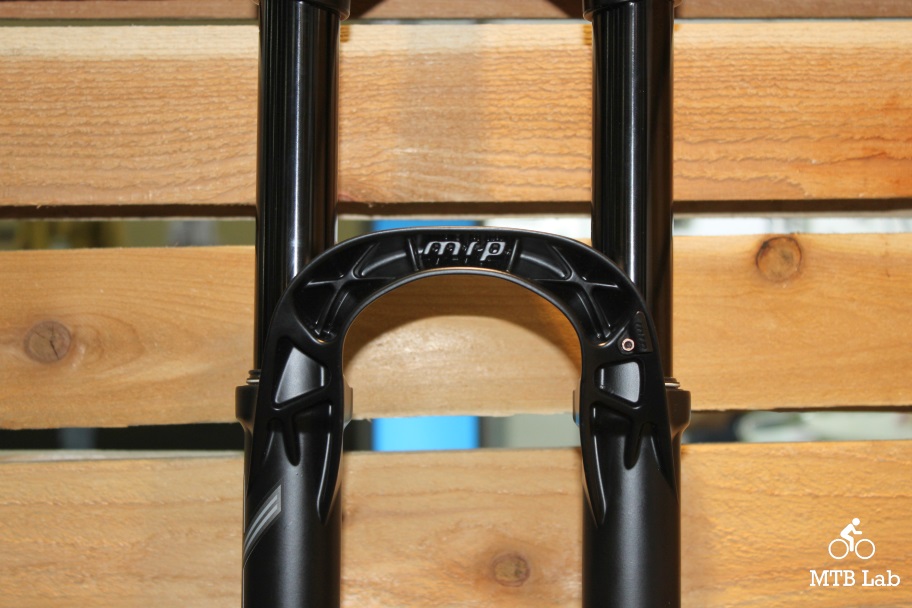 The funky Outcast arch has the cutouts pointing forward, which should help keep mud, dirt, and crud from getting stuck in the latticework.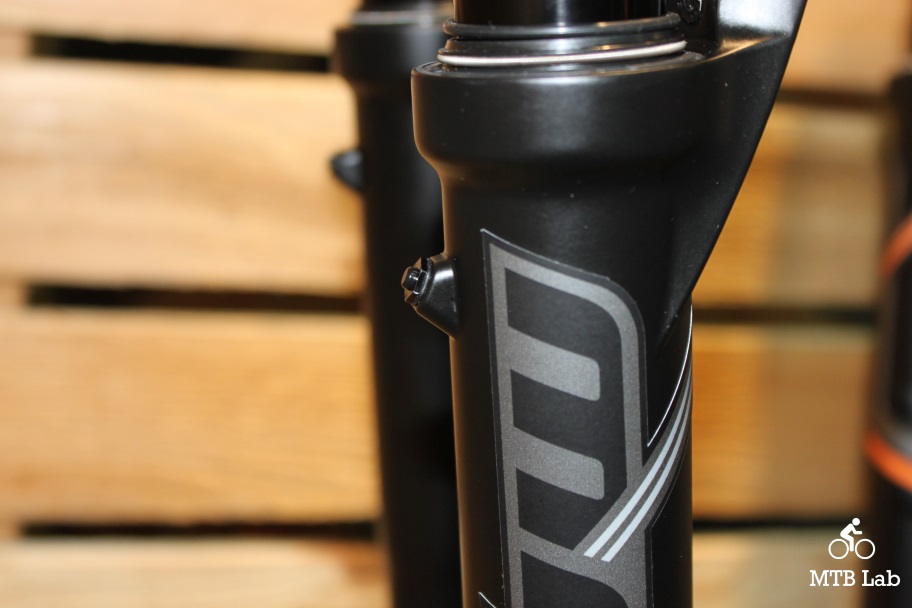 On the back of the upper fork legs are the PSST pressure relief valves which are just air bleeding buttons that allow you to expel pressure build up that is due to elevation changes, temperature changes or heavy use.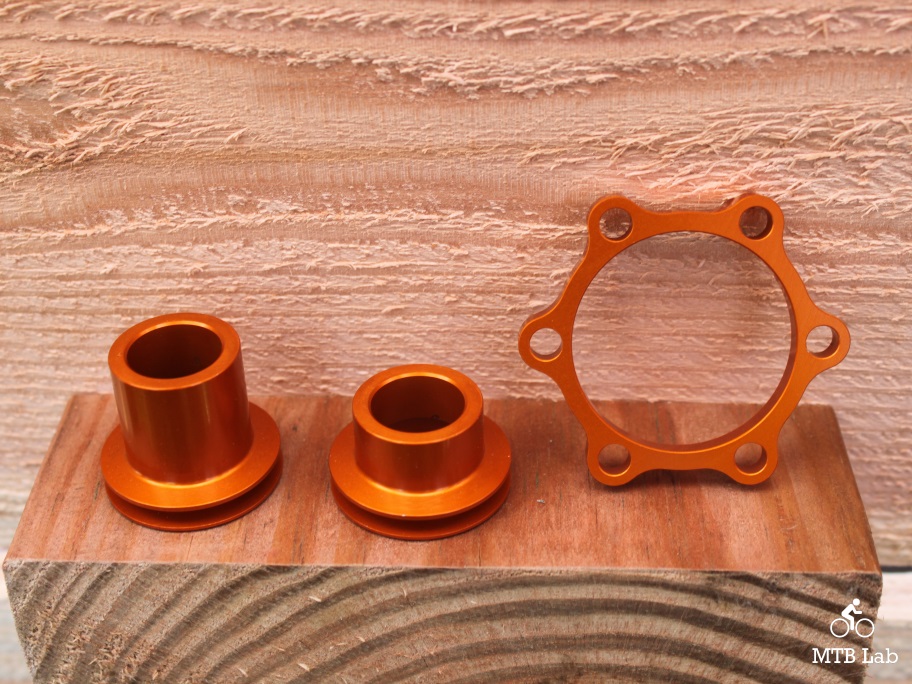 Better Boost
The Better Boost Adapter Kits allow you to keep your existing 15x100mm front wheel as you upgrade to a new Boost 15x110mm fork. Currently available for DT-Swiss 15x100mm hubs (350 and  370 models) and a slew of wheels.
Specs
Compatible Hubs: 350 Classic MTB db IS (15x100mm), 370 (15x100mm)
Compatible Wheels:

X 1700 SPLINE TWO (27.5, 29), X 1900 SPLINE (27.5, 29), M 1700 SPLINE TWO (27.5, 29), M 1900 SPLINE (27.5, 29), E 1700 SPLINE TWO (27.5, 29), & E 1900 SPLINE (27.5, 29)
XRC 1200 SPLINE (27.5, 29), XR 1501 SPLINE ONE (27.5, 29), XMC 1200 SPLINE (27.5, 29), XM 1501 SPLINE ONE (27.5, 29). & EX 1501 SPLINE ONE (27.5, 29)

Two endcaps, rotor spacer, and XL T25 rotor bolts
MSRP $44.95 – 49.95

Ramp Control
They now have a Ramp Control Cartridge for Fox 36, which fits 2015 and newer Fox 36 Float forks with the FIT 4, RC2 and Grip dampers. The top has a dial that alters the progressiveness of the air spring curve, while the silver aluminum plug blocks the automatic air spring transfer port and the black Schrader valve for negative spring tuning replaces the forks bottom bolt. It retails for $139.95.
Per MRP "This new model goes beyond our previous offerings and includes parts to convert the stock air-spring into an independent positive and negative chamber arrangement similar to the FulFill spring found in the MRP Ribbon and 2017 Stage forks. Once installed, you can now vary the pressure in the two chambers; increasing the negative spring rate to improve small bump sensitivity (a common complaint with the stock spring). This, in addition to the control you have over bottom-out and ending-stroke performance gives you a radically more sophisticated air-spring that's incredibly straightforward to tune and adjust."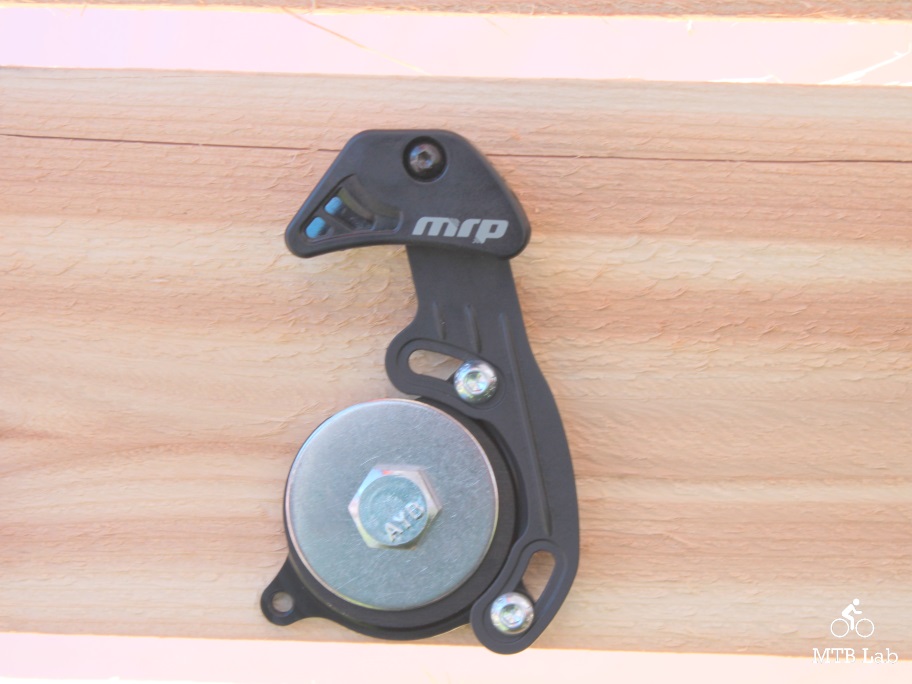 1X CS Chain Guide
The new 1x CS (Core Series) follows in the footsteps of their V3 family of 1x guides, and the CS model utilizes a stiff and light glass-filled composite backplate and durable nylon upper guide to add major security to your 1×10, 11, or 12-speed drivetrain at minor cost. It fits 28 to 34 tooth chainrings and comes in an ISCG 05 or top-mount and retails for $39.95.
Adds security to  "narrow/wide" 1×10/11/12 and XX1/X01 drivetrains
28-34t range (oval compatible up to 32t)
Boost compatible
Glass-filled Composite backplate
Two-bolt ISCG-05 mount backplate
No crank or chainring removal required for installation
33 grams
MSRP $39.95
For further information refer to mrpbike.com