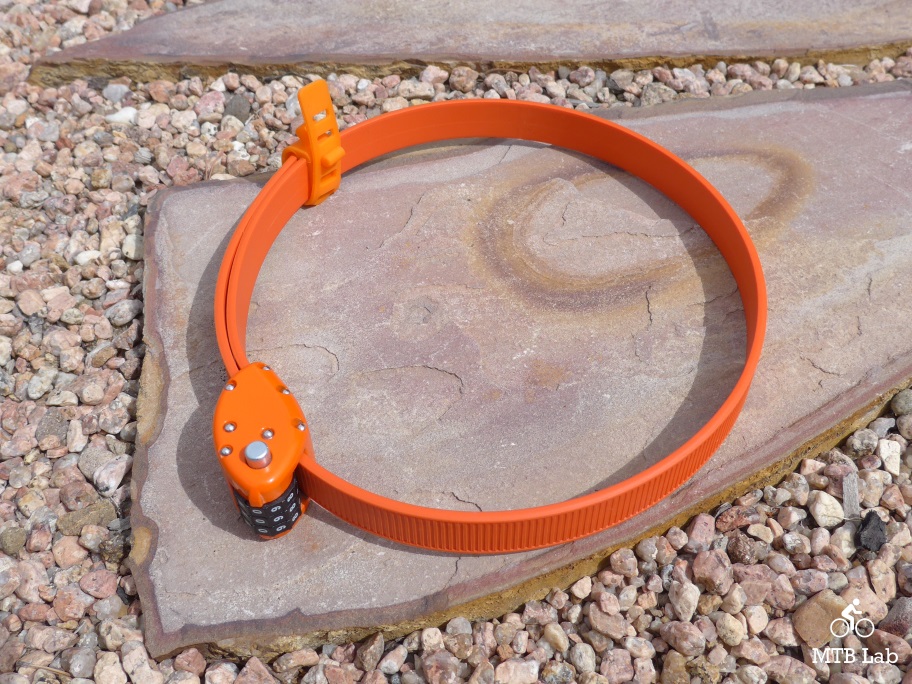 OTTOLOCK is an all-new cinch lock for both cyclists and outdoor enthusiasts who value their gear and need a small, safe, and lightweight solution. It's designed for short-stay security and protecting against theft opportunists. It's more secure than a cable lock and much lighter than a U-lock. With a starting weight of just 120g and coiling to a compact 3-inch diameter, it's truly portable and always there when you need it.
Note: I think this is an ideal lock for when you quickly go into the coffee shop, grocery store or bank, and it will stop the nonprofessional bike thief from snatching your prized bike. I think the cinch system is ideal for tightly locking things down, and when combined with a U-Lock on the main frame it could help with theft of the wheels. It will also be useful for locking many other items, such as coolers, skis, etc.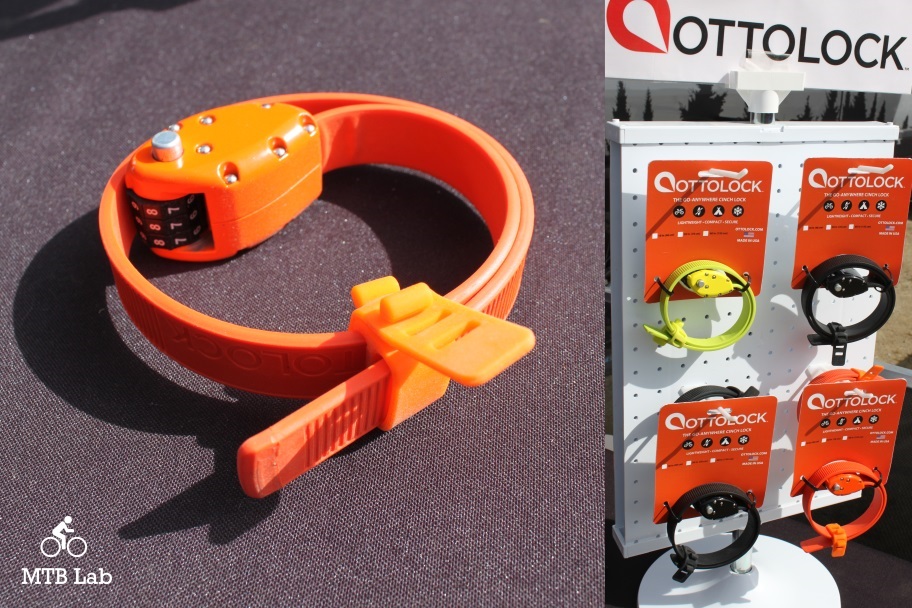 Security is addressed with a patent-pending, multi-layer steel and Kevlar band design, making it extremely cut-resistant. Under load, the bands slide upon one another and reduce shear forces. Conventional theft tools like wire or bolt cutters will have a hard time against OTTOLOCK.
The OTTOLOCK  is proudly designed and manufactured in the USA, and comes an 18″ Cinch Lock for $55, a 30″ for $60 and a long 60″ for $75, and is available in Black, Green, and Orange colors.
For further information refer to ottodesignworks.com

OTTOLOCK is extremely cut-resistant because of an engineered design that uses multiple layers of high-temper, 18mm-wide stainless steel bands coated in Santoprene (a highly durable plastic) combined with a Kevlar band. Conventional theft tools like wire or bolt cutters are just not enough to cut the OTTOLOCK. They designed it with three resettable combination wheels with detented action, custom locking pawls, and a durable aluminum head.
Note: I tried cutting it with some large bolt cutters, and I was unable to do anything. Between the Kevlar which made the blades slip and the steel band, it was not going to be cut without something more substantial, such as a noisy battery operated grinder.